14.12.19
A Fathom Christmas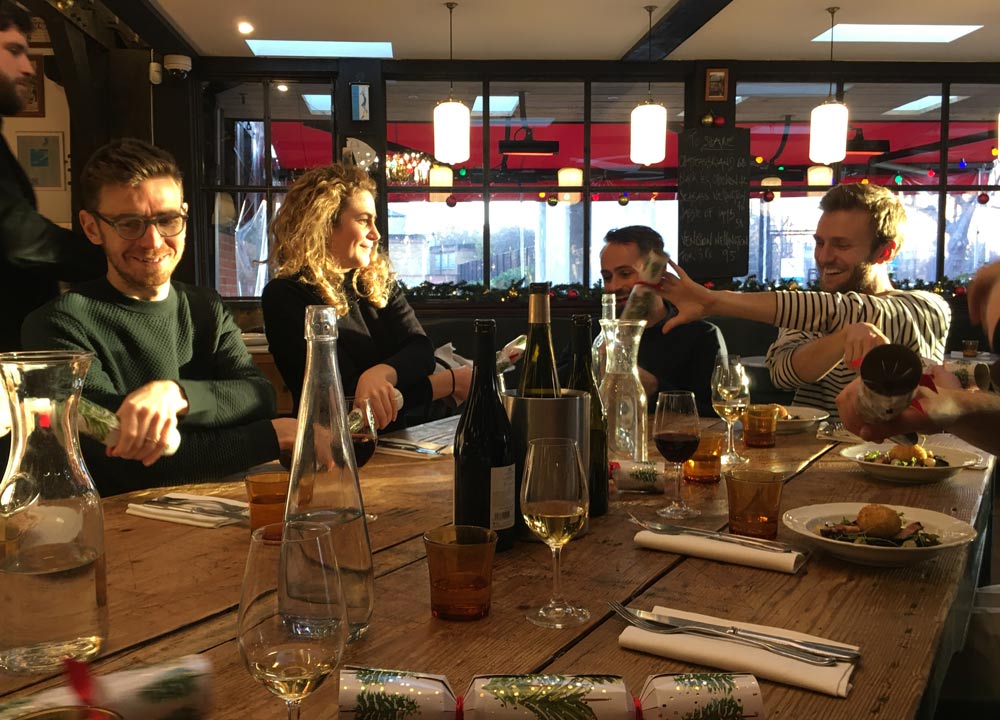 This year Fathom celebrated Christmas with a delicious lunch at our local French bistrot, Pique Nique, close to the studio in Bermondsey.
We carried our full bellies to Shoreditch to test our skills playing shuffleboard, which turns out to be really hard but great fun! The victor of shuffleboard remains hotly debated within the office however the same cannot be said for fussball…
For the second year running, Harry was crowned fussball champion, closely followed by Amy and Fred lost. Again. Poor, poor Fred.