5.5.17
Competition win: Putney office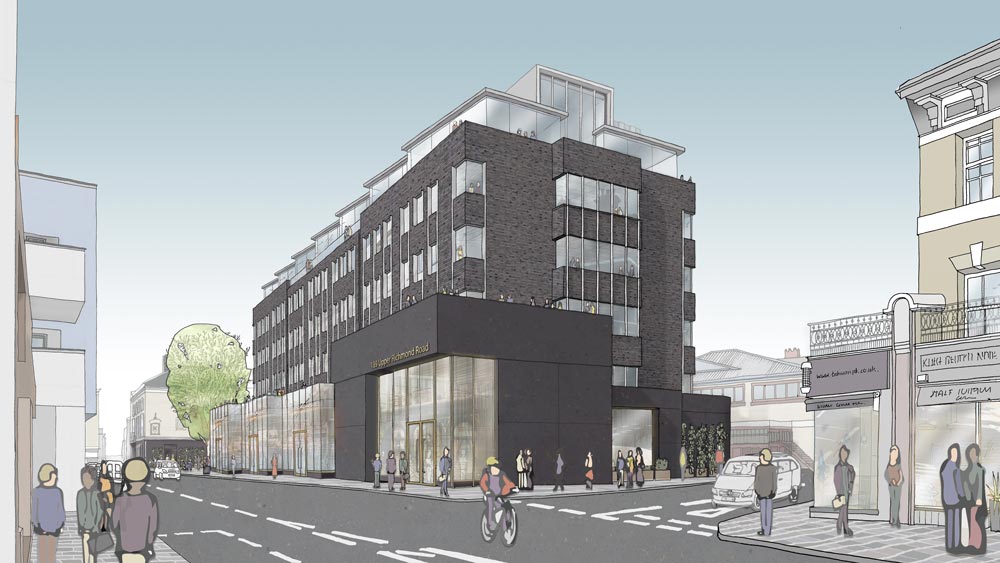 We have been commissioned by Ocubis to reconfigure an existing office development in Putney dating from the 1980's, to provide additional area and improve the building's relationship to the surrounding streetscape.
Our approach re-purposes the building by creating an articulated façade using a palette of dark brick, and adding two floors topped by a lightweight glass structure, increasing the area by 2,000 sqm.  At ground level, a series of stepped retail units animate the street, and a courtyard garden softens the pedestrian approach.
We can't wait to get started.