16.2.19
Fathom welcomes The Bartlett's Unit 20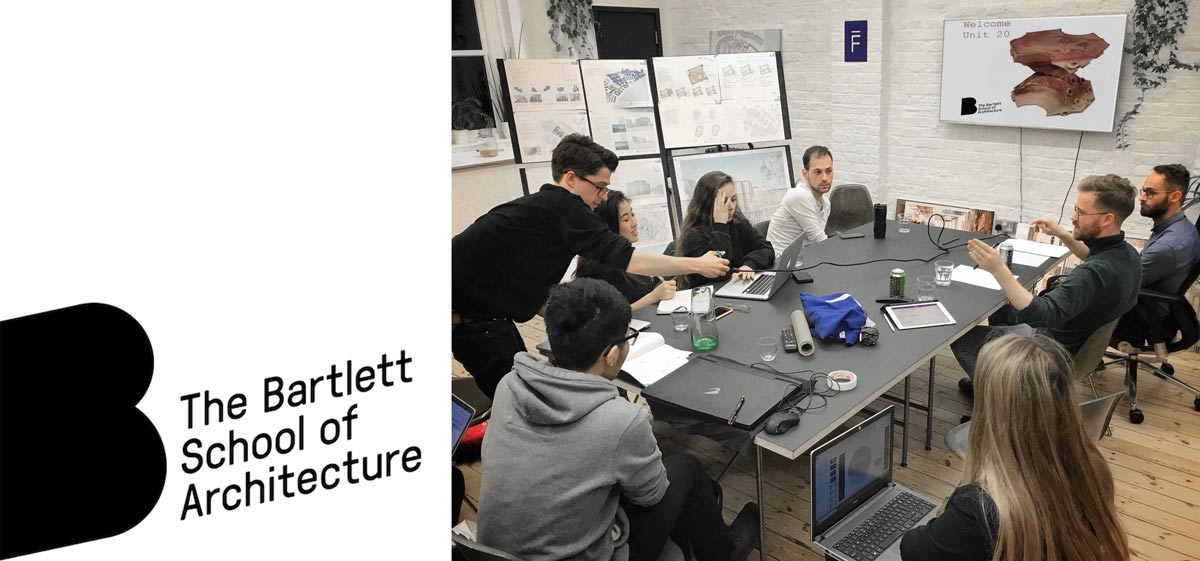 The Architecture MArch at The Bartlett, UCL has an international reputation for encouraging a rigorous professional approach to architecture within a highly creative context.
This year the Fathom team are tutoring the Design Realisation module for Unit 20. The Unit, which is led by Marjan Colletti and Javier Ruiz, focuses on Post-Digital Practices. Following a field trip to California, students have selected various sites from the LA waterfront to abandoned underground military compounds. Project briefs range from algae farms to underwater astronaut training facilities.
The Unit is privileged to be also supported by Structural engineers Atelier One and Environmental Engineers Atelier Ten.