3.1.11
My thoughts for 2021, by Justin Nicholls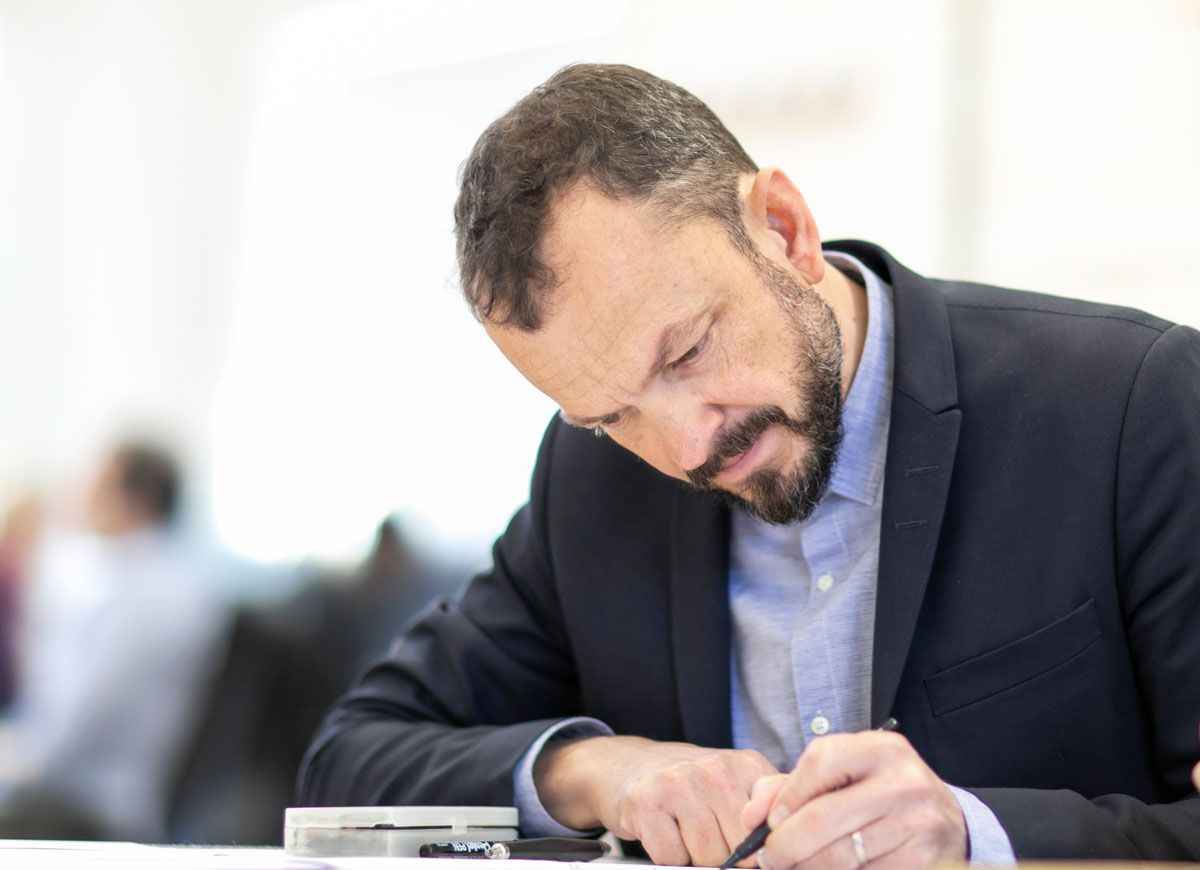 Hopes and fears for 2021 have been hard to pin down, change is the only certainty! This is good news for Fathom – depth of thinking and innovation is what we do best, and the pandemic has meant the property industry is evolving at pace.
Coronavirus has affected every sector; as medical research and industrial logistics moved up the scale, high streets rapidly declined, neighbourhood communities rallied, and our work and home lives merged with positive and negative results.
We're excited by the challenge of repositioning workplaces to make them an appealing alternative to home, with a shifting focus on interaction and collaboration. This evolved culture of workplace is something we've developed for The Crown Estate, launching later in 2021. In our own studio, we're experimenting with time-sharing our space with co-tenants Graphic Structures to provide exclusive use as well as shared days – so far so good!
The accelerated demise of our high streets taught us that a better model is needed than a monoculture of retail as leisure – meanwhile uses have made a good start but more radical ideas are needed. Instead of asking 'what do we do with empty shops' we're working with clients to interrogate what the physical manifestation of online retail is, and how it can be blended with community assets to serve all ages and demographics.
A proud moment in 2020 was discovering that the Oxford-AstraZeneca vaccine was developed in the Jenner Institute, a project Jonathan and I led in 2006 whilst Partners at Make. Fathom continues to work with The University of Oxford and other research clients in the OxCam Arc, developing innovative approaches for Europe's largest biomedical research cluster.
Finding new purpose and extending the lifespan of existing buildings will be key to regeneration efforts, as well as addressing important environmental concerns. Modern methods of construction, leaner structures and efficient service controls will all play their part, and data will provide important clues as to how people want to use digital and physical spaces.
We continue to embrace technology in our designs – to hunt out what tech does efficiently and marry it with what's better physically. The ethical use of Big Data and AI will lead to evidence-based design; creating new types of spaces, new tools and – if we get it right – a better, more sustainable world.
So here's to 2021 – embracing change, thinking harder and taking more care to ensure we create better places that improve people's lives.
Justin