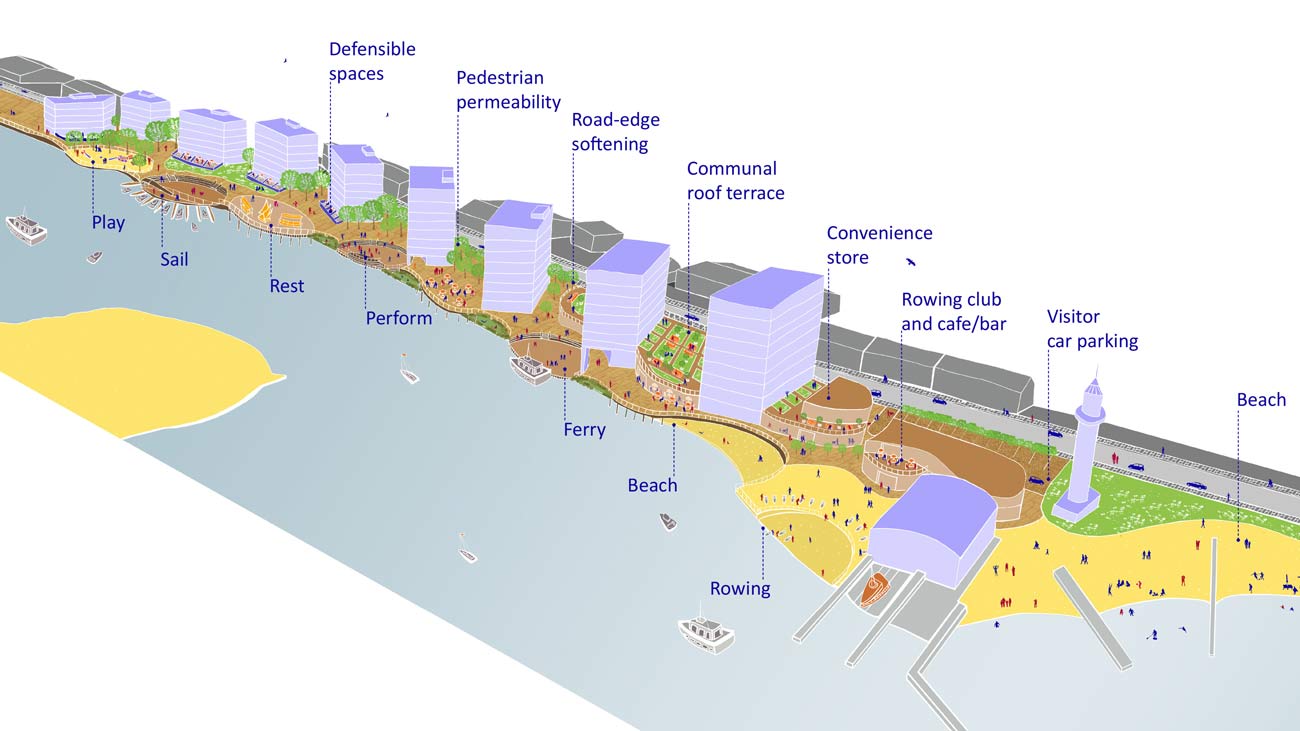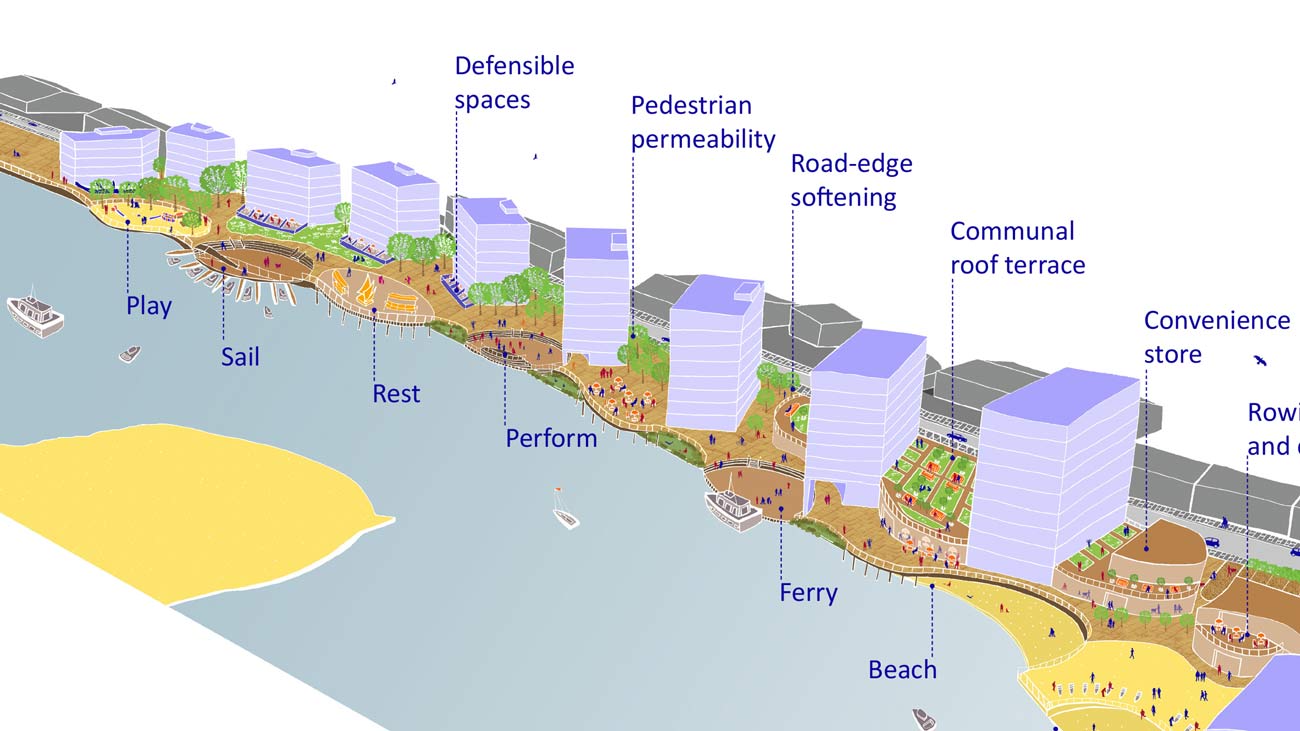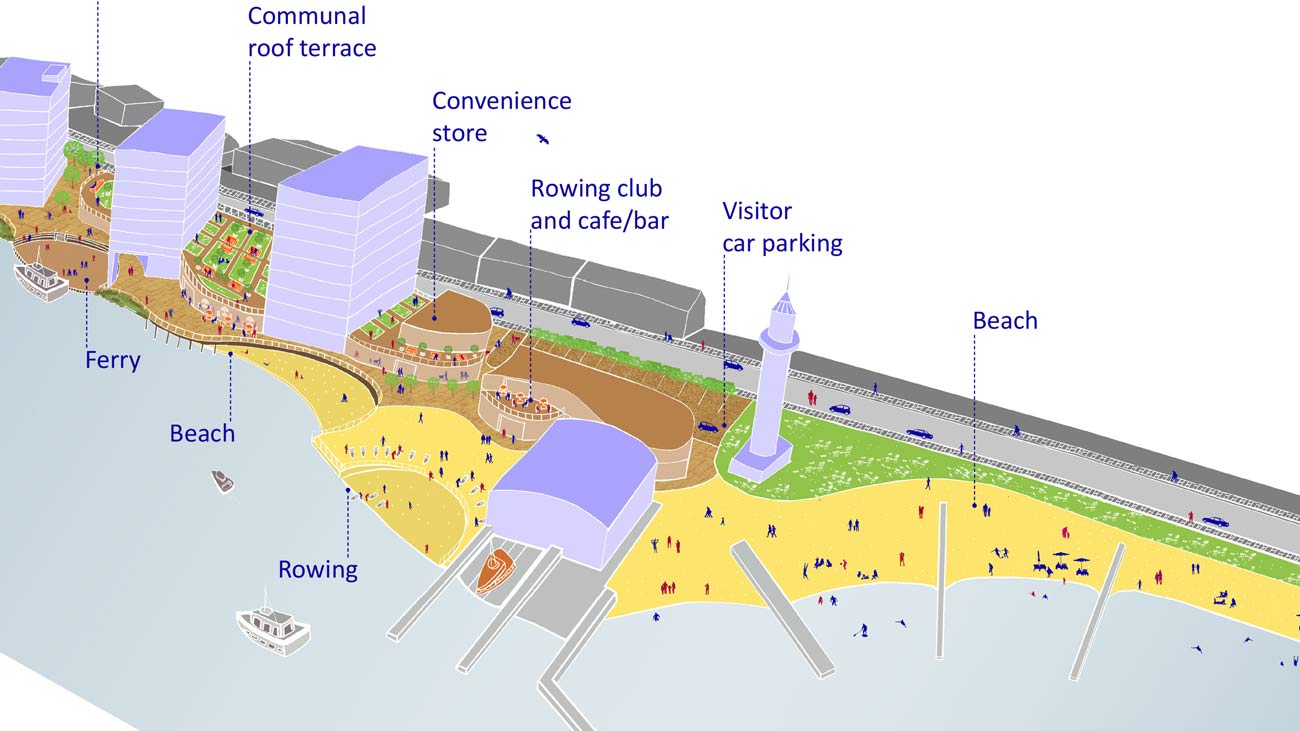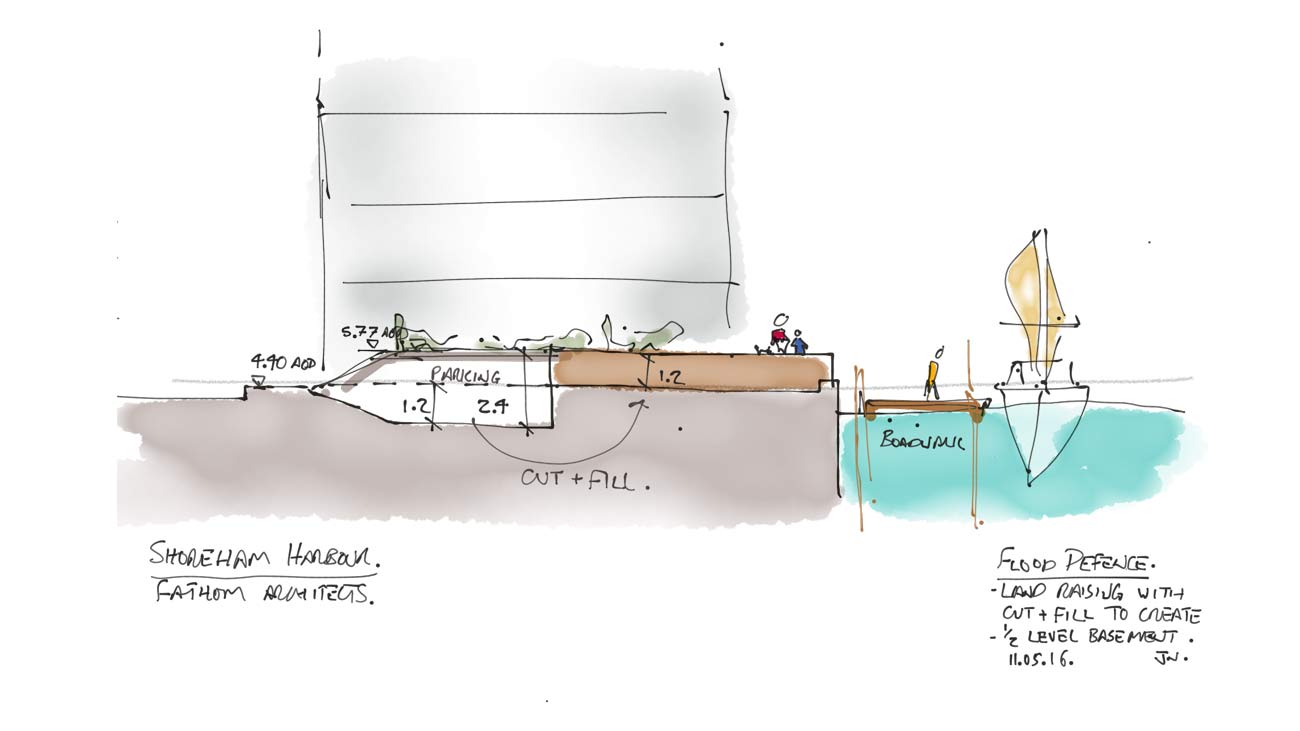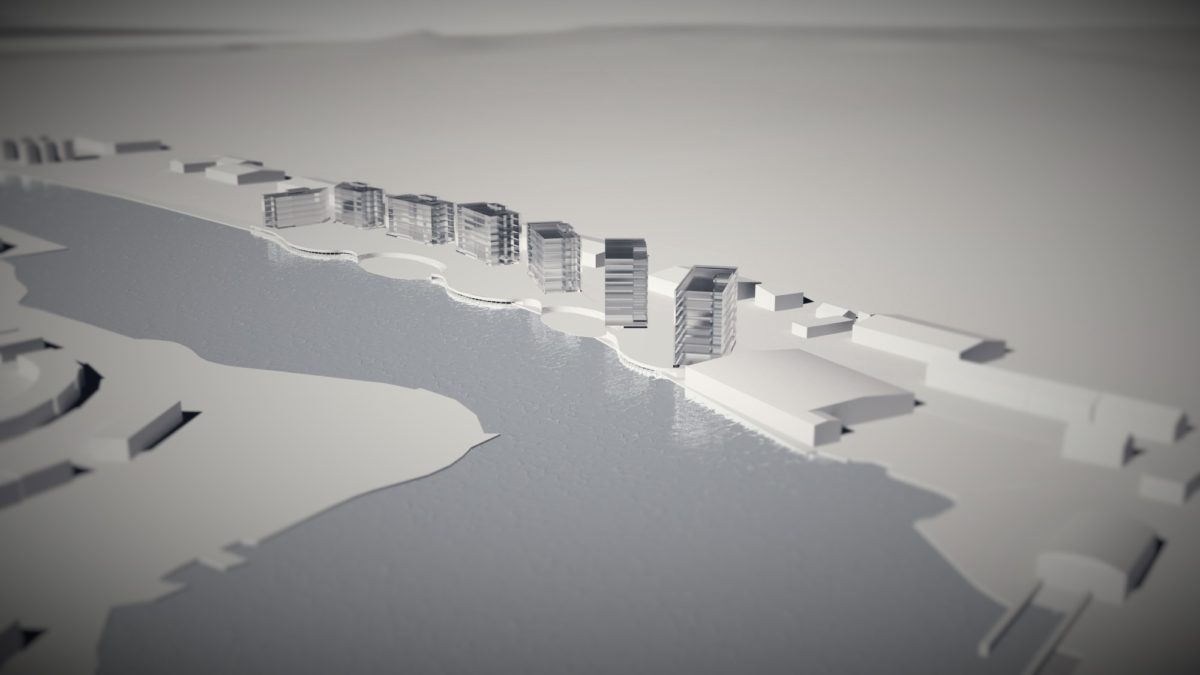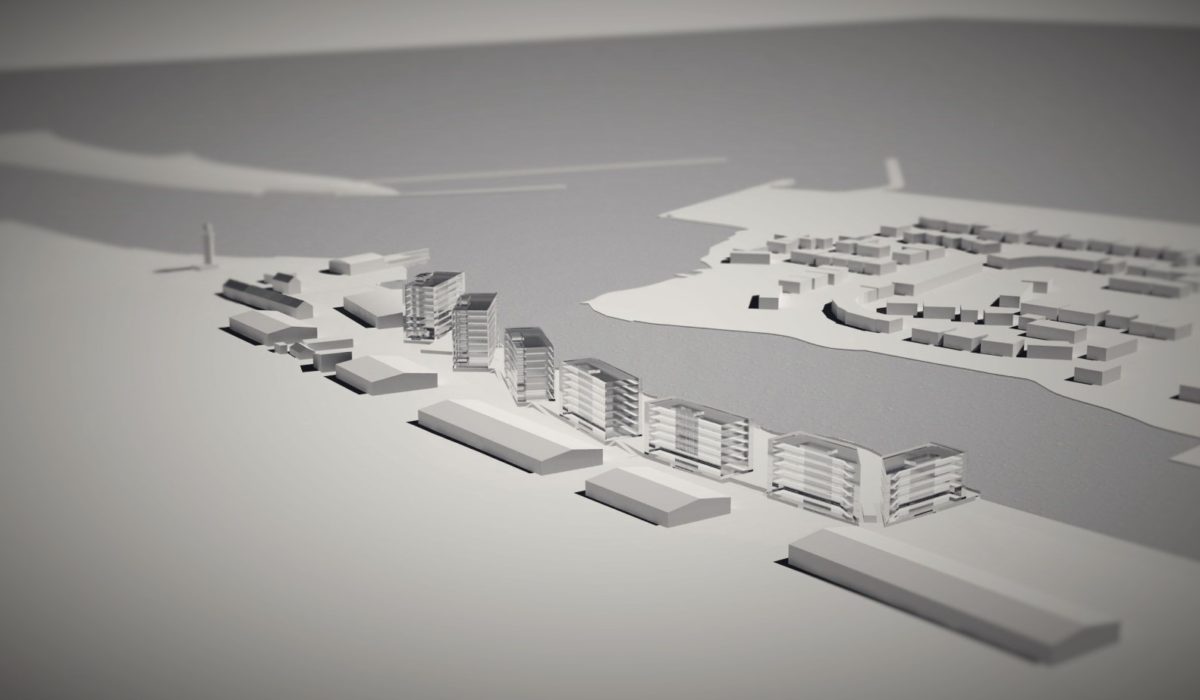 Residential Development, Shoreham, W. Sussex
Location

Shoreham, W. Sussex

Use

Residential, Leisure, Masterplan

Client

Blacktree Developments

Size

47,400 sqm, 510,000 sqft
Masterplan concept to deliver 400 homes with integrated public realm and sea defences, unlocking 'undevelopable' land to deliver 30% more homes.
A series of residential blocks cascade towards the sea making the most of river estuary views, avoiding a long wall of development. Sinuous landscaped forms weaves around the sea wall creating human scale spaces whilst concealing sea defences and parking.
The land at the estuary mouth was thought to be undevelopable as it faced a shipping lane. Through careful consultation with the Port Authority and interrogation of regulations we were able to increase the potential for development by 30%.