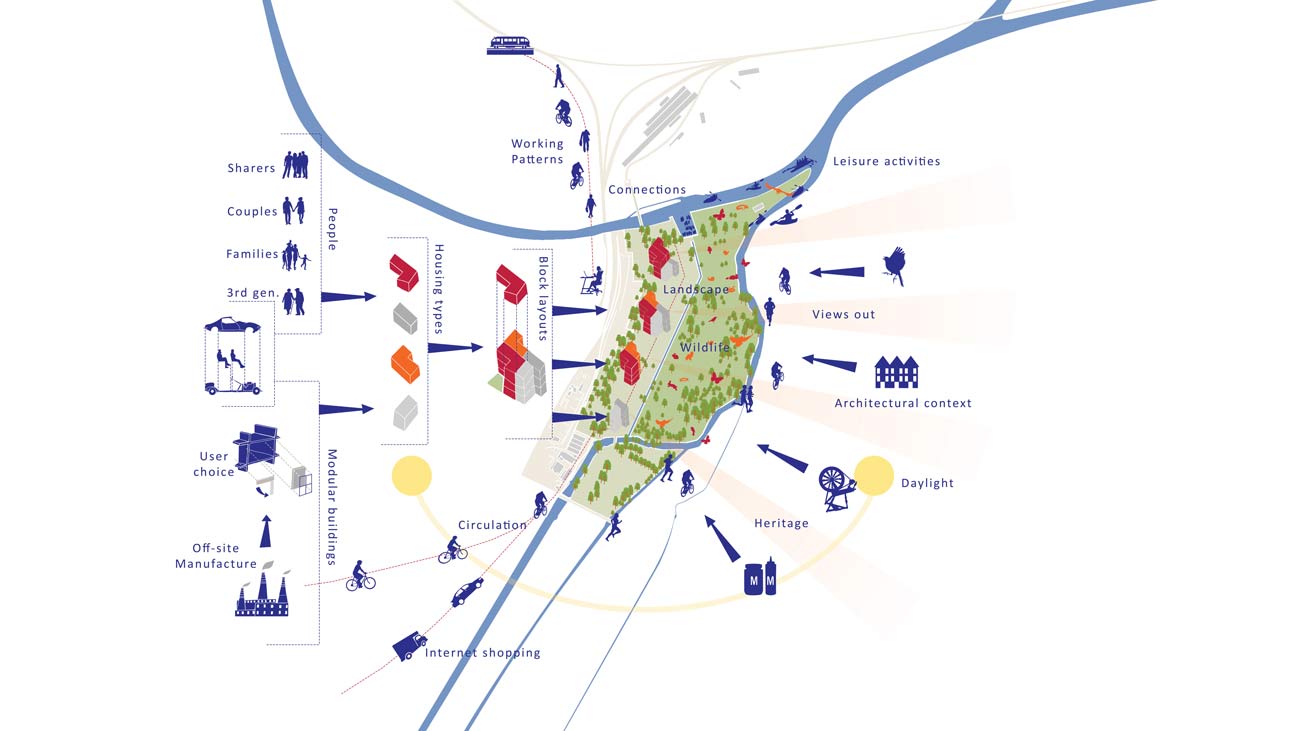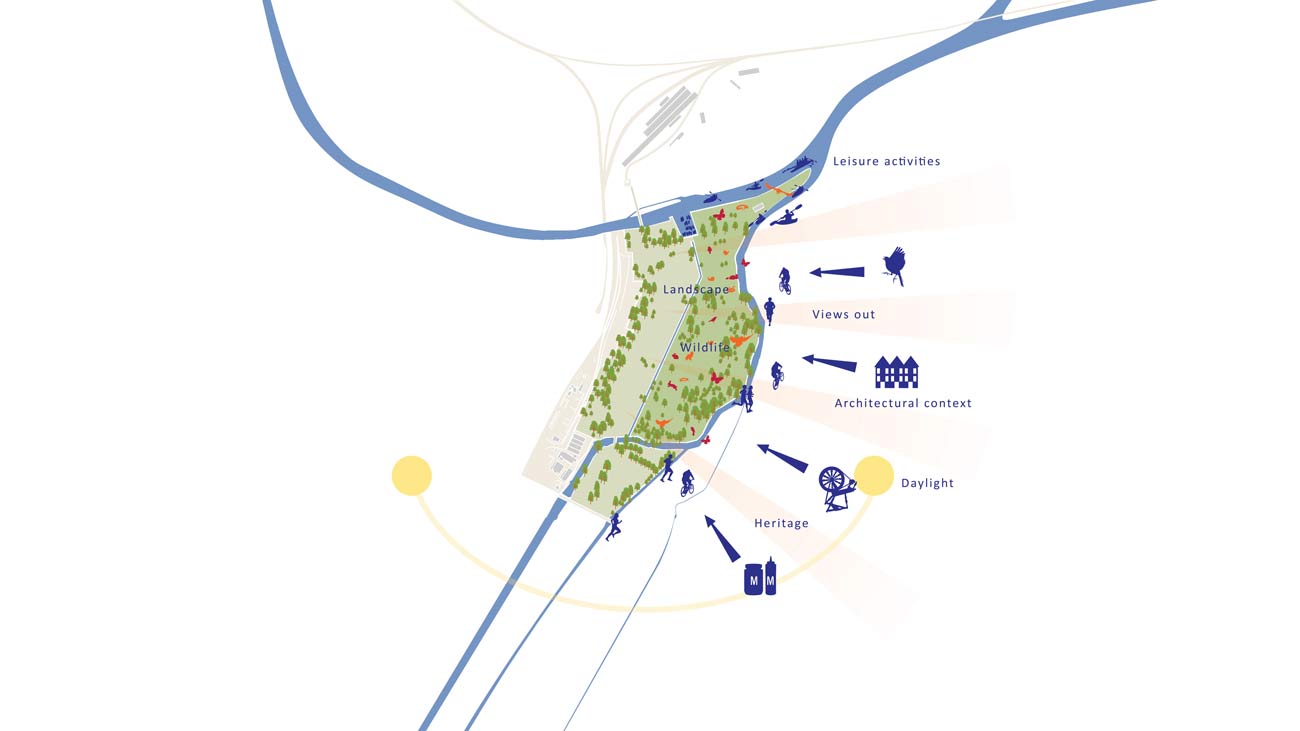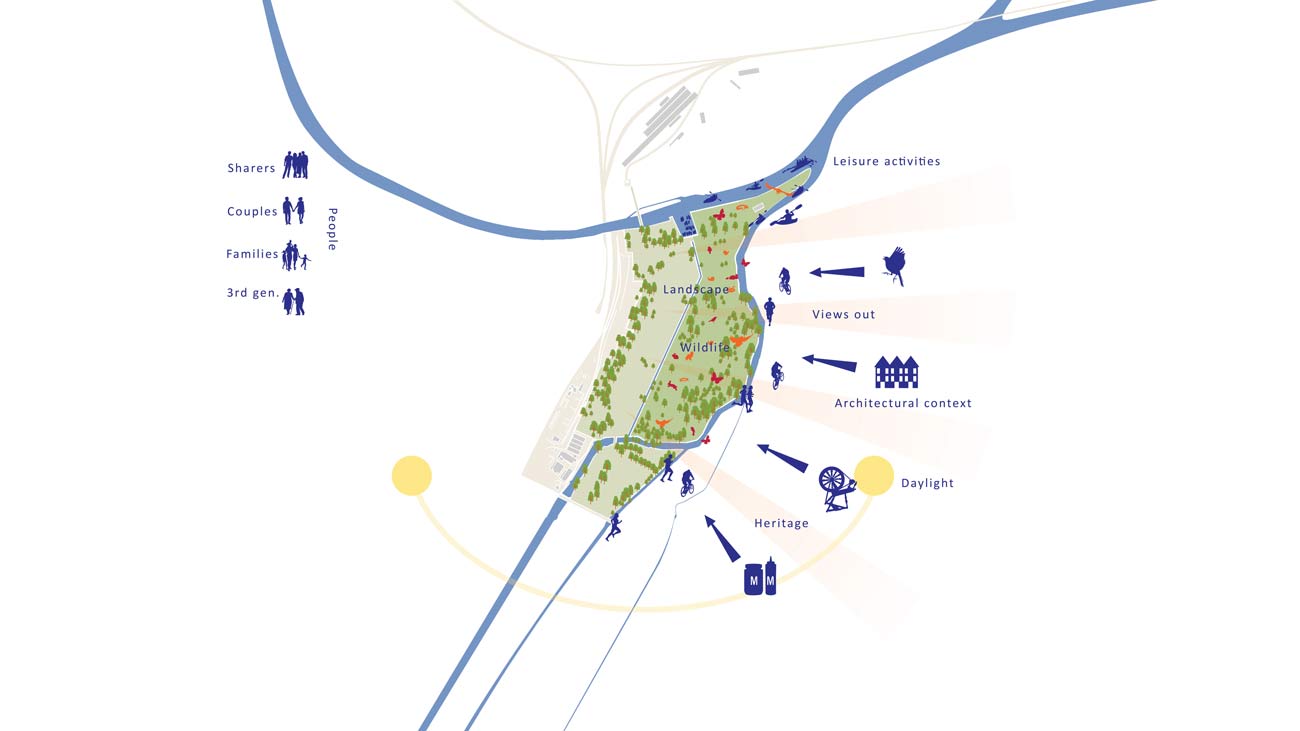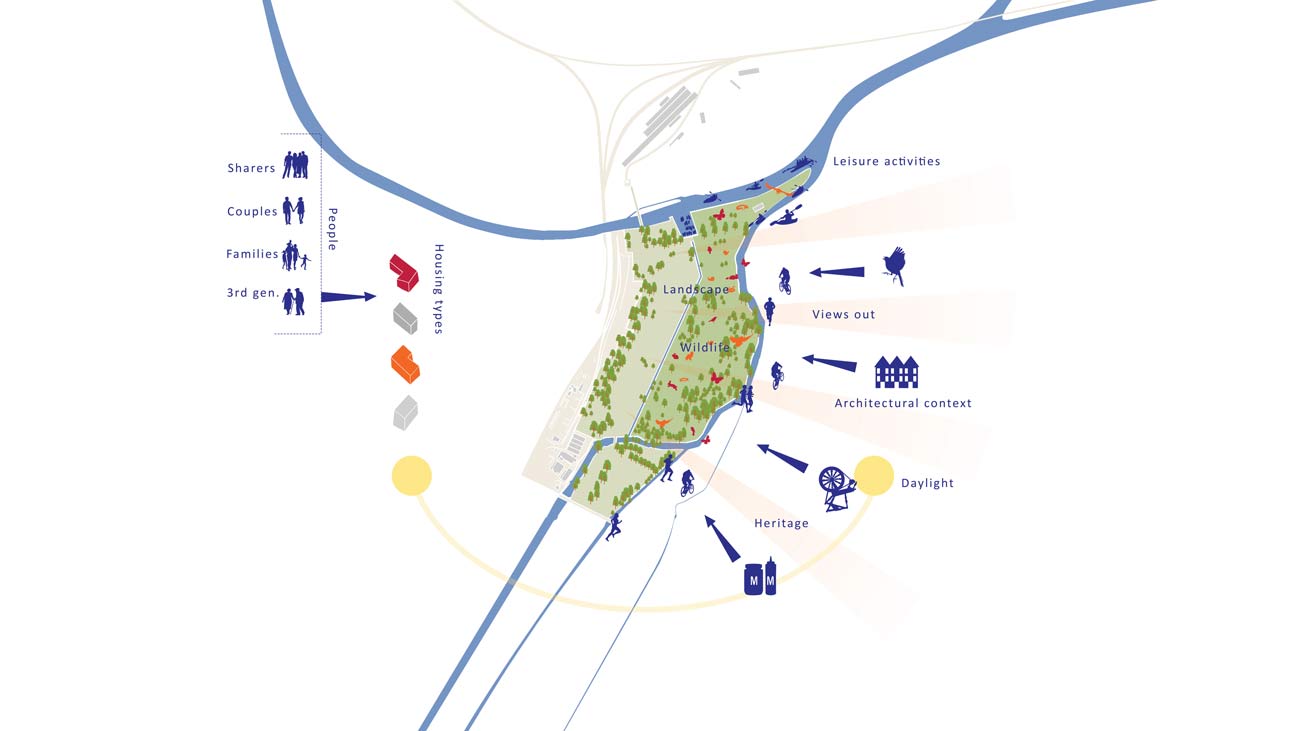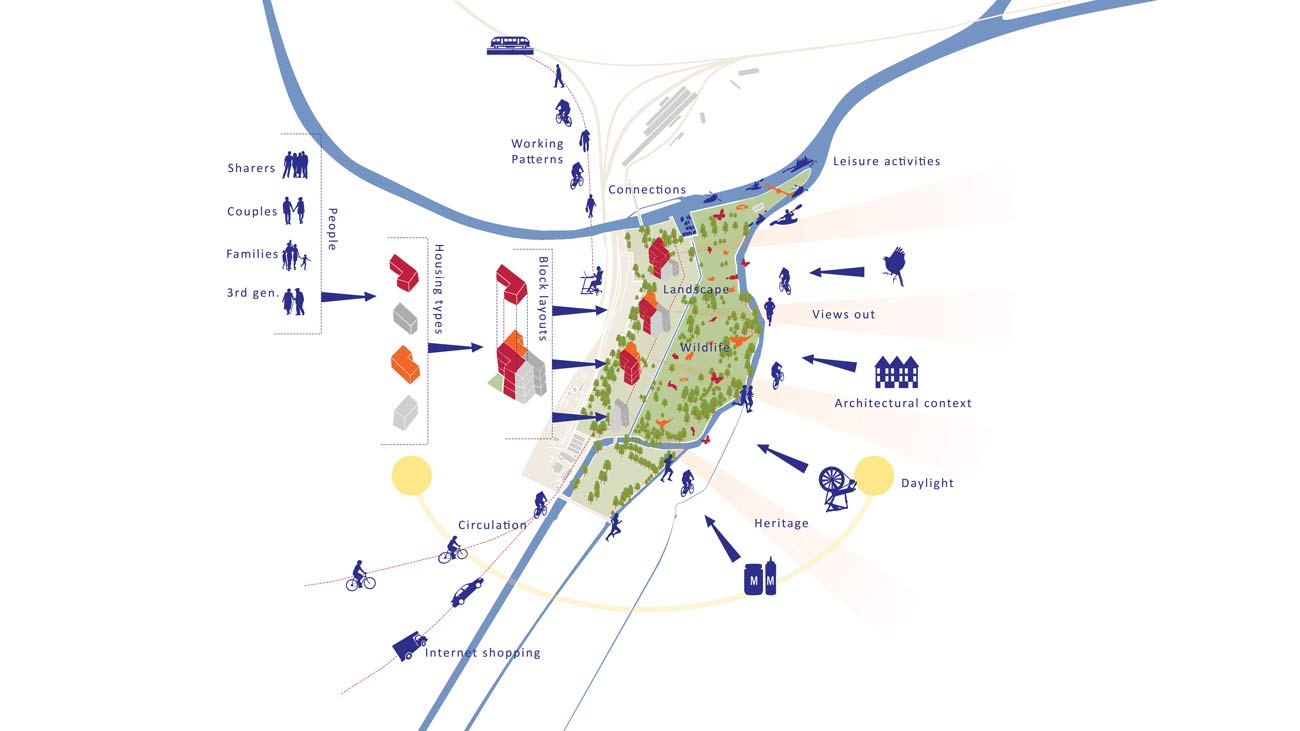 Residential Masterplan, East of England
Location

East of England

Use

Residential

Client

Confidential

Size

12 ha, 30 ac
A masterplan proposal for a new edge of city quarter, assessing future living standards, housing typologies and innovative construction techniques.
Our rigorous analysis of residential market trends identified four occupier typologies; third generation living, shared rental homes, private family purchasers and first-time buyer couples. Each typology was designed to be constructed from a kit of standard 'chassis' and 'bodies' suitable for off-site manufacturing.
Assessed alongside site geography, culture and local building heritage, we set development guidelines for individual plots with an overarching aim to create a community with variety and vitality of architectural character, people and use.