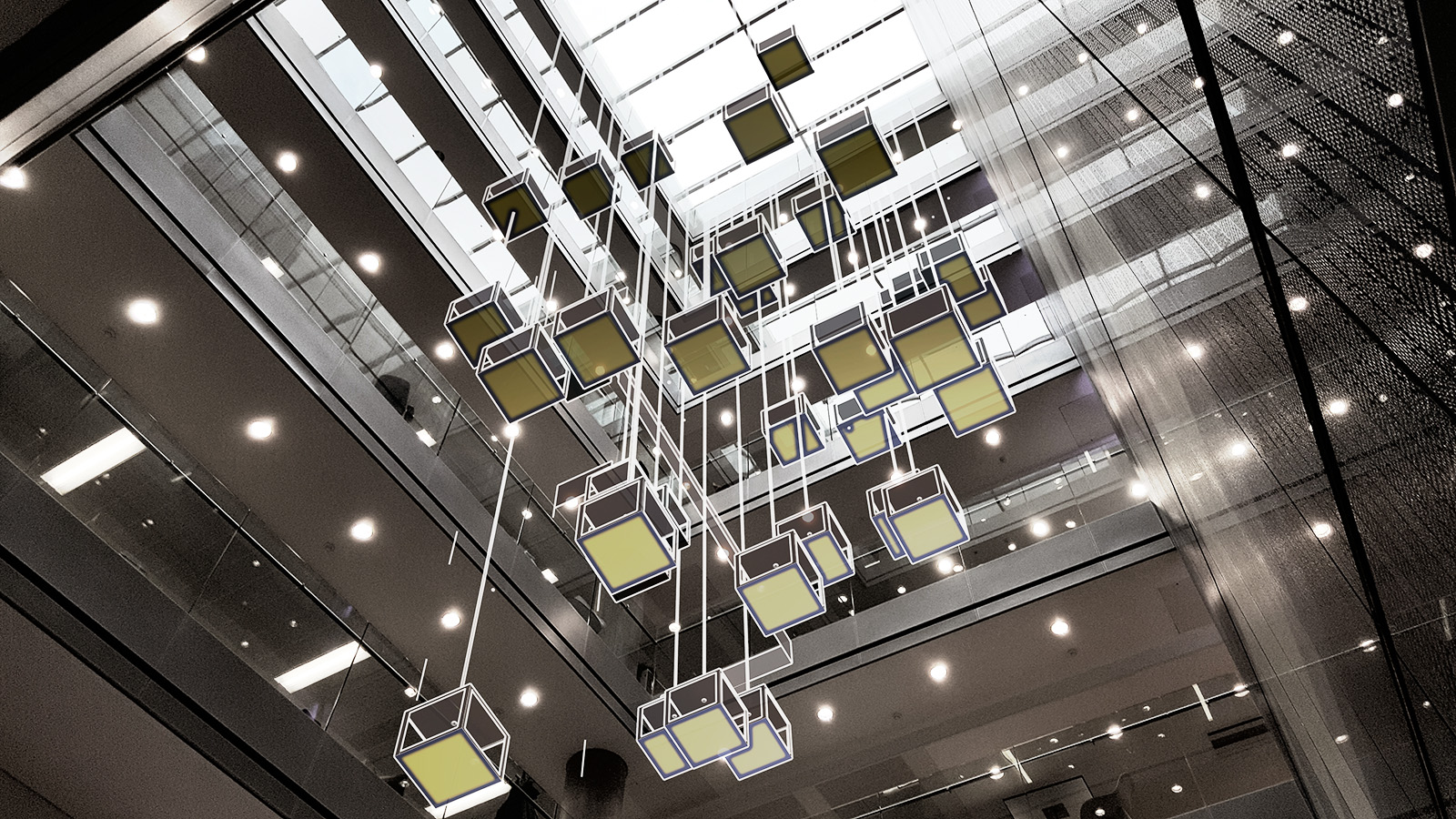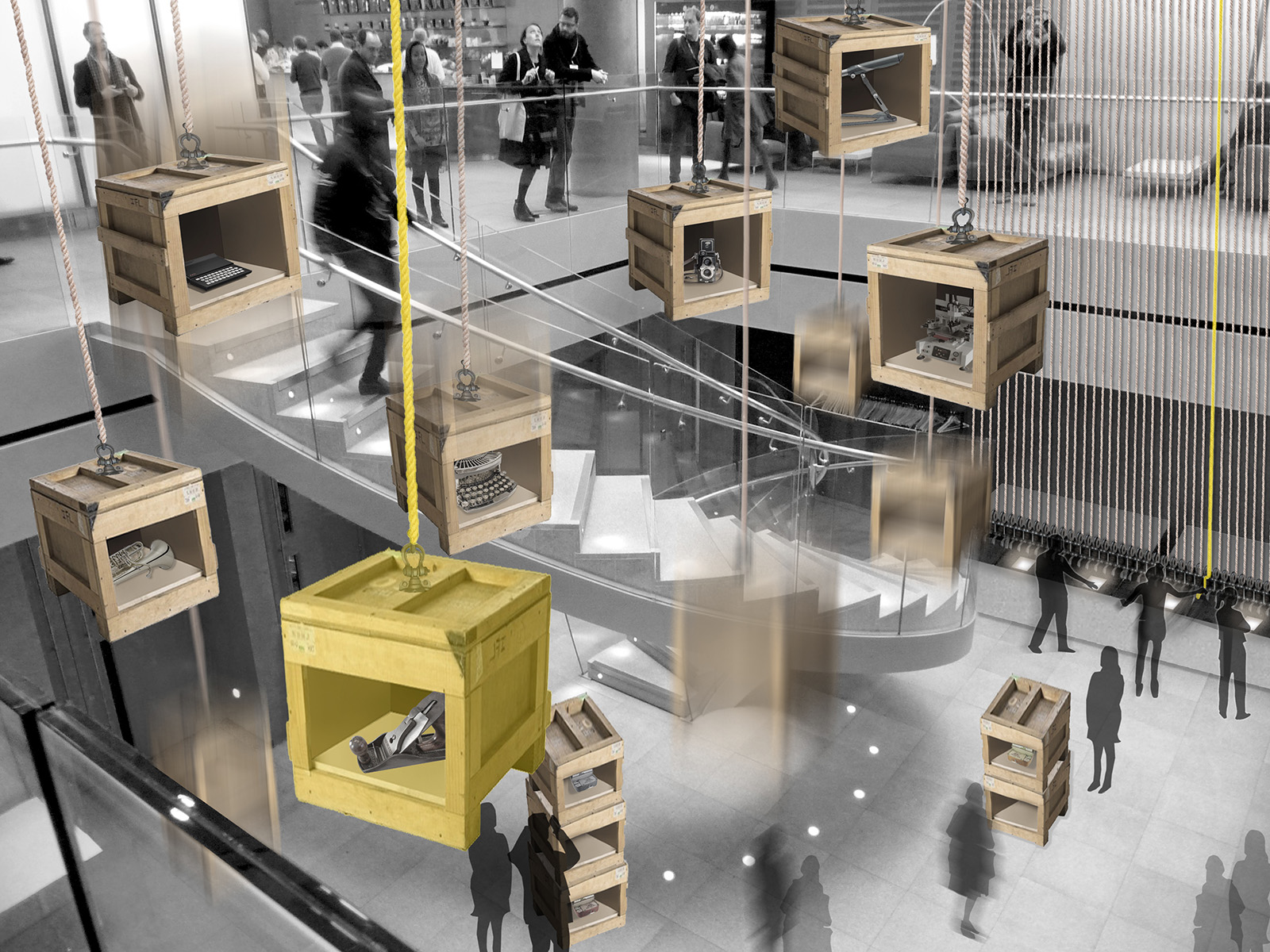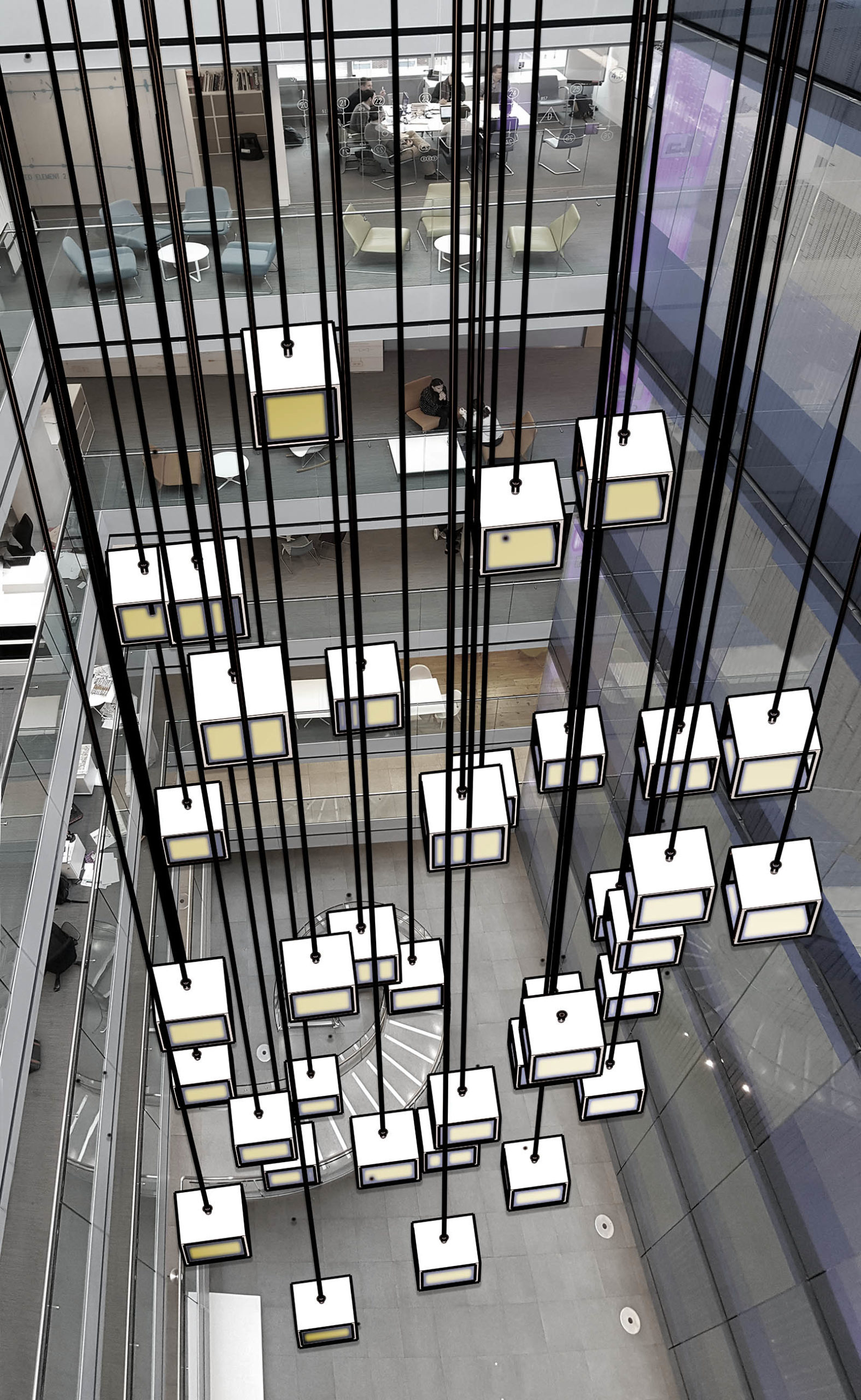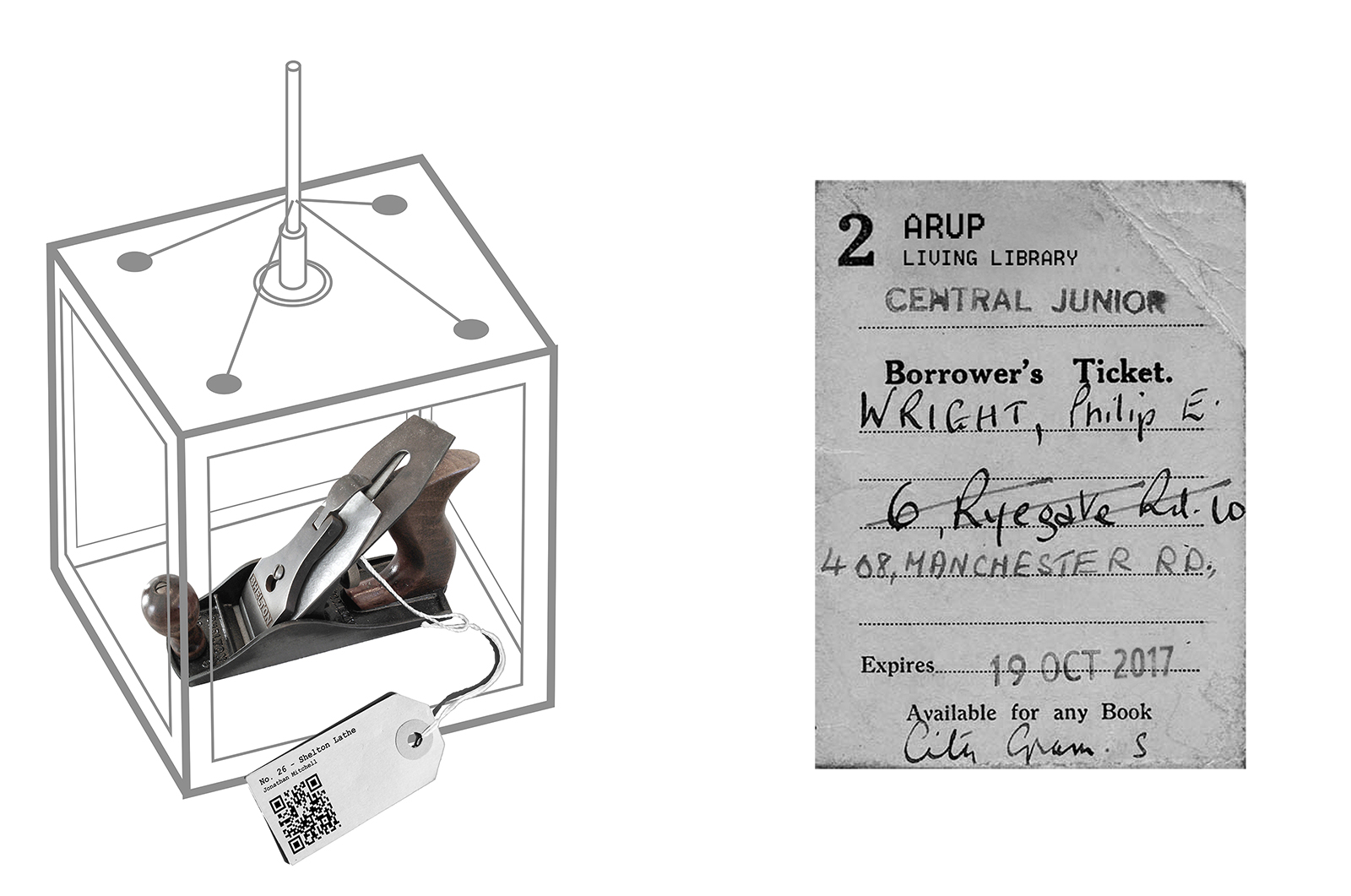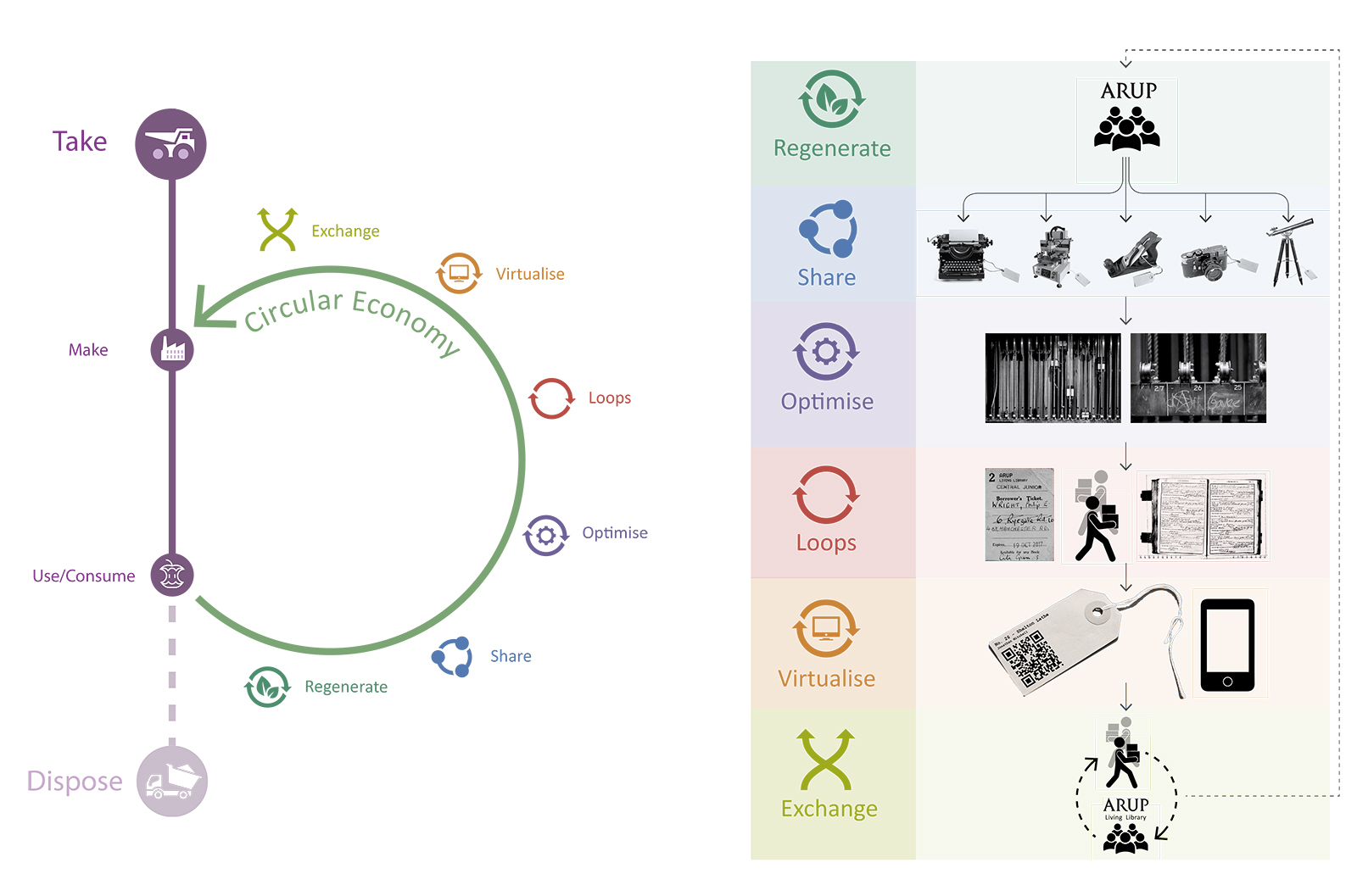 The Living Library, Arup HQ, Camden
Location

Arup HQ, Camden

Client

Arup
A finalist in Arup's 'Circular Economy' competition, The Living Library transforms Arup HQ's atrium into an interactive space which articulates the shared values and mutual gains of a library through a dynamic installation of suspended, catalogued objects curated by and for the Arup community.
The installation promotes sustainability in the workplace by encouraging Arup employees to borrow and lend objects rather than purchase new.  In turn, the transactions create an exchange of knowledge by passing on skills particular to the chosen object, for example how to operate a circular saw or 35mm slide scanner.  Through continuous online cataloguing, existing objects develop a new narrative and relevance, thereby extending their lifecycle across generations.
Constructed from recycled, modular and 3d printed components, the entire installation is itself designed to be repurposed.