18.8.16
The most exciting architecture start-up of the year?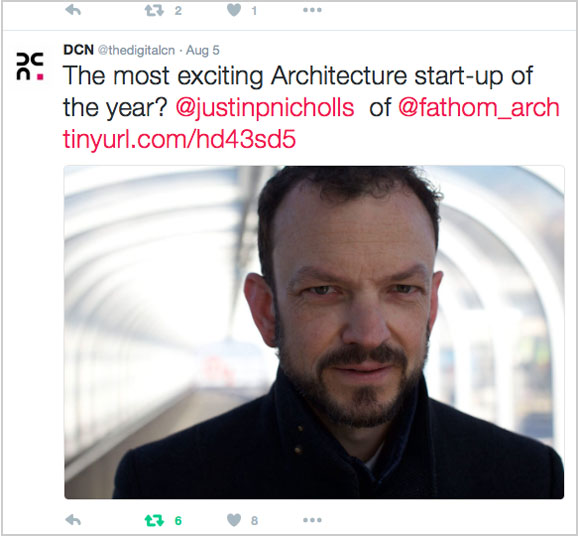 Digital Construction News interviewed Justin as part of their series of talks with industry leaders who are embracing future trends. The interview explores the unfolding fields of robotics and digital fabrication and how these can be embraced by a new practice.
In DCN's words: 'As adept use of technology enables small teams to compete with established names, architecture is in a state of flux as never before. Justin Nicholls, ex of Fosters and Make has taken the plunge and started his own practice – Fathom – creating a unique team with a fresh approach to design.'
An interesting read, but their tweet did make us blush!