14.11.23
Justin contributes to Paperspace's 20th issue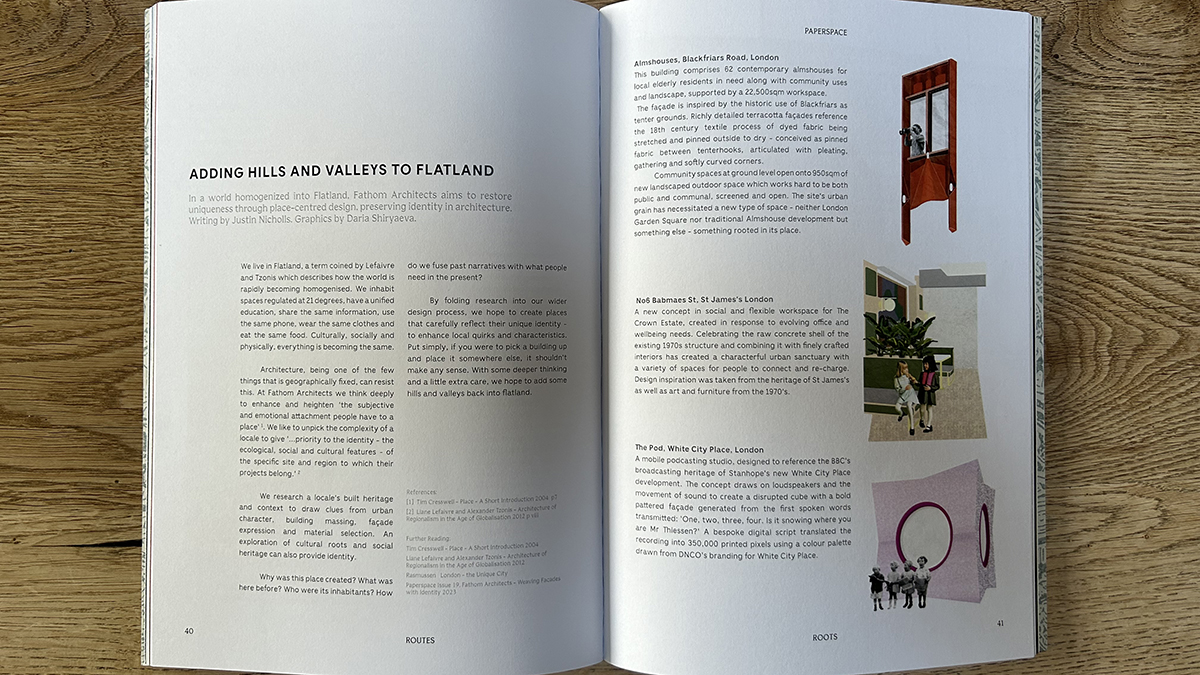 Director and Bath alumni, Justin Nicholls, responded to Paperspace Magazine's 20th issue theme of Roots / Routes by challenging the homogenisation of places and calling for design which preserves identity and celebrates uniqueness.
Paperspace is created by students at University of Bath as an independent architecture and design publication with a variety of invited contributors.
Find Justin's thoughts on page 40 of Paperspace issue 20 here.
We're proud to be sponsors and contributors – thank you Jesper, Daria, Antar and all the team who create such an interesting dialogue to be part of.