We believe if you want the best results, work with the best people – this approach has shaped our entire practice.
Fathom is a collective of specialists who love working together – a network of leading minds working across interior design, laboratory planning, and heritage and digital environments, centred around a core team of creative architects and our clients.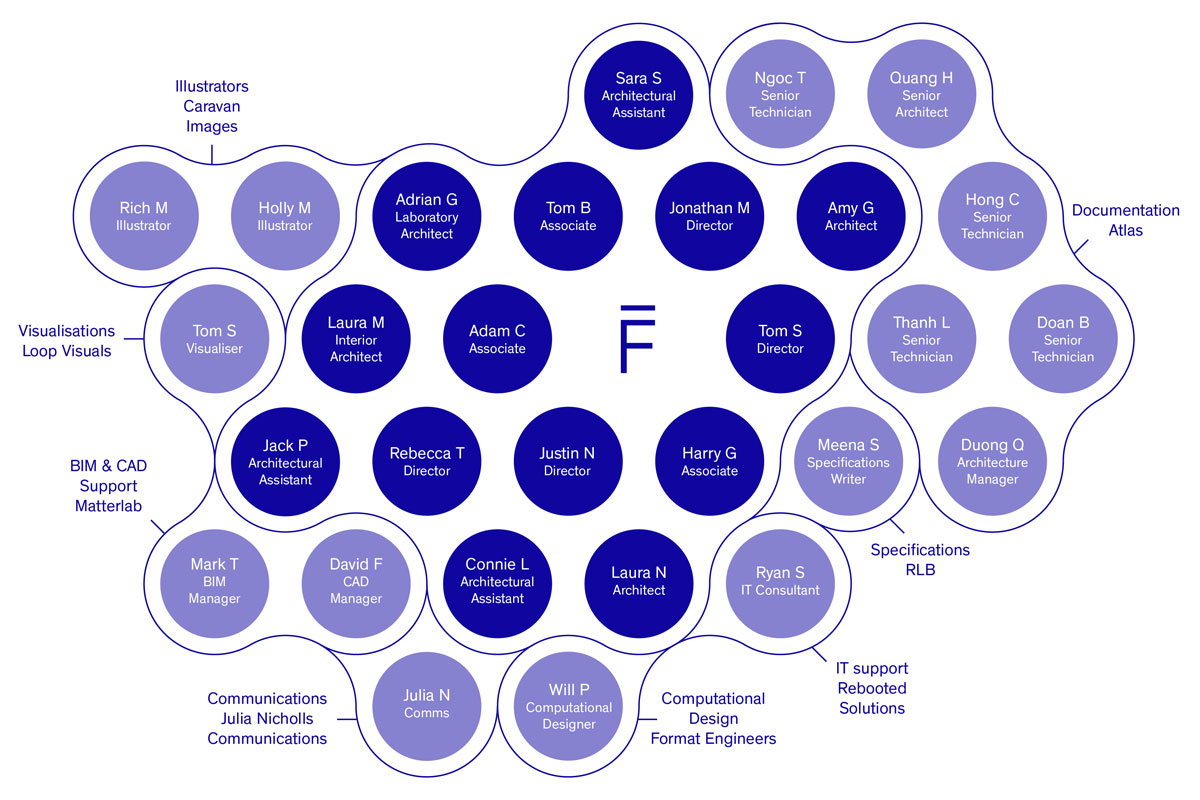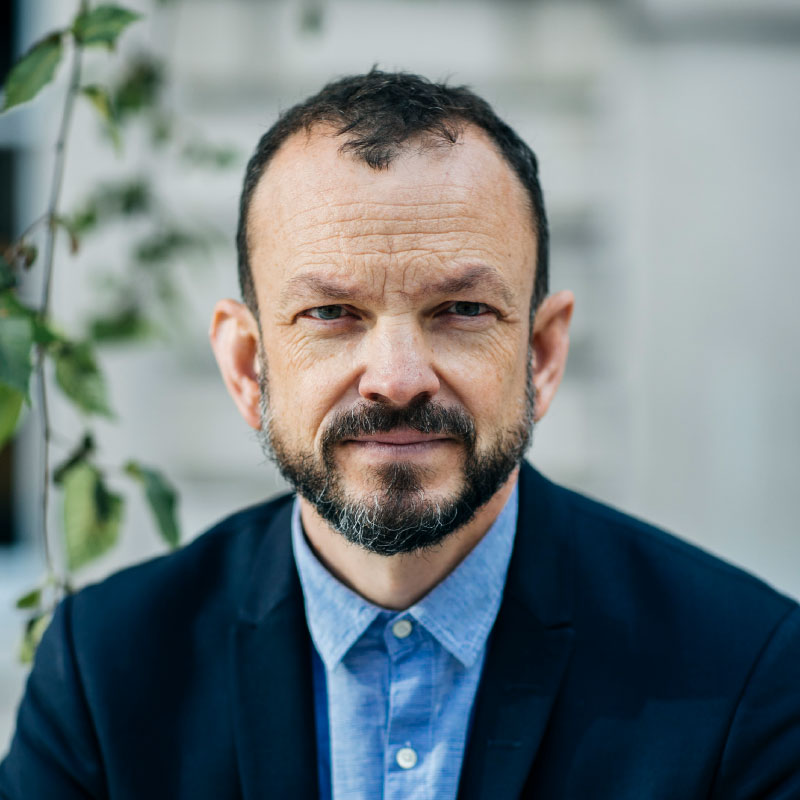 Justin Nicholls, Director
Justin founded Fathom Architects and leads the design direction of the practice with a combination of his inquisitive nature, creativity and proven technical skill.
His architecture career spans over 20 years. During 11 years at Foster + Partners, Justin worked on a series of international projects including Beijing International Airport, leaving as Project Director in 2004 to become one of the original Partners of Make. Here he led a team focused on heritage, residential and higher education for 12 years, delivering high profile projects including Grosvenor Waterside, The Crown Estate's St James's Market and over 60,000sqm of world class research buildings for The University of Oxford.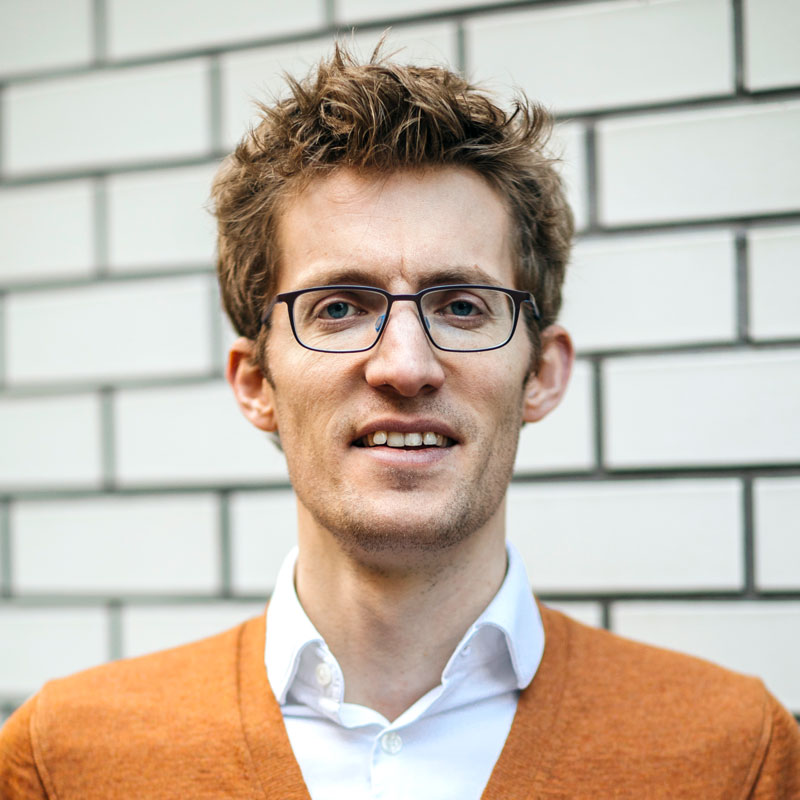 Jonathan Mitchell, Director
Jonathan is one of Fathom's founding directors. He combines creative design skills with a proven track record of delivering complex projects.
Providing strategic oversight and design direction across Fathom's broad range of projects, he is heavily involved with clients, planners, design teams and contractors supporting our project architects throughout the design and construction process.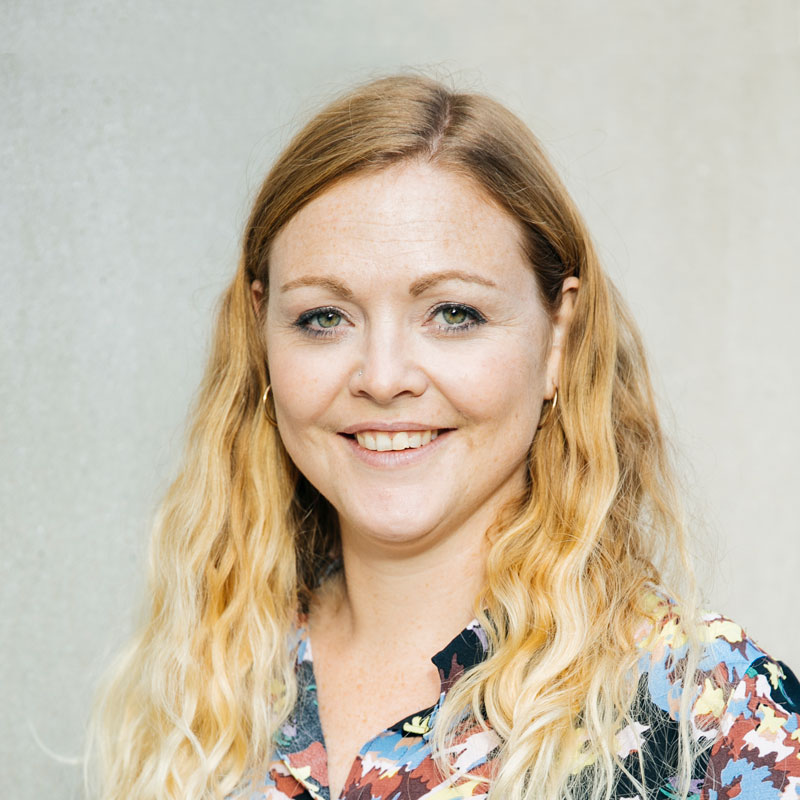 Rebecca Thomas, Director
Rebecca's experience in guiding large scale office, residential and hotel projects through the planning stages adds great breadth to the Fathom team.
At Fathom, she has led the design of Legal & General's 640 home build-to-rent development in Woolwich through to planning, as well as overseeing the refurbishment and extension of a Victorian office building in Farringdon. Rebecca was also project architect for a new mixed-use scheme in Westbourne Park which proposes hotel accommodation and flexible workspace set around a public courtyard, providing new physical and visual connections to the Grand Union Canal.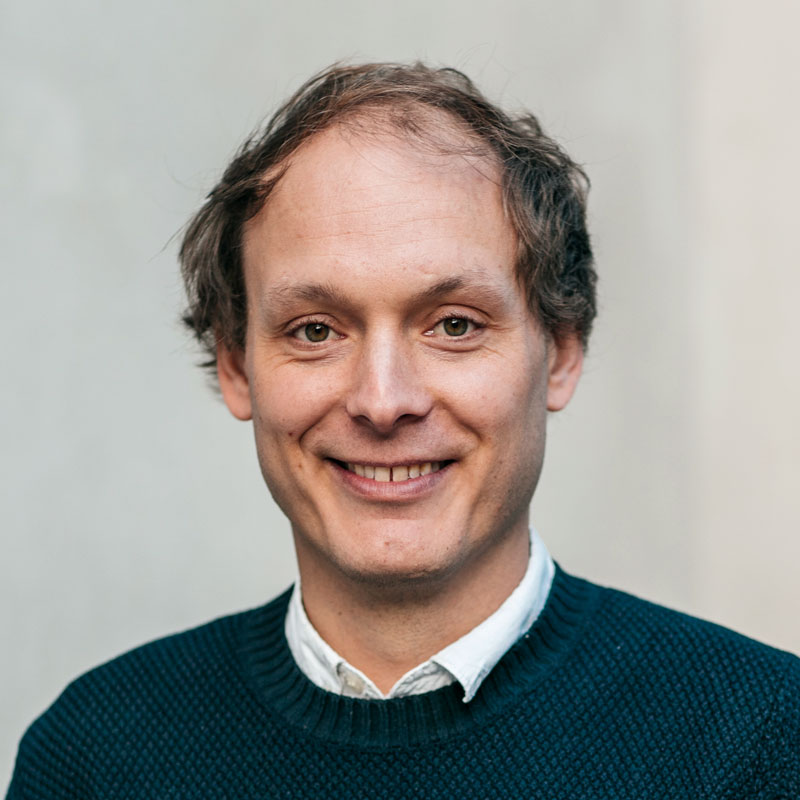 Harry Godfrey, Associate
Harry brings conceptual creative flair and a talent for hand drawing to the studio.
At Fathom Harry has designed and delivered a small podcasting building for Stanhope at White City Place, and the refurbishment and fit-out of a new club for The Crown Estate in St James's. He recently oversaw the design and delivery of The Rotunda, which re-purposed a redundant building at White City Place to provide creative incubator space and music production facilities for emerging artists.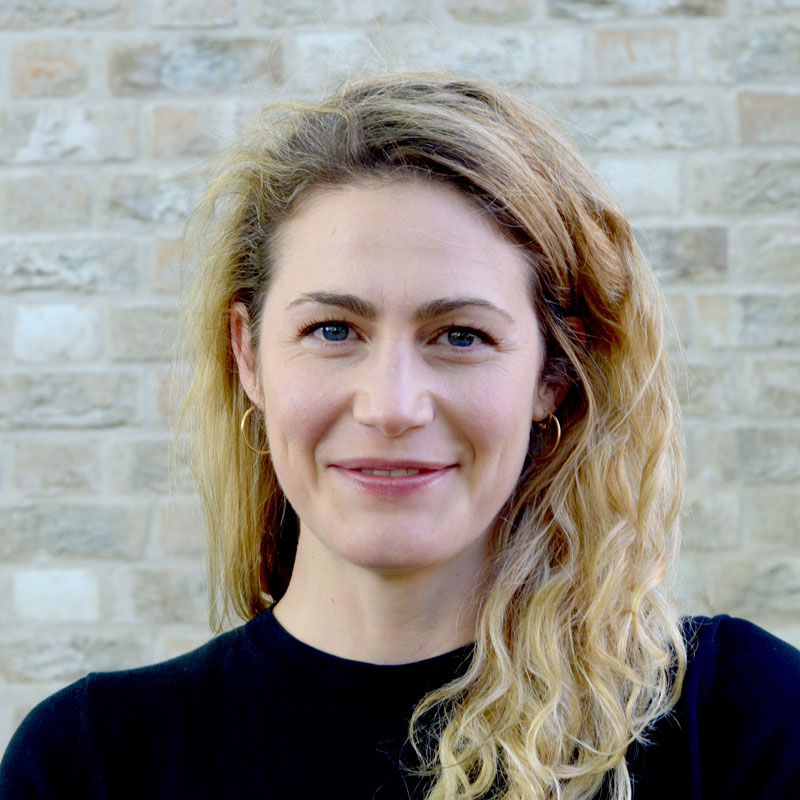 Amy Gaspar-Slayford, Architect
Amy excels at design across all sectors and scales. Her broad range of experience and keen eye for detail enable her to approach each project with a fresh set of eyes.
Since joining Fathom she has led the design of a new podcasting studio as part of Canary Wharf's ever-growing arts and culture programme, as well as developing proposals to reinvigorate a Grade II-listed townhouse in Mayfair as 'maison retail' space for a global fashion brand and an office extension and refurbishment in Farringdon.
Tom Bulmer, Associate
Tom's experience in the residential sector encompasses a wide range of scales across all tenures. He is passionate about sustainable, low-impact architecture.
At Fathom Architects he has developed designs for Legal & General's 640 home build-to-rent development in Woolwich, a pavilion in Southwark, and an extension to a Victorian office building in Farringdon. Most recently he has developed proposals for a 10-home infill site in a conservation area in Lambeth.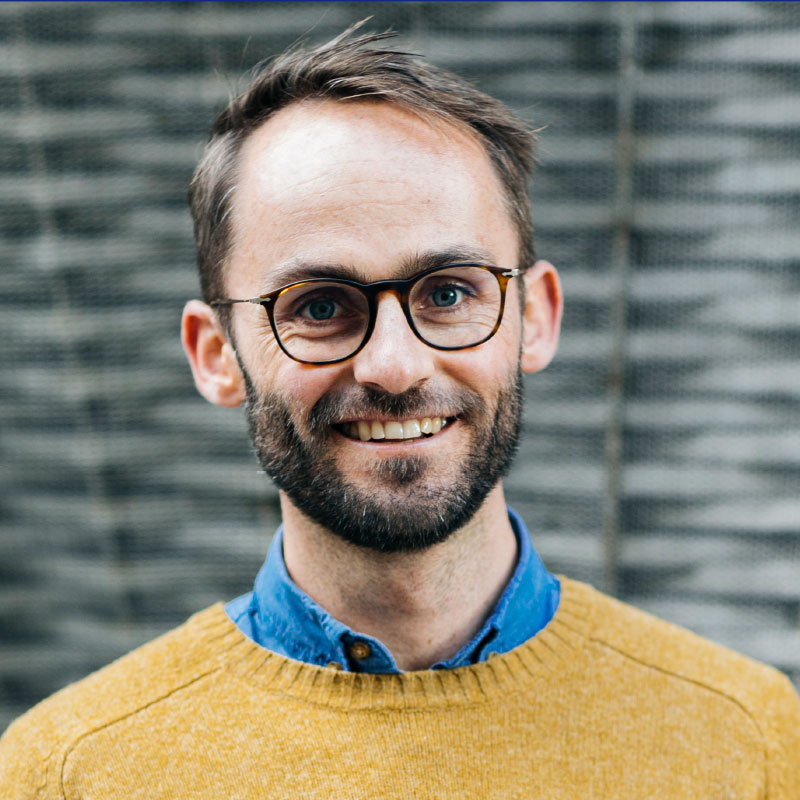 Adam Clemens, Associate
Driven by his passion for architecture, Adam has an innate perseverance and determination that serves well to resolve design, technical detail and software challenges.
At Fathom Architects Adam has been involved in a broad range of projects including an extension to the Kennedy Institute of Rheumatology at the University of Oxford, which will deliver an additional floor of laboratory space designed to PassivHaus environmental standards, and Hauxton Mill in Cambridge, which re-purposes a 19th century Grade II listed water mill as a 550sqm research facility alongside a new 600sqm state-of-the-art laboratory building.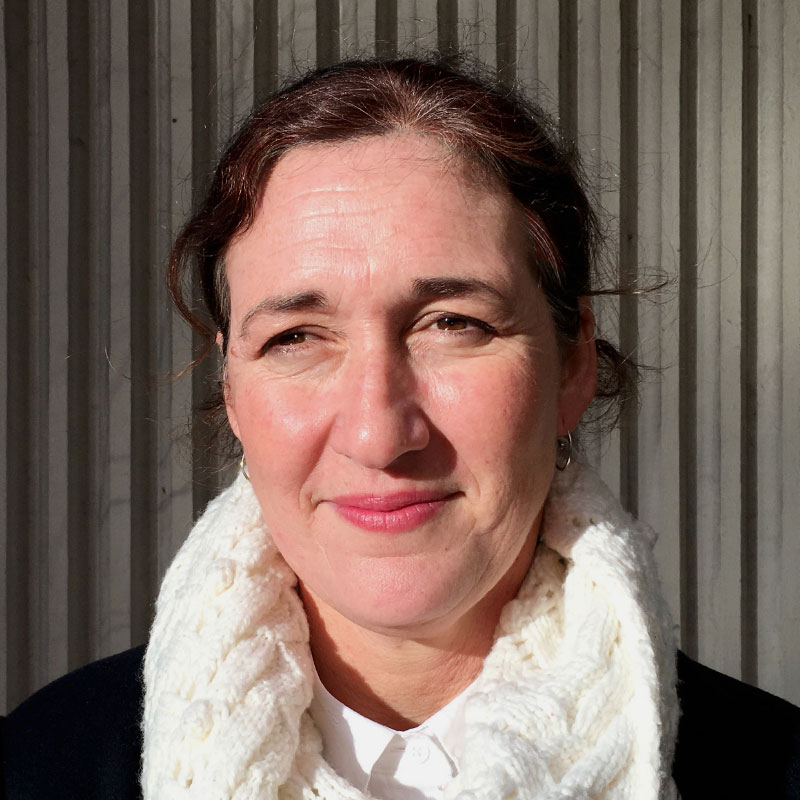 Laura Maria-Morales, Interior Architect
Laura is a holistic designer working across architecture and interiors. She believes that designing from the inside-out will create spaces specifically focused on the people who live, work and play in them. She is forward-thinking yet pragmatic in her approach and always focuses on the commercial viability of proposals.
With Fathom, Laura has developed the design and specification for the refurbishment and fit-out of a new social hub and shared workspace for The Crown Estate's office and retail tenants, which recreates the atmosphere of a member's club.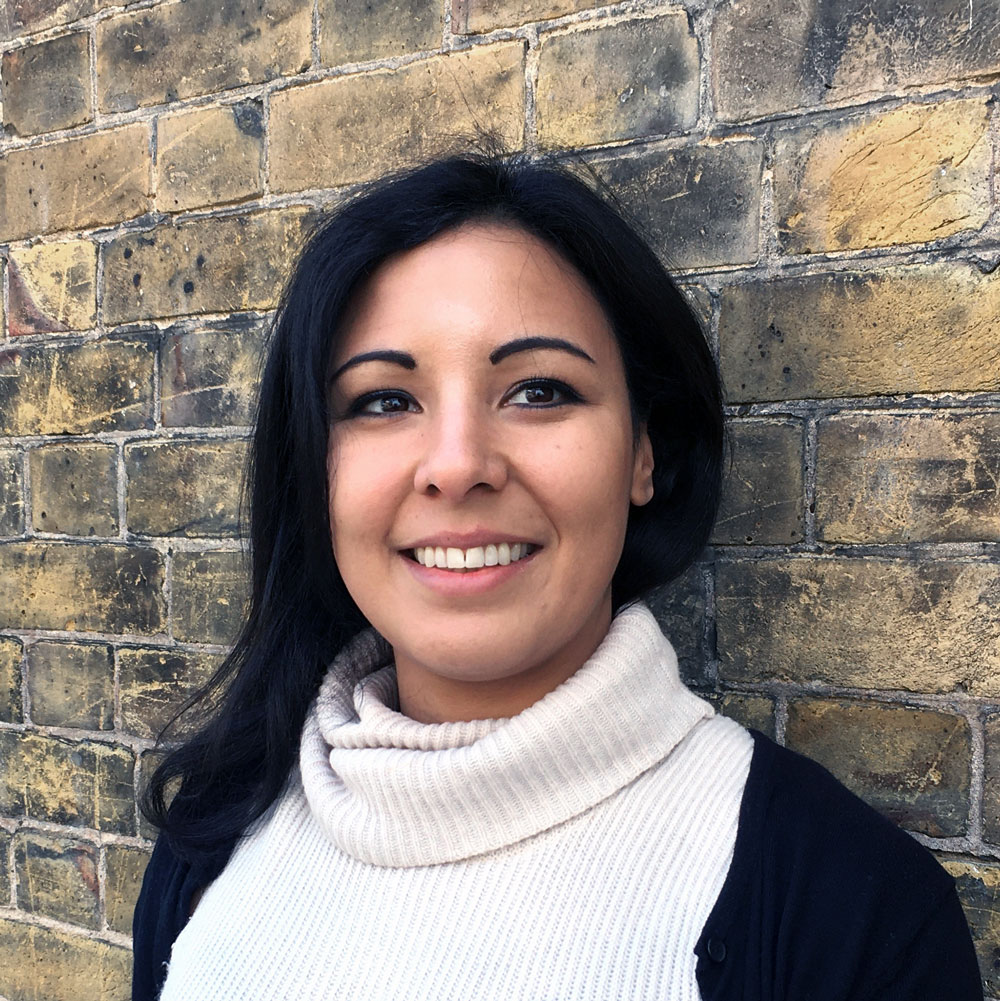 Stephanie Stern, Architect
With 7 years experience as an architect in London Stephanie has specialised in city projects of notable status. Her passion for sustainable architecture has led her to focus on many retrofit schemes, embracing the challenges that come with complex cut and carve projects including Holmes House in Waterloo for Broadway Malyan. Her expertise in both conceptual design and experience in construction enables her to provide greater understanding of a client's needs throughout the entire lifecycle of a project.
Stephanie has worked within a broad range of sectors; Heritage new build, residential, commercial, office, masterplanning all from from RIBA Stage 1 through to site handover and has a keen eye for detail and problem solving.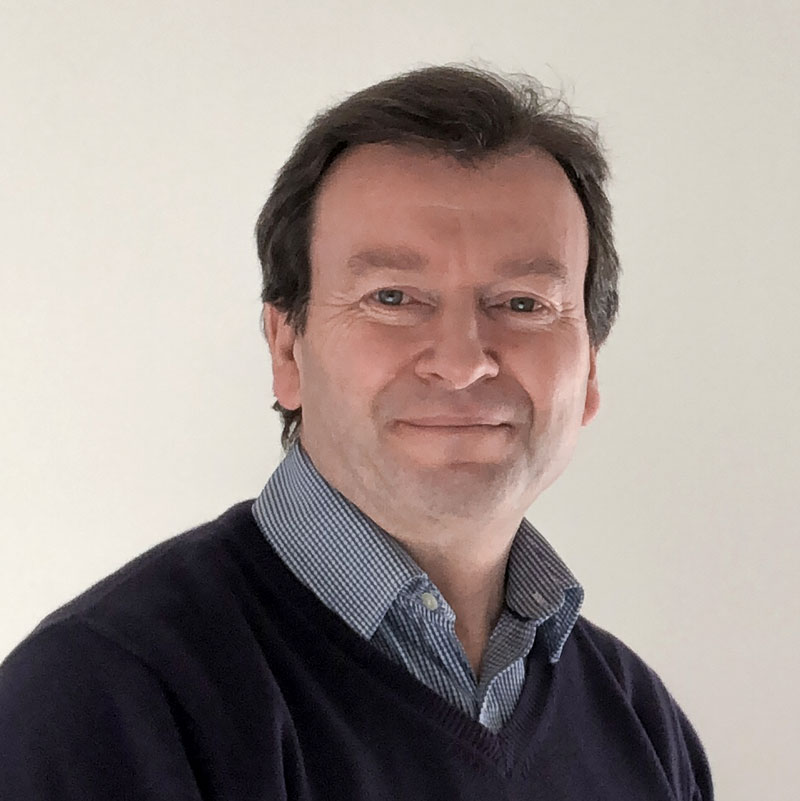 Adrian Gainer, Specialist Lab Architect
Adrian has 29 years of specialist experience designing scientific research facilities in the UK, Europe, America and the Far East across government, higher education, biotech, corporate and pharmaceutical sectors.
Whilst holding senior positions at HOK and IBI Nightingale he contributed to more than £250m of laboratory construction at the University of Oxford, setting new benchmarks for design and delivery. Other notable projects include the University of Glasgow's £65m Research Hub, Cardiff University's £40m translational Research Facility and LG's 170,000sqm Research and Development HQ in Seoul.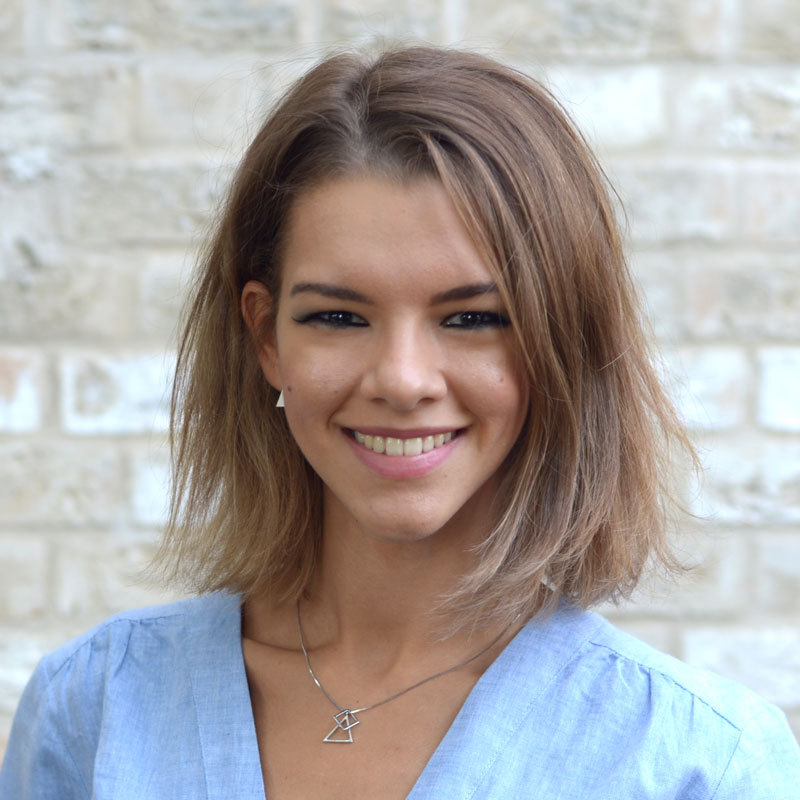 Laura Nica, Architect and Digital Designer
Laura is both an architect and digital designer. She specialises in material research, digital fabrication, and simulation tools. Laura is also a visiting lecturer at the University of Westminster, co-tutoring a studio focused on sustainability, the use of data and computational processes to inform architectural investigations and climatic adaptations.
Before joining Fathom, Laura has worked at Foster + Partners, dRMM and Wilkinson Eyre, on a wide range of projects: large mixed-use masterplans, sustainable residential schemes, restorations and refurbishments.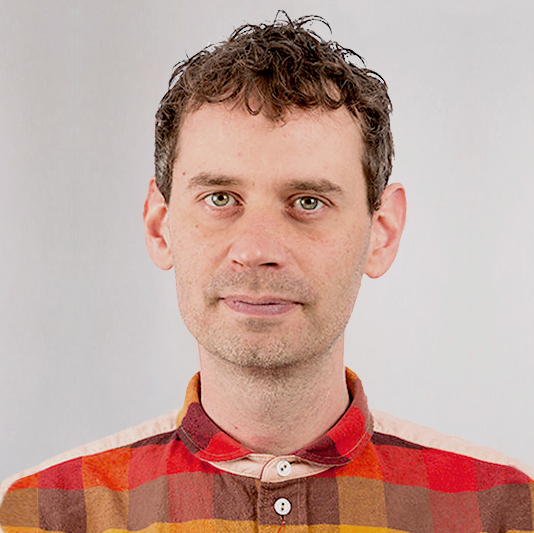 Ben Evans James, Digital environments
Ben is a curator and filmmaker based in London. He set-up exhibition and installation design studio Jotta in collaboration with Central Saint Martins in 2009.
As a multi-disciplinary studio spanning curation, architecture, graphic design and film, Jotta creates narrative-led environments for a range of cultural and commercial clients. In the past ten years, they've worked with over a thousand students on projects for some of the world's biggest cultural institutions including Barbican, Tate, Whitechapel Gallery and Design Museum, as well as brands such as Sony, Coke, Adidas, Diageo, Lexus, Intel and American Airlines.
Connie Latham, Architectural Assistant
Connie has recently graduated from the University of Westminster with a distinction at Masters level. She adds depth to the studio with her strong craft and hand drawing: with a background in fine arts, Connie has won multiple national competitions and was awarded scholarship of the Royal society of British Artists.
She has a range of practice experience, primarily in London: education, residential, masterplan schemes and competitions, and is actively engaged educating the next generation of architects, participating in both the RIBA Ambassadors programme, and OpenCity's Architecture in Schools programme.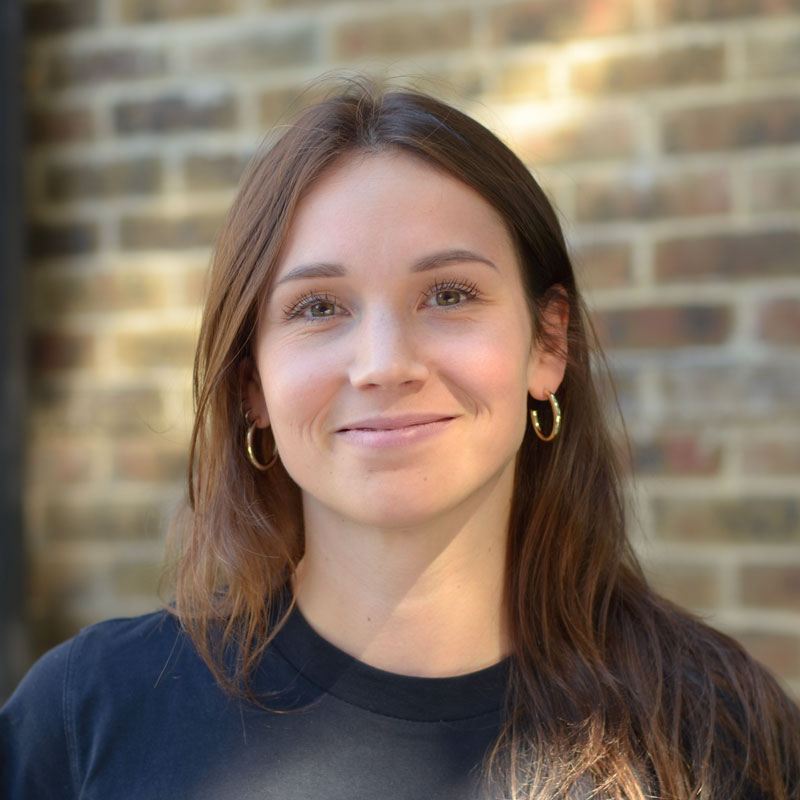 Sara Sako, Architectural Assistant
Sara completed of her Masters at the University of Edinburgh with distinction. During her studies in Edinburgh and previously at the Royal Institute of Technology in Stockholm, she undertook research in feminist theory and spatial practice which resulted in peer-reviewed publications of her work.
Sara's architectural ambitions lie within the realm of sustainable architecture and in particular in the implementation of exploratory design and research for the purpose of enhancing social needs and pursuing an inclusive built environment.
Her professional experience includes a wide range of projects that span across the contexts of Scandinavia and the UK, from detailed interior projects to complex hospital schemes.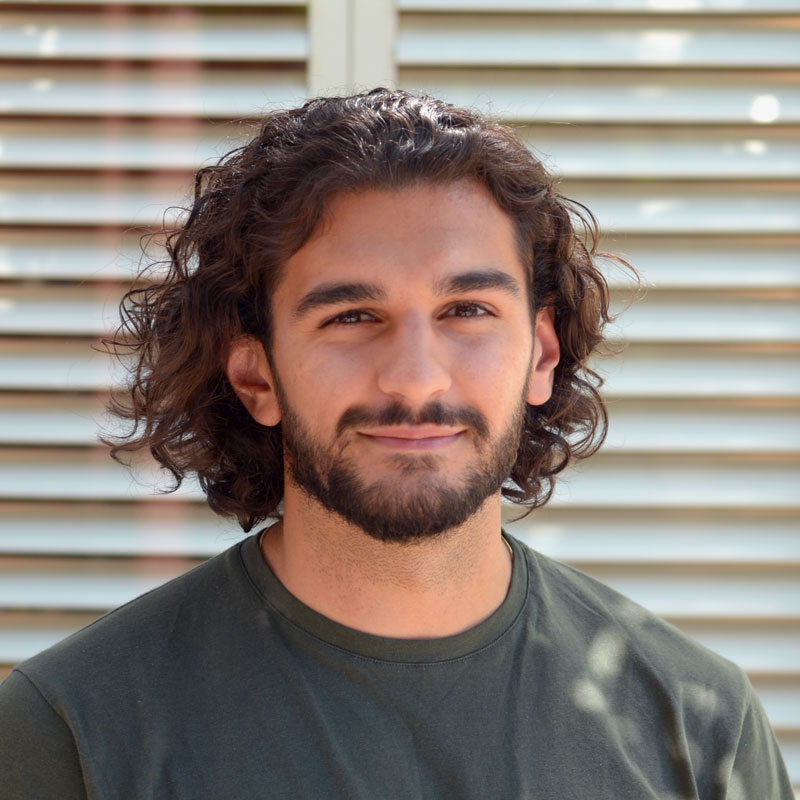 Jack Parmar, Architectural Assistant
Jack recently completed his Master of Architecture degree from the University of Edinburgh, graduating with distinction. During his time at university he developed a passion for design, driven by theoretical and contextual research, resulting in architectures that responds in a sustainable way to the needs of both the individual and the community. Jack has a hands-on and immersive approach to architectural design and enjoys finding creative solutions to complex problems.
He has experience working on a wide range of education projects, including school and university campuses in the UK and Asia. Jack was also involved in a proposal for the expansion of Heathrow Airport, including designing a new £14bn airport terminal building, taxiway layout and transport interchange connecting to new and existing rail routes.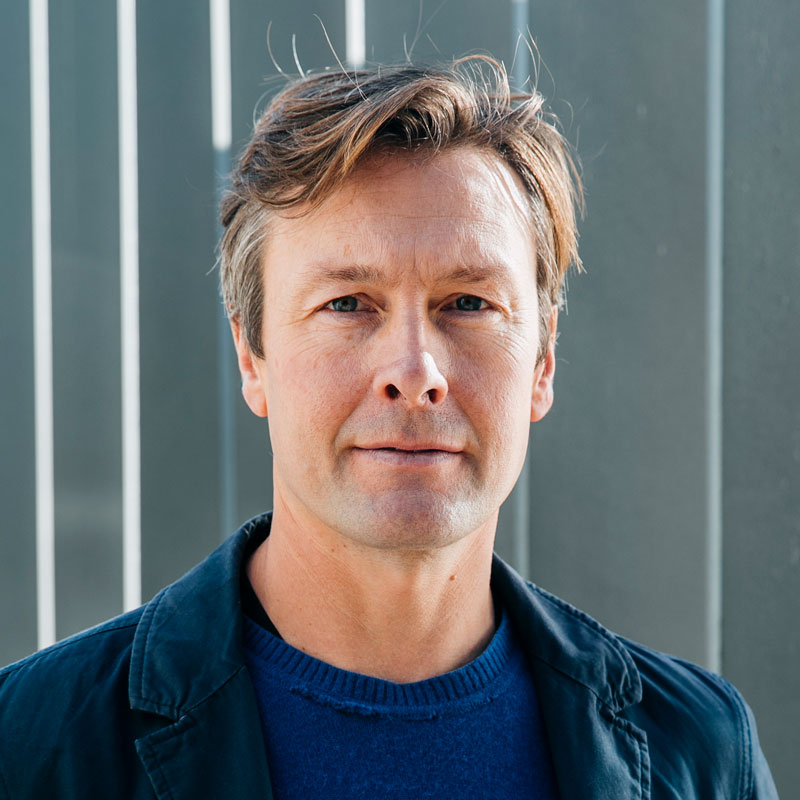 Tom Shard, Director
Tom is responsible for everything within Fathom that is not architecture: strategic growth, people, studio & culture. Tapping the experience he gained founding and managing creative companies in the film and TV industries.
With over 20 years experience nurturing creative talents, Tom establishes a strong company ethos which encourages interdependency and collaboration, drawing on a broad range of external disciplines which inform our architecture.
He is also responsible for the creative operations within Fathom, managing resources, schedules and re-examining workflows, to ensure a consistently high quality of design and efficient delivery.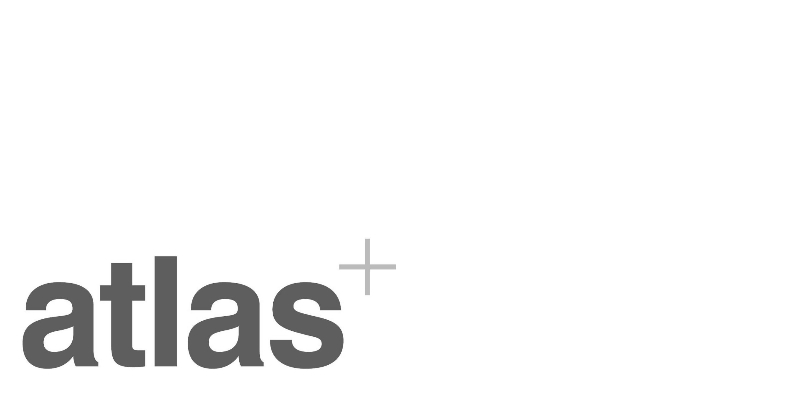 Documentation
Atlas is a world leading provider of design documentation to construction professionals with over 350 people in the Vietnam and the UK.
They seamlessly support Fathom to produce drawings and BIM models. This flexible, scalable and skilled resource enables the team to meet tight deadlines on large projects. Fathom members have worked with Atlas since 2007 successfully delivering documentation for 200,000sqm of built UK projects.
Visualisation
Caravan Images is an expert architectural visualisation and rendering studio, combining technical skills with artistic flair.
The studio was set up in 2013 by Holly and Rich Miller following six years working in the Design Communication team at Foster + Partners. Fathom members have worked with Caravan since 2013 ensuring the logic, beauty and sensitivity of our designs are clearly communicated.
Specifications
RLB is a market leader in the production of architectural specifications.
Nick and Mark Schumann, who lead the team, have pioneered the industry's attitude to specifications over 40 years. Their robust specifications are tailored to each project's procurement and quality ambitions, assisting successful building delivery. Fathom members have worked with Nick for over 20 years, producing specifications for almost all their built projects.