30.6.16
Concrete – past, present & future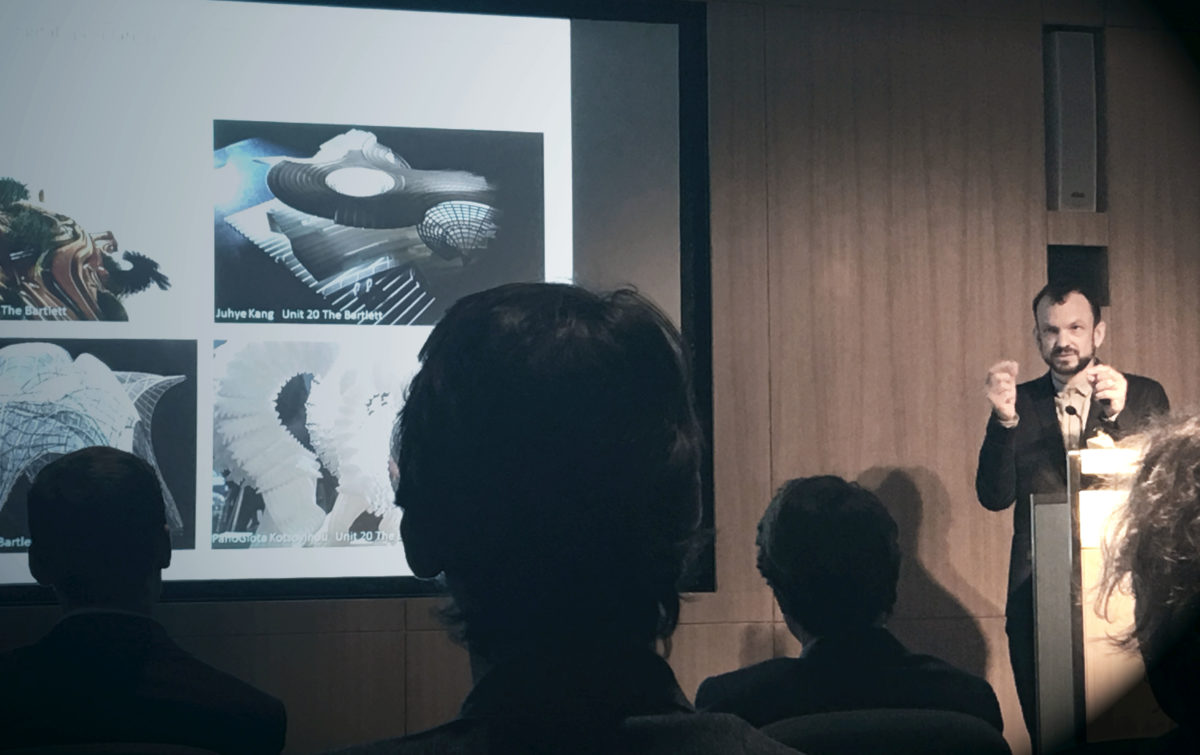 Justin was invited to join Curtins at the Institute of Structural Engineers to present a tour of concrete past, present and future; from the thin concrete shell structures championed by the likes of Felix Candela & Ove Arup in the mid 20th century, to present and future applications using modern milling, moulding and digital fabrication. In front of a wide cross-section of the industry, the panel discussed the use of concrete both structurally and decoratively, from entire buildings down to the furniture that inhabits them.
It's clear we are only held back by our imagination, with modern techniques now making possible what had become prohibitively expensive to create:  the ability to lay thin, lightweight concrete over a contoured 3d printed scaffold rather than elaborate formwork allows exciting shapes to be created quickly, efficiently and cost-effectively; developments in lightweight concretes mean less load, less structure, less foundation, less transportation; precast panels reinforced with 3d woven fabrics allow lighter, finer facades. All helping our drive to sustainability and keeping concrete a valid material for the future.
For inspiration, check out the 76m spanning concrete shell roof at Smithfields Poultry market, said to be the largest ever built, which is only 76mm thick across much of its breadth or the beautiful ornamental precast facades at Kings Cross.