15.12.22
End of 2022 celebrations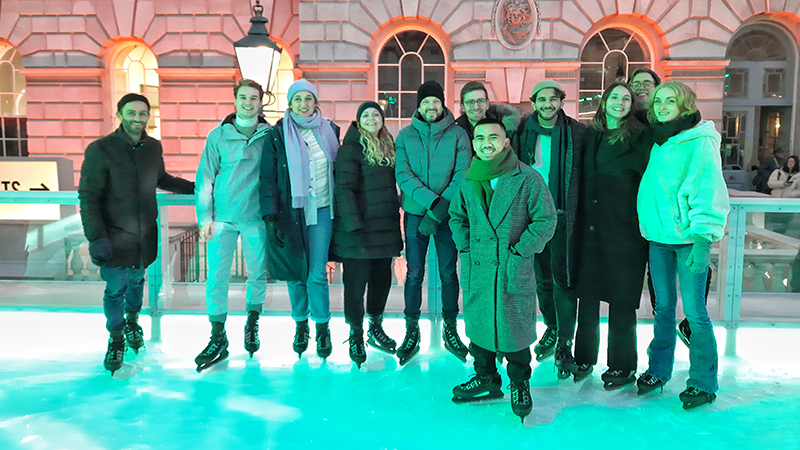 Last week our team enjoyed a day out of the studio to celebrate the close of another great year, with a private tour of Grade I listed Somerset House followed by a few spins on the skating rink – our star skater being smooooth as ice Freddie!
We headed across the river to Bankside for drinks and dinner, where a twist on Secret Santa became hotly contested for the coveted star prize of . . a llama planter.
Thanks so much to Jo, Connie, Richard & Jack for organising a fantastic day – and to our brilliant, talented team of Fathomites!