24.1.22
FX Design Seminar: Patterns in Architecture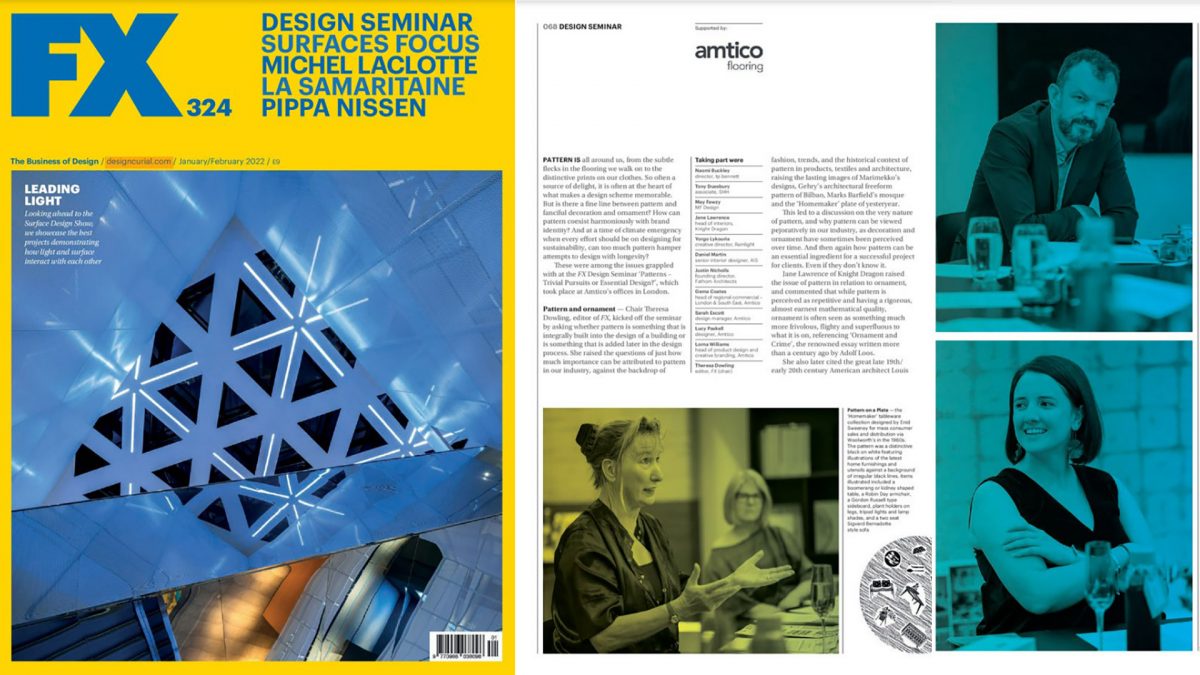 Justin was invited to join FX magazine's Design Seminar on Patterns – trivial pursuit or essential to design?
The session explored the history of pattern in design, how it relates to the natural world, its effect on how we experience spaces (particularly for the neurodiverse) and how pattern differentiates from ornamentation.
Full article in FX Magazine's Jan/Feb 2022 issue.