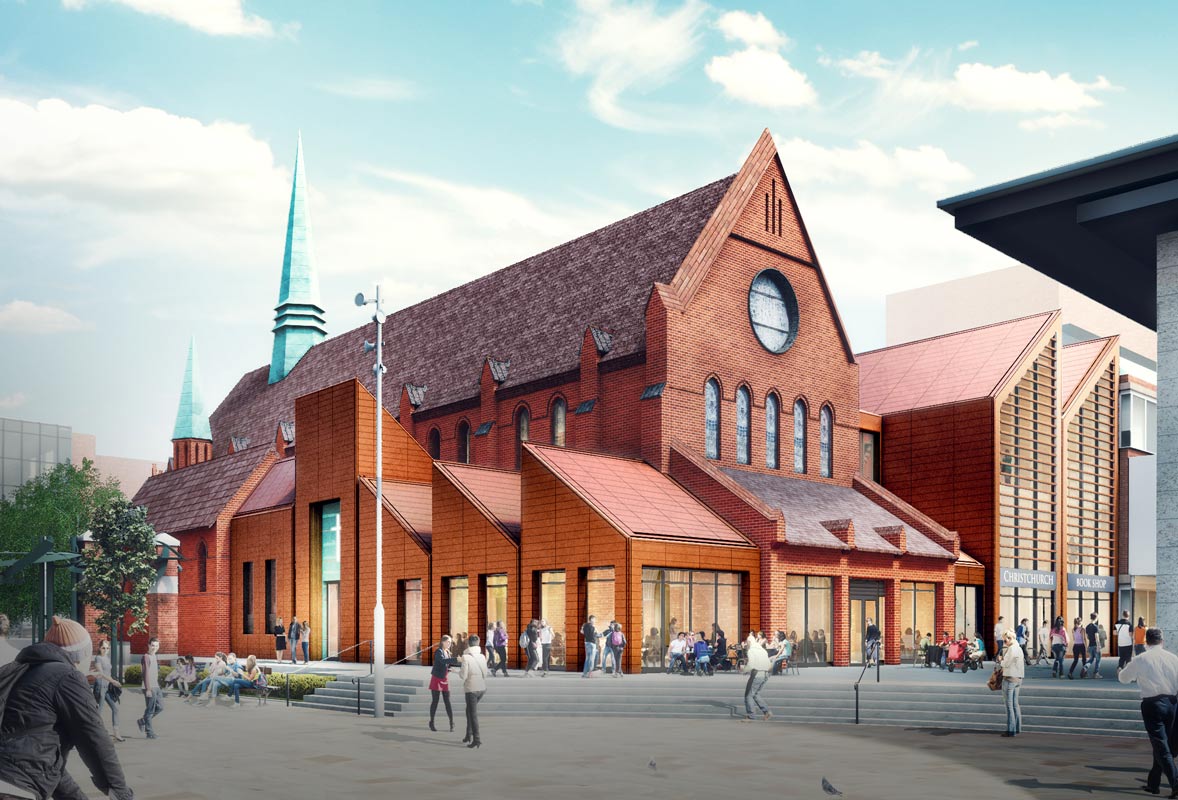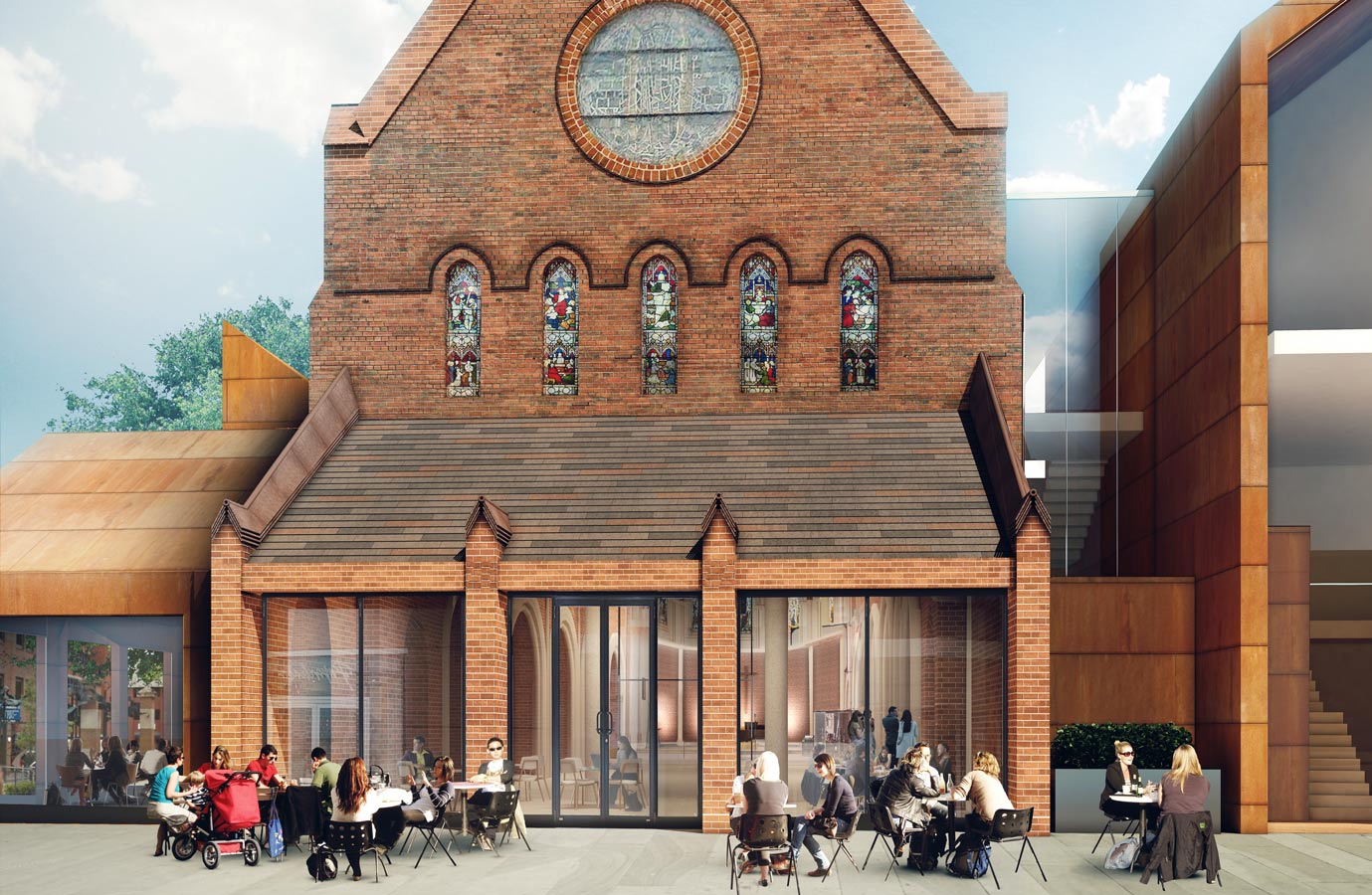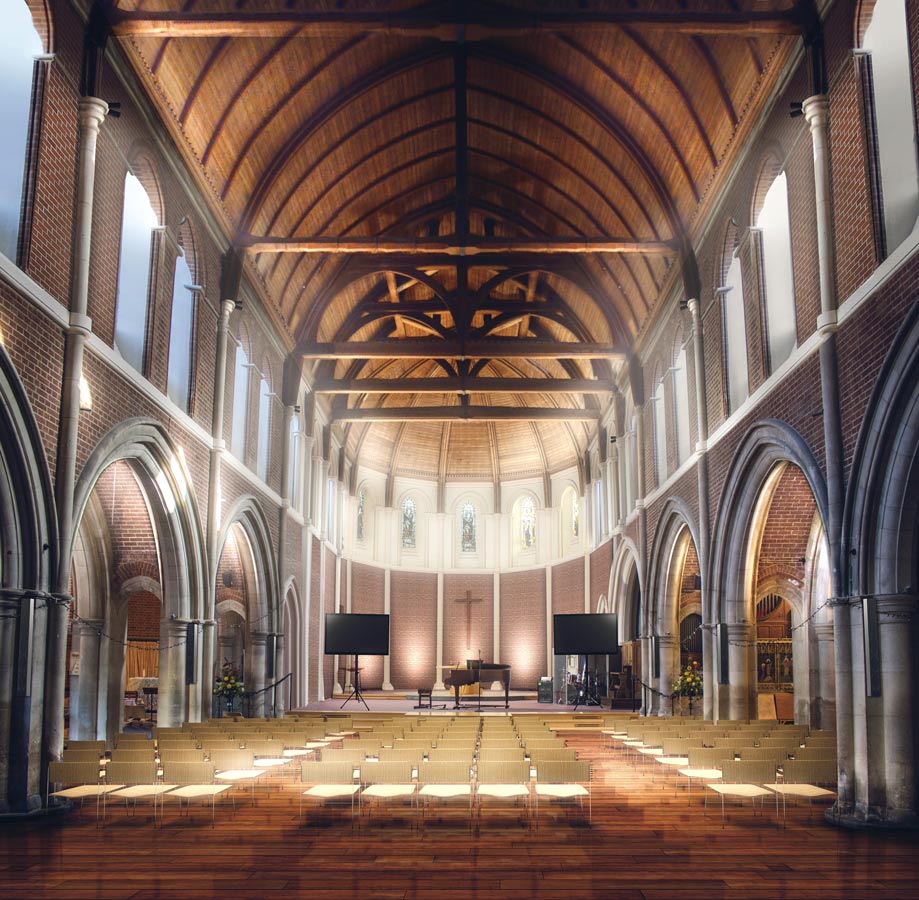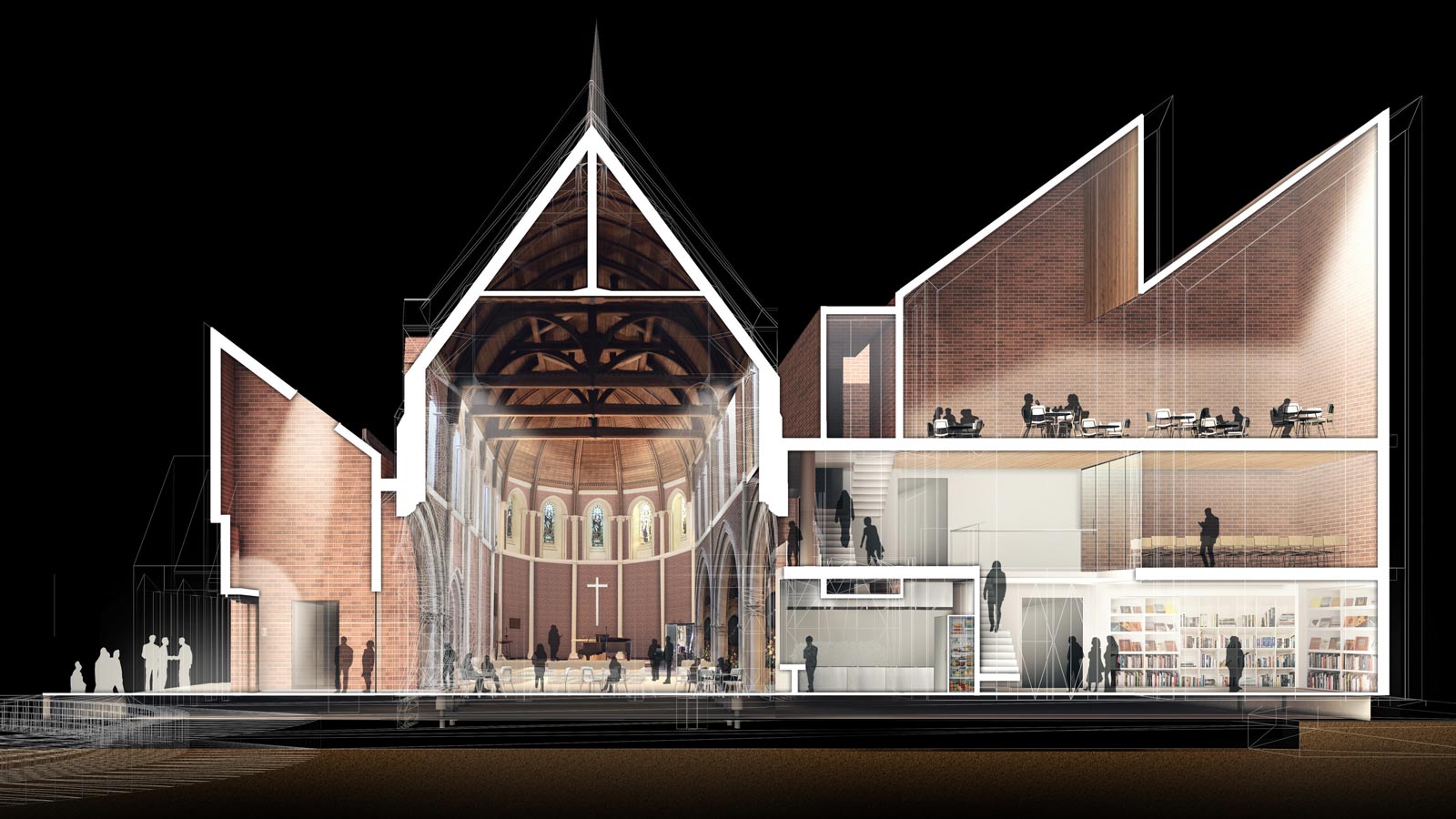 Christ Church Woking, Woking, Surrey
Location

Woking, Surrey

Use

Cultural

Client

Christ Church Woking Parochial Church Council

Size

2,200sqm 24,000sqft

Date

2018 - ongoing
Reconfiguration of a Grade II listed church complex to create a more welcoming and relevant facade in the heart of the fast-developing Woking town centre, improving civic connections and defining a series of congregational and community uses.
Won following a three-stage design competition, our reimagining of Christ Church gives this central Woking landmark increased significance in the town centre, which has evolved significantly since the church's construction in 1889.  The brief was to reconfigure and extend the current church to establish an identity and hierarchy of spaces which more clearly communicated the various activities offered at this prominent high street site, ensuring the future relevance of both its congregational community and Woking town centre.
This bold design received planning approval in February 2020 under delegated powers following support from Historic England and Woking Borough Council.
Client quote:
"We selected Fathom based on their fresh ideas and bold designs. They have understood our vision, blending modern design with the Heritage aspects of our building very well and have been able to gain the support of our stakeholders. They have grappled with the complexities of the project, bringing forward good, pragmatic solutions. They are a delight to work with."
Steve Roberts PCC secretary, Christ Church Woking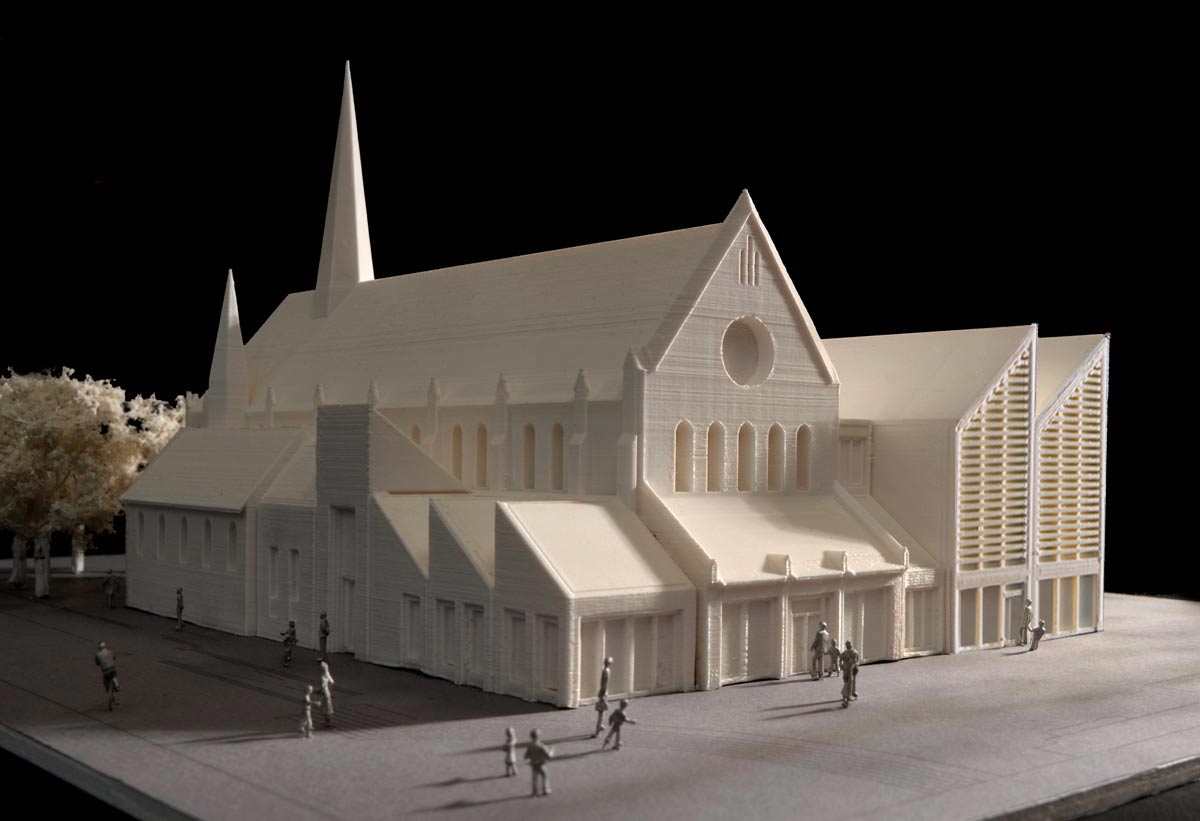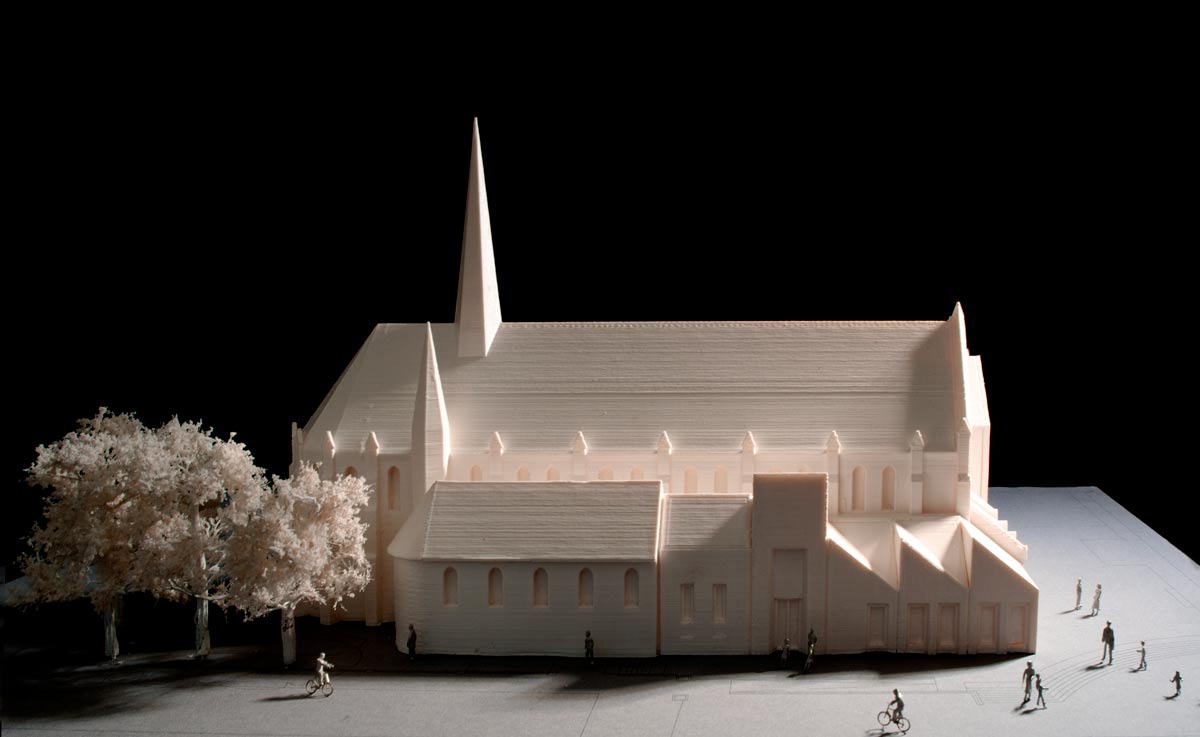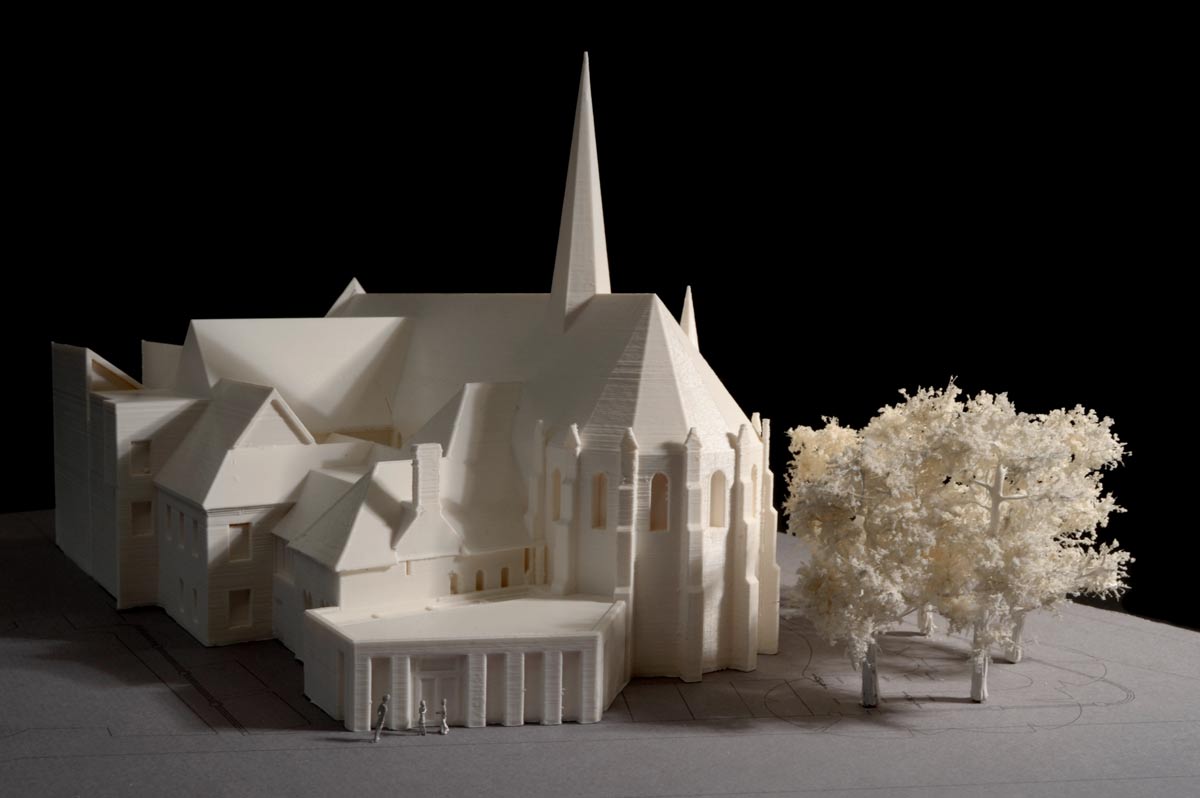 Concept/Design
The reworked building creates a strong presence on Jubilee Square and provides welcoming spaces for the range of events hosted throughout the week, from Sunday services to midweek community activities. A series of contemporary extensions establish civic connections with uses including a public café, bookshop, youth centre and meeting facilities.
Fathom's design creates distinctions between the various functions of the mission with a striking saw-tooth roof profile derived from the patterns, angles and rhythm of the existing building. Detailed terracotta cladding defines the public uses, and complements the warm red brick of the listed church.
For the church, a thorough audit of the historic building has resulted in more legible routes through the building, flexible spaces which are simpler to maintain, and a new entrance which celebrates the central timber-framed nave.
The extensions on the north and east elevations employ large areas of glazing to allow views of activities within and animate the street level. The reconfigured building addresses Jubilee Square and offers a variety of uses which allow Christ Church to retain its position at the heart of the rapidly growing town of Woking.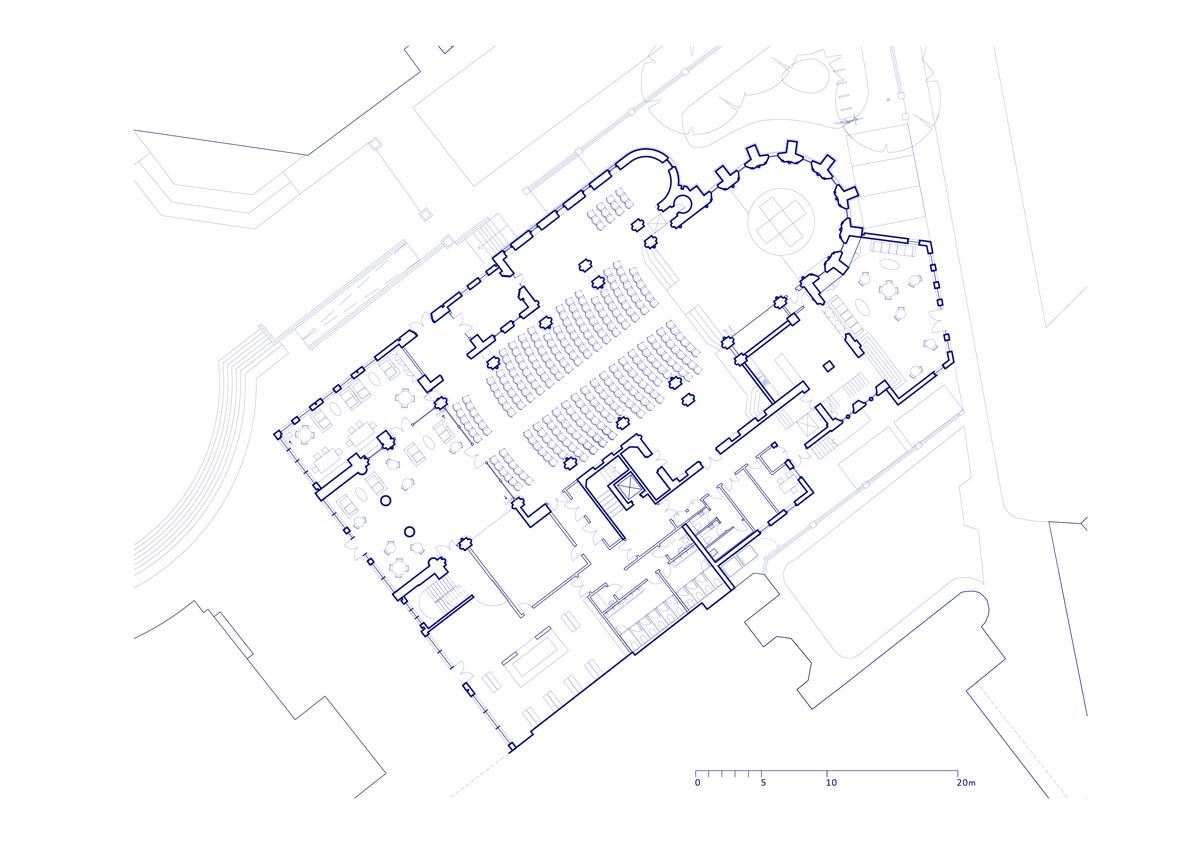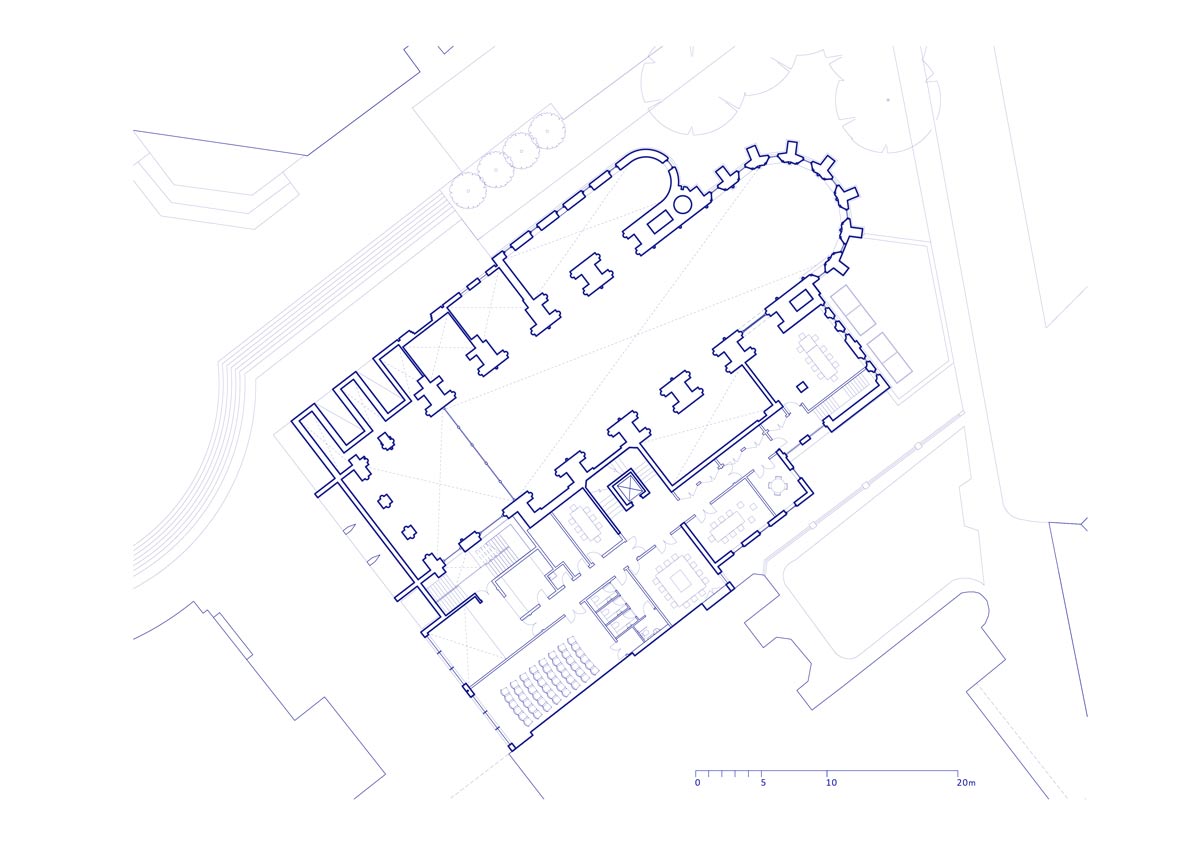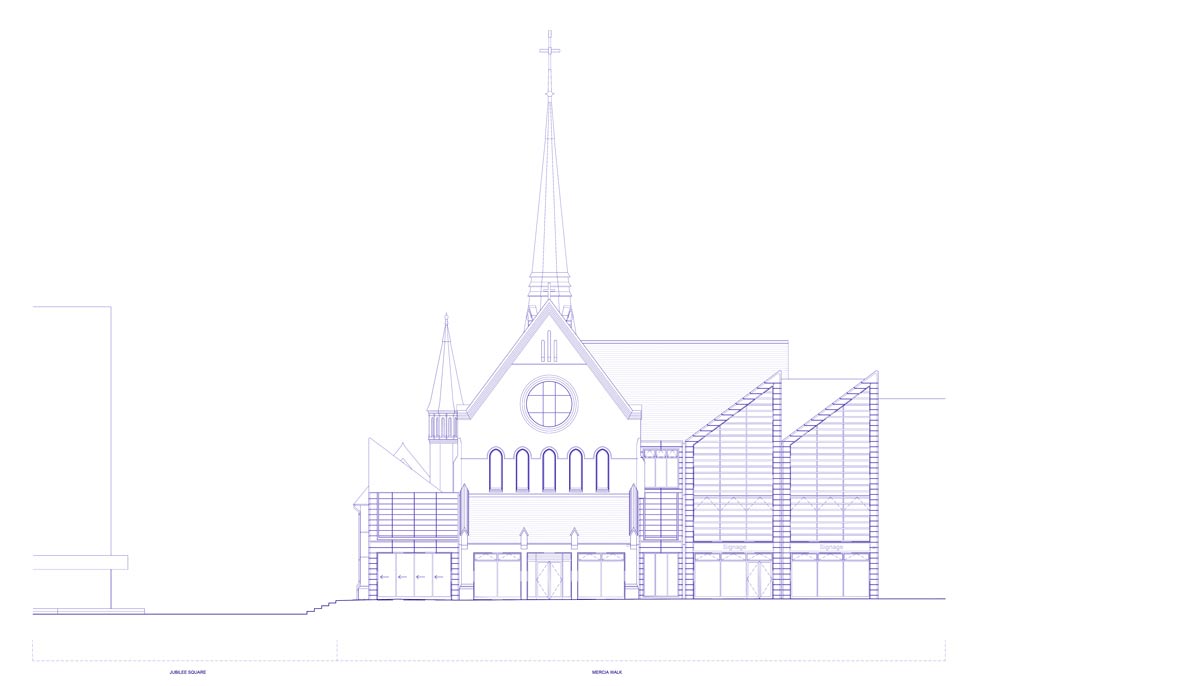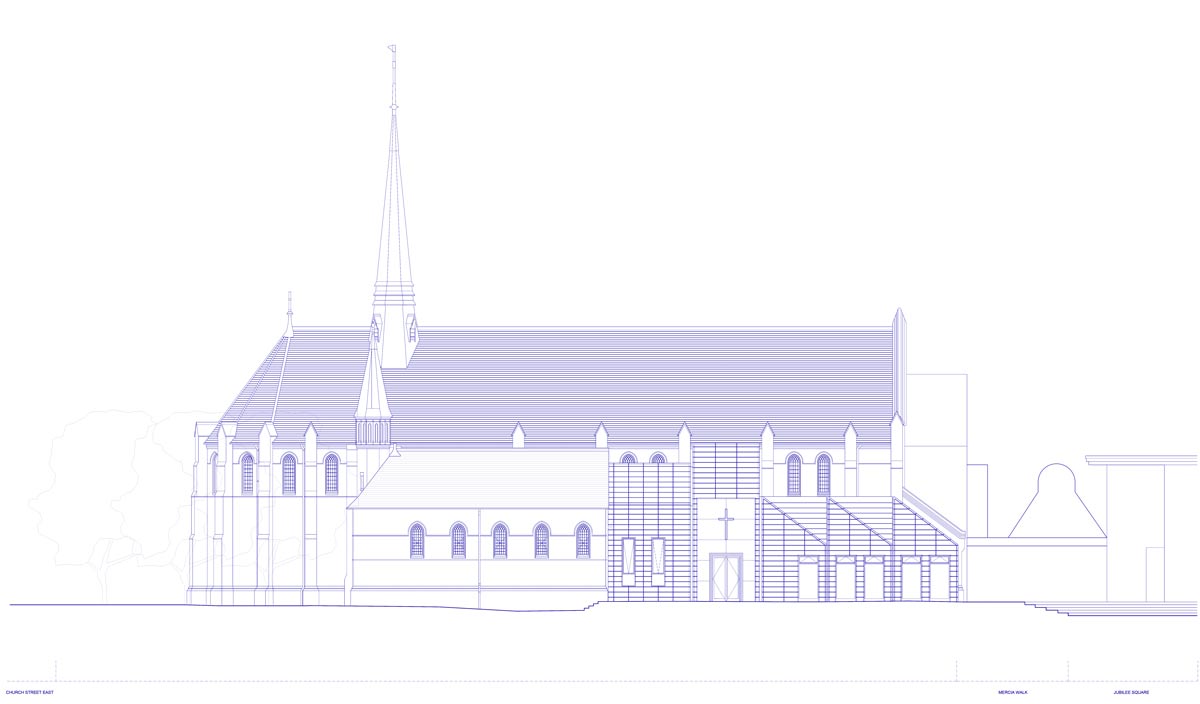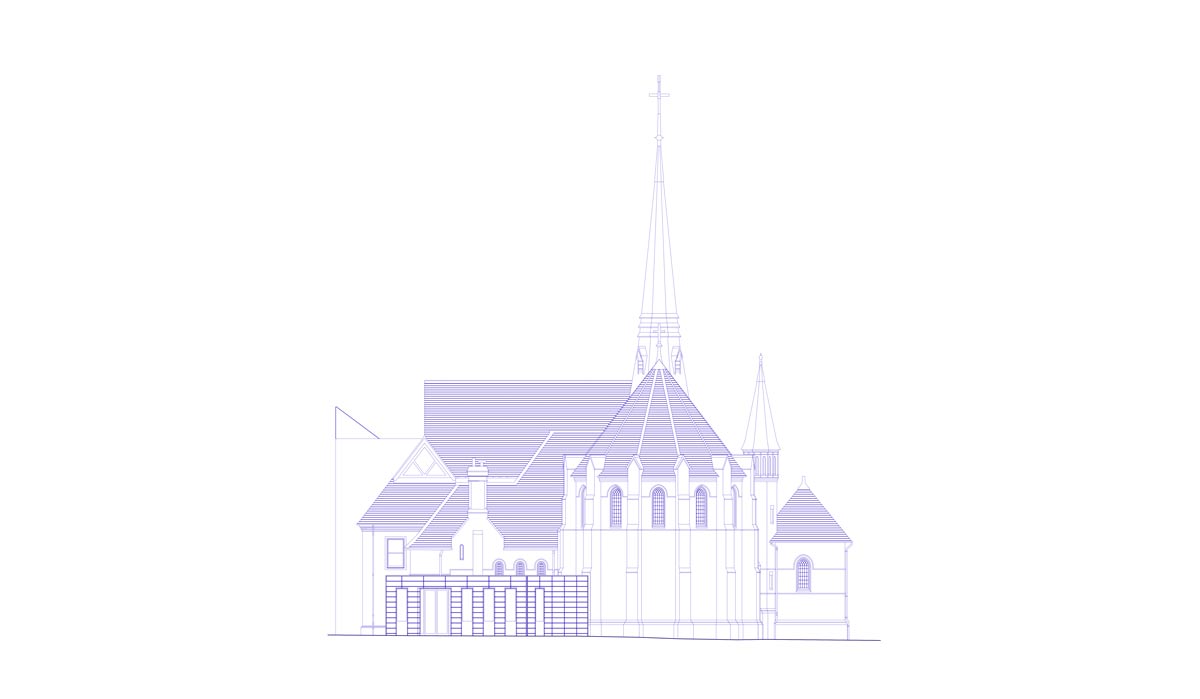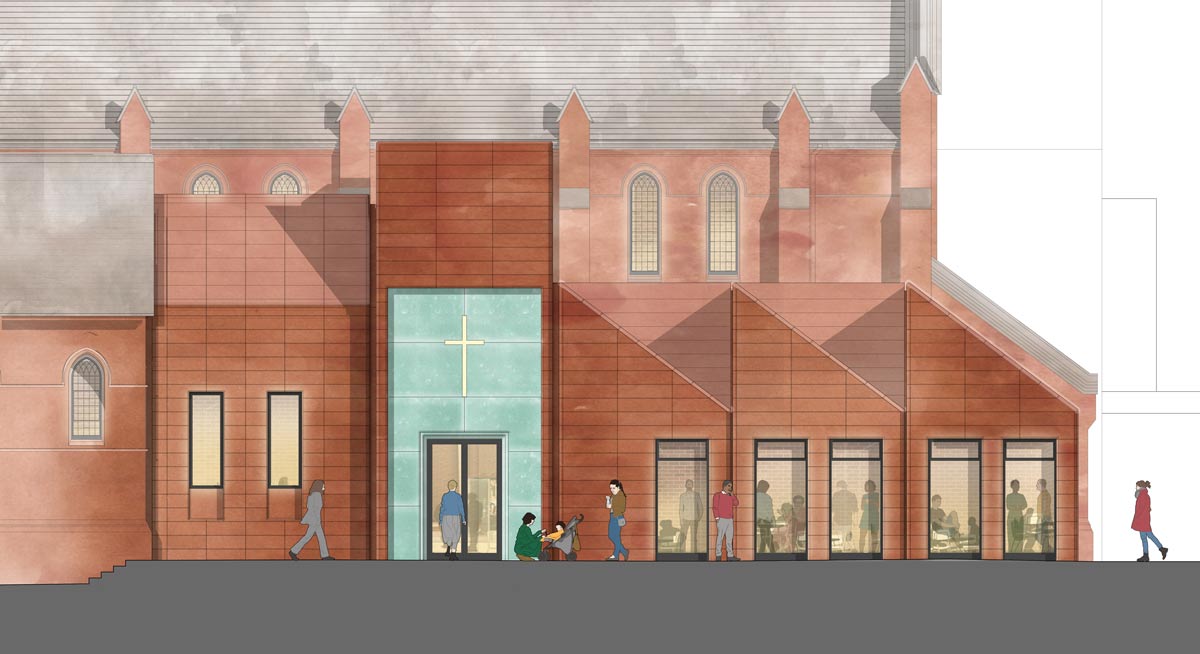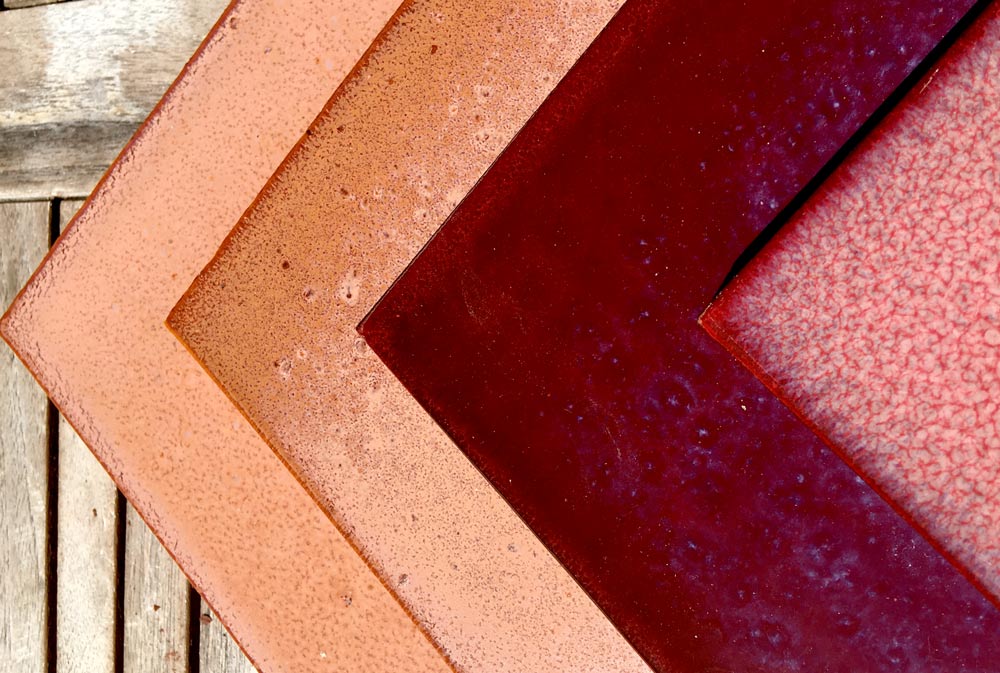 Planning

Pegasus

Structure

Fairhurst

Services

Qoda

Environmental

Qoda