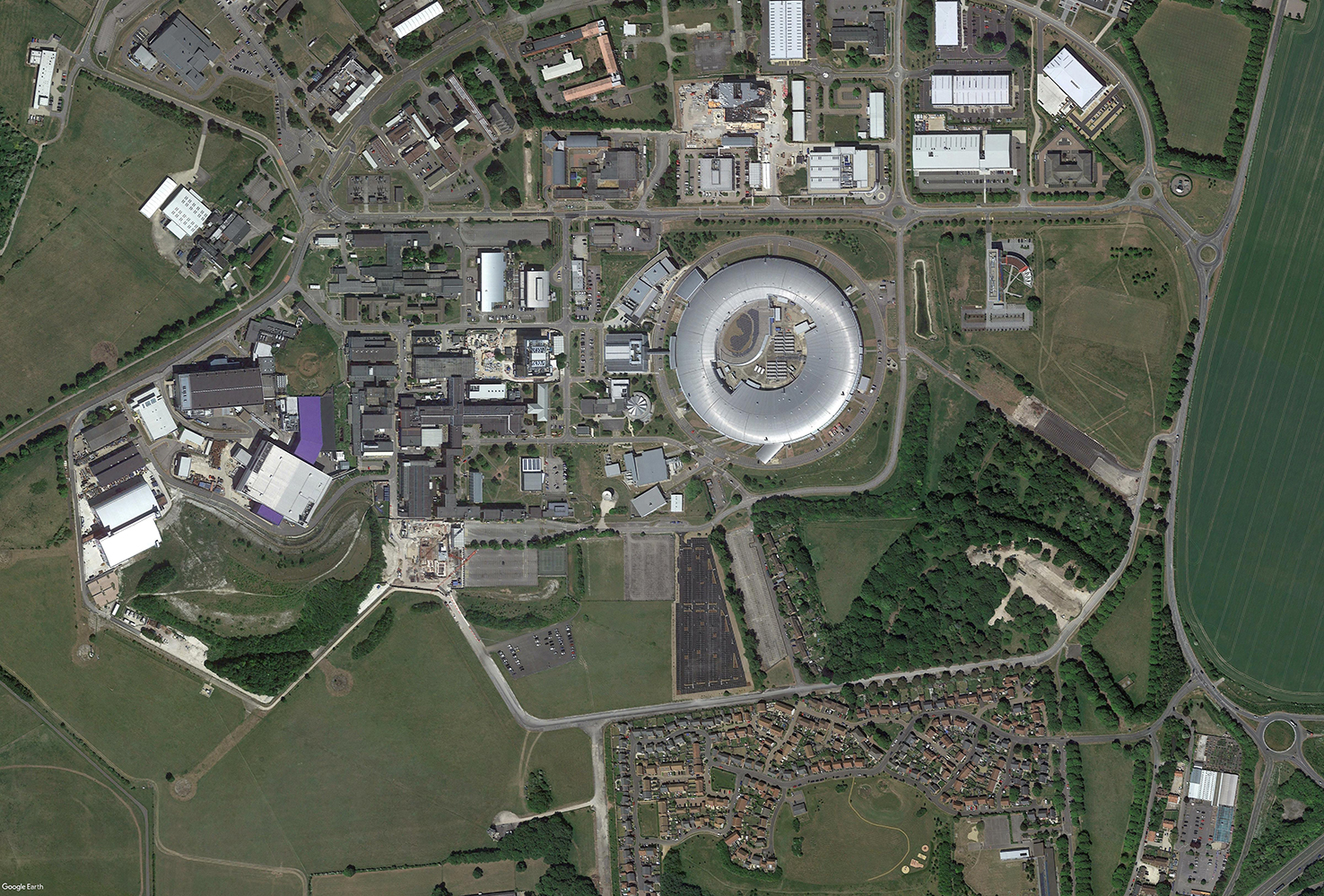 Rutherford Appleton Laboratory, Harwell, Oxfordshire
Location

Harwell, Oxfordshire

Use

Science Research Facility

Client

Science & Technology Facilities Council

Date

December 2021 - ongoing
Rutherford Appleton Laboratory (RAL) forms the scientific heart of the growing Harwell Campus in Oxfordshire. A nationally significant asset for the UK knowledge economy, RAL pioneers research in particle physics, scientific computing, laser development and space exploration.
The Science and Technology Facilities Council (STFC) – part of UK Research and Innovation – commissioned Fathom Architects and David Lock Associates to prepare a comprehensive Development Plan for RAL in 2021. Providing comprehensive guidance for future estates development and infrastructure over the coming decades, the plan aims to improve the quality of place and prepare the site for a more sustainable future.
Alongside collaborative masterplan and sequencing work, Fathom led on locating future development sites, creating individual plot passports and establishing detailed design guides – including orientation, service zones and creating identity for front and back of house areas – based on our specialist knowledge in scientific research and knowledge campuses.
Completed in spring 2022, the Development Plan successfully combines the technical requirements of a complex operational site with placemaking, urban design guidance and architecture to create an improved environment for the thousands of researchers who work there every day.
The guidance establishes robust foundations for the expansion and intensification of RAL, enabling cutting-edge science and research to continue on site for the long-term.
The Development Plan is instrumental in underpinning STFC's current and future work and supporting business cases for funding to ensure the UK remains at the forefront of global scientific research.
Following the work at Harwell, Fathom and David Lock Associates have been commissioned by STFC to prepare a Development Plan for a second world-leading scientific research centre – the Daresbury Laboratory in Cheshire's Sci-Tech Daresbury campus.
Client

Science & Technology Facilities Council

Masterplanner

David Lock Associates