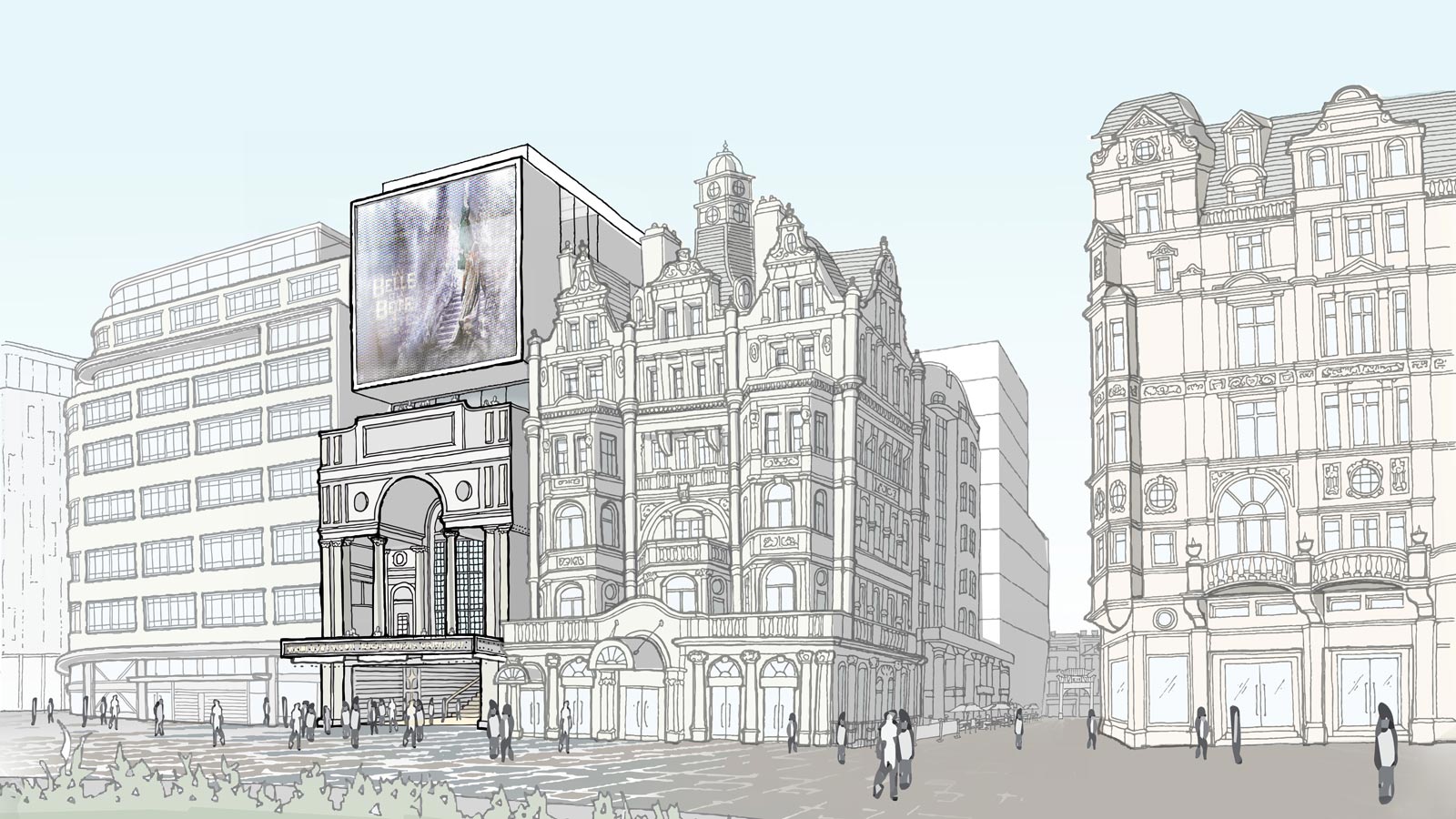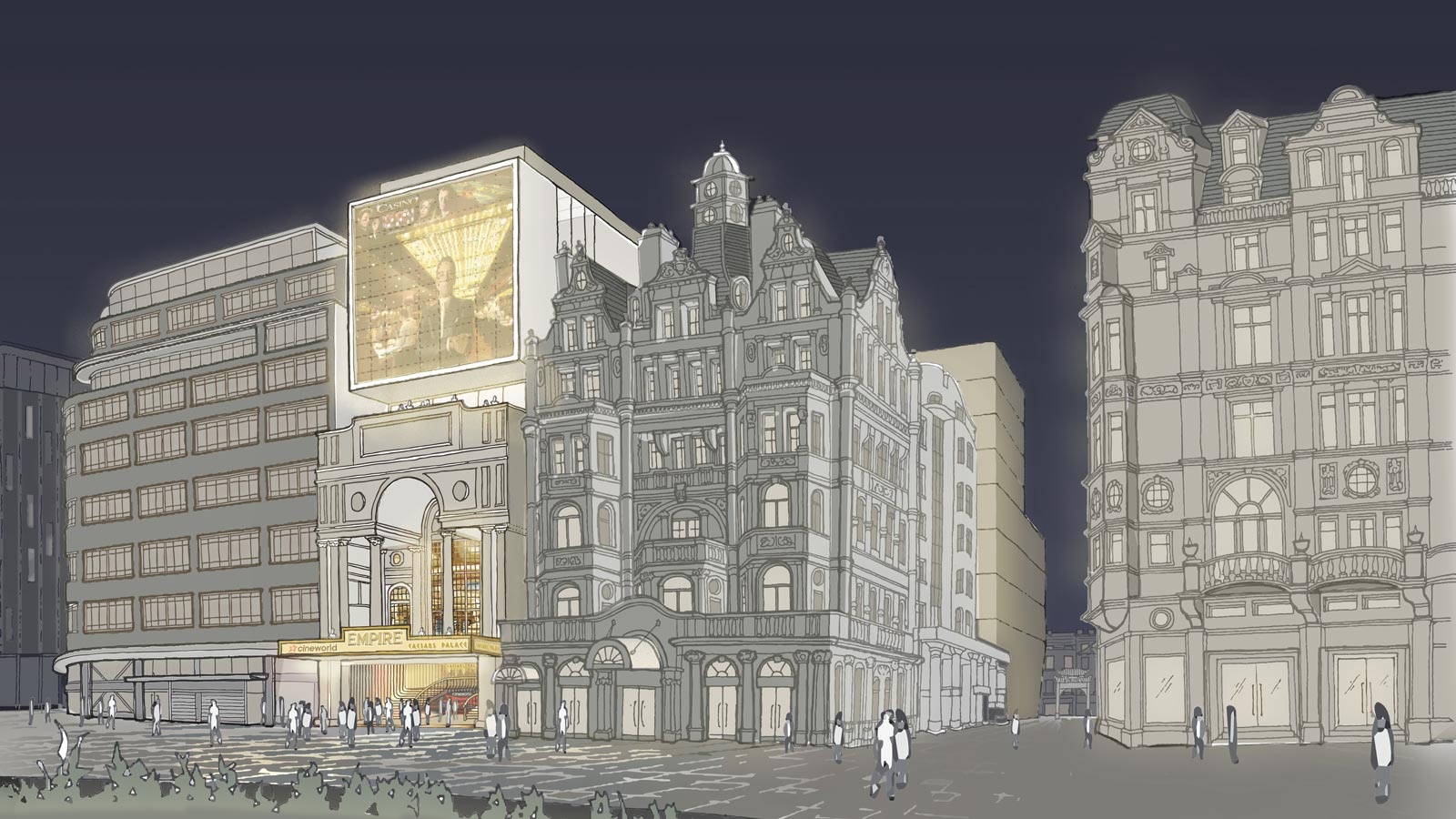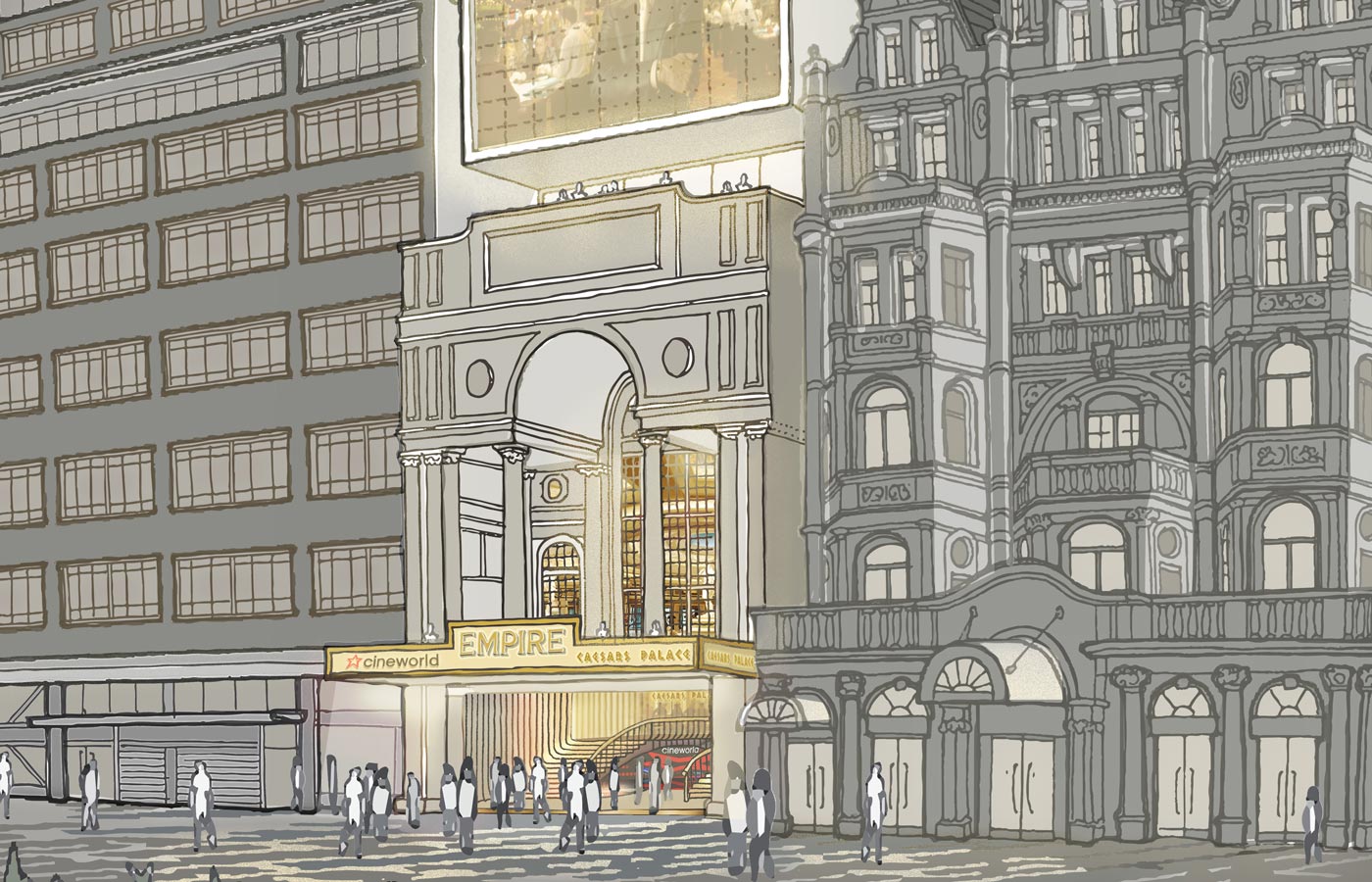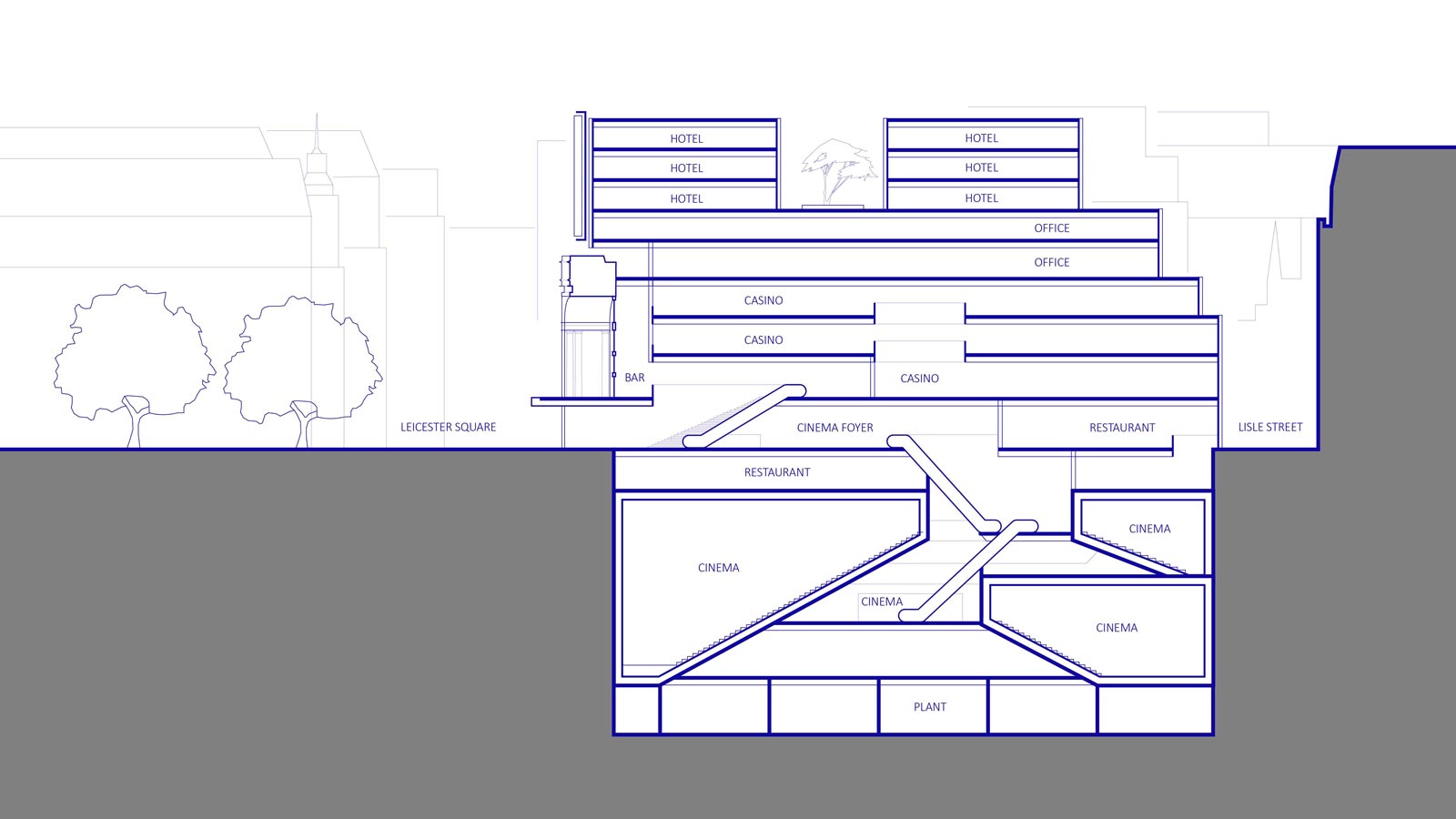 The Empire, Leicester Square, Westminster
Location

Westminster

Use

Leisure, Hotel, Office, Restaurant

Client

London & Regional

Size

19,000sqm 200,000sqft

Date

2017
This project involves the redevelopment of one of the UK's oldest and most respected cinemas, The Empire in Leicester Square, to deliver a substantial international entertainment venue relevant to its prominent and highly sensitive location.
A complex mix of uses include world class cinema, casino, hotel, office and dining within a 60m tall volume – half of which is below ground – designed to conceal its substantial massing whilst creating maximum impact at street level with only 15m of frontage.  Our approach carefully responds to the immediate heritage context, which includes boundaries with eleven listed buildings.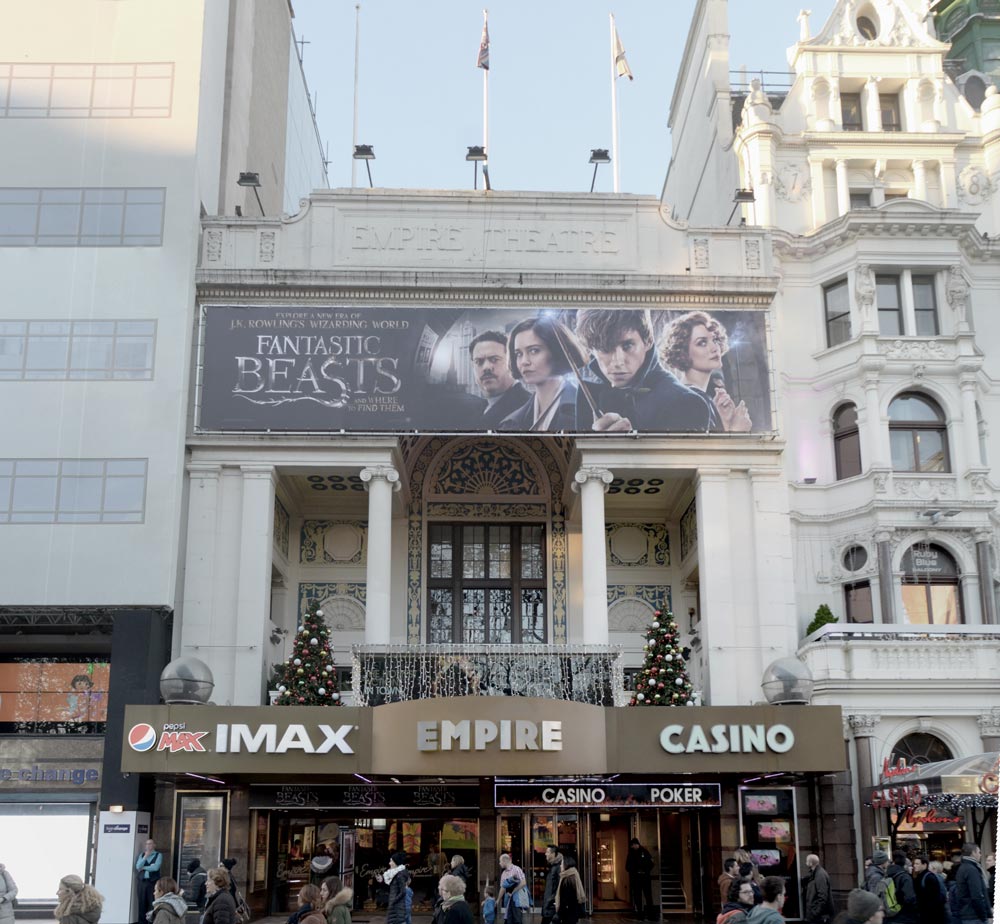 Façade design
Following research at the British Film Institute Archives and the British Library into the site's existing narrow four storey classical façade, it was revealed to be a facsimile of a cinema in Cincinnati which had originally featured a prominent advertising billboard above.
The narrow frontage addressing Leicester Square acts as the 'face' of the building, communicating the various uses internally.  Our approach was to retain a stripped-down version of the classical facade, adding a 225 sqm permeable LED screen above as a separate cantilevered volume, referencing historic cinema advertising billboards found during our research.  The screen shields views into the hotel rooms behind, but offers clear views out for the occupants.
A series of secondary facades on the remaining sides of the urban block are expressed more simply to knit into the sensitive context, and conceal the massing of the development behind.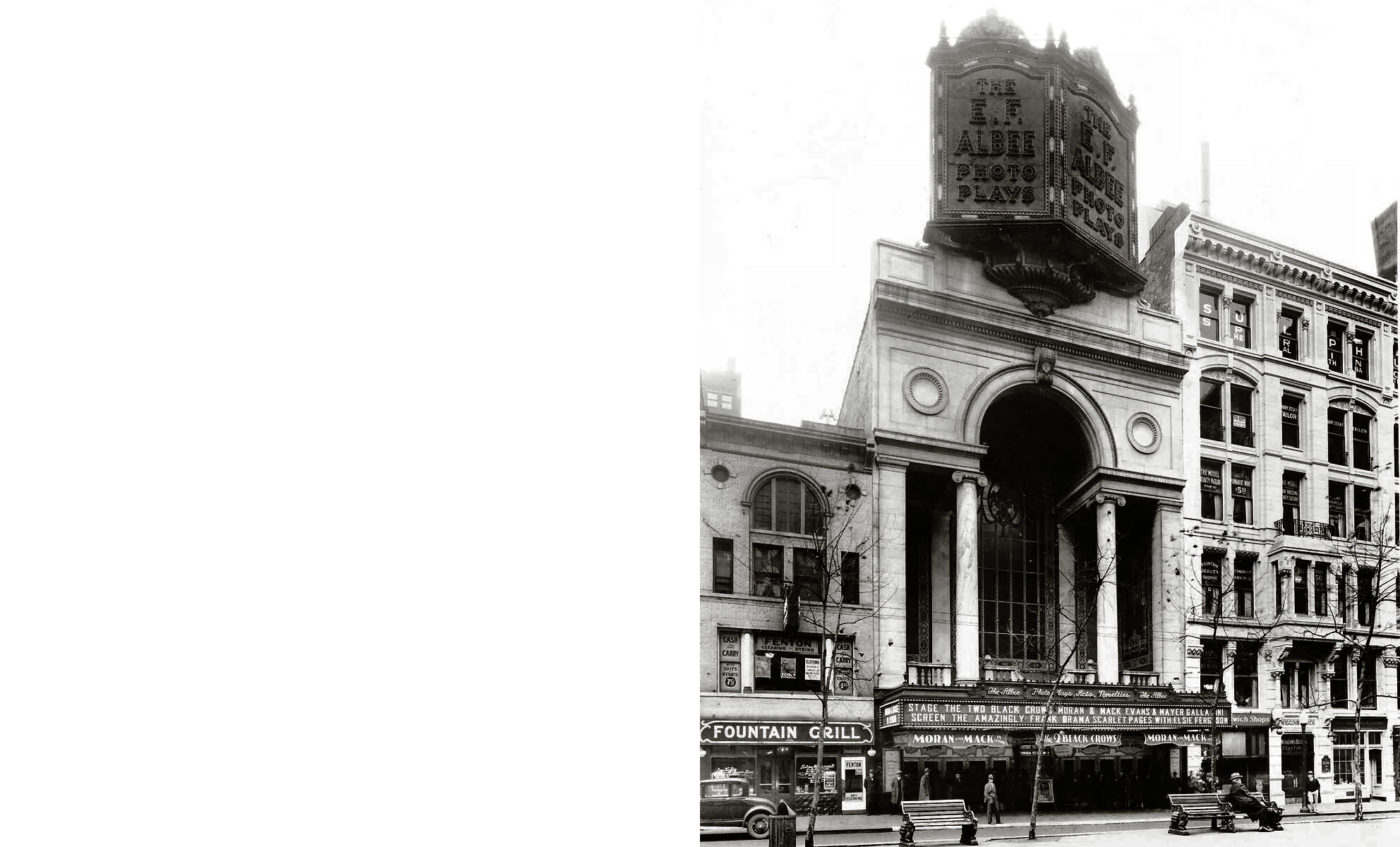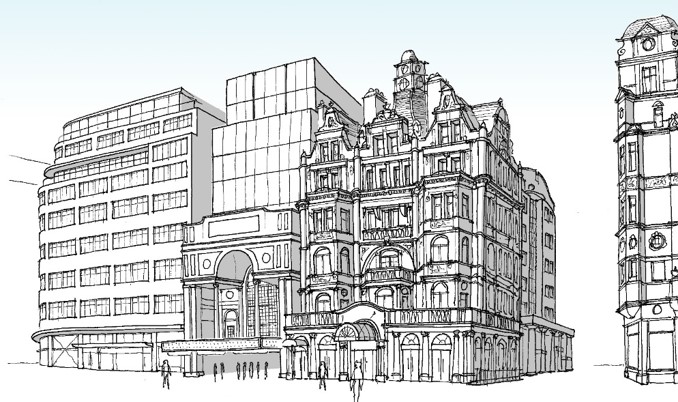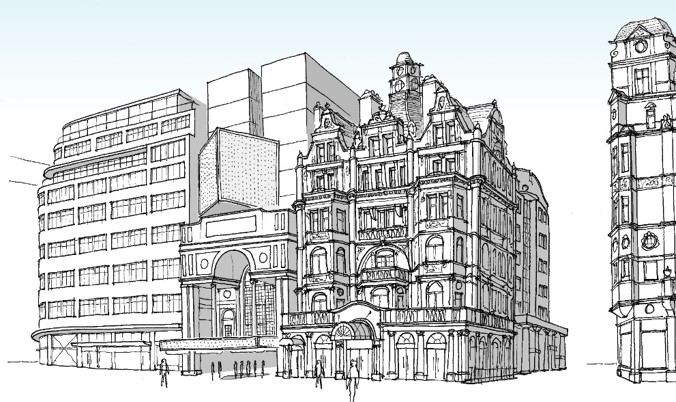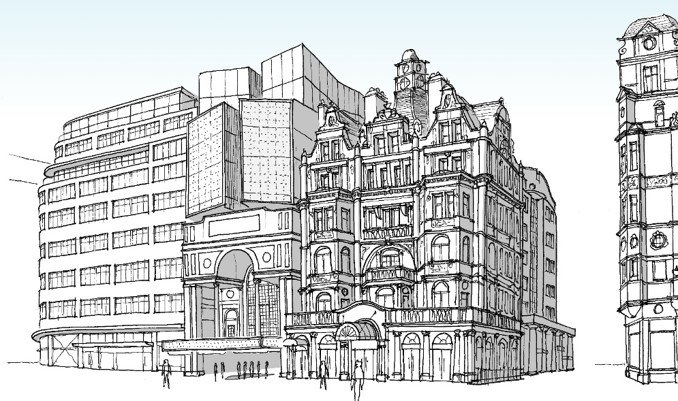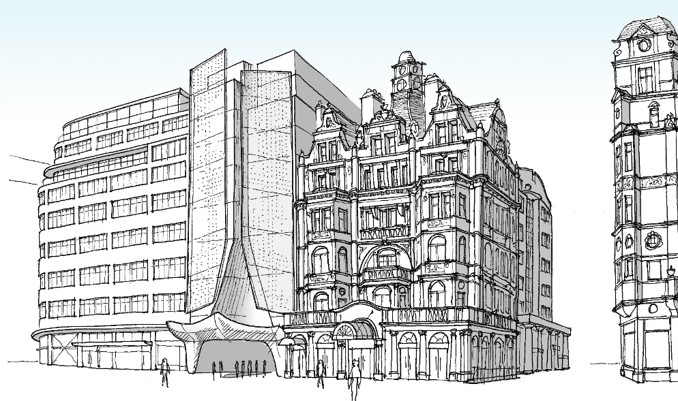 Internal Arrangement
In close collaboration with leisure specialists Leonard Design Architects, we devised a strategy for the internal layouts which created usable spaces over 60 metres above and below ground.
Following detailed assessments of how each user group would navigate the space, we created a dramatic entrance spanning the full width of the façade, leading to a central volume expressed as a sinuous canyon permeating from top to bottom.  Various functions emanate from this central space –  hotel rooms, offices, the casino and dining spaces above ground, with cinema screens and plant occupying the lower levels.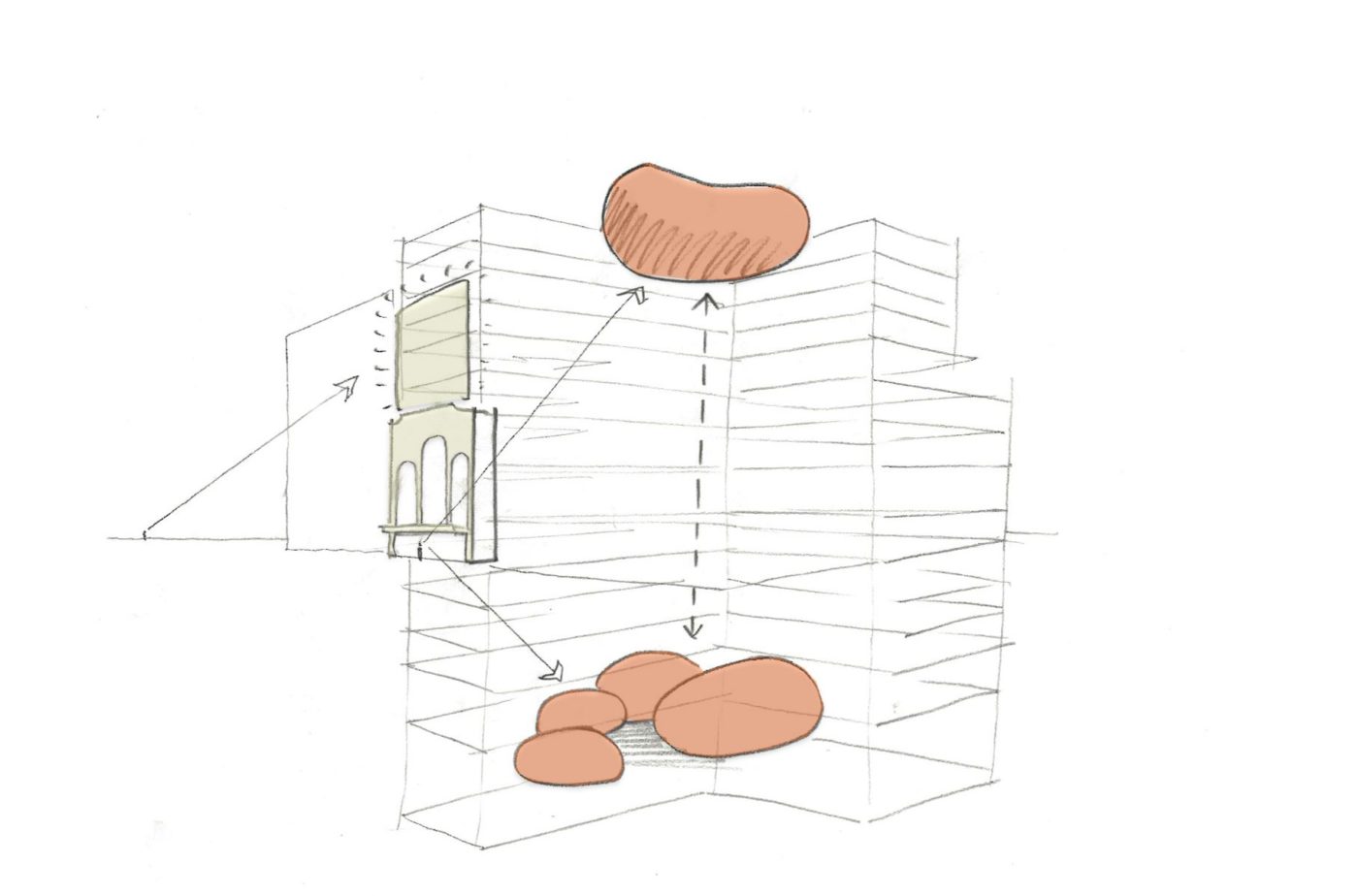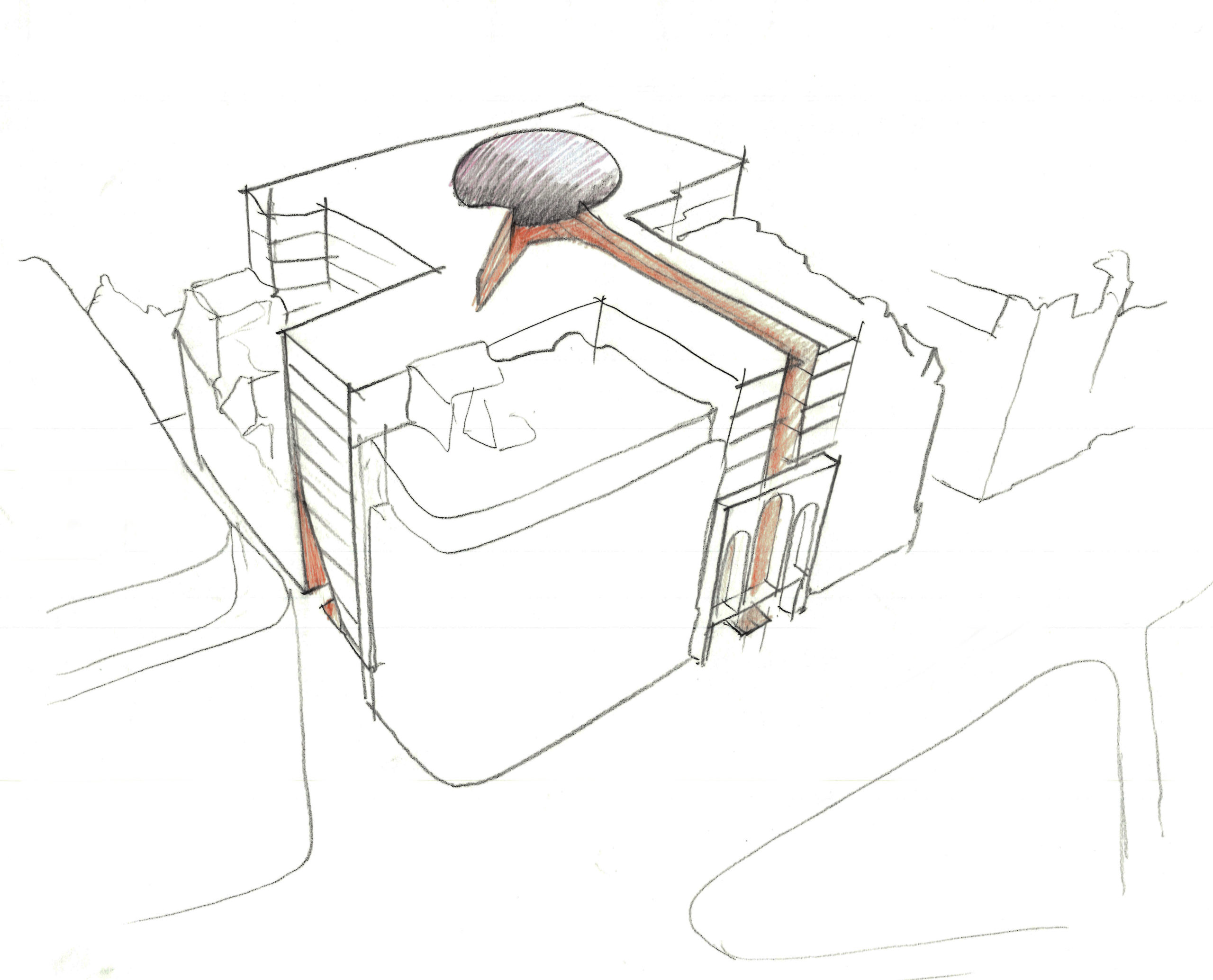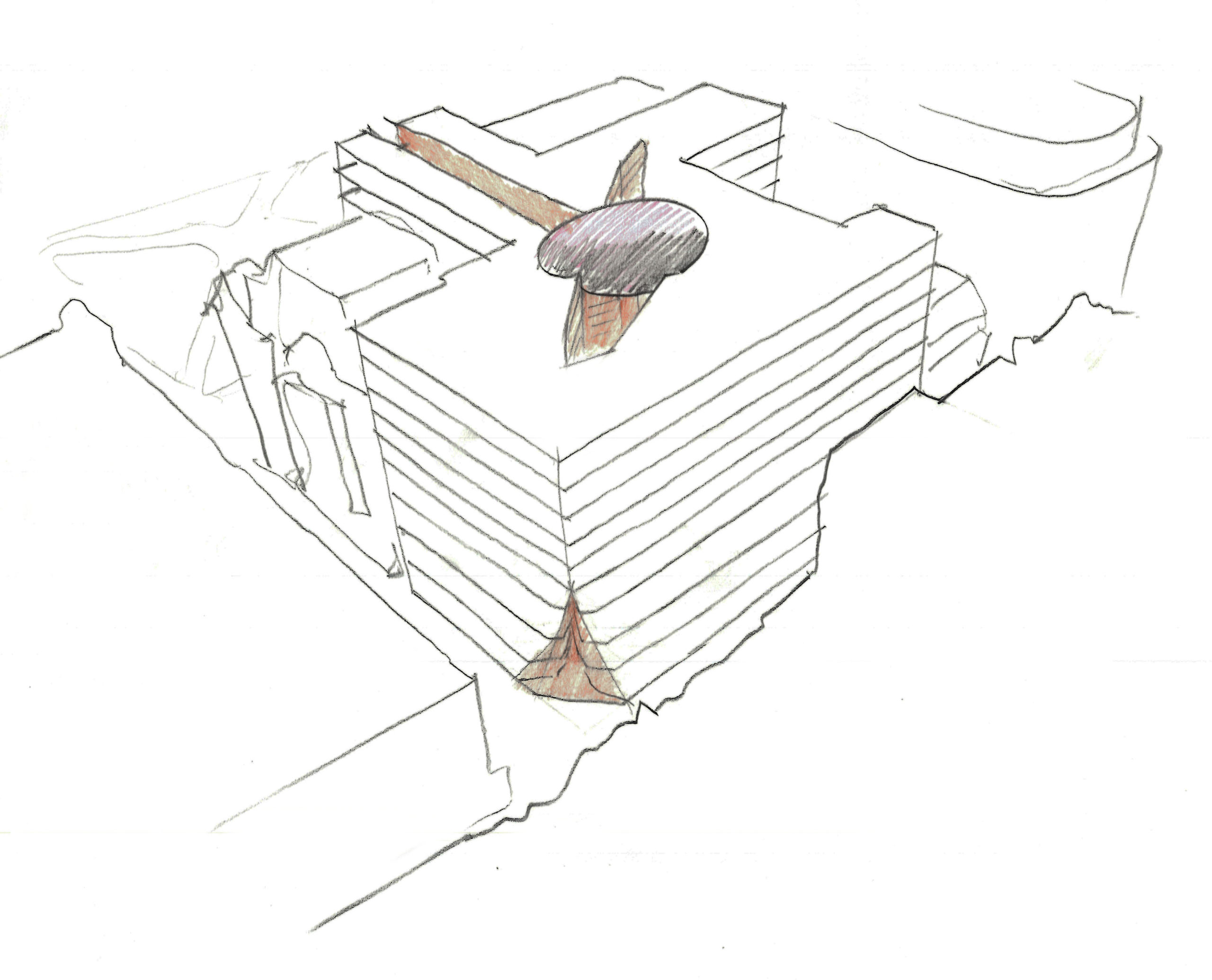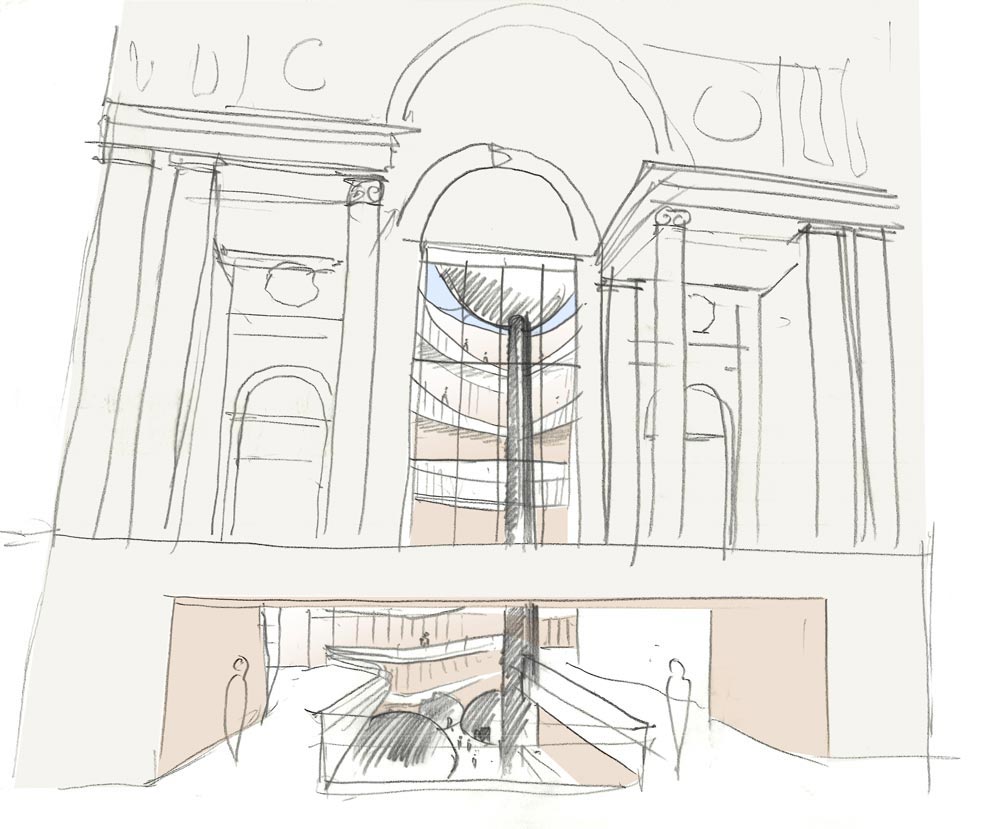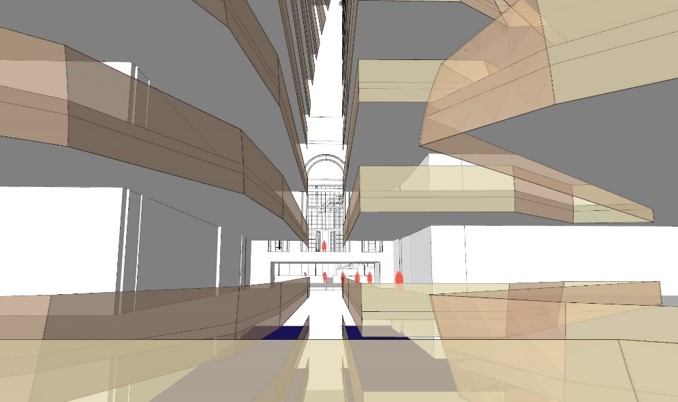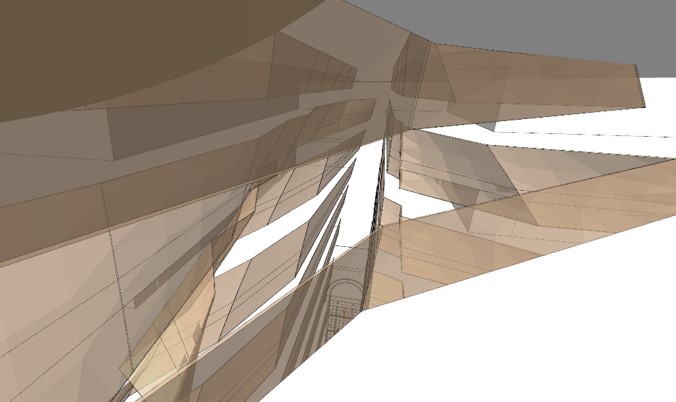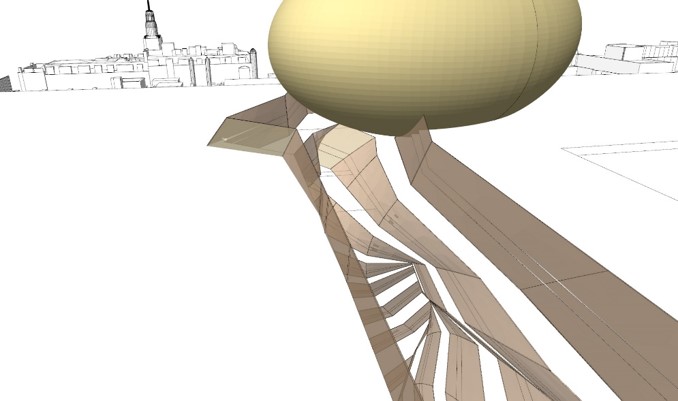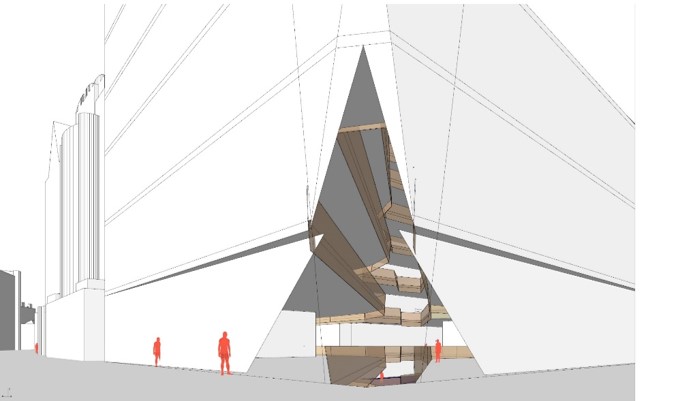 Collaborator

Leonard Design Architects

Historic buildings

Donald Insall Associates

Planning

DP9

Structure

Expedition