25.11.21
Property Week: Shopping Centre Challenge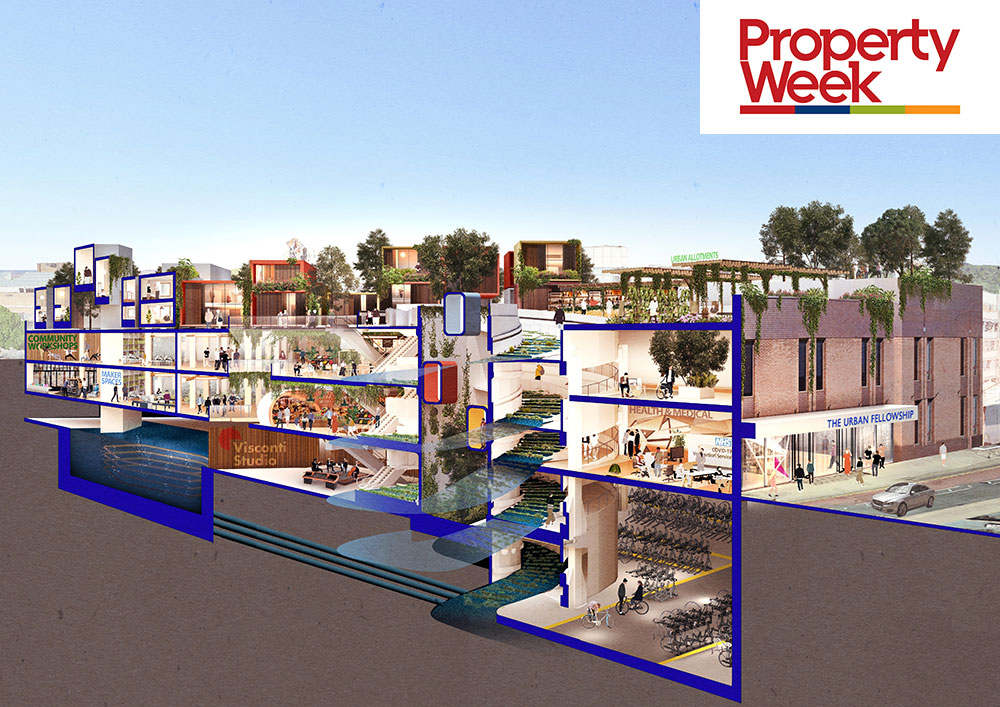 Fathom were invited to submit a proposal for Property Week's Centre Forward Design Challenge, where architects were asked to reimagine a tired 1970s shopping centre with a view to reinvigorating the UK town location.
Our idea for The Urban Fellowship translates the design principles of shopping centres – repeated grid layout, large floorplates, vertical/horizontal circulation, high loading capacity and DDA compliancy – to create a sustainable and inclusive community campus supporting shared activities across generations.
The proposal prioritises wellbeing, local food production, shared activities, skills sharing and long-term relationships with communities and institutions.