16.12.21
Team Day Out: St Catherine's College, Oxford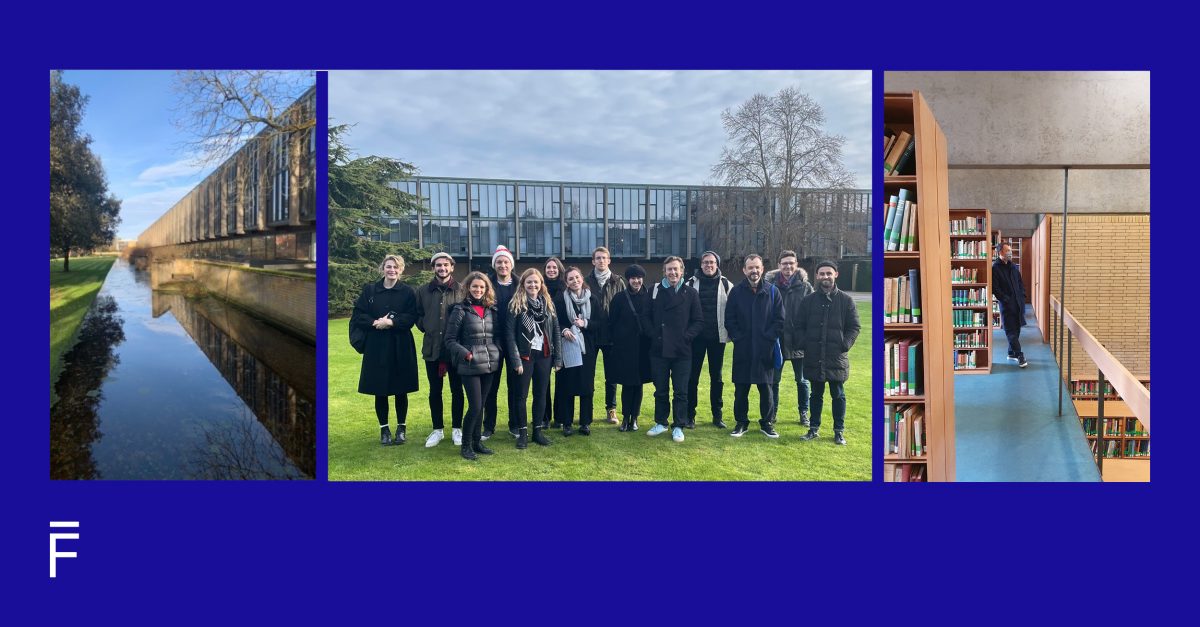 The team had a brilliant end of year trip to Oxford last week, where we were lucky enough to have a nose around Arne Jacobsen's inspiring Grade I listed St Catherine's College and gardens.
We also visited our recently completed laboratory extension for The Kennedy Institute at University of Oxford, before heading off for lunch and drinks by the river.
Thanks to Jo and Adam for arranging a fantastic day!