7.7.22
Tour of The Garden of Privatised Delights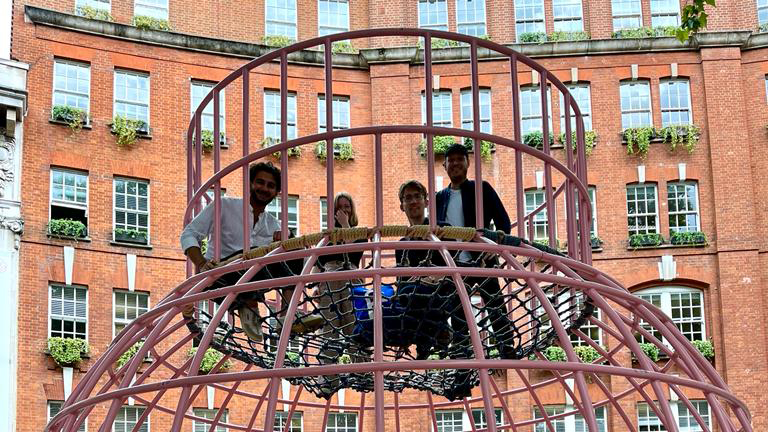 We had a fantastic tour of The Garden of Privatised Delights at The Building Centre, thanks to Manijeh Verghese who generously gave her time to share insights in co-curating the UK Pavilion for the Venice Biennale with Madeleine Kessler.
The installation addresses how perceived public spaces – such as high streets and playgrounds are under threat from increasing privatisation, and asks important questions about ownership and access.
Of course we had to take the obligatory team photo on the climbing frame before heading to the pub for a few drinks!