20.3.20
Working through these difficult times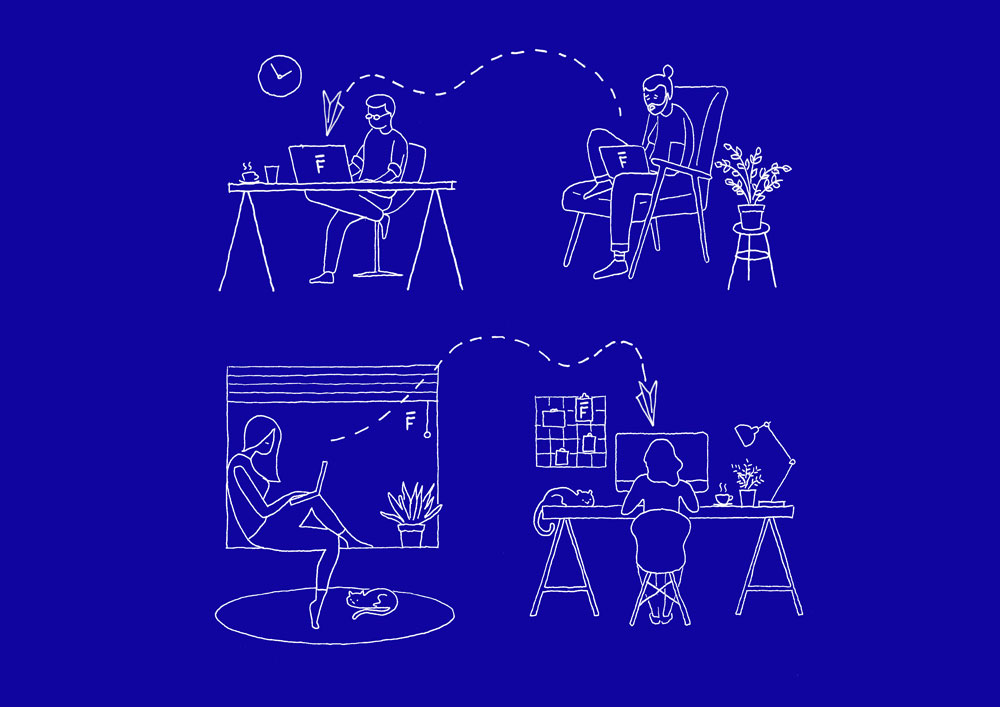 Dear Friends
First, we'd like to extend our best wishes to everyone through these difficult times.
As a practice founded by three working parents, we are fortunate to already have well established systems in place for remote working and the studio have all been doing so successfully since last week. We are still currently undertaking site visits for new projects and those in construction, whilst keeping face to face interaction to a minimum via virtual DTMs and planning meetings.
Our technology is 100% cloud based – no servers, no desk-based machines. We always believed this would be the future of work – sadly we didn't see it arriving quite this way. Fathom is a network of creative experts. Our collaborators are geographically dispersed and well-practiced in our working methodologies. In particular we have established relationships with drawing production teams outside of Europe.
For now, we're focusing on work, our families and looking out for our wider communities. Stay safe and be there for one another.
The Fathom Team