The Pod, White City Place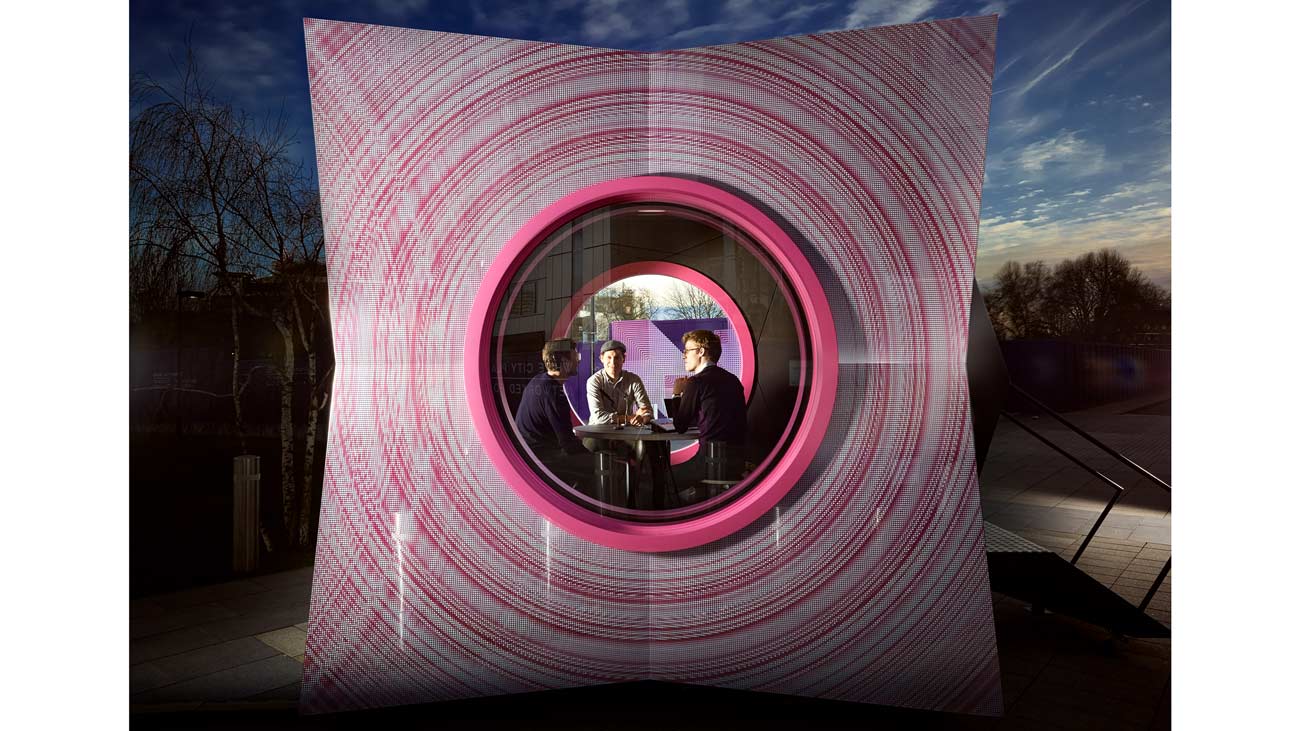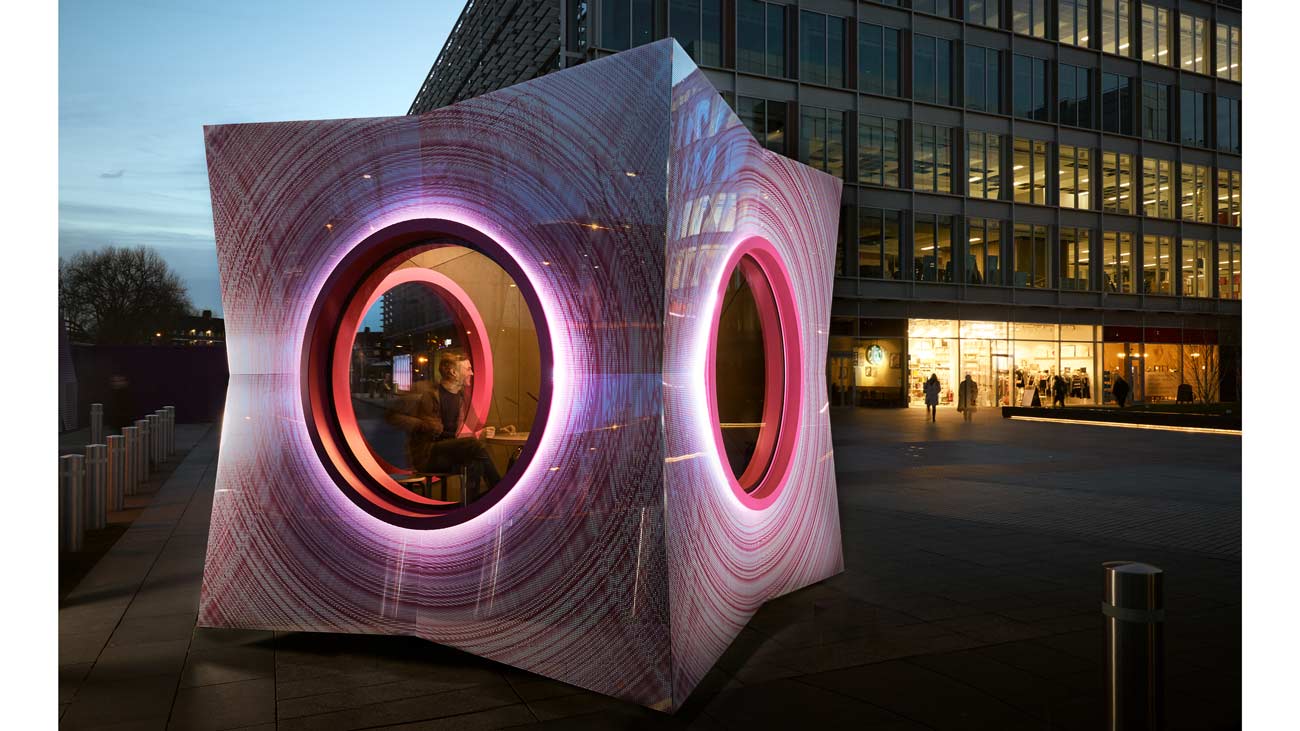 We are delighted to present our first built project, a mobile podcast studio for White City Place – the emerging creative business district in west London, formerly home to the BBC – launched in February 2017.  It's already getting a great response from the design community – Wallpaper and Design Week.
Location

White City Place

Use

Pavillion

Client

Stanhope, Mitsui Fudosan, Aimco

Size

12 sqm

Scripting developers

Format

Construction

Box Deluxe

M&E consultant

Sweco UK

Acoustic consultant

Charcoal Blue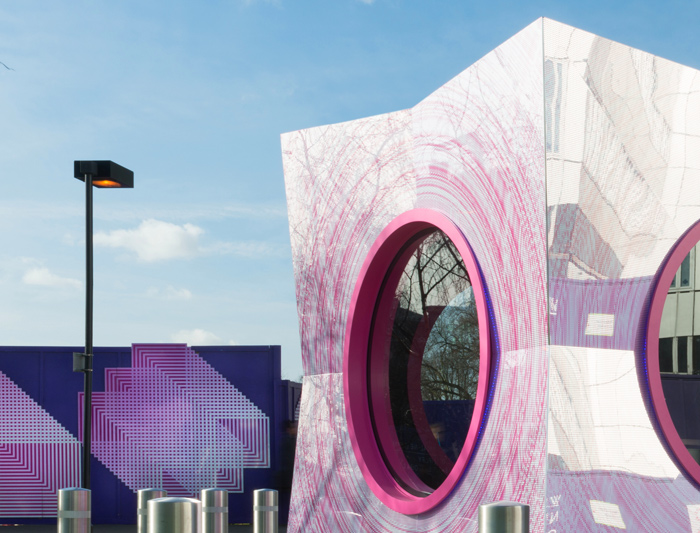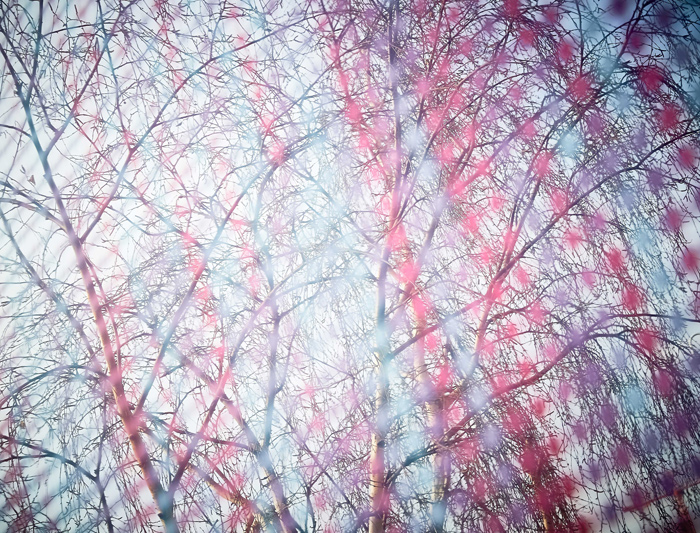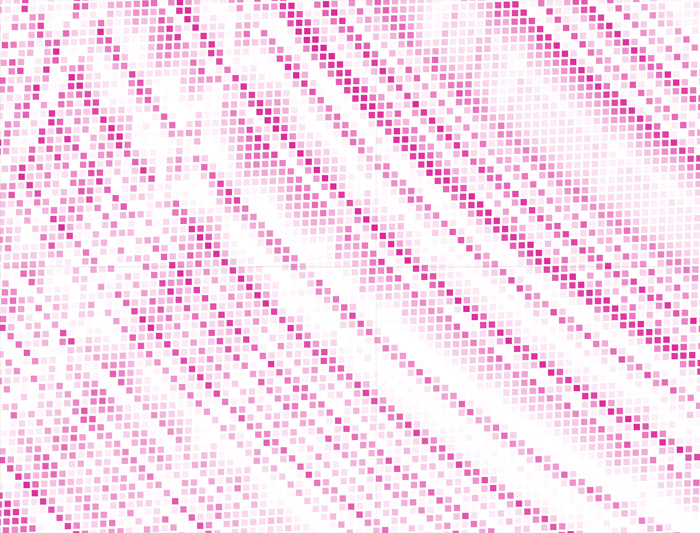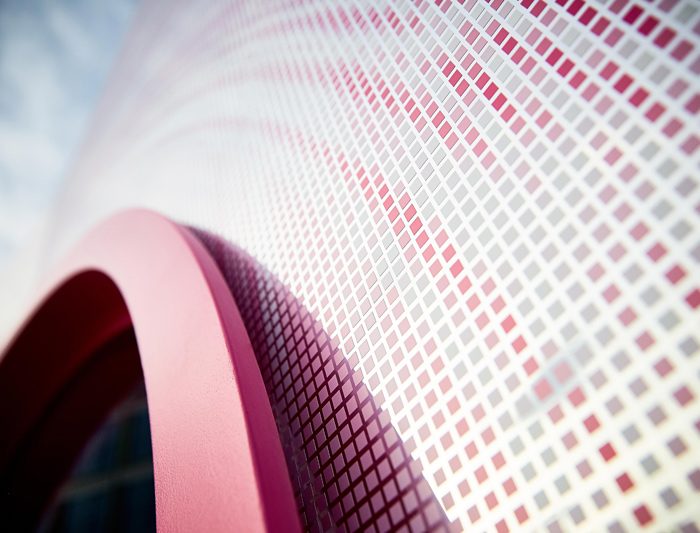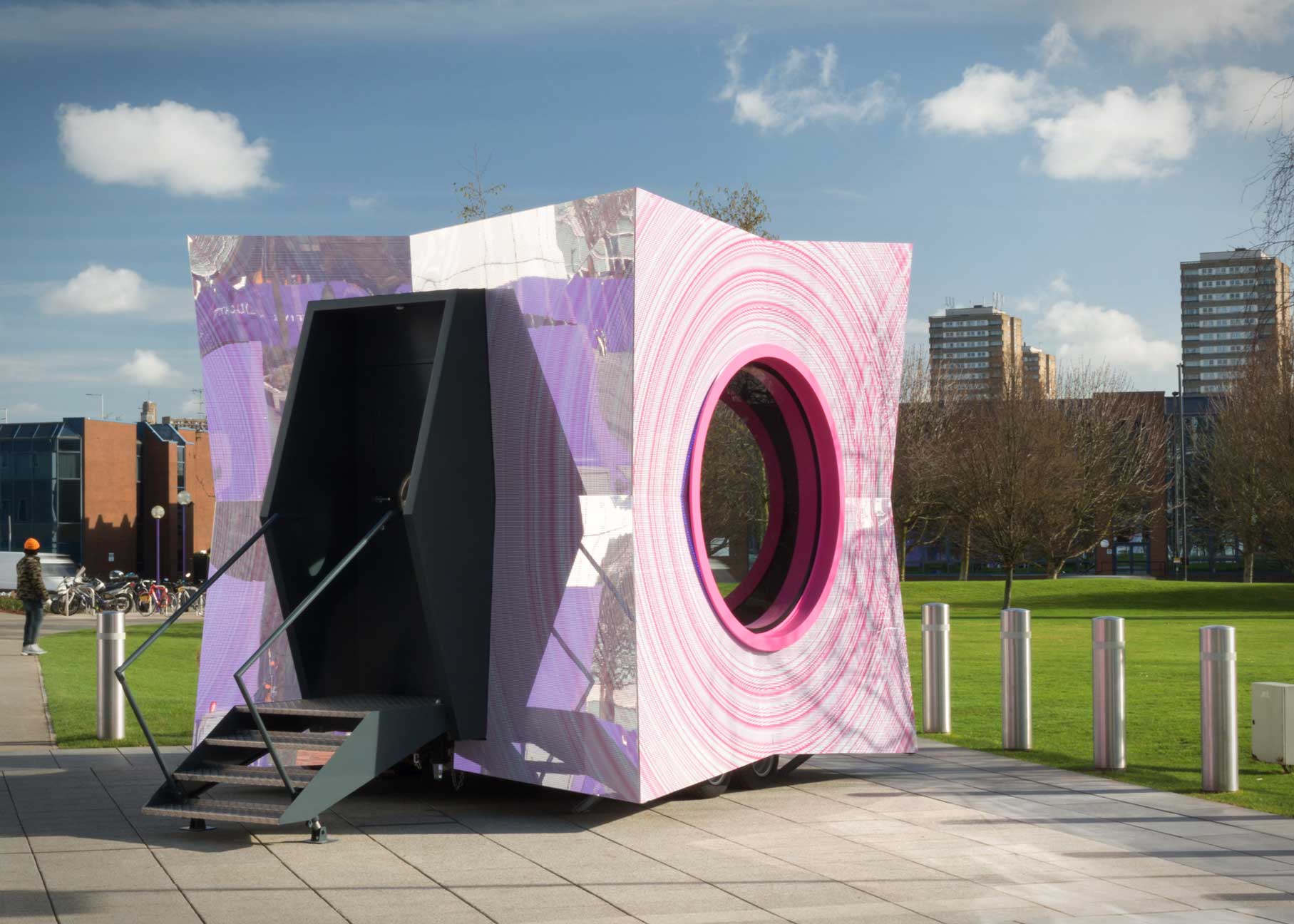 Concept/Design Sketches
Our concept drew on loudspeakers and the movement of sound to create a disrupted cube with audio waves emanating from its centre. The 3.4m x 3.4m Pod seats six people and provides a fully functional studio, with circular windows allowing visual connections between the broadcasters and passers-by. A bold patterned façade was generated from the first spoken words transmitted by radio: "One, two, three, four. Is it snowing where you are Mr Thiessen?" A bespoke digital script was developed to translate the recording into 350,000 printed pixels using a colour palette drawn from dn&co's branding for White City Place.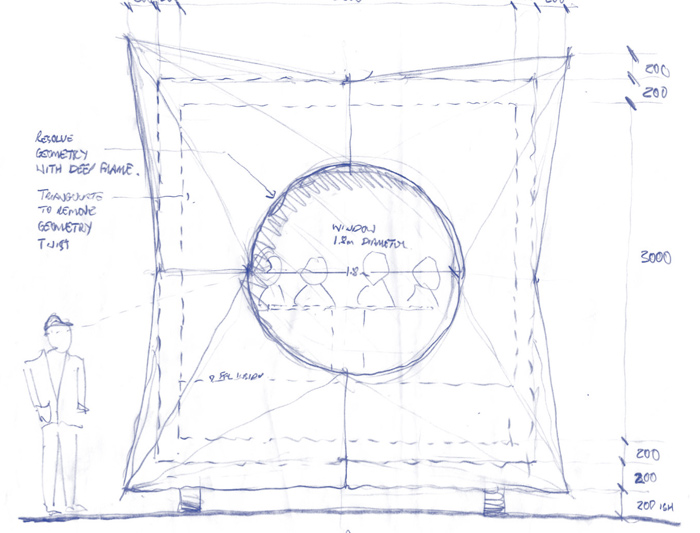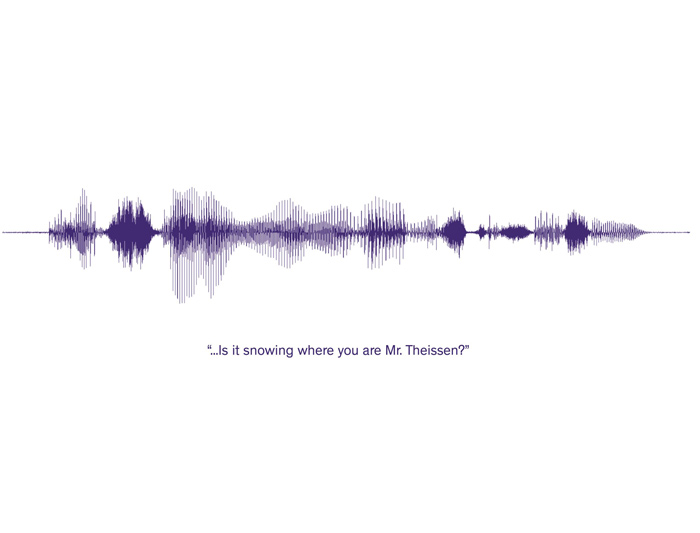 Making
An ambitious brief, short timeframe and non-standard project typology created a set of delivery challenges which required an innovative approach to construction. Collaborating with Box Deluxe – a fabrication studio specialising in structures for film, TV and live events – we conceived and developed a viable design with a strong visual aesthetic. Wholly fabricated off-site, the structure was winched to its final location overnight, achieving the client's aspiration for a pod which 'appears from nowhere'.