1.11.21
The Telegraph: Blackfriars almshouses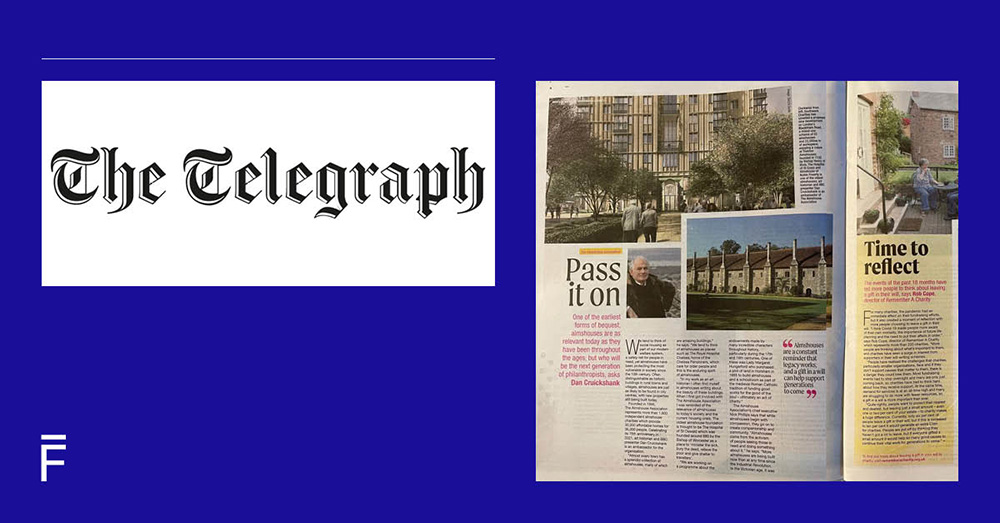 Our Blackfriars almshouse development for Southwark Charities was featured in The Telegraph on Saturday.
Dan Cruickshank highlighted the role of almshouses in "protecting the most vulnerable in society since the 10th century", providing a safe space to live as well as companionship and community.
Interesting to hear from Nick Phillips, chief executive of The Almshouse Association that "more almhouses are being built now than at any time since the Industrial Revolution".
At Fathom we're proud to be supporting this movement.