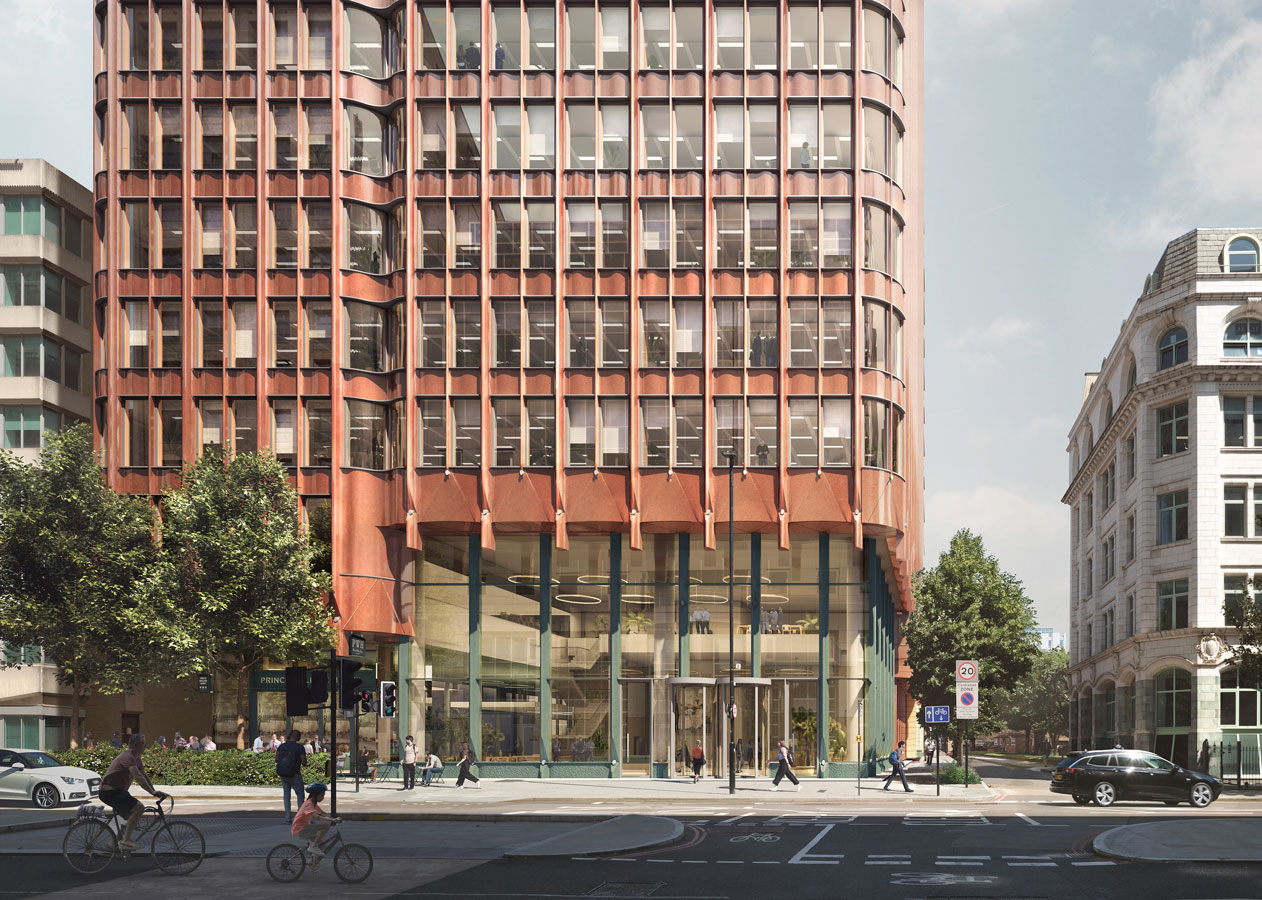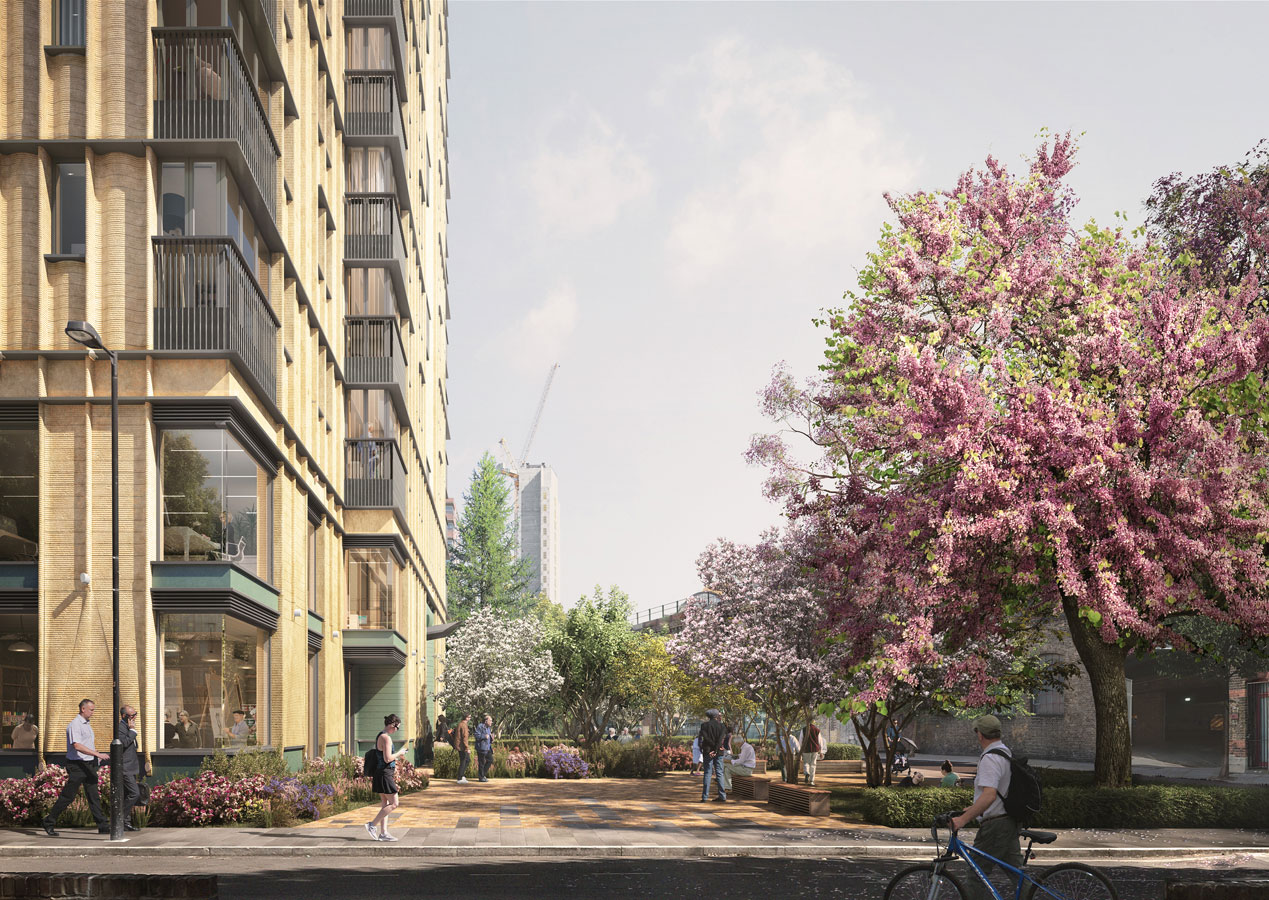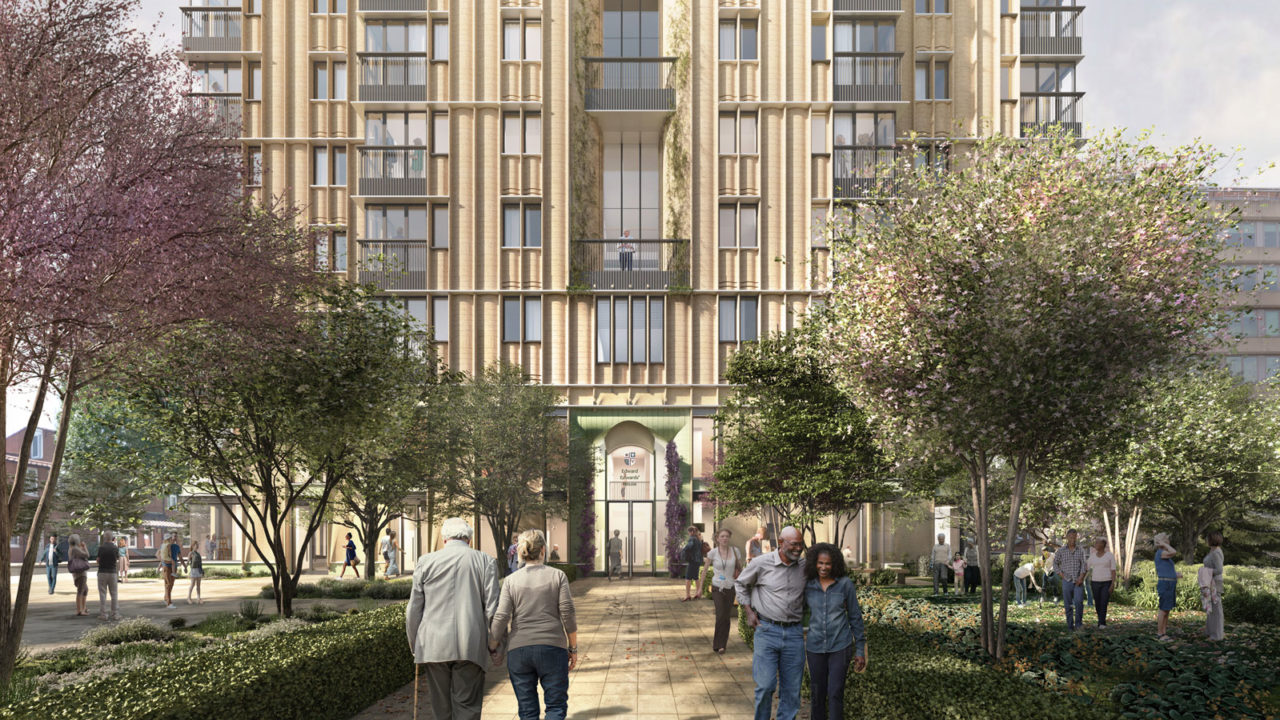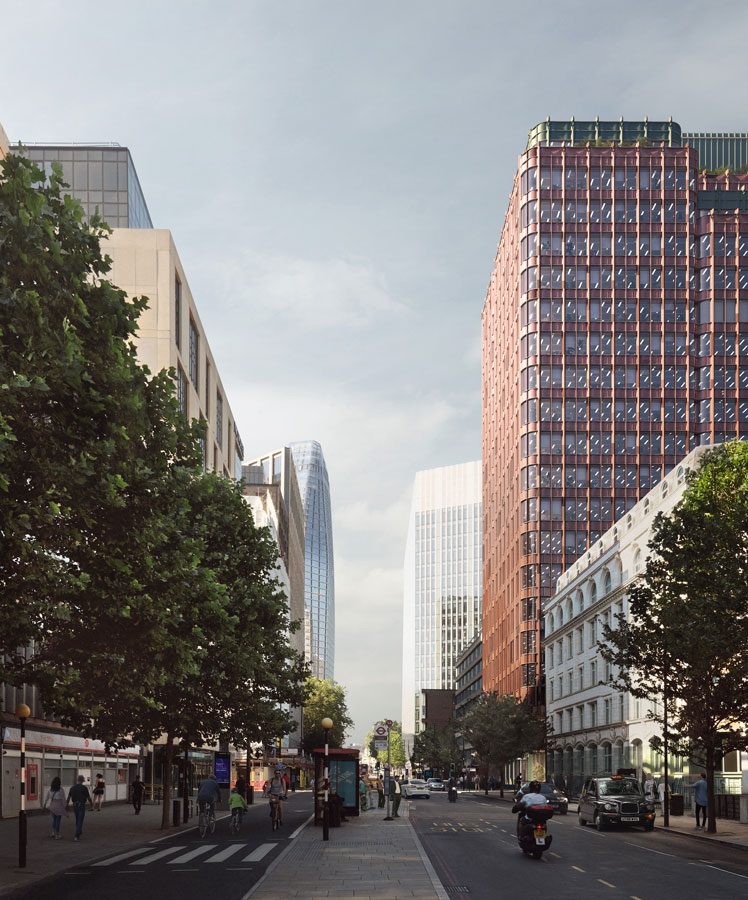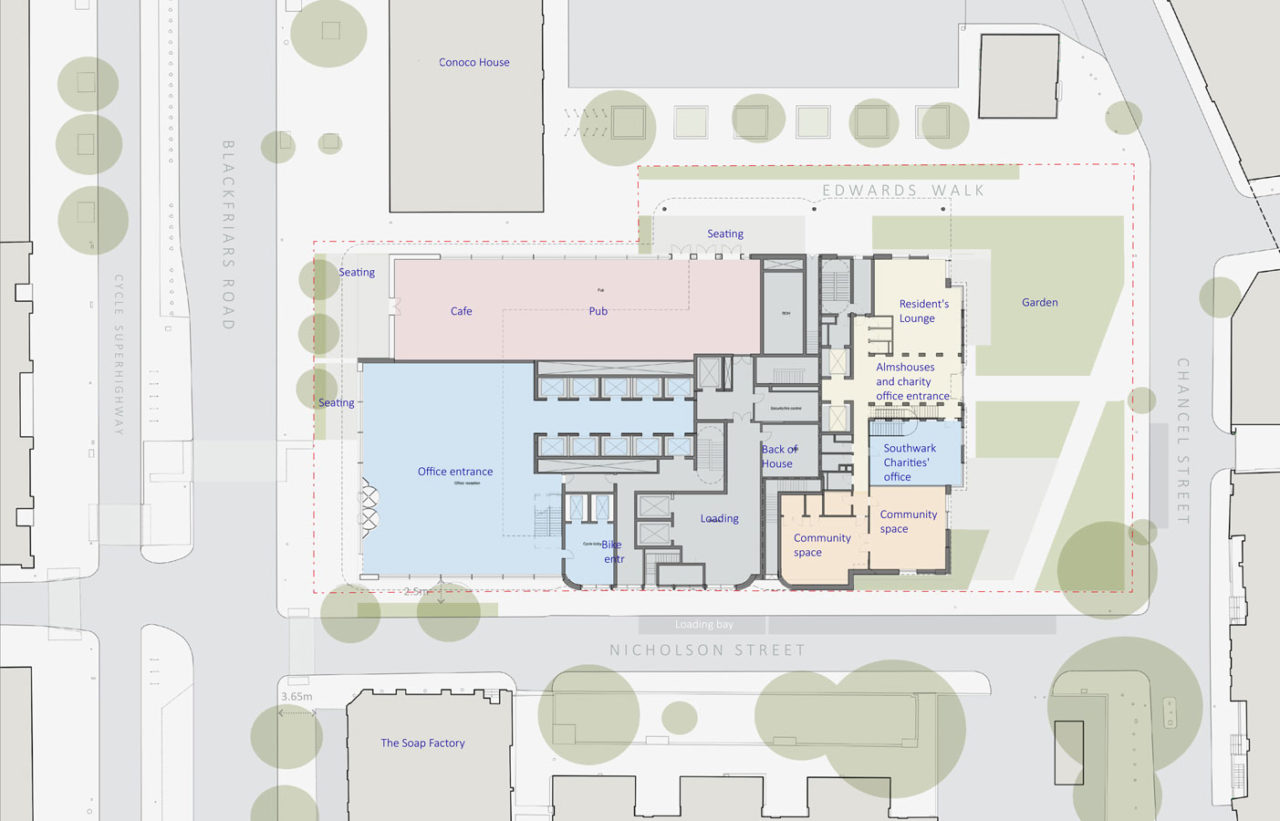 Blackfriars Road, Southwark
Location

Southwark

Use

Residential (almshouses), Workspace, F&B, Community

Client

Southwark Charities

Size

41,750 sqm, 450,000 sqft GEA

Date

2020
Fathom is working with Southwark Charities to create a highly sustainable development of 62 almshouses for local elderly residents in need, along with community uses, 22,500sqm of flexible workspace and 950sqm of landscaped gardens.
This ambitious scheme has already appeared in multiple publications including Property Week, Estates Gazette, Building Design and Architects' Journal. A planning application was validated in December 2020.
'We are very excited to be working with Fathom, who have completely understood our priority of providing truly affordable homes for those in need, hardship or distress. Fathom have been able to unlock the potential of the site, creating an attractive and durable high quality office building, and accepted the challenge of creating new almshouses in an urban setting, by designing a vertical community, looking out over landscaped gardens and the city beyond. Fathom have risen magnificently to the challenge of designing almshouses in a modern urban setting!'
Chris Wilson, CEO/Clerk to the Trustees, Southwark Charities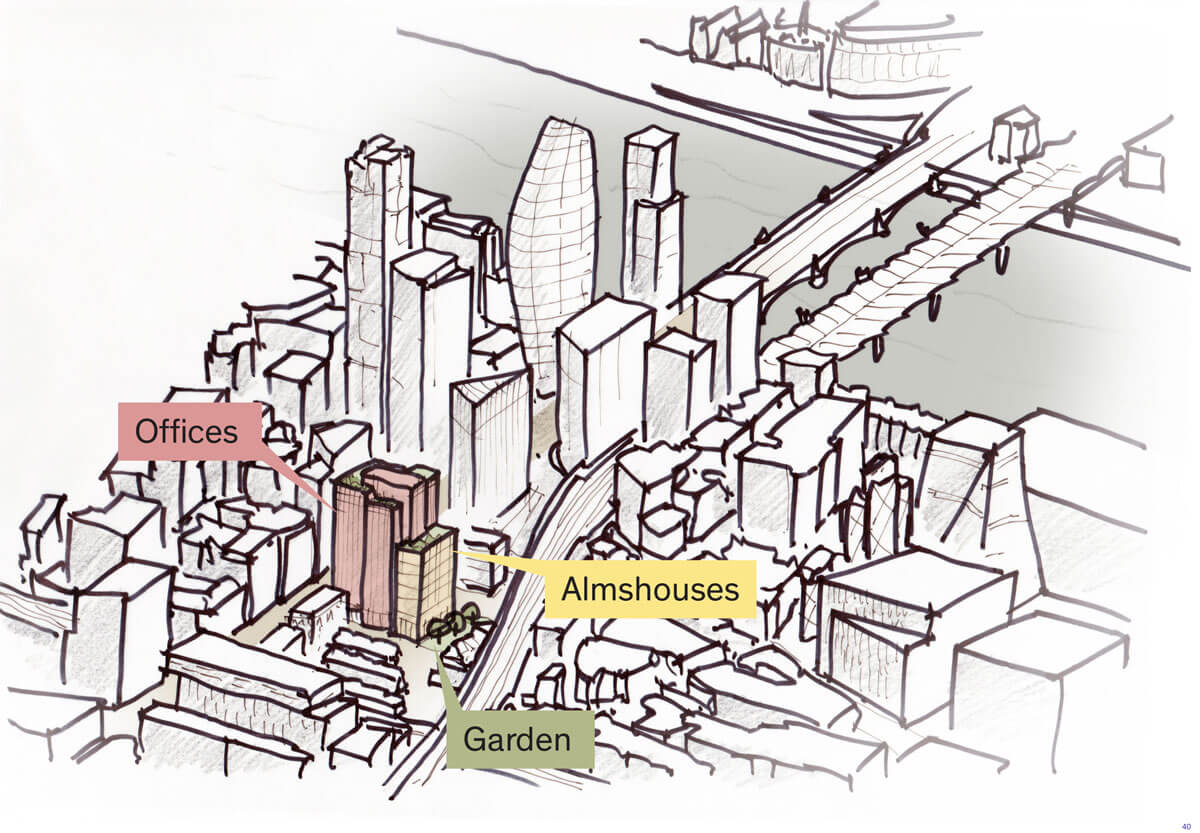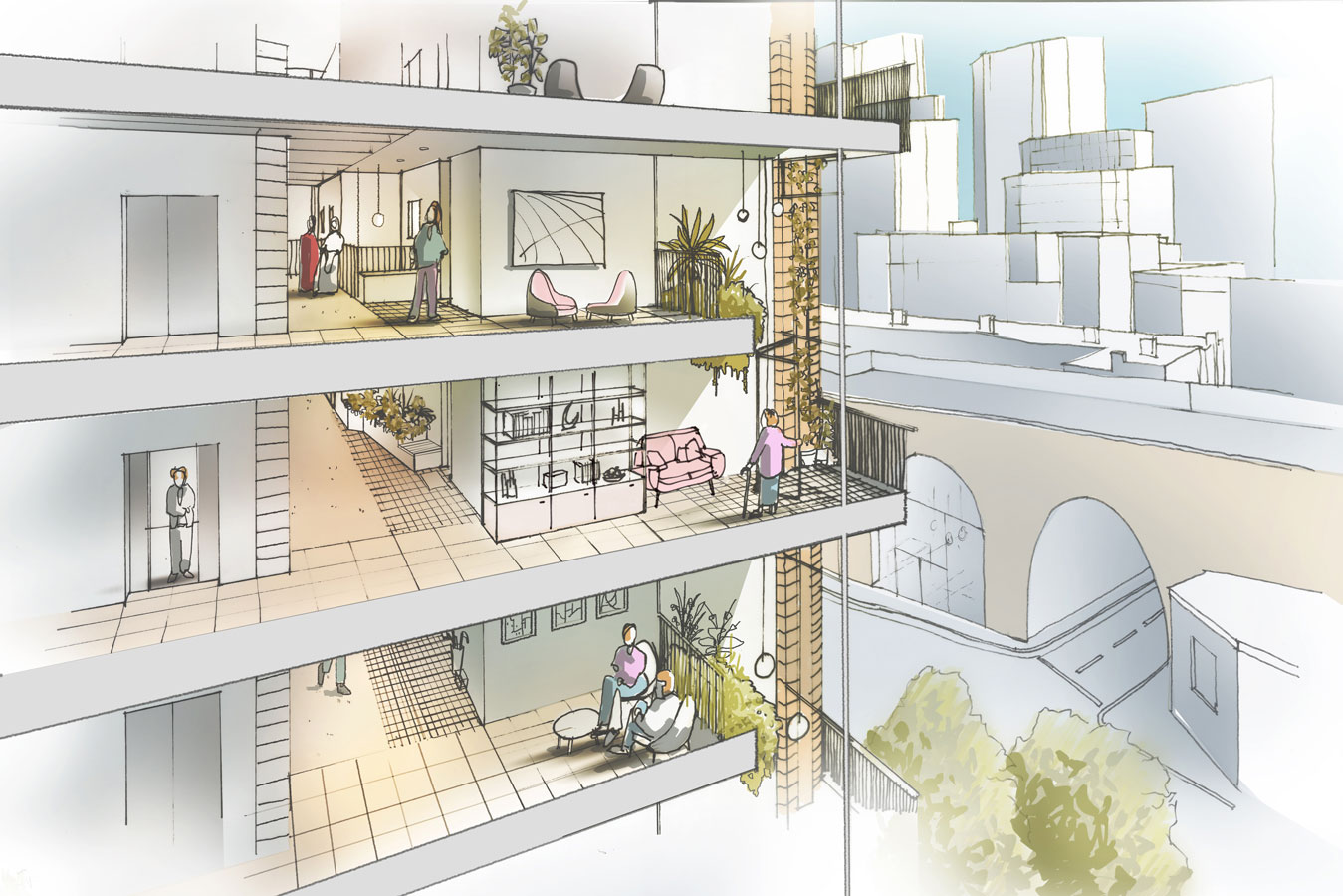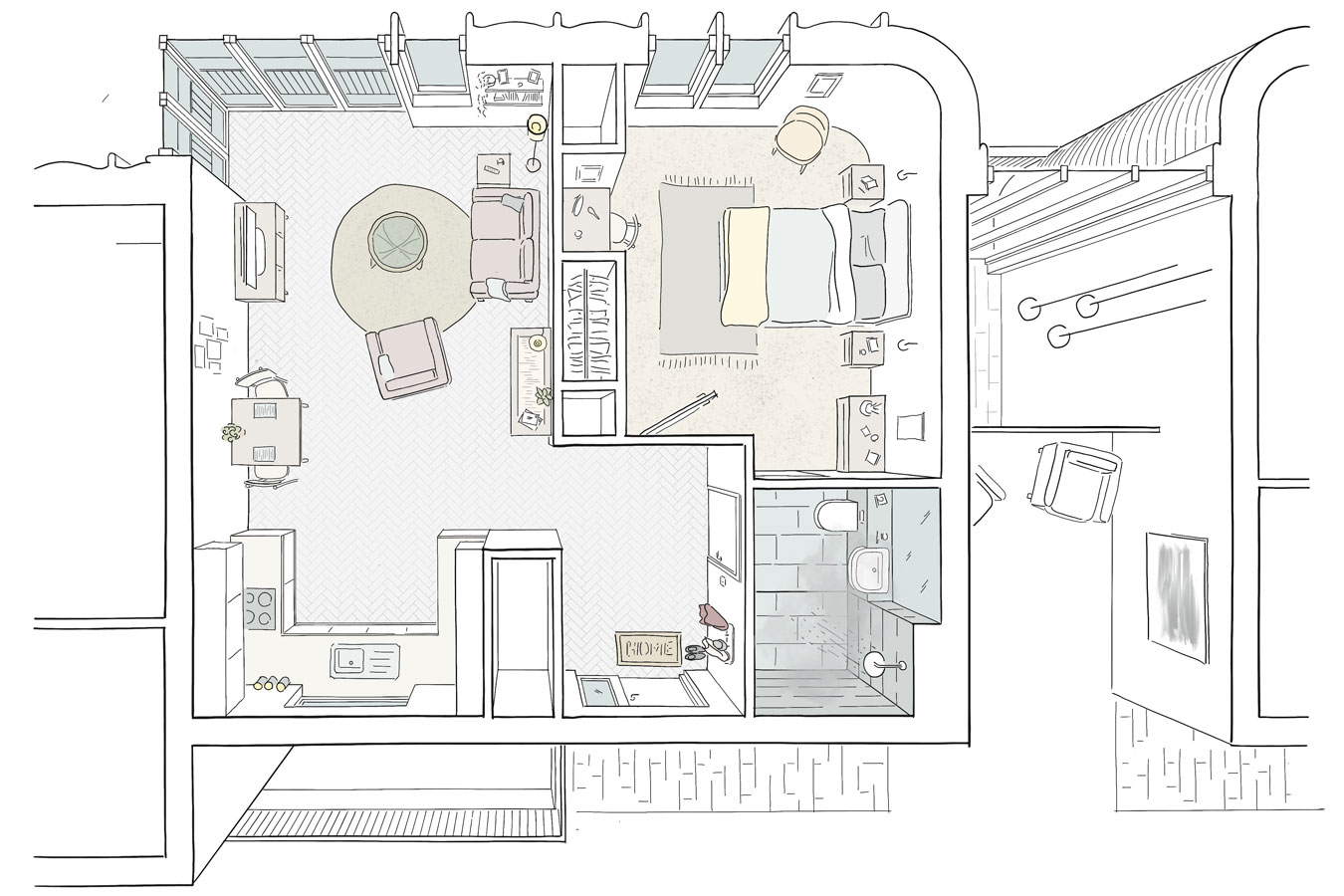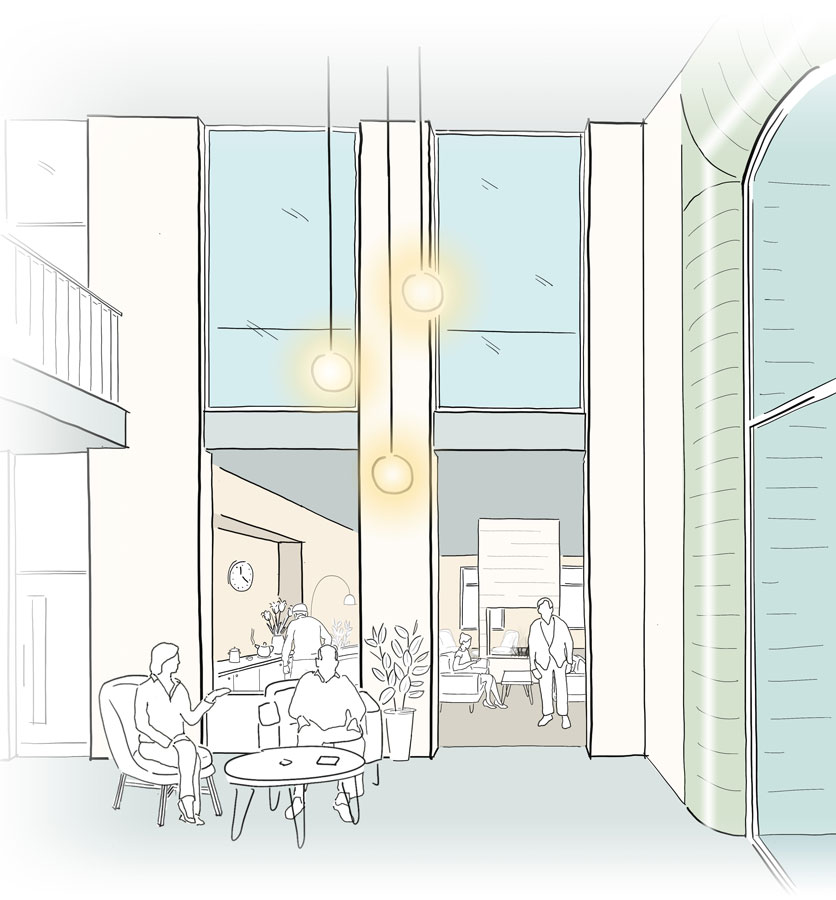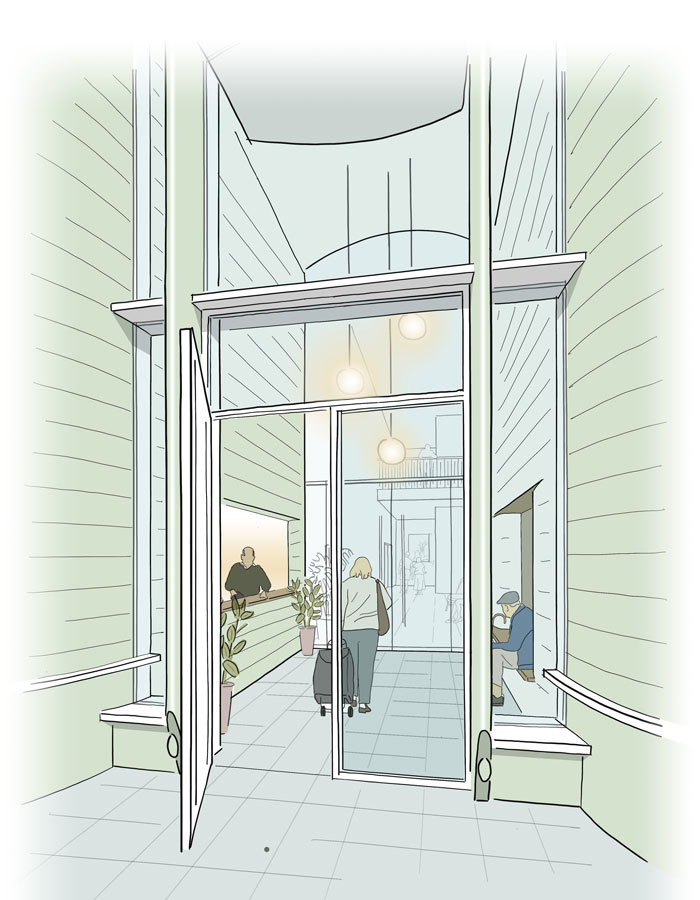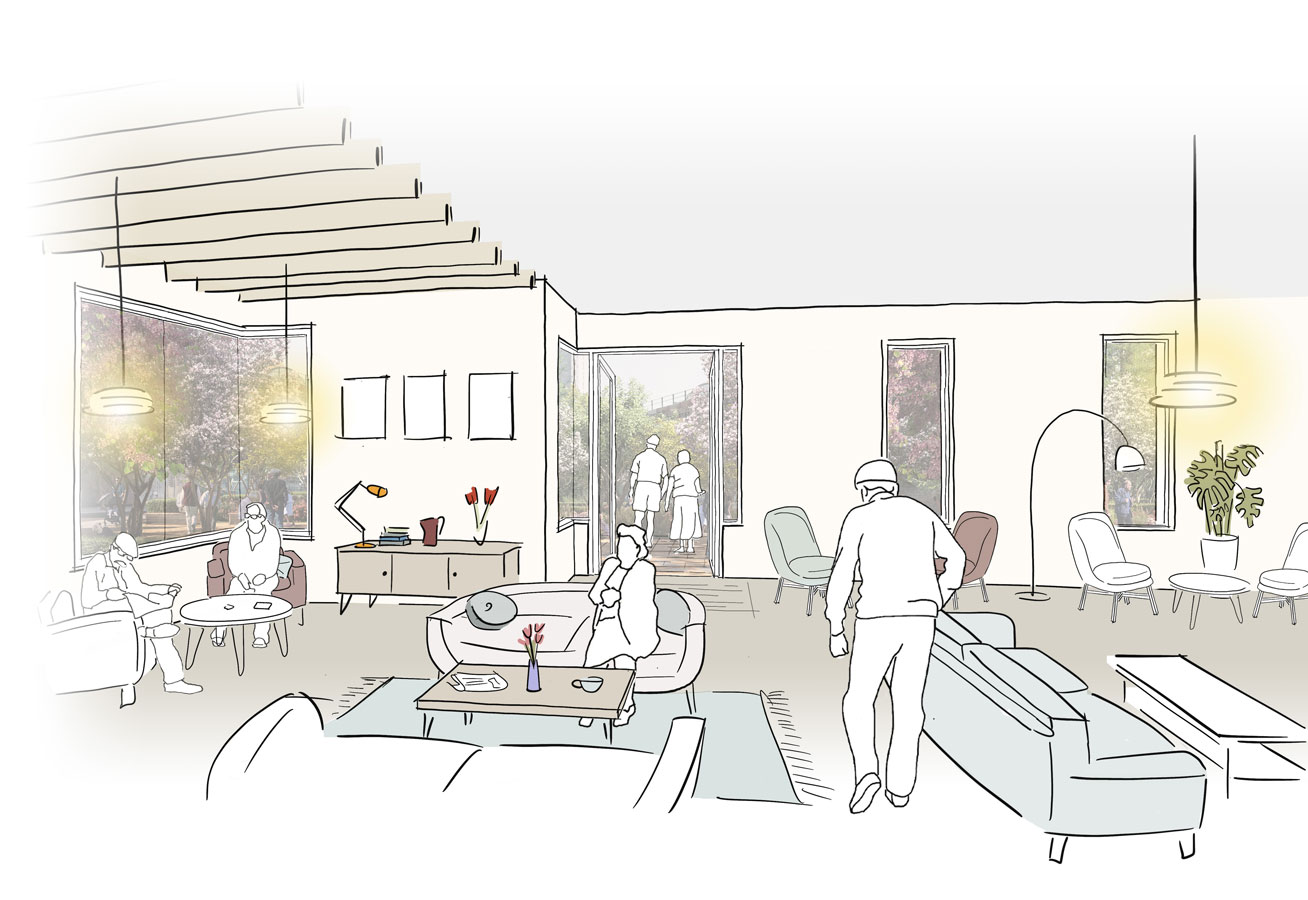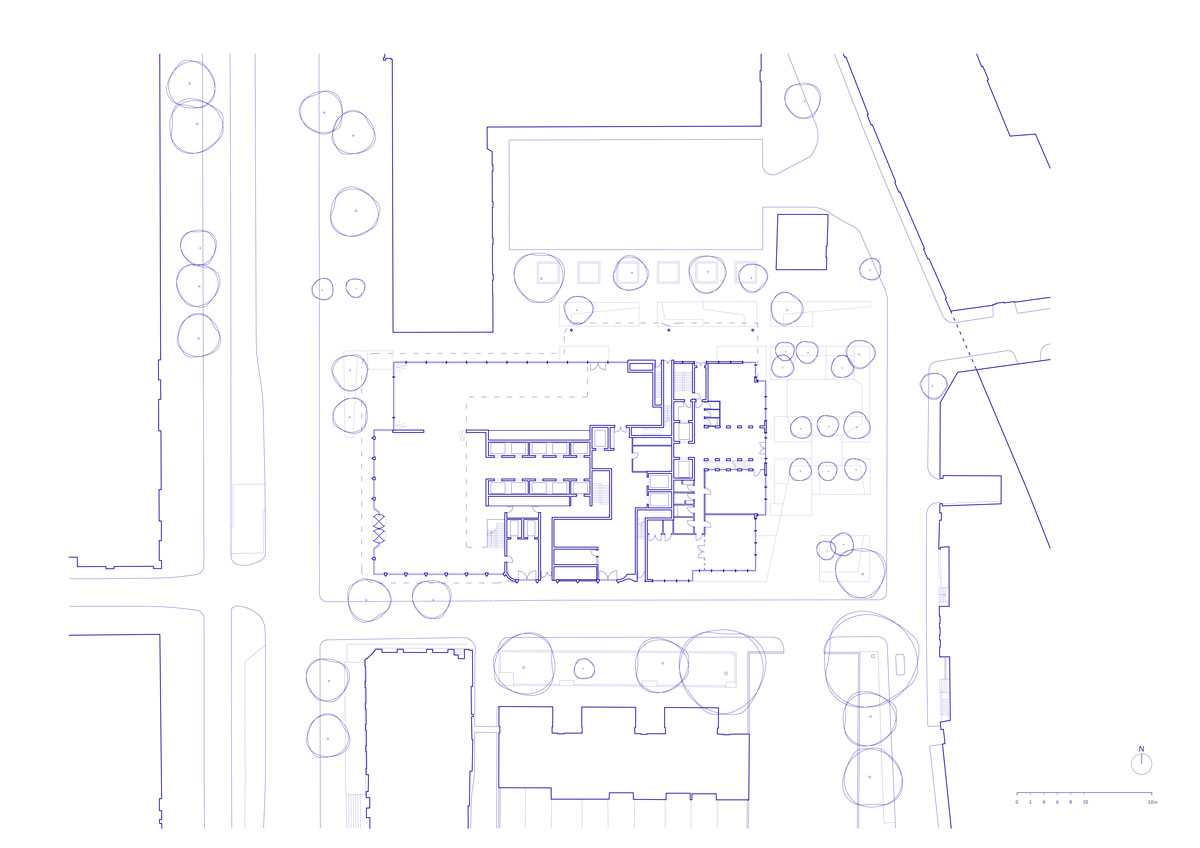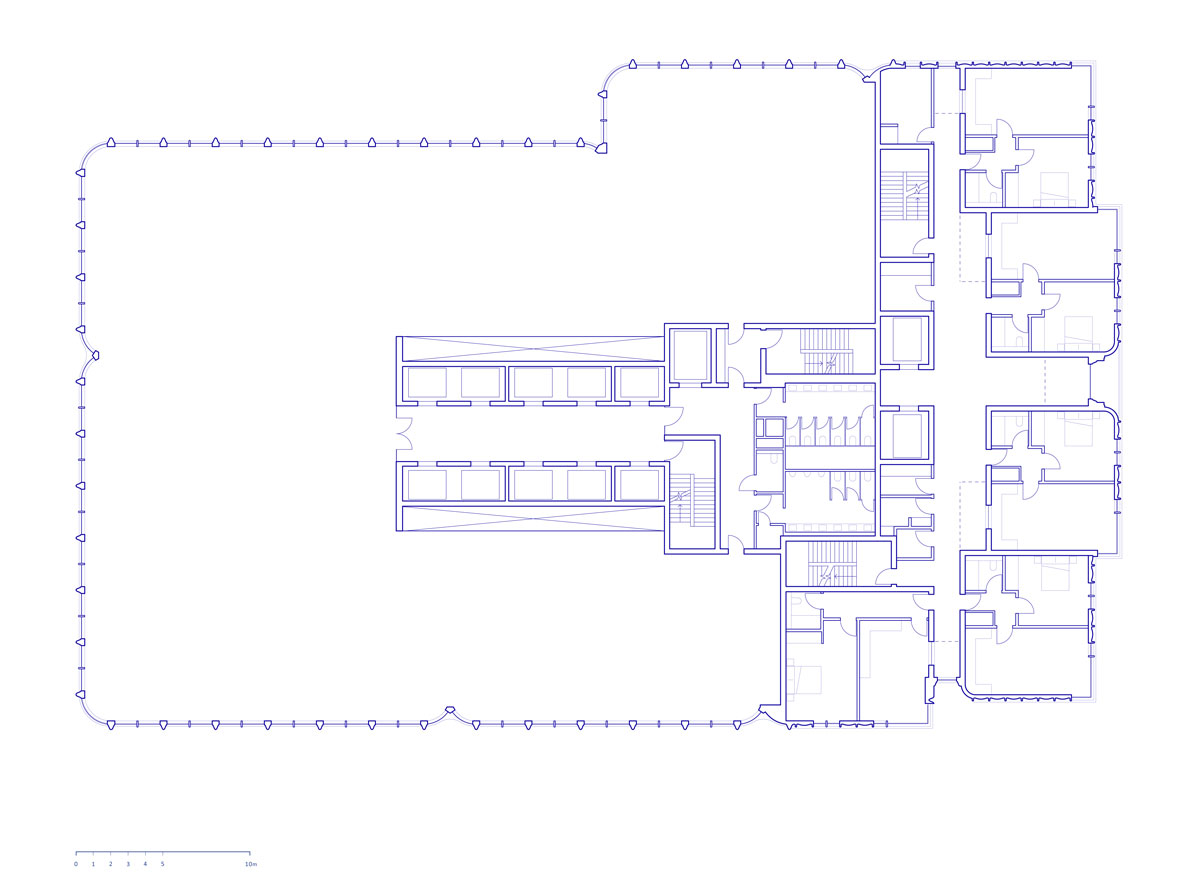 Concept
The office design mediates between traditional brick warehouse buildings and the modern glass towers towards the River Thames, offering a richly detailed terracotta façade facing Blackfriars Road.  Drawing on the site's historic use as tenter grounds – where dyed fabric was stretched and pinned outside to dry – the façade is conceived as pinned fabric between tenterhooks, articulated with pleating, gathering and softly curved corners. A three-storey glazed entrance activates the street, along with new premises for a much-loved neighbourhood pub.
The almshouses are expressed with a pale terracotta, set within an expressed metal frame with Juliet balconies creating animation across the facades. Supporting local elderly people to live independently, 62 generous homes (55sqm each) are grouped into "family" clusters of ten with shared facilities to encourage social interaction between residents. Circulation spaces, windows, views and terraces have been carefully articulated to counter feelings of isolation and foster a strong sense of community. Ground floor community spaces open onto the new public garden helping to integrate residents with the local neighbourhood.
A new East-West pedestrian route links Blackfriars Road and Chancel Street, leading to a public garden serving the almshouses residents and the local community. Connections with nature are introduced across all uses, with productive gardens and social landscaped spaces at roof and street levels.
The designs will create a supportive community of elderly residents in a highly sustainable development – designed to Passivhaus standards – with flexible workspace and community assets.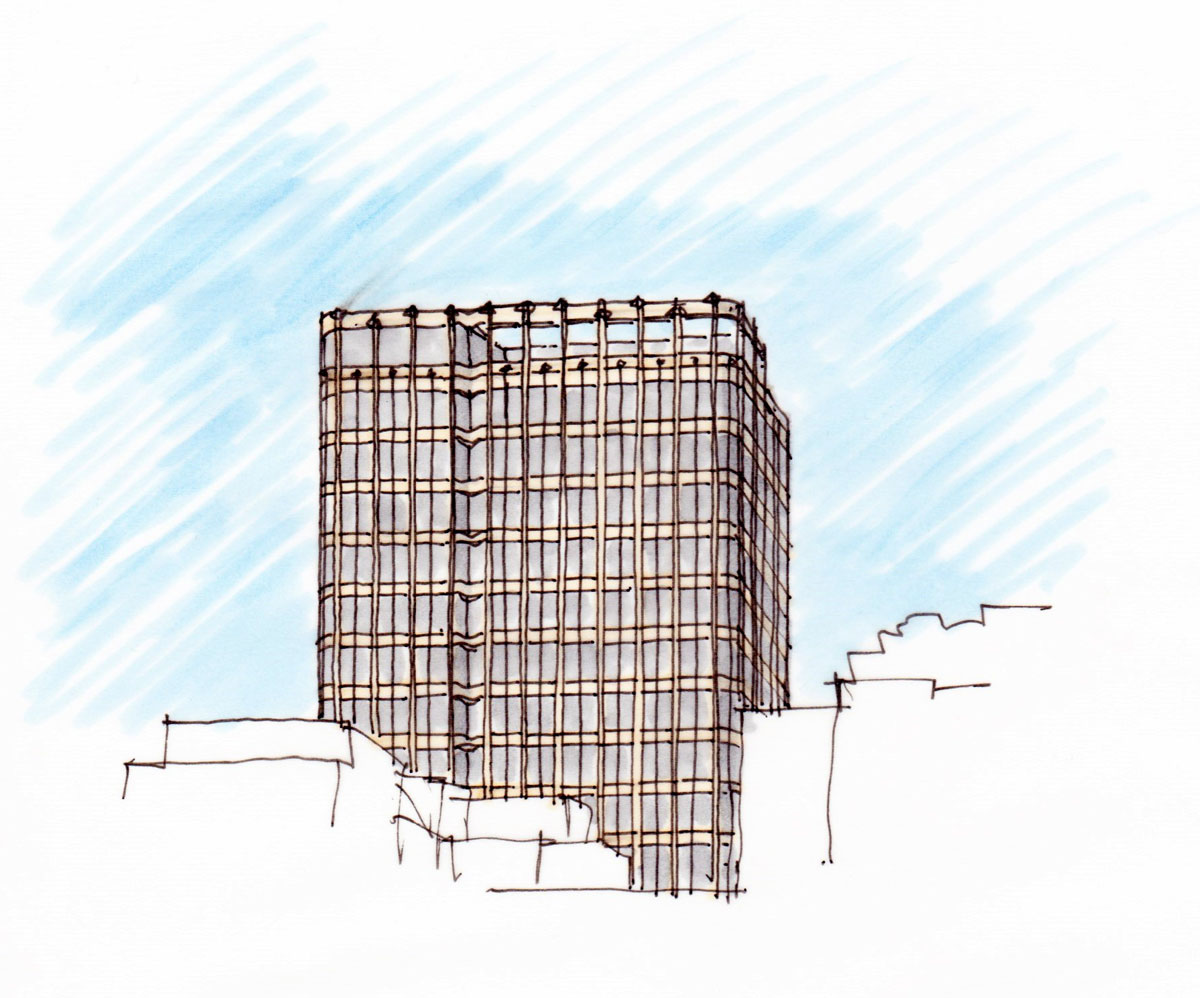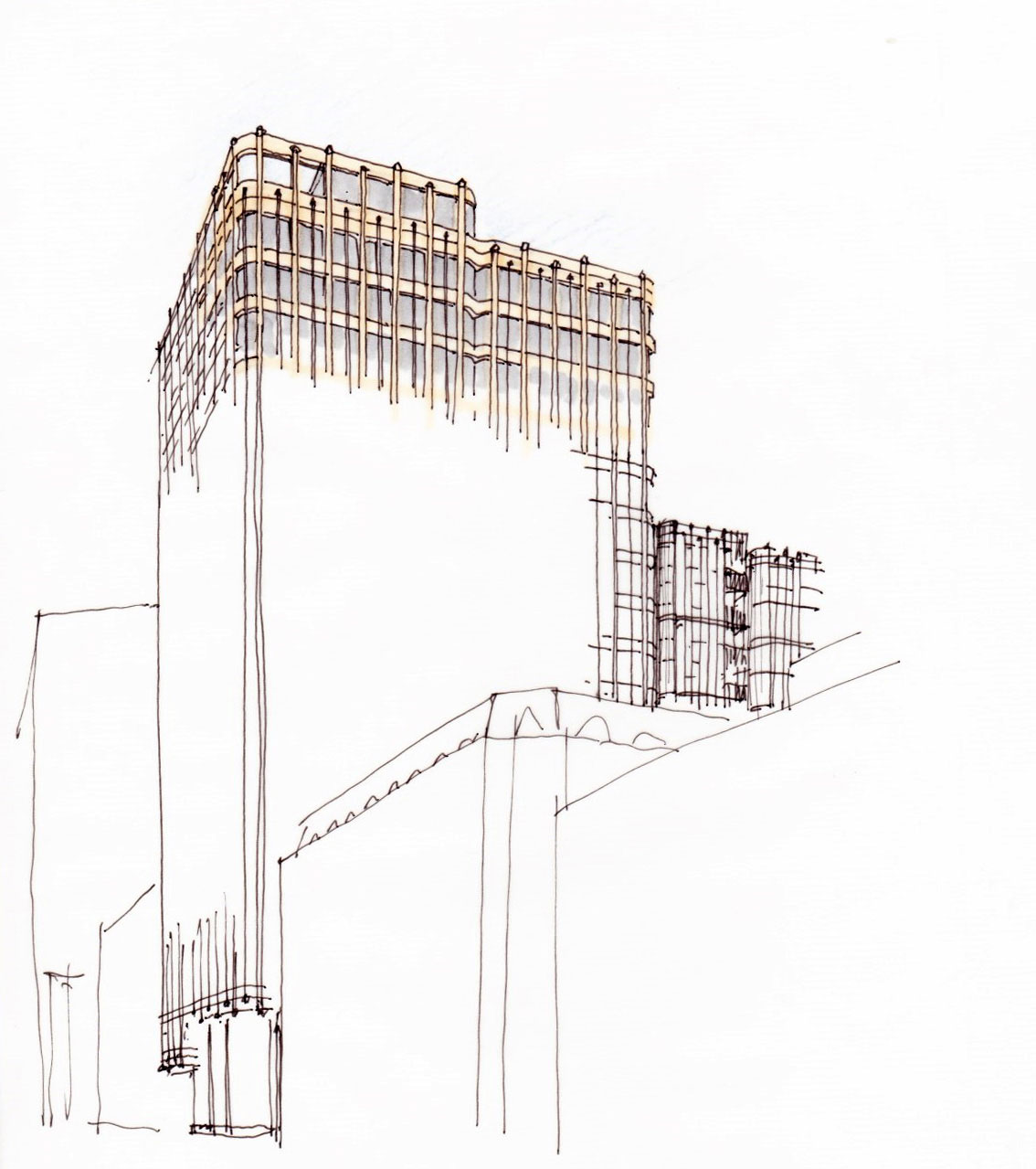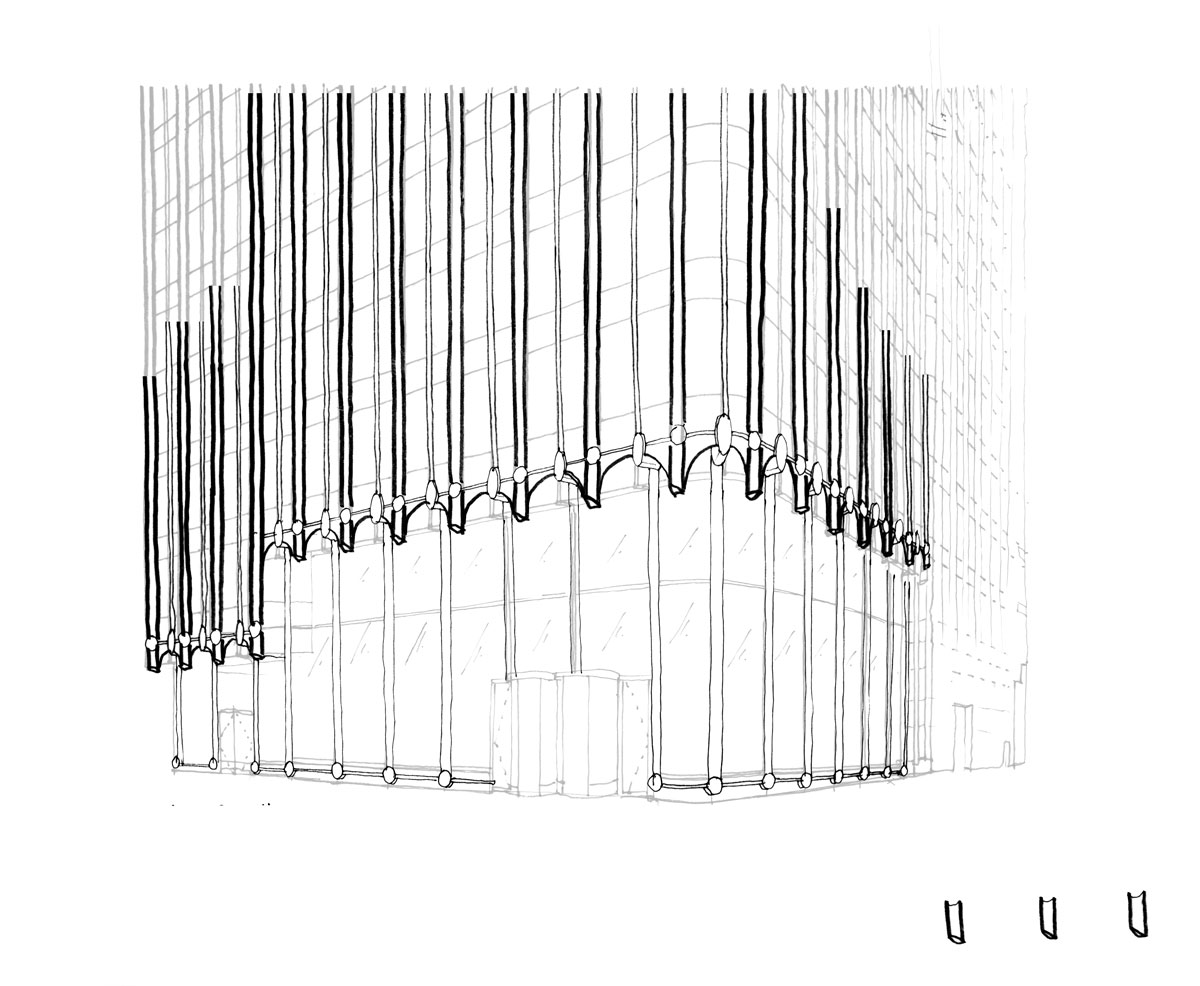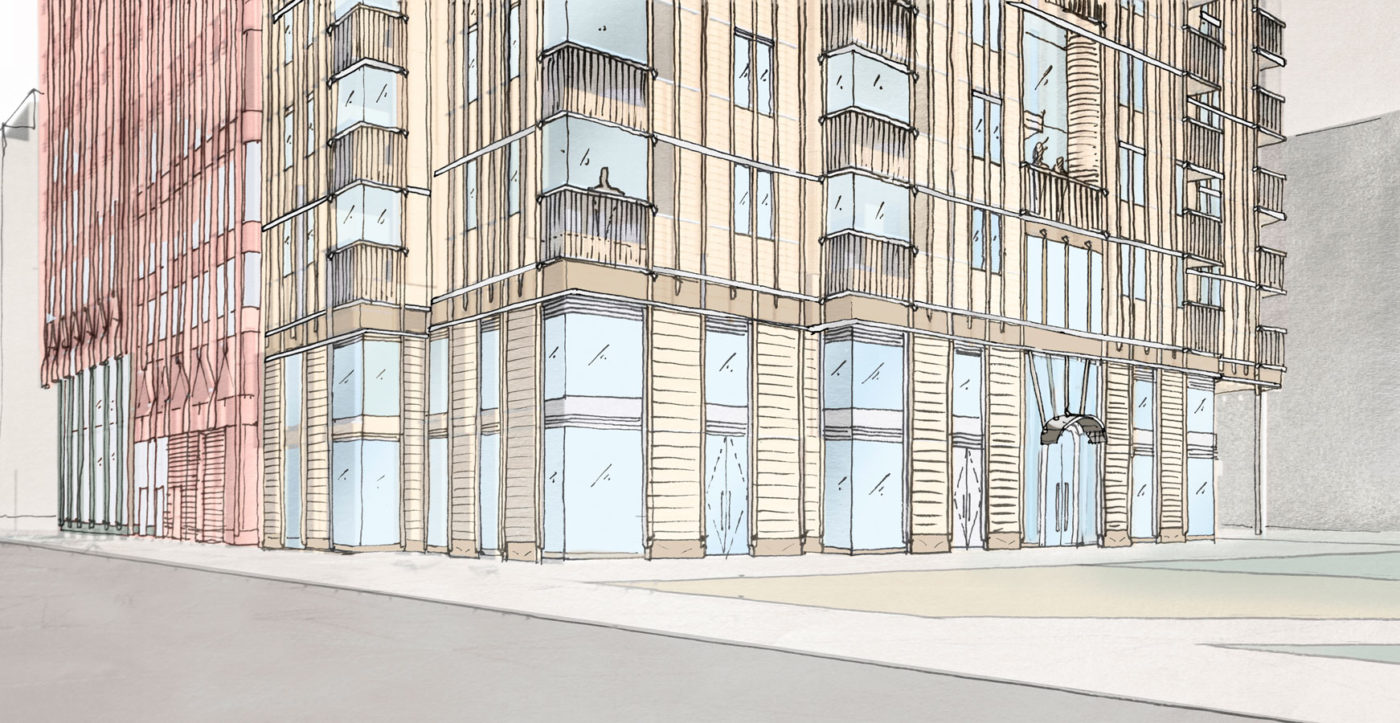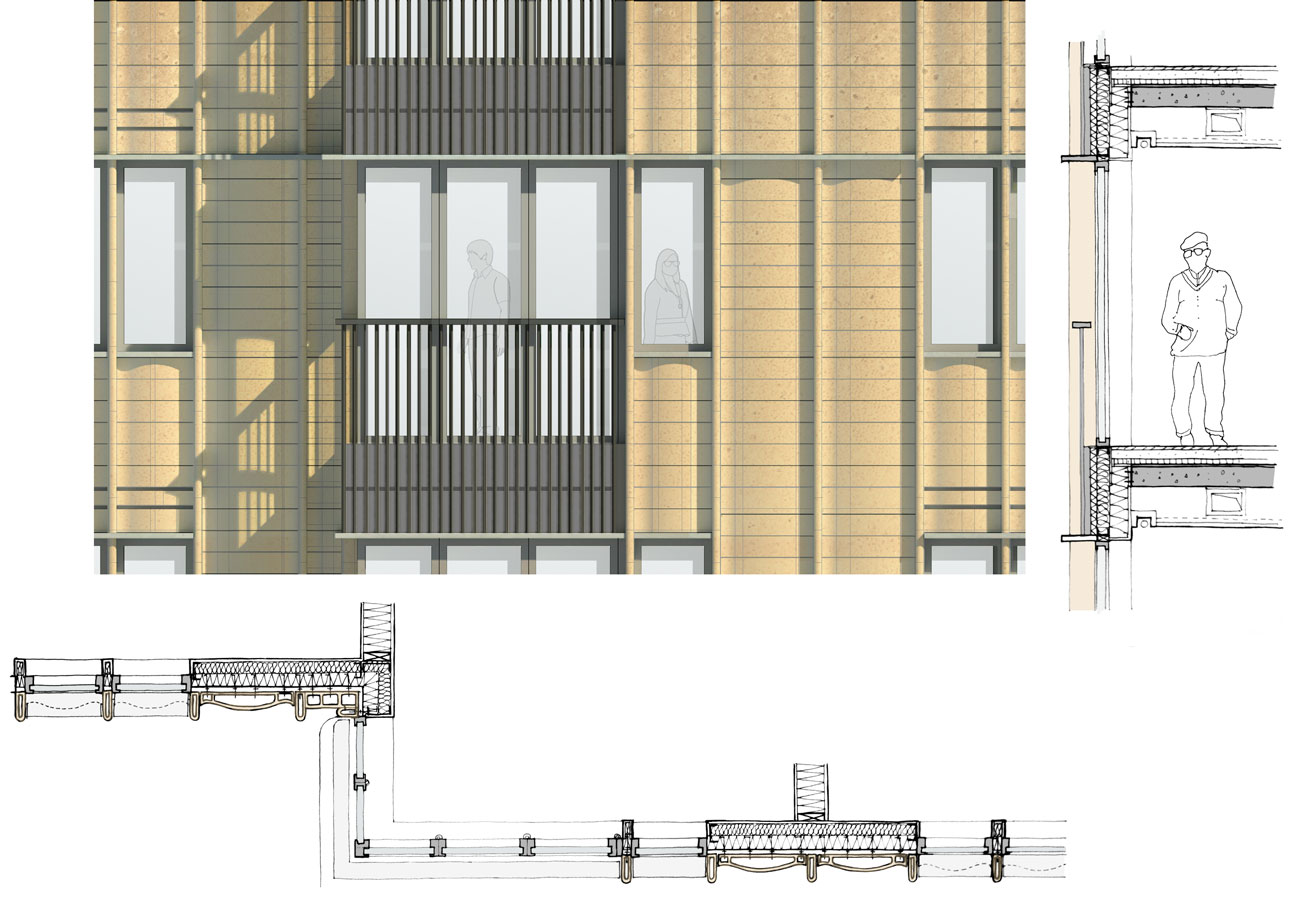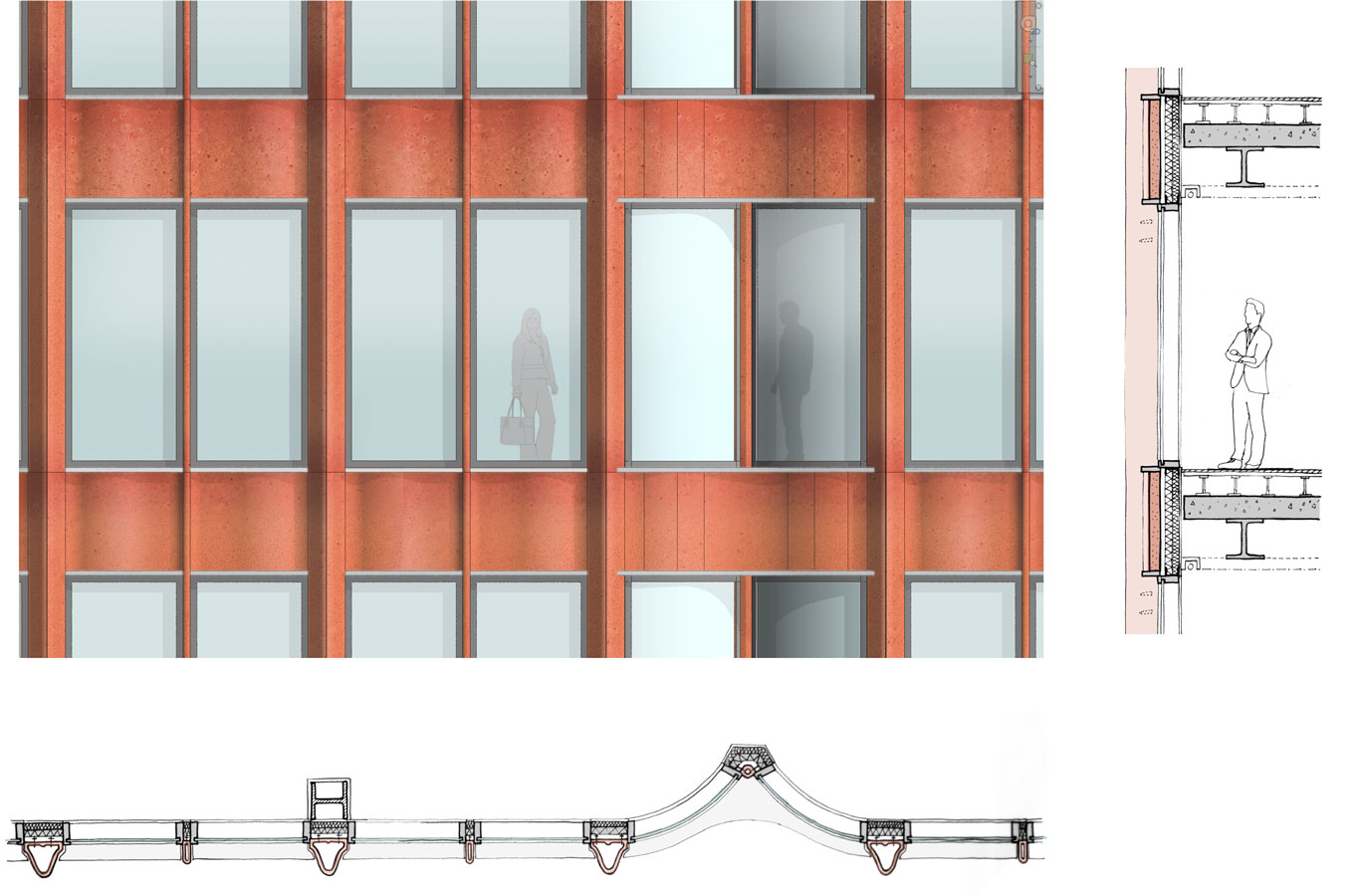 Development Manager

Pelican Developments

Planning

Turley

Heritage

Turley

Costs

Gleeds

Landscape

MRG Studio

Structure

WSP

Services

Long & Partners

Environmental

RES

Lifts

D2E

Fire

Jensen Hughes (JGA)

Sunlight/daylight

Right of Light Consulting