21.4.22
Designer/Designerati: Queen Street, Mayfair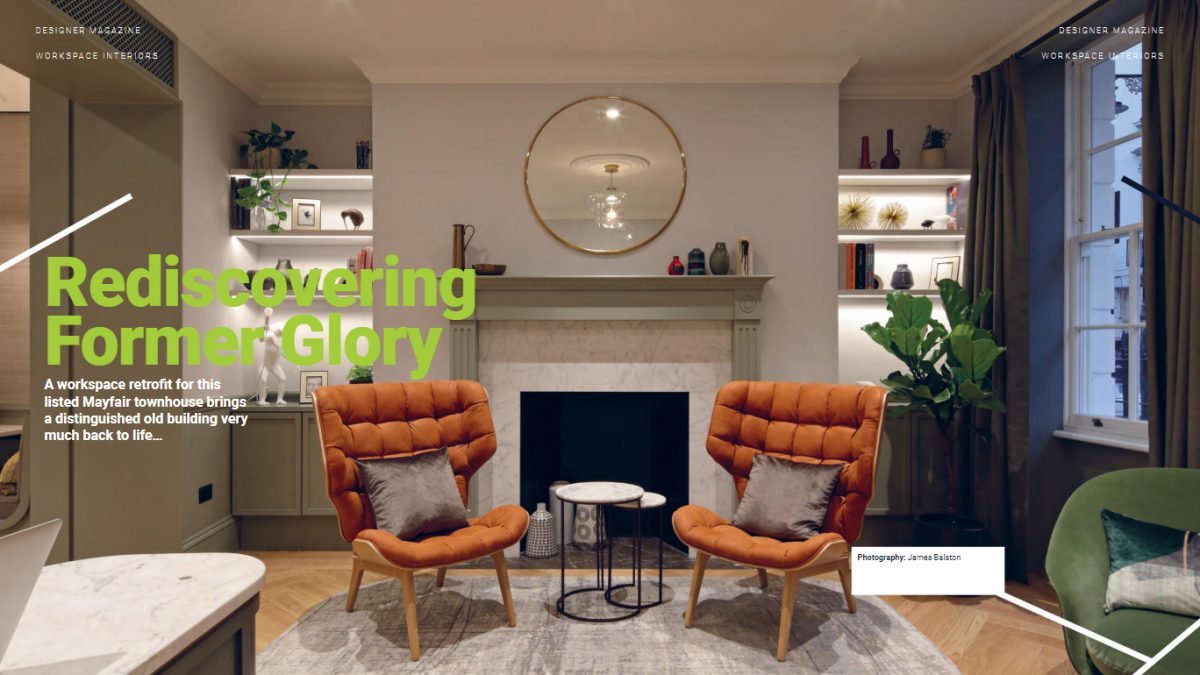 Our reimagining of a dilapidated Mayfair townhouse to create a boutique workspace was featured in Designer magazine, and on sister website Designerati.
The five-page article describes how the project 'brings a distinguished old building very much back to life'.
You can read the online feature here or see more about the project here.