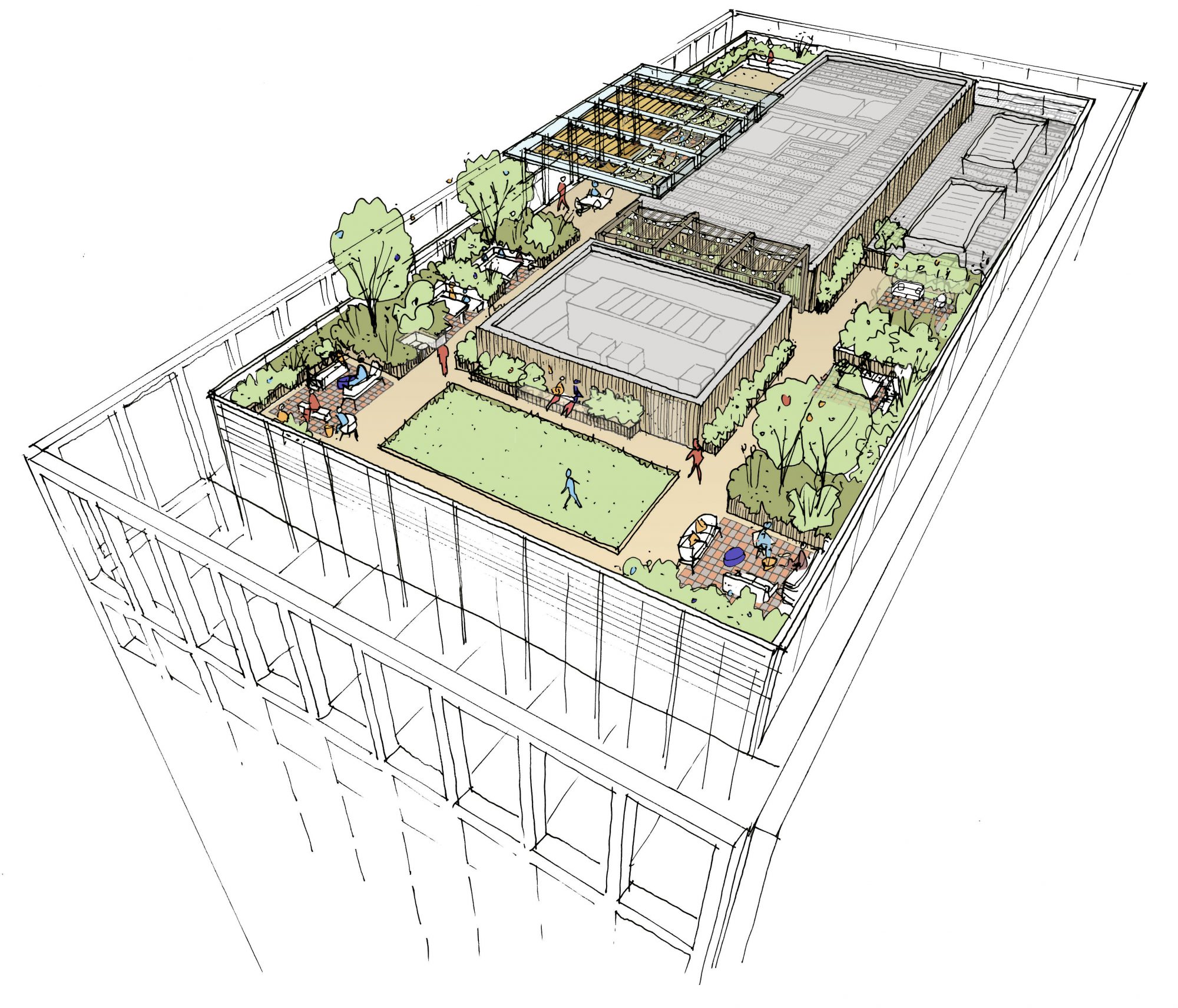 2 Pancras Square, King's Cross
Location

King's Cross

Use

Workspace

Client

Argent

Size

Date

2021 - ongoing
Fathom is working with Argent in King's Cross, reimagining an existing office building on Pancras Square to prioritise health, wellbeing and sociability as people return to workspaces post-Covid.
The design has been carefully considered to improve the existing building by creating a more enjoyable series of spaces for customers. Welcoming and comfortable common areas, high quality materials, rationalised circulation, bespoke artwork and greenery combine to create a distinctive identity with flexible spaces for work, exercise and informal gatherings.
We have gained consent for significant upgrades to the building's rooftop to encourage people away from office floors to connect with nature, providing a generous outdoor space supporting a variety of activities.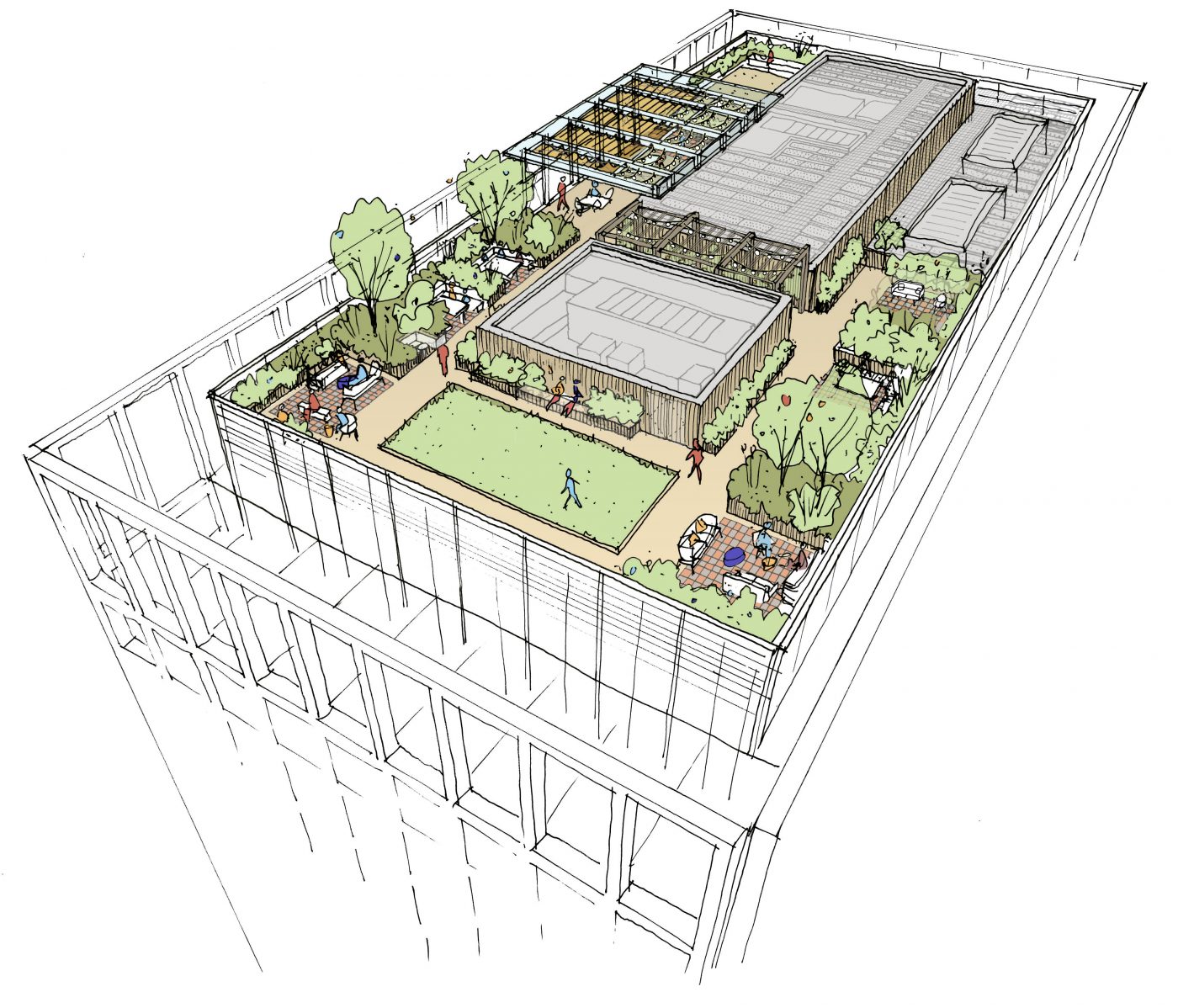 Rooftop Terrace
Layouts consider the different ways people may want to spend time away from their desks, including quiet space for individuals, social areas for casual meetings/dining or an opportunity to exercise their mind and body.
Terrace zoning, finishes and furniture create a series of welcoming spaces including open and shaded areas and a flexible 'soft zone' for wellbeing classes. An existing lawned area, supplemented by trees and new planted beds create an inviting natural environment.
Lighting includes low level illumination to demarcate routes through the spaces, and festoon lights suspended from a pergola to create warmth and a sense of occasion.