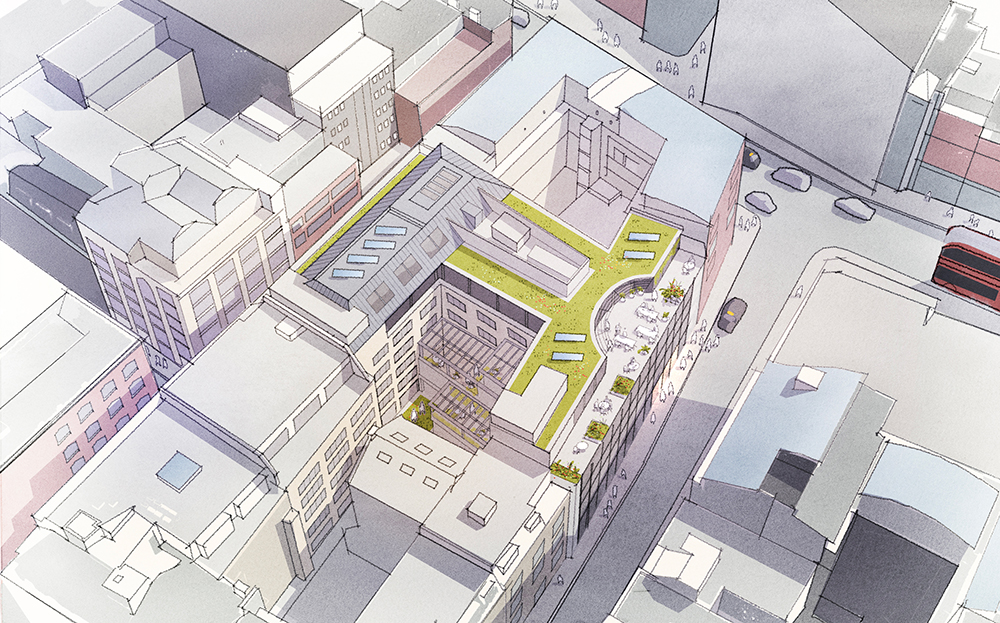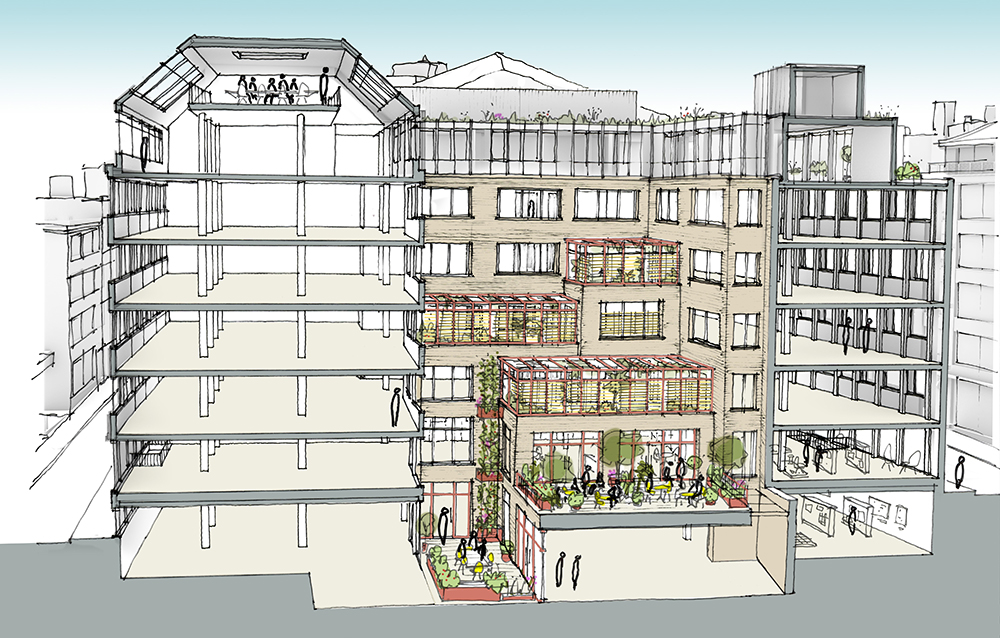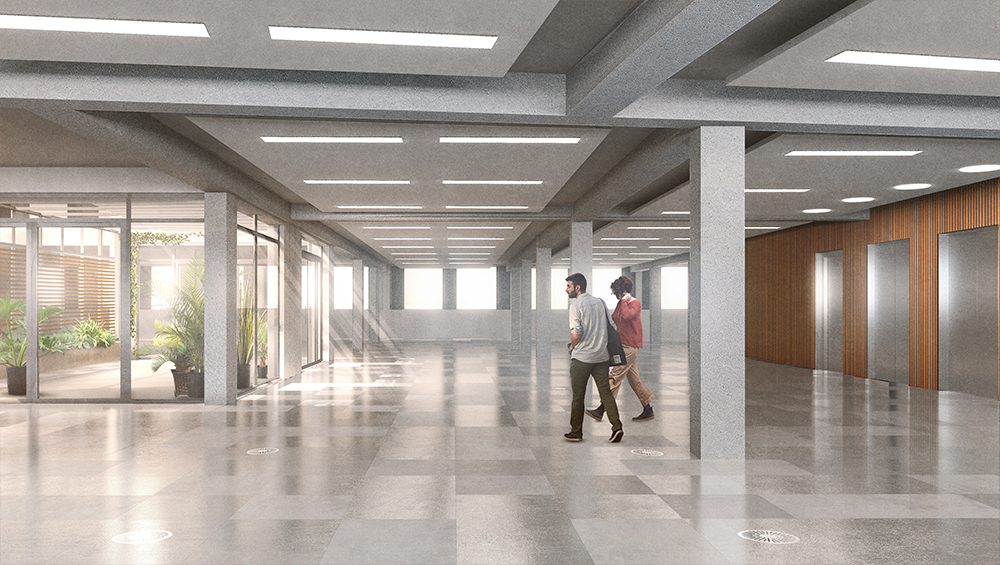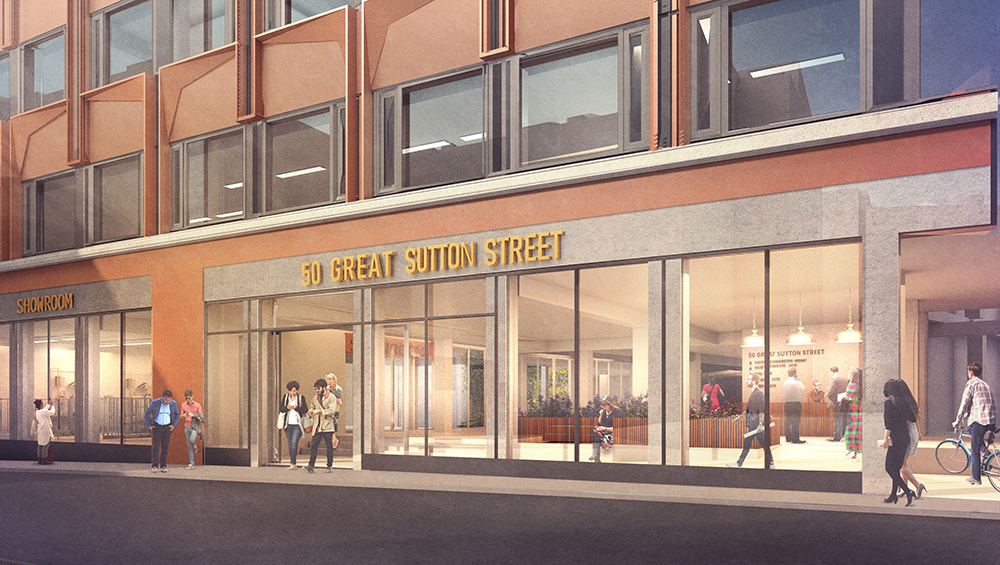 Clerkenwell Retrofit, Islington
Location

Islington

Use

Workspace

Client

Nuveen

Date

2022

Area

7,600 sqm
We were asked for ideas to upgrade a 1950s dual frontage building in Clerkenwell, prioritising sustainable development and maximising available area to create an attractive workspace for tenants.
With residential neighbours on both sides, we needed to be mindful of impact from overlooking, noise and daylight.
Using the RIBA's eight Sustainable Outcomes as a framework, we rigorously assessed our design strategy to ensure it would be as efficient as possible in both development and operation.
A key consideration was upgrading the building's environmental performance with insulation and well controlled natural ventilation.
Our starting point was to rationalise the existing structure – originally two separate buildings – reusing the existing concrete frame to establish a central shared core and carefully adding mass considering impact on neighbouring properties.
Having connected the two frontages with a ground floor 'street', we set out to establish a common language tying the two refurbished elevations together with a design appropriate for the character of Clerkenwell.
We gave the client various options varying from minimal interventions to a more ambitious approach to materiality across the facades, using vertical/L-shaped fins and coloured/textured panels.
Massing on the roof was challenging – particularly facing west – but we were determined to find a way to maximise amenity space. Creating a series of staggered wintergardens within the central courtyard allows for attractive green spaces and access to fresh air for informal meetings and social events.
We also created a series of outdoor terraces offering seasonally planted spaces for a variety of year-round activities, as well as large areas of green roof to support local biodiversity. Adding patterned screens and planting reduces the impact of noise and overlooking.