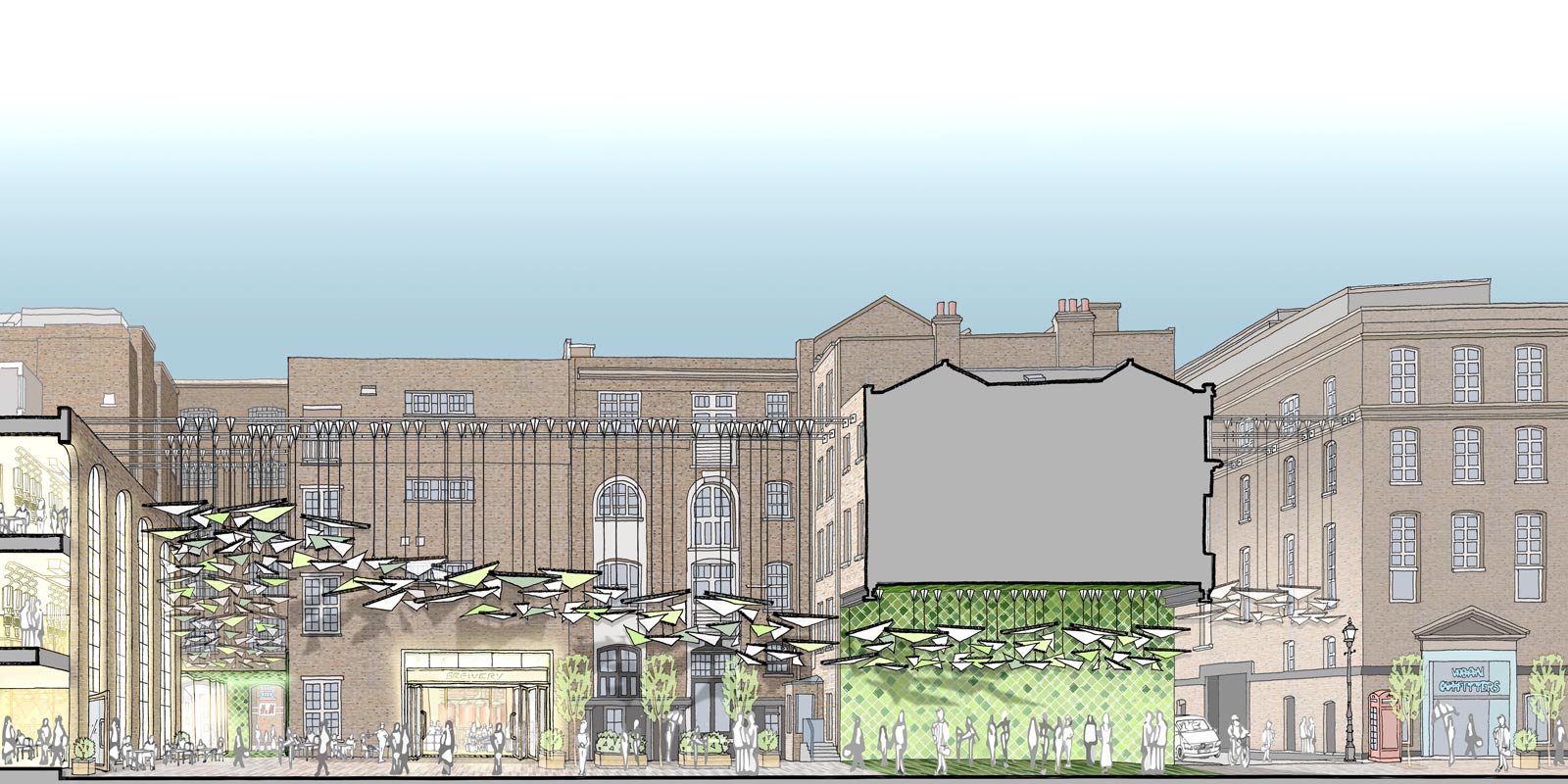 Old Brewers' Yard, Covent Garden
Location

Covent Garden

Use

Public realm + retail

Client

The Mercers' Company

Size

1,350sqm, 14,500sqft

Date

2018
Old Brewers' Yard comprises a collection of historic brewery buildings within the Covent Garden Conservation Area dating from the 1740's, of which eight are Grade II listed. Fathom were instructed by The Mercer's Company to explore development opportunities which would activate the space for public use.
Our proposals create a generous courtyard by removing later additions to the existing urban block in order to reveal the character of the original brewery – one of the oldest in the UK – and maximise pedestrian connections between the surrounding retail streets of Long Acre, Neal Street and Shelton Street.
Restaurant and bar uses offer animated frontages which visually link surrounding streets to the yard and allow the previously overlooked central space to become an attractive destination for visitors and residents. Green ceramic tiles suspended from above and used as wall cladding afford Brewers' Yard character and creates an intimate urban oasis away from the main thoroughfares.