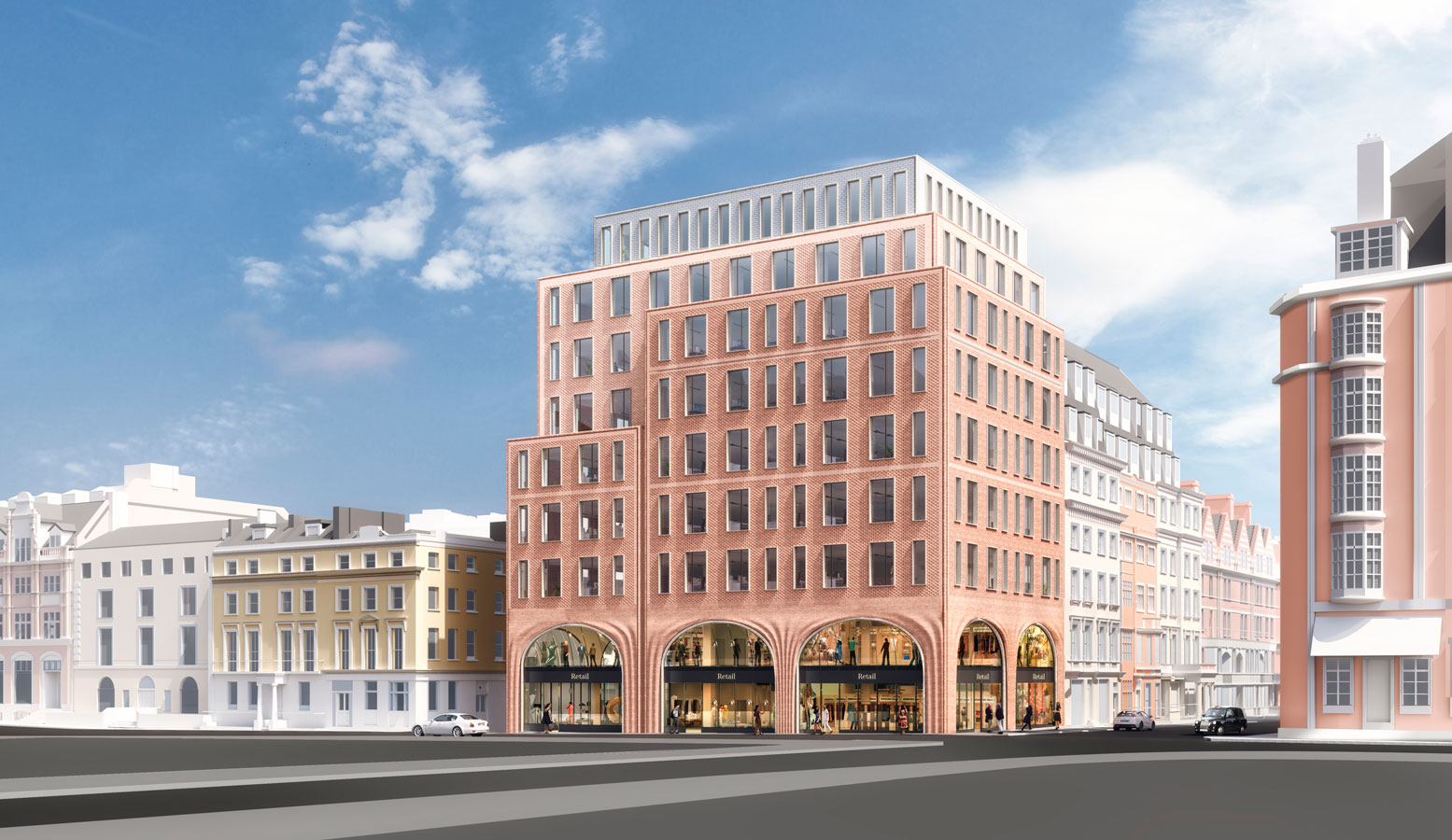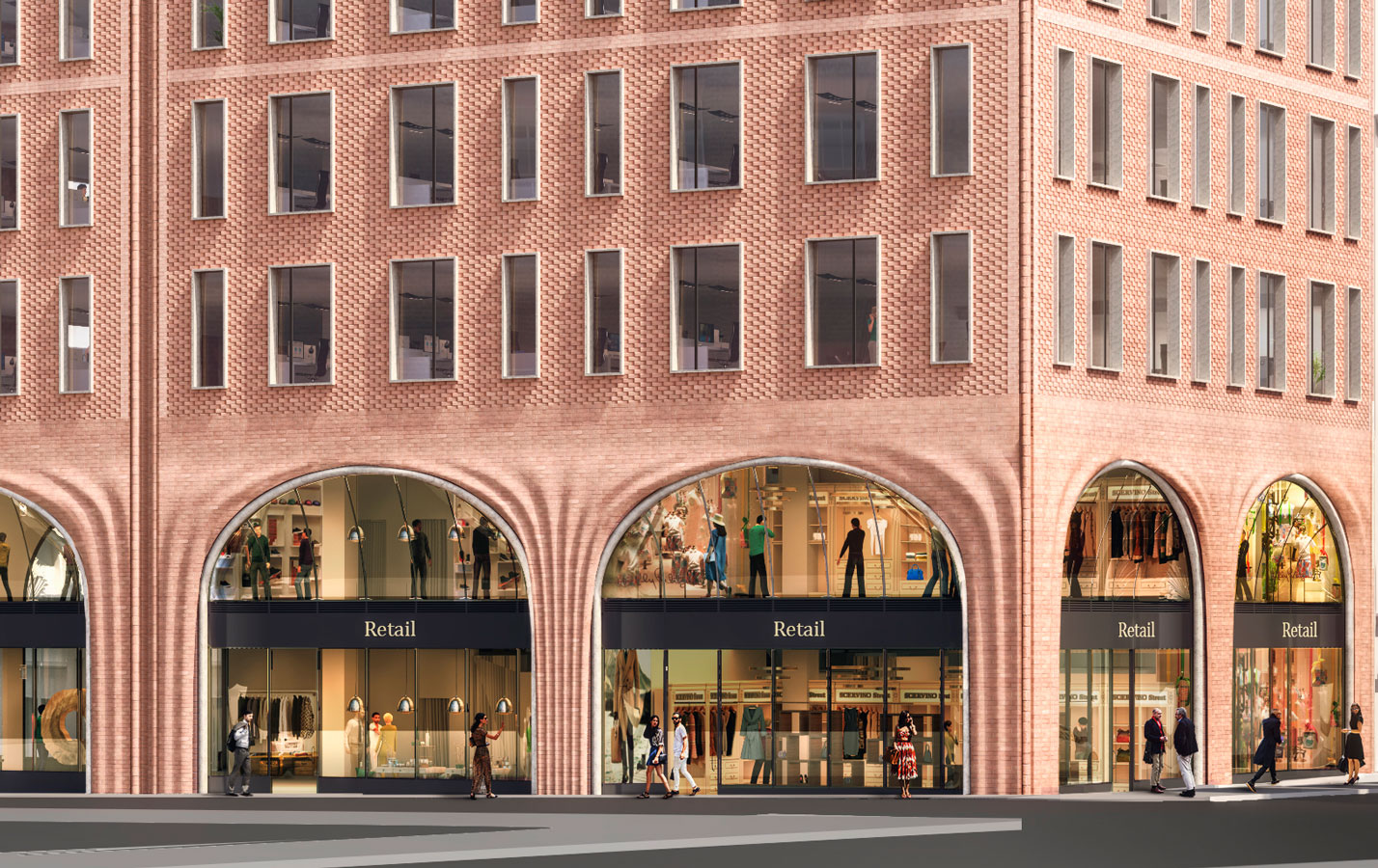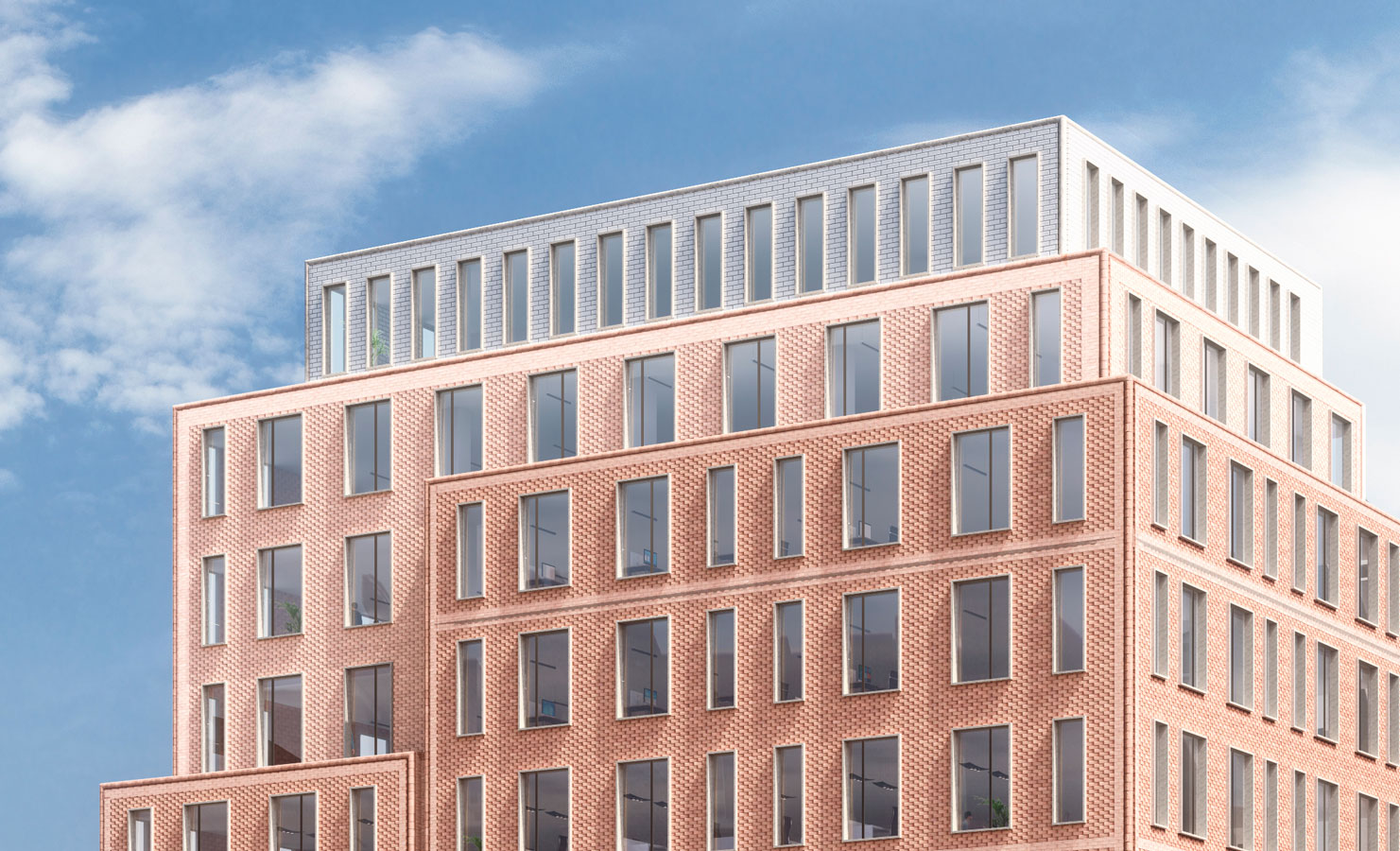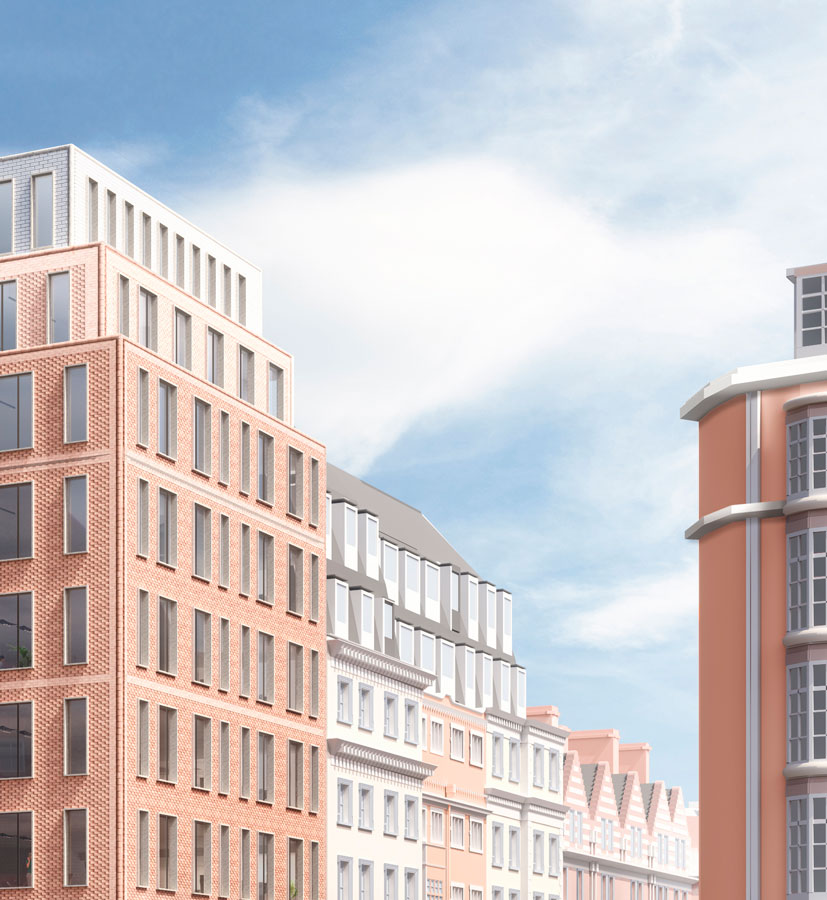 Brook Street, Westminster
Location

Westminster

Client

Grosvenor

Size

13,500sqm

Date

2017
In 2017 Grosvenor approached Fathom to undertake a design feasibility study to assess if a brick building of scale could work on this prestigious site. What followed was a rigorous study of the context, exploring proportions, horizontal and vertical expression, symmetry, materiality and craft as well as heritage neighbours including Claridge's Hotel. Our proposals knitted the nine-storey retail and office building into the streetscape, establishing a strong corner presence whilst creating a modern evolution to the identity of Mayfair.
Brick is proposed as a material deeply ingrained in the Mayfair vernacular, but freed from load bearing duties as prefabricated elements, it can be used as a delicate fabric screen dressing the building with expressed stitches, seams and texture. Read as a calm volume from a distance, up close the brick façade displays complexity and depth via a delicate play of light, shadow, rhythm and pattern.
At ground floor the fabric is more fluid as it drapes around double height arches which tie the main volumes to the street and celebrate their public use. Digital tools are used to craft contemporary versions of rubbed or gauged brick historically used on Mayfair shopfronts.
As the building rises, workspace floors have a tauter fabric treatment, hemmed by piped seams, edge capping and stitched cornice lines. Slim window proportions punch through the fabric screen to relate to neighbouring Georgian buildings, with widths responsive to the arches at street level.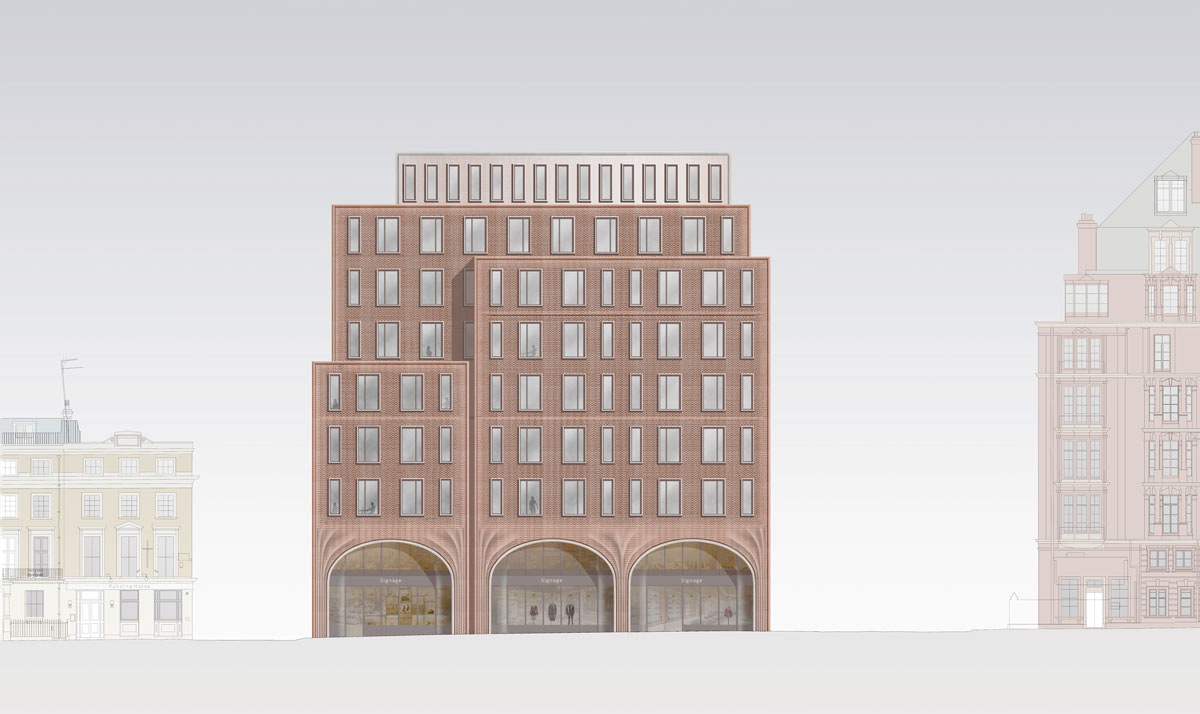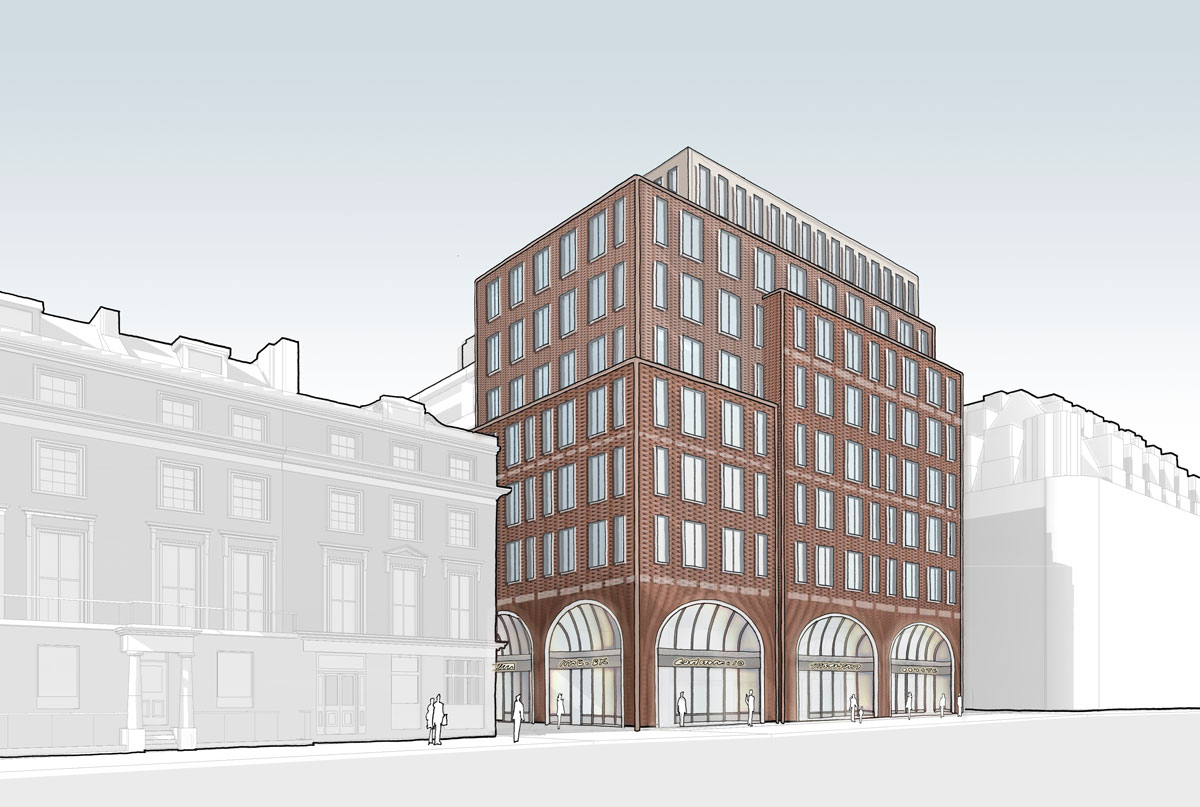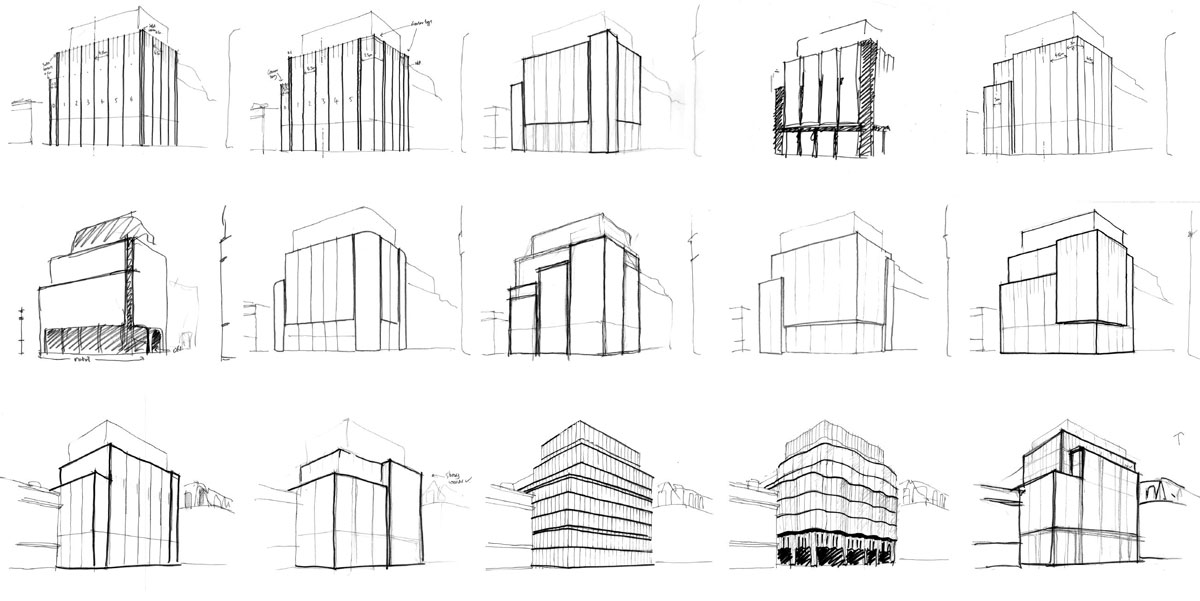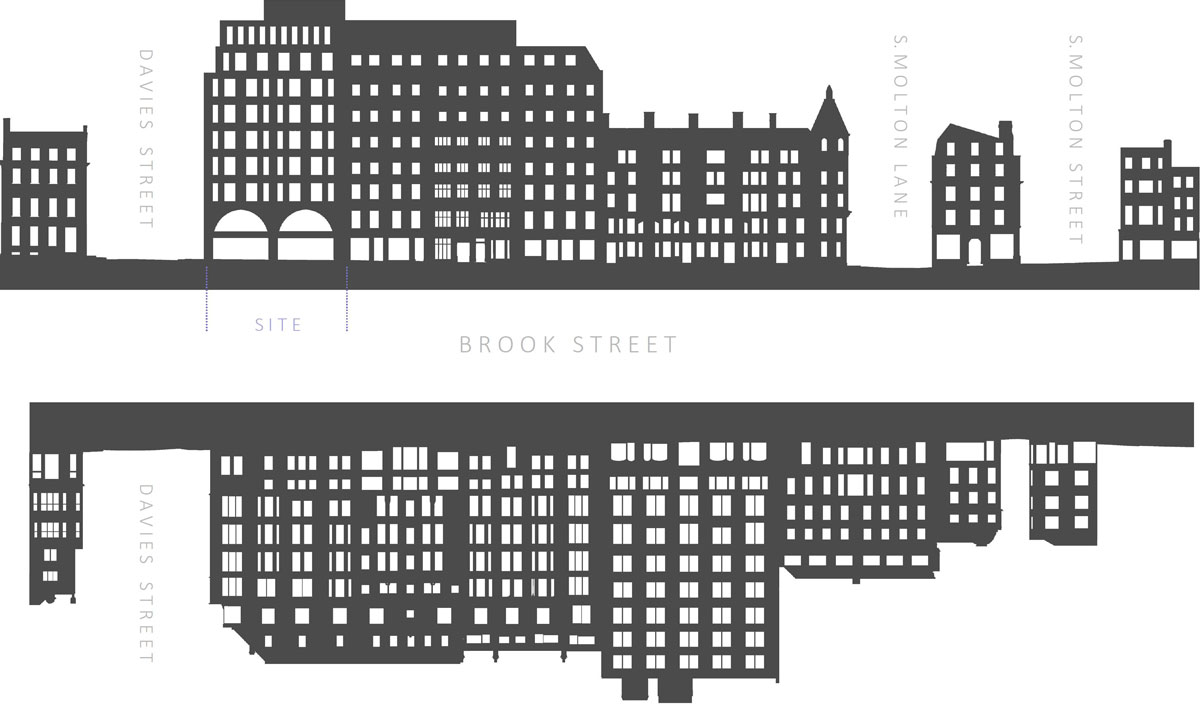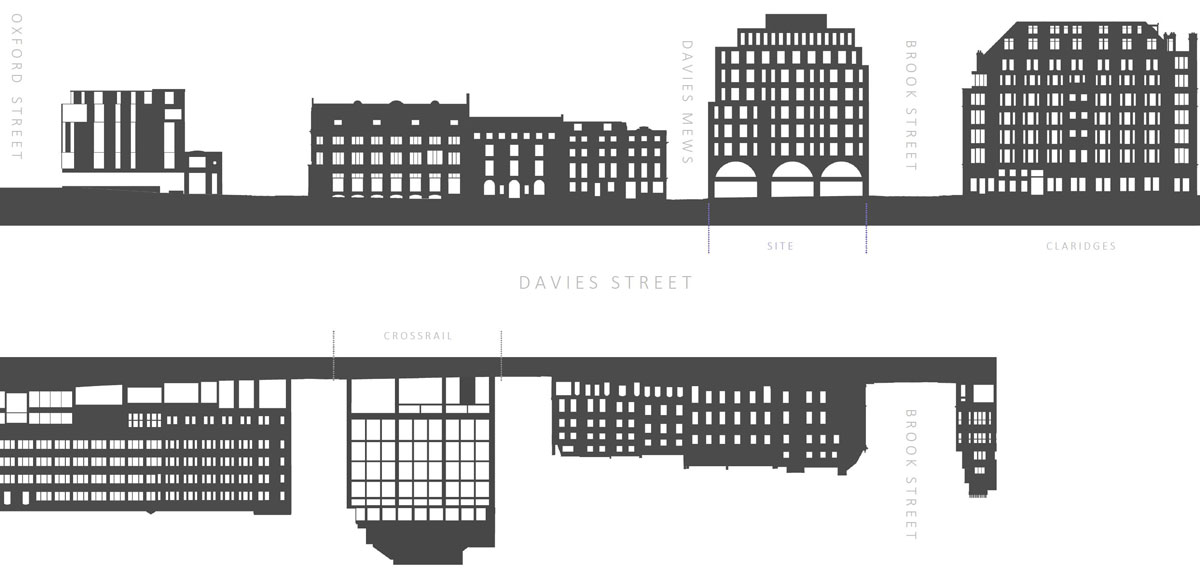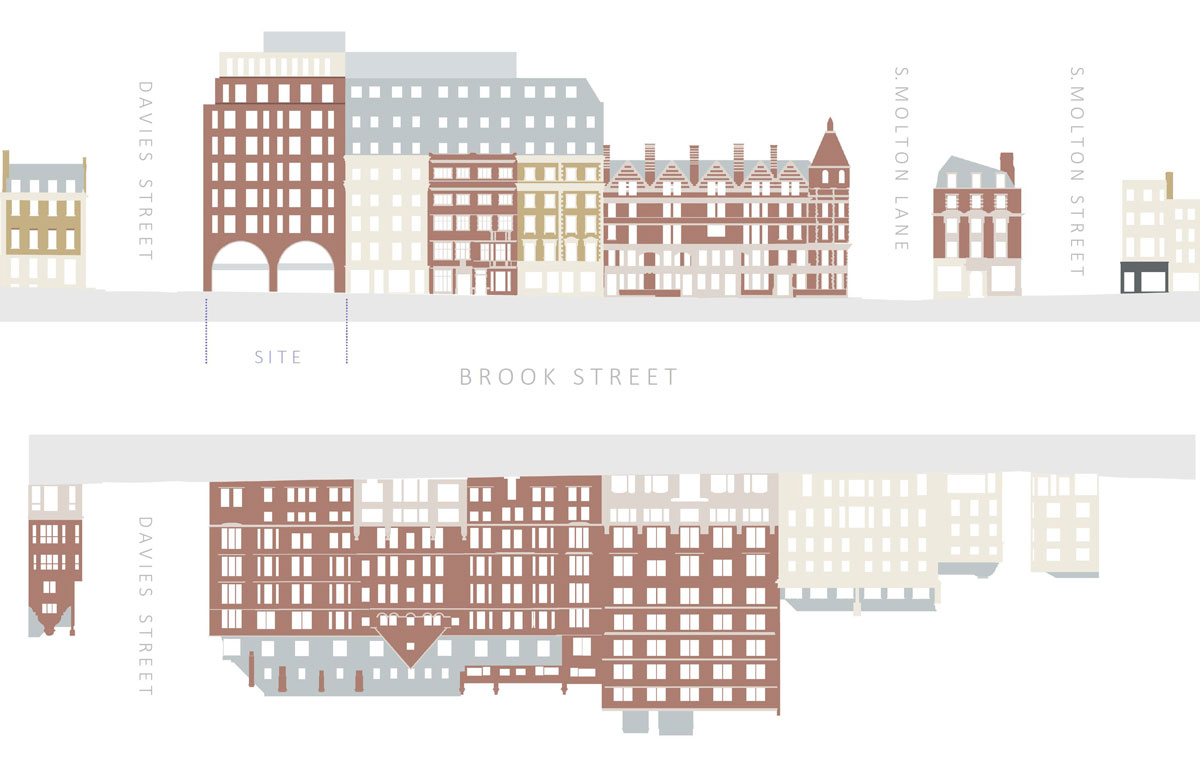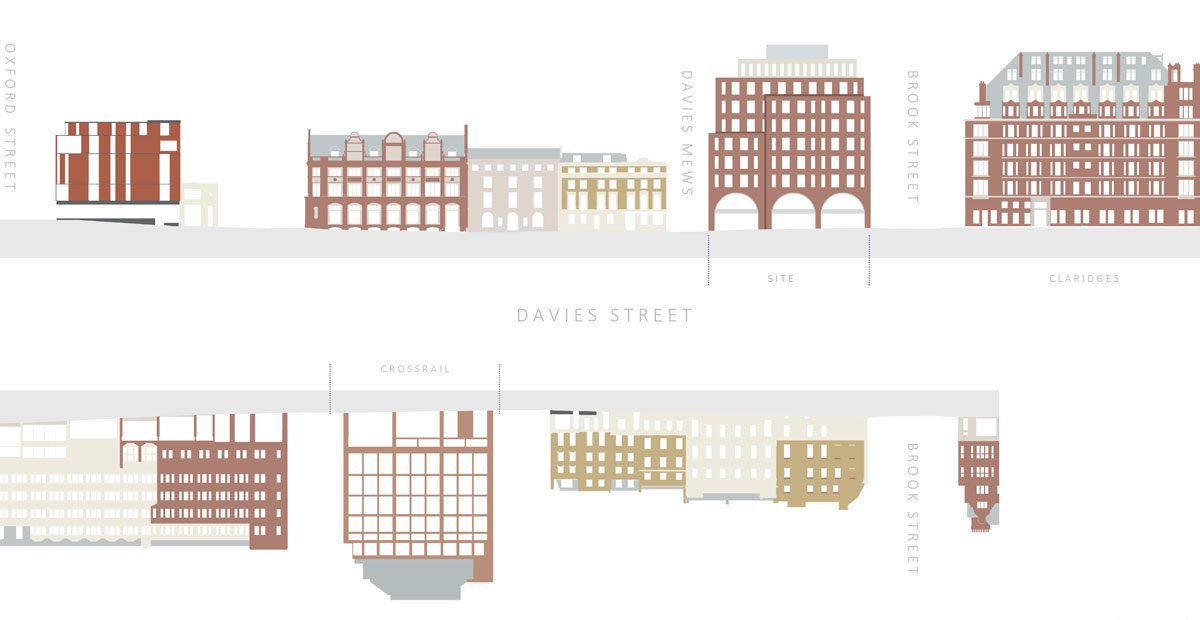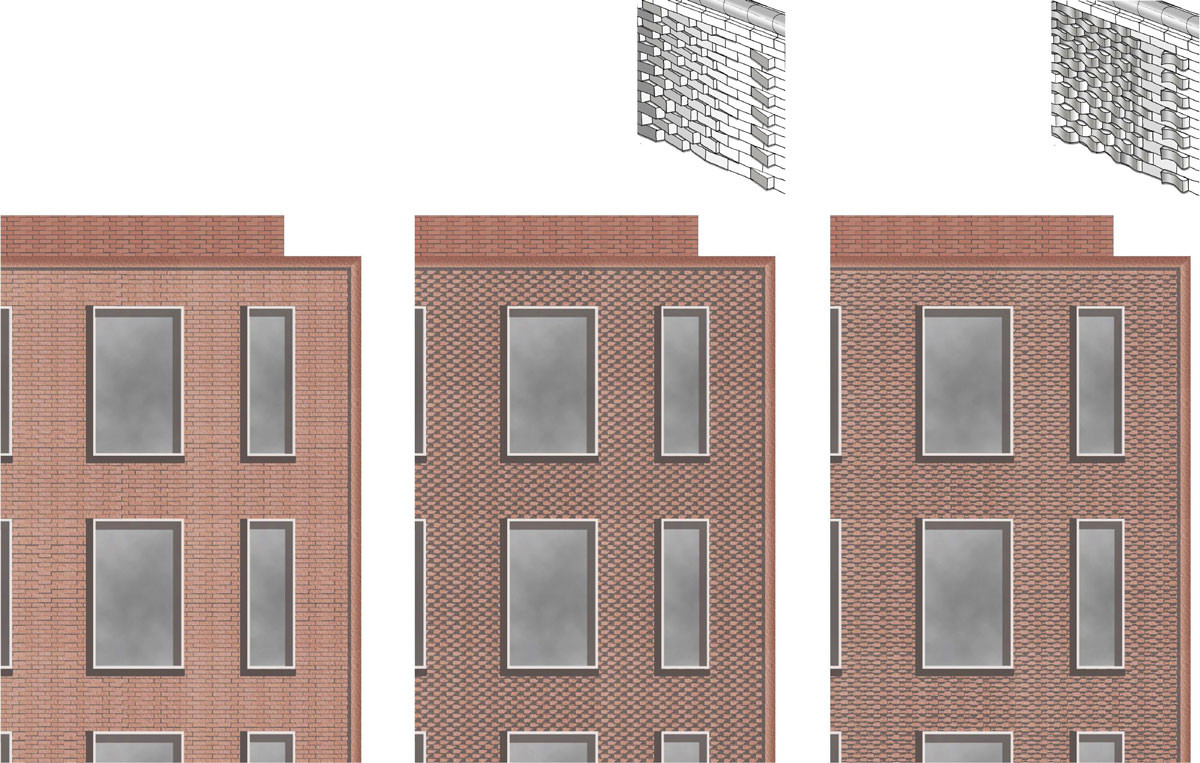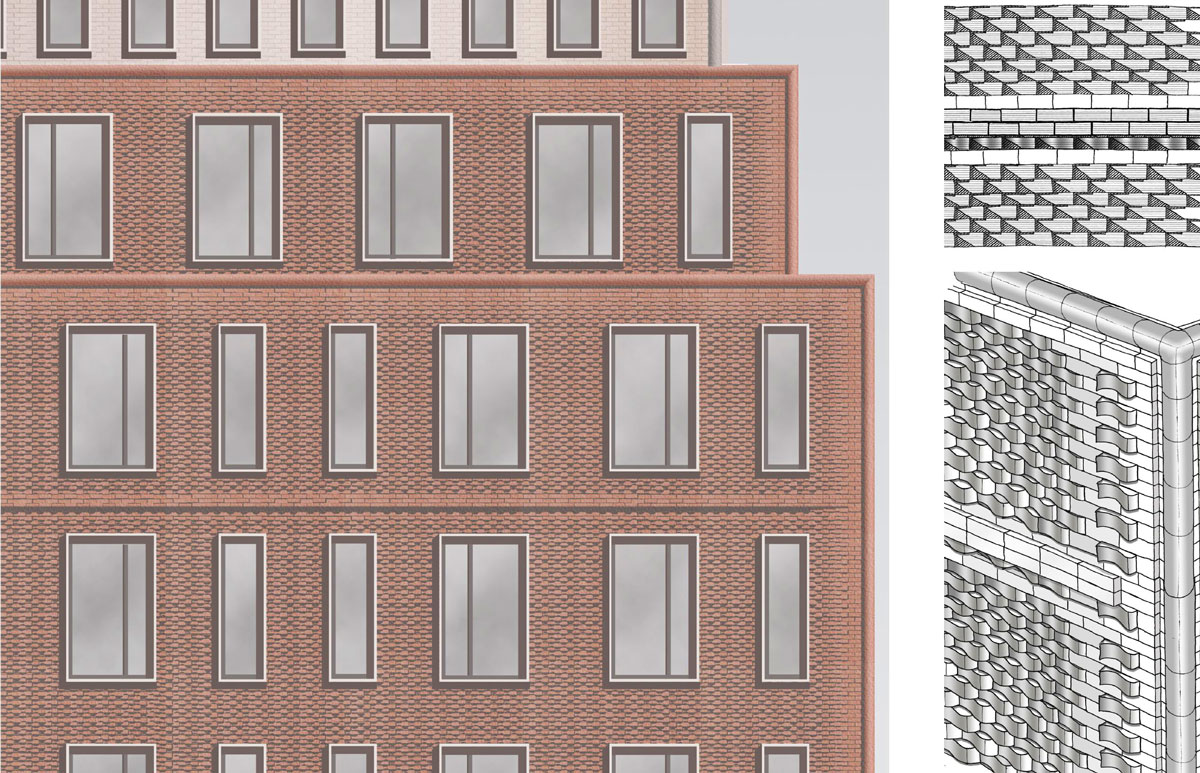 Planning

Gerald Eve

Heritage & Townscape

Donald Insall