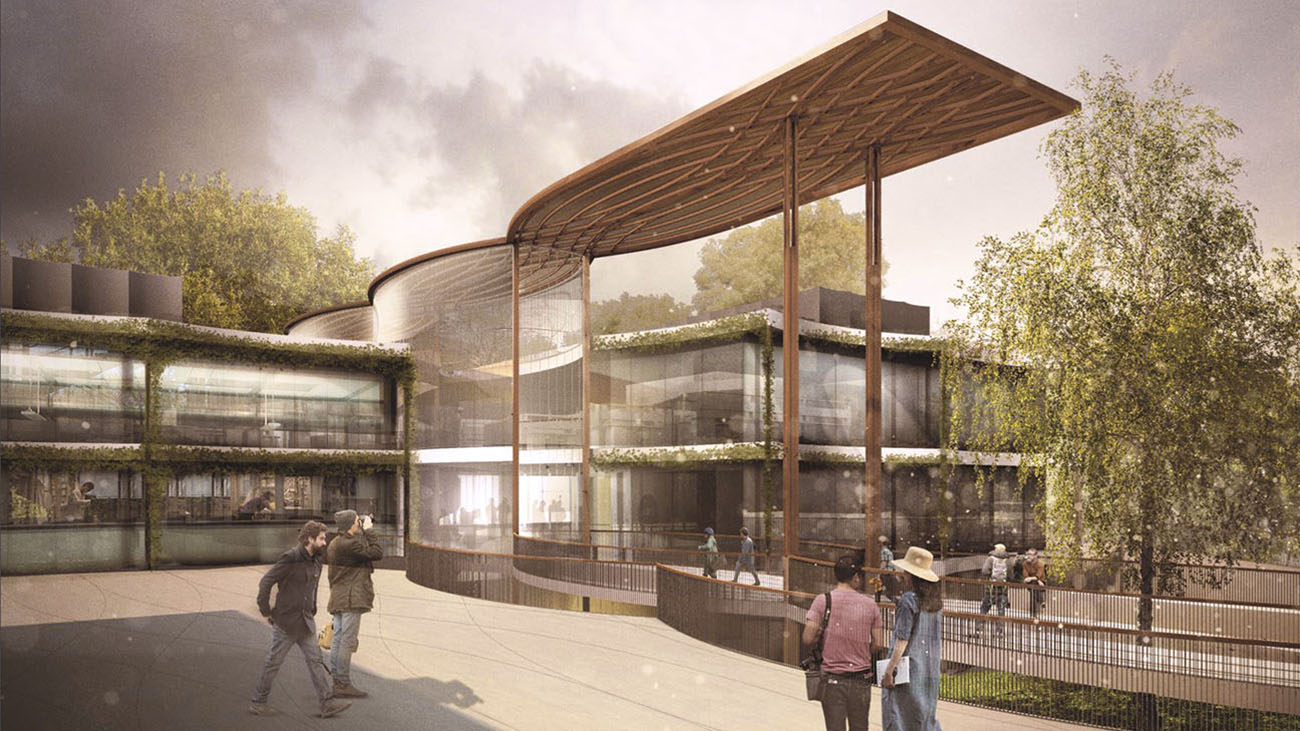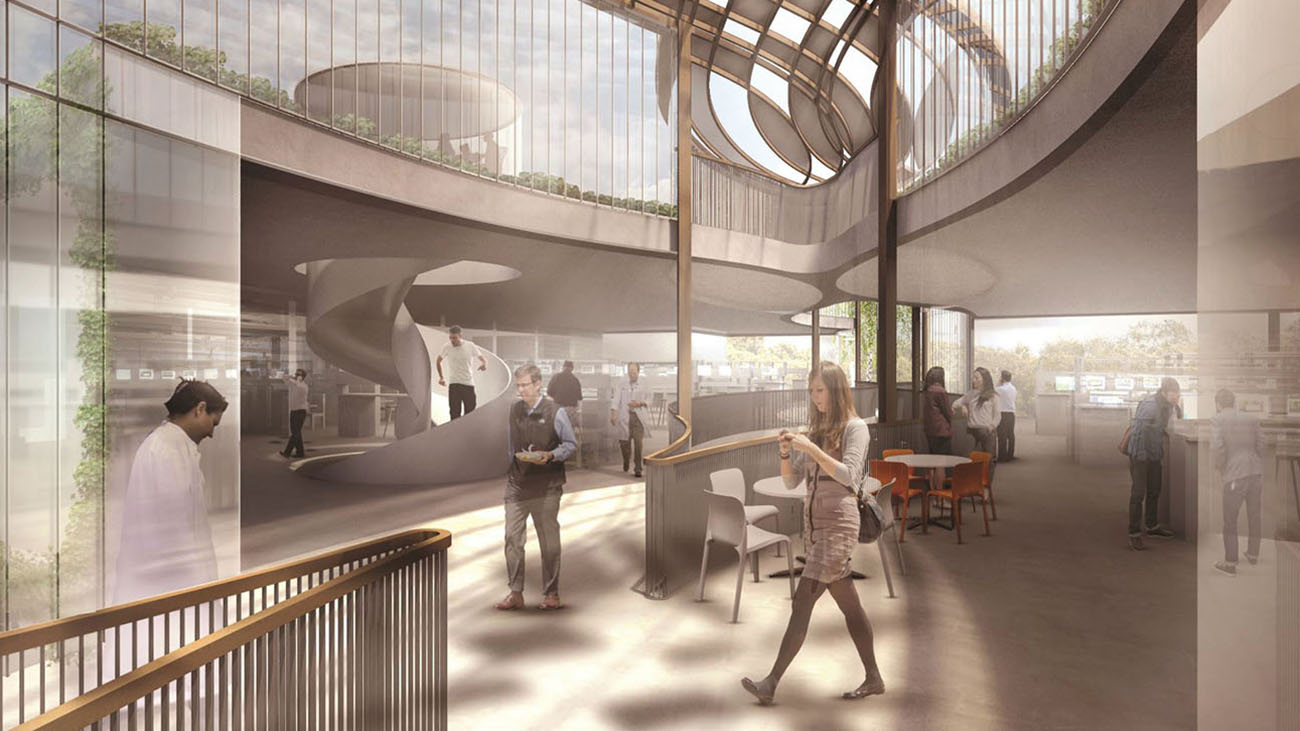 Medical Research Institute, Oxford
Location

Oxford

Use

Education, Research

Client

University of Oxford

Size

3,900sqm / 42,000sqft

Date

2016
This detailed feasibility for The University of Oxford provides a world class medical research institute including laboratories, departmental and administrative offices, a café and roof gardens.
Faced with a restricted plot offering reduced visibility, on an already intensively developed site, we embraced the tropical nature of both donor and research, designing a building under a 'canopy' of trees which allows it to be discovered easily from any approach.
An undulating floor edge and expressive canopy creates a striking central circulation space which encourages interaction between the five departmental occupiers. Externally the theme continues with roof terraces and sunken gardens abutting established trees.