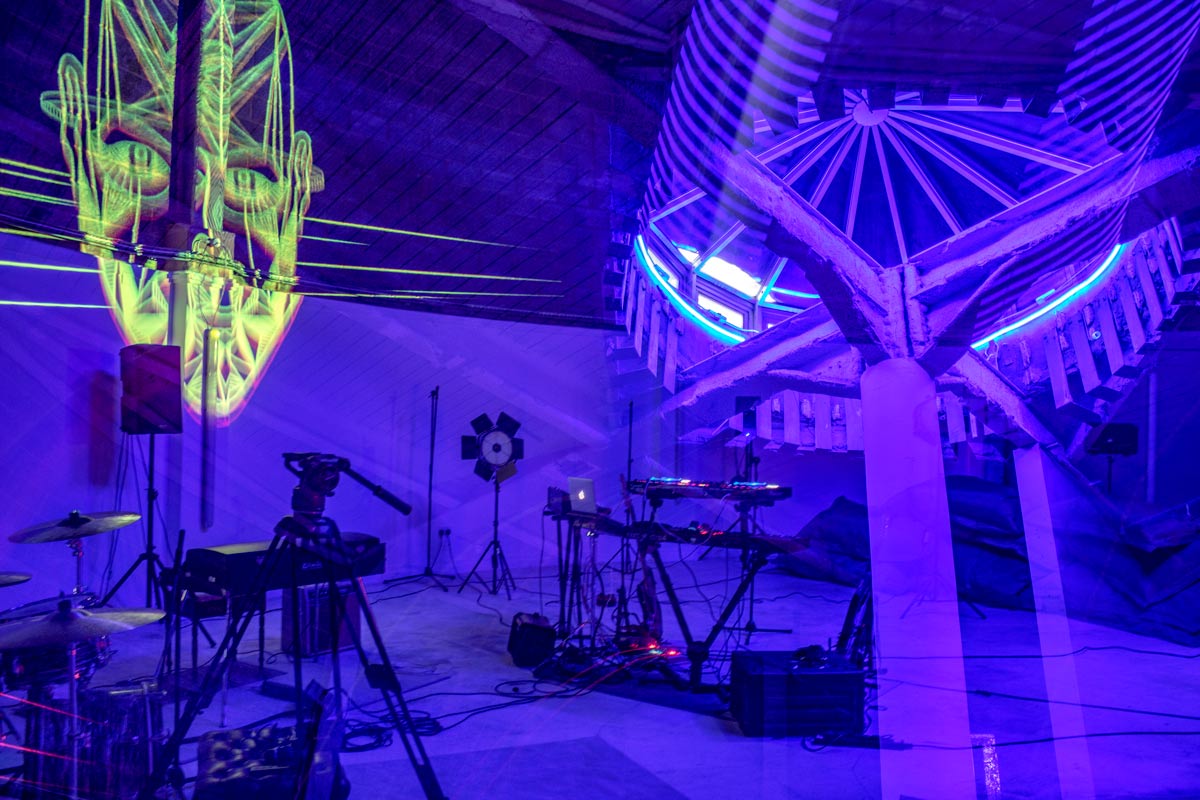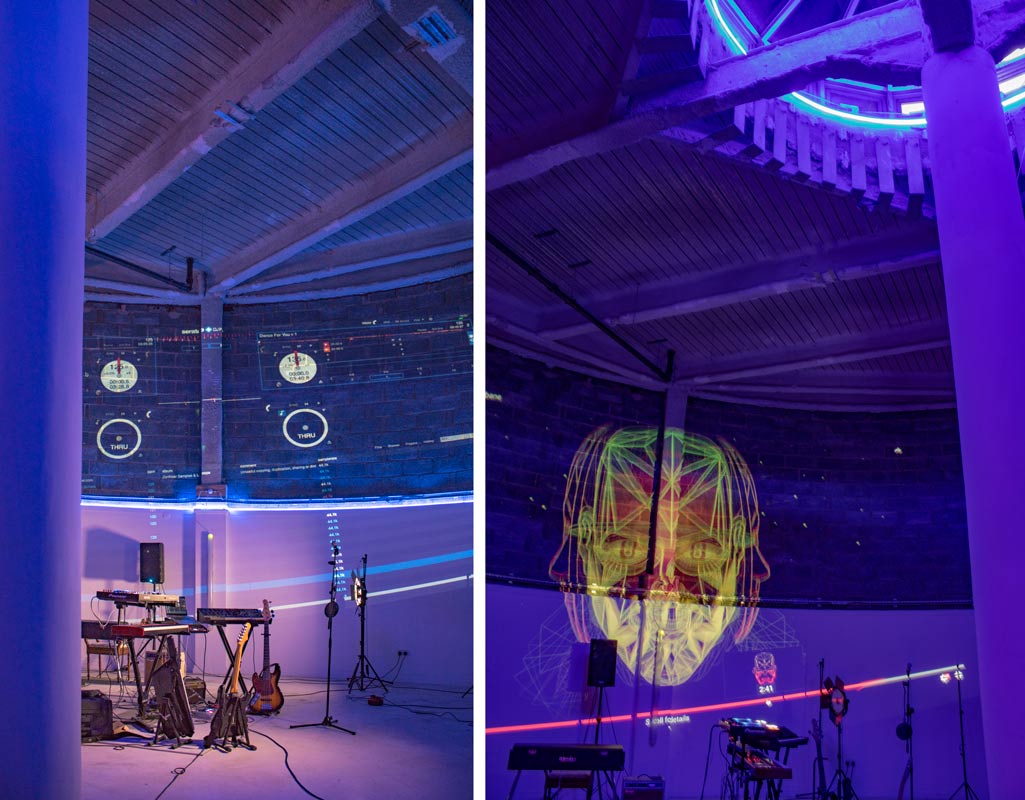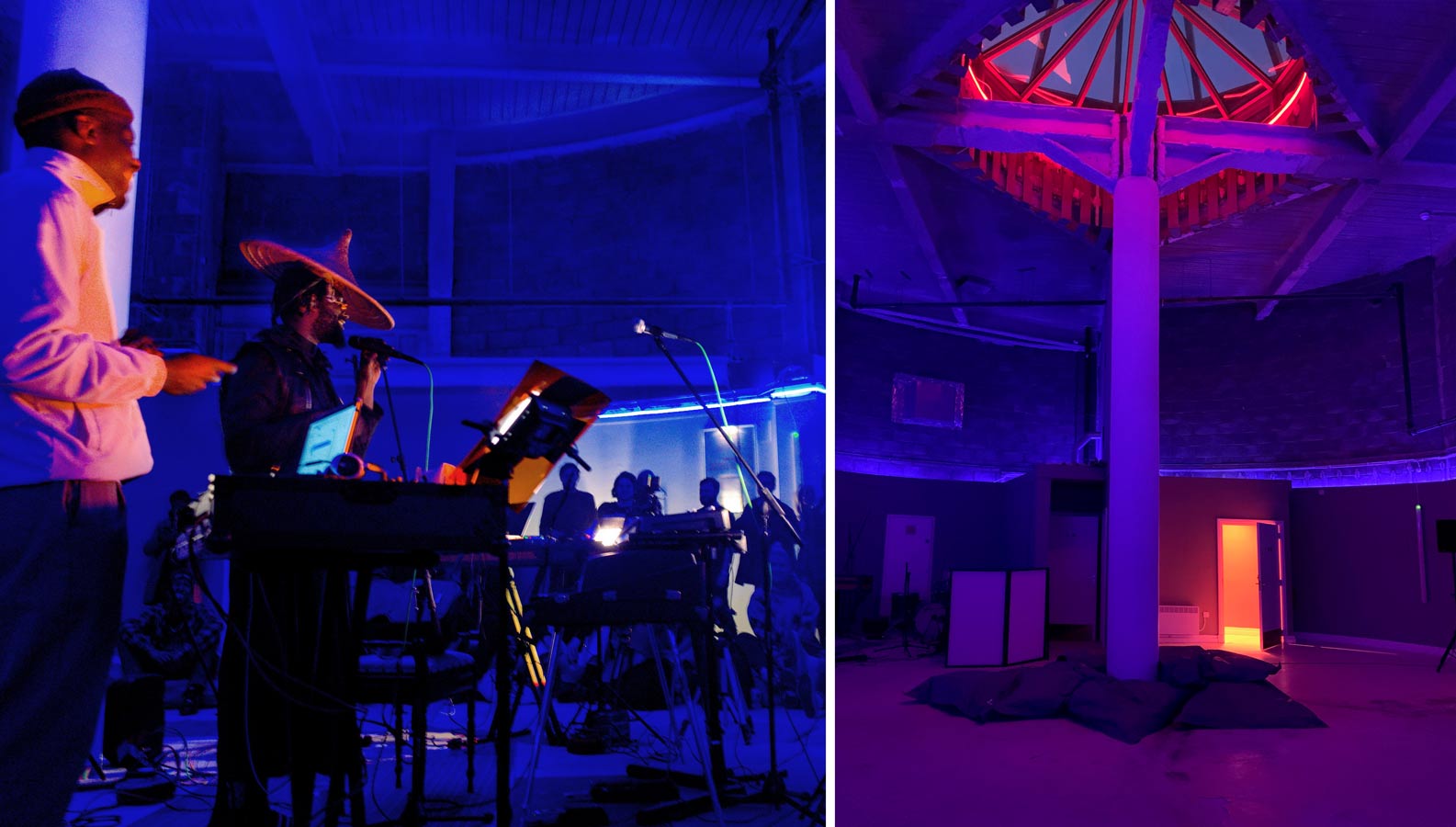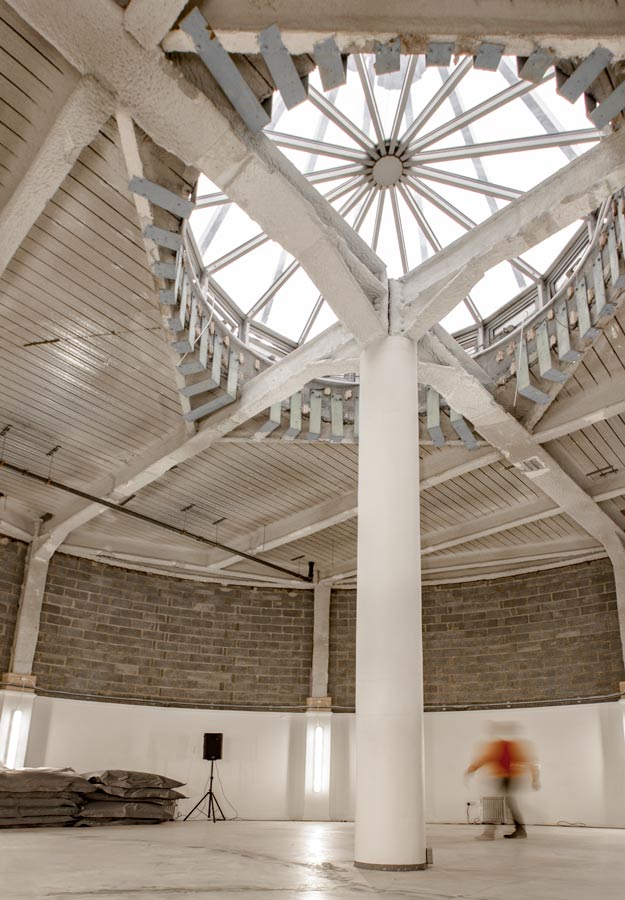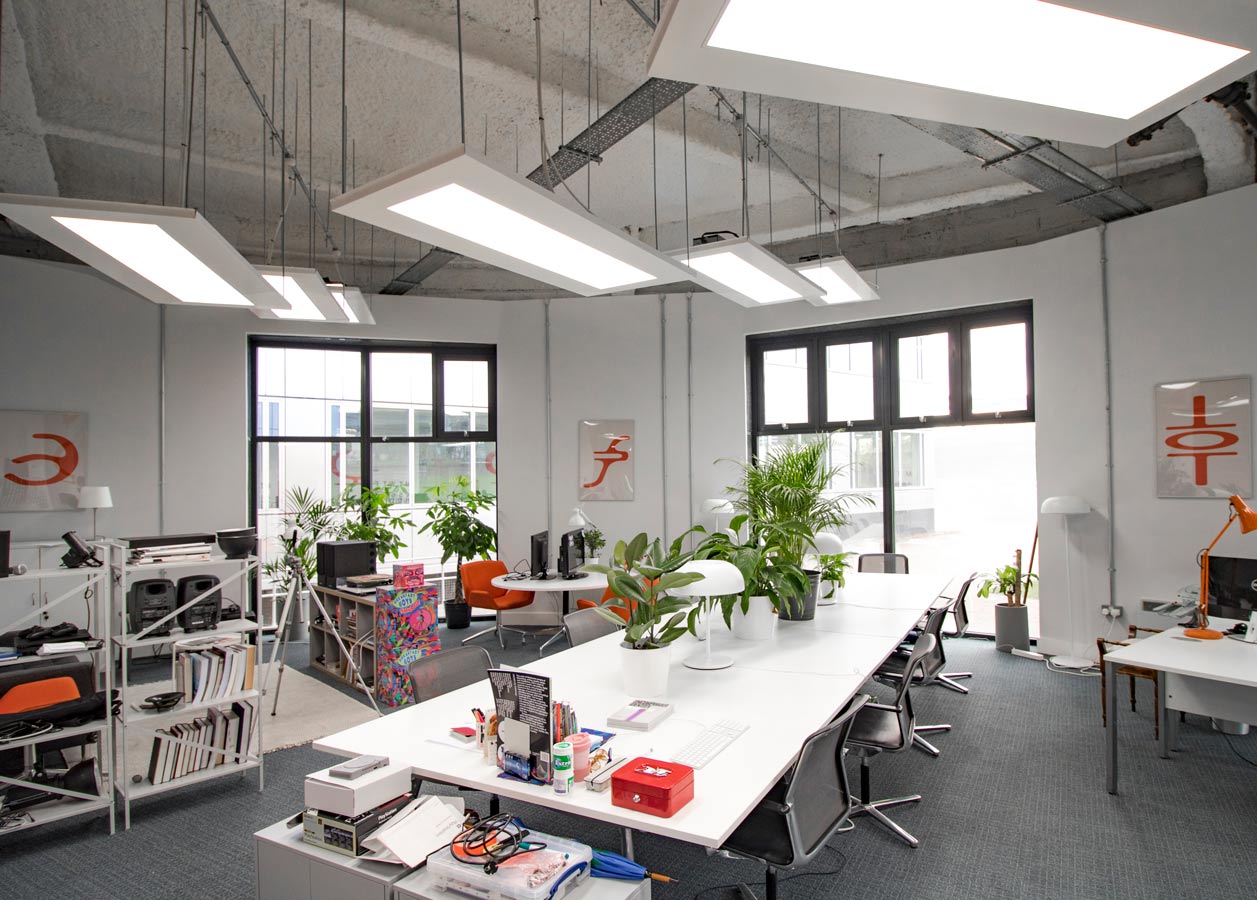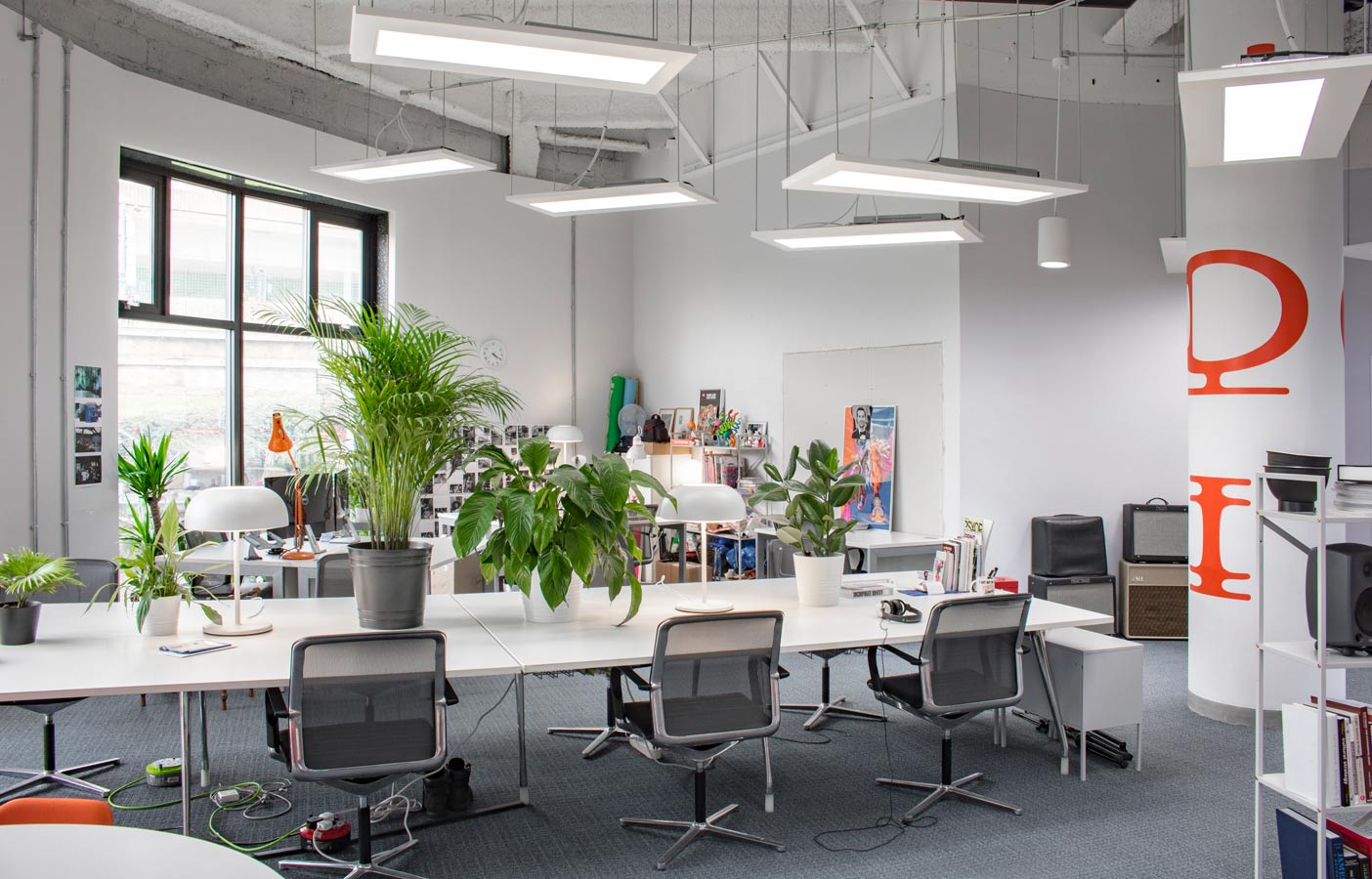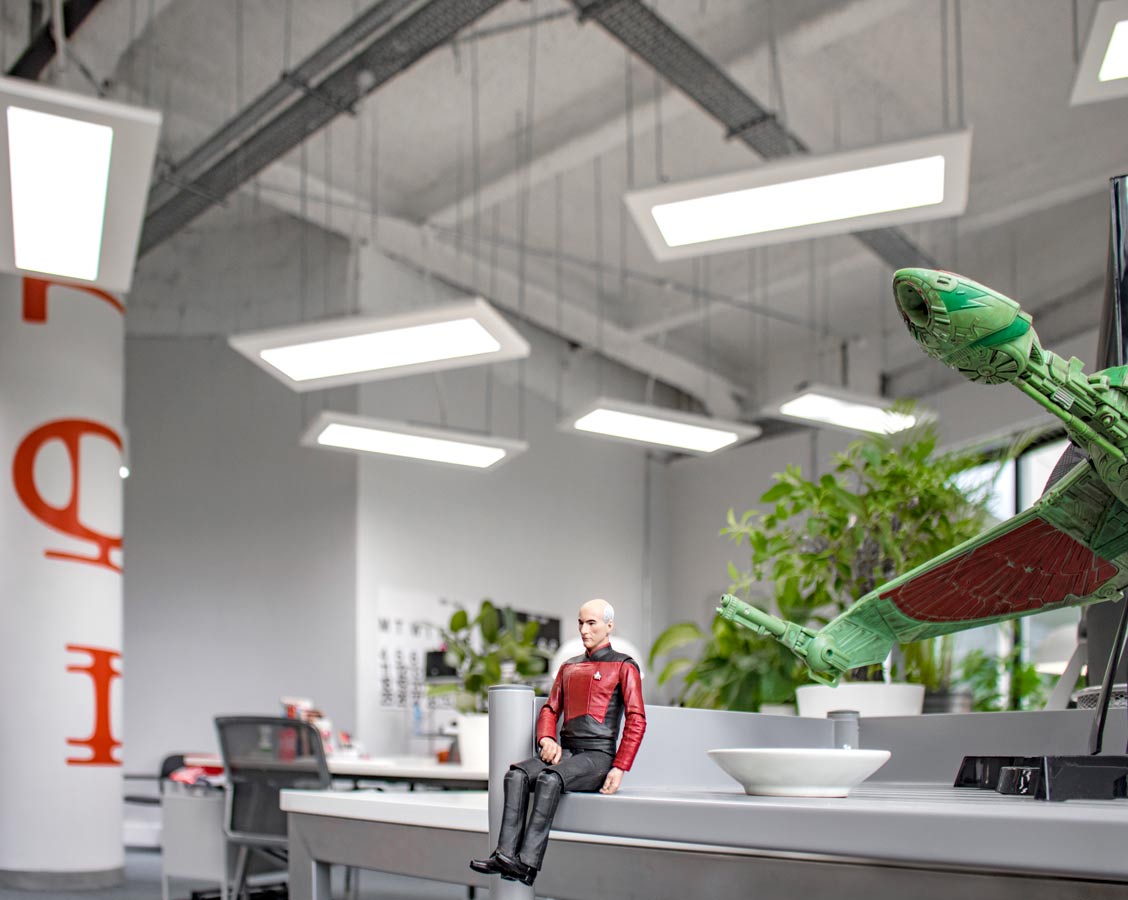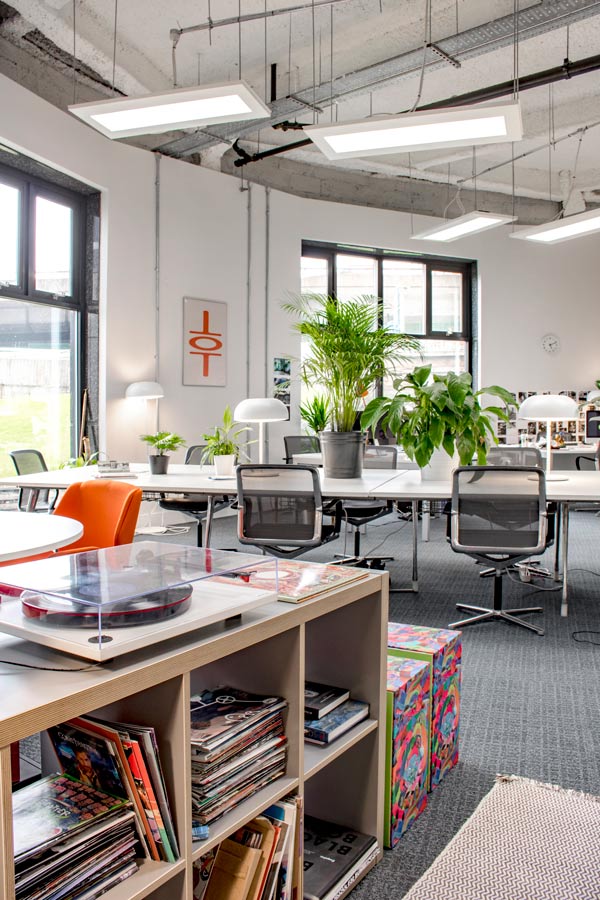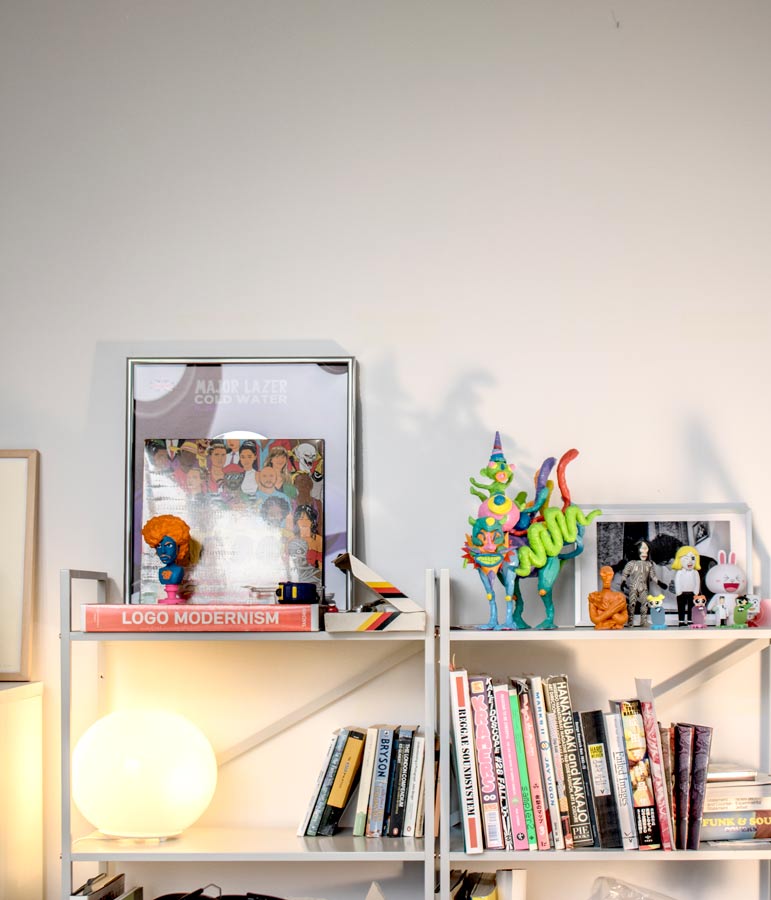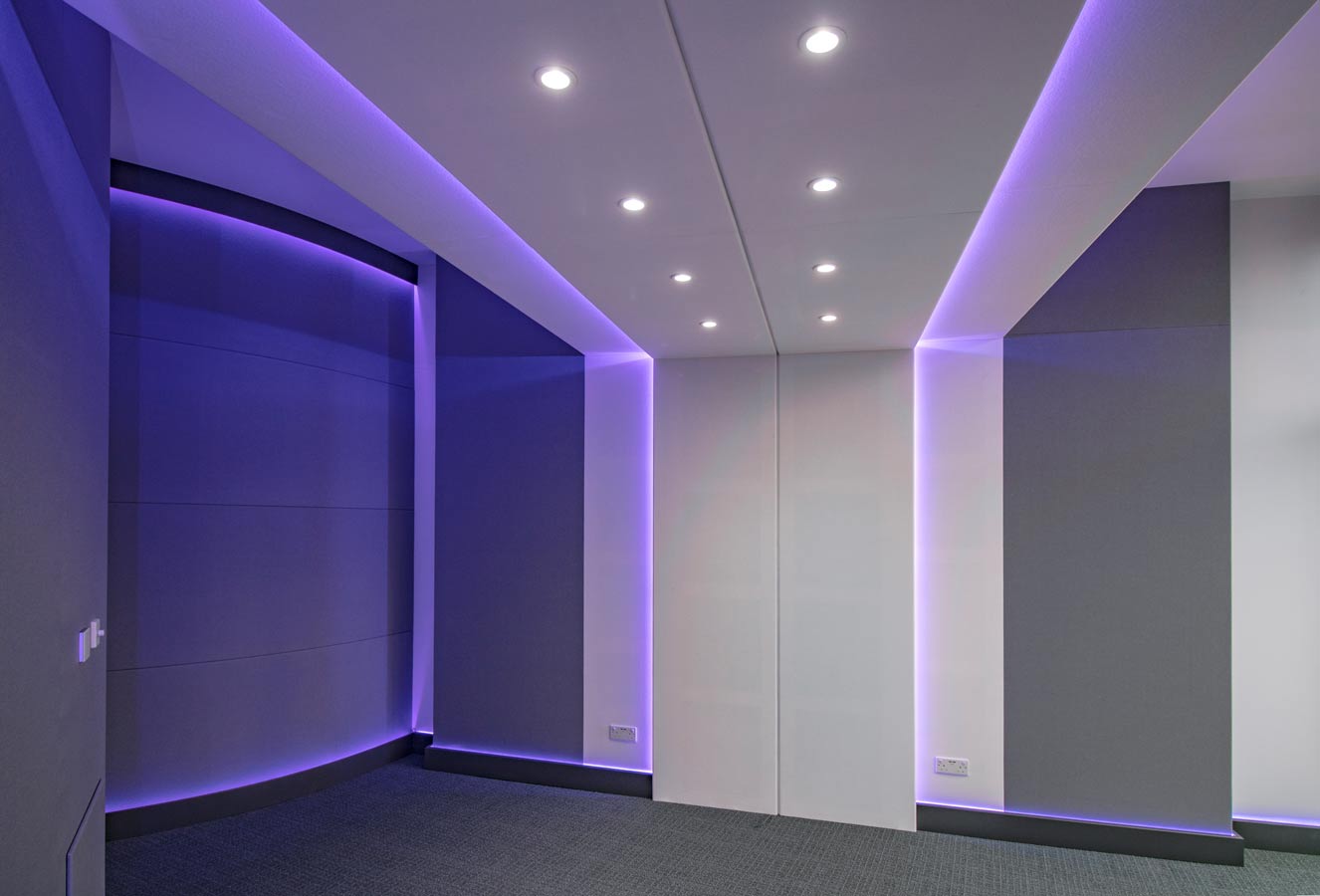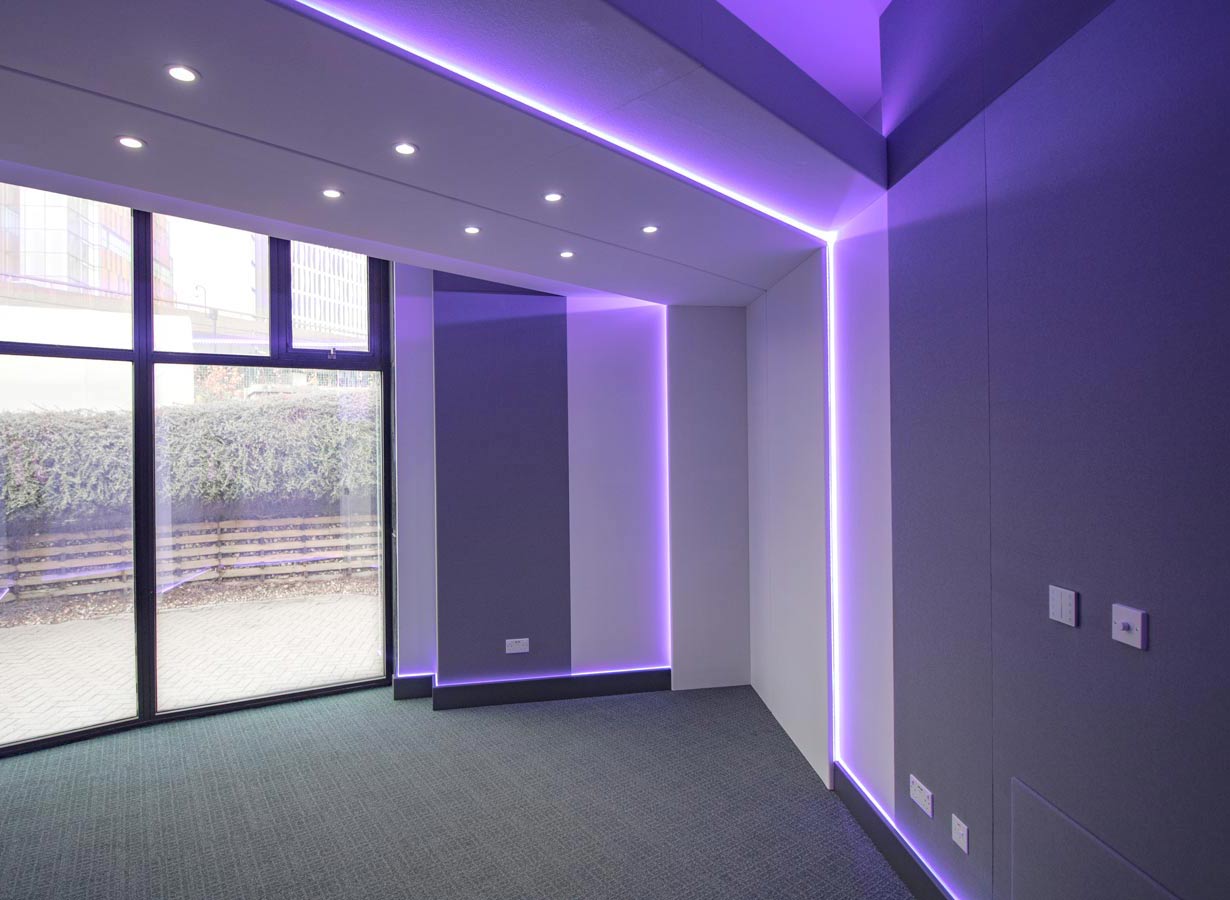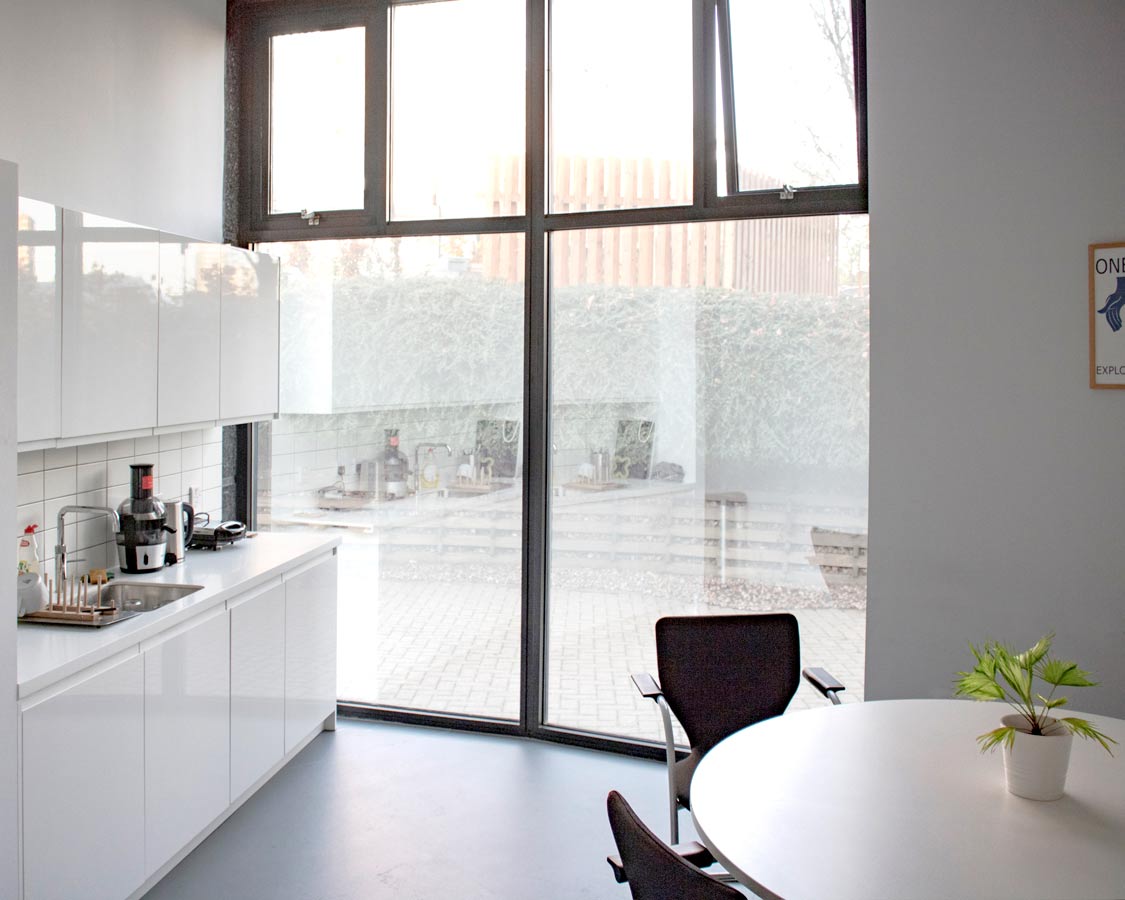 The Rotunda – White City Place, Hammersmith and Fulham
Location

Hammersmith and Fulham

Use

Workspace, Education, Culture

Client

Stanhope

Size

325sqm

Date

2019

Awards

Blueprint shortlisted
Part of the new creative campus at White City Place – home to BBC Digital and the Royal College of Art – this project re-uses a former 1990s BBC nightclub to provide a 325sqm incubator space for up and coming artists and musicians. The design builds in flexibility to accommodate the artists as their needs develop.
The original distinctive cylindrical structure was stripped back to expose generous floor to ceiling heights and a feature conical rooflight, creating dramatic spaces for creativity to flourish.
Our design aesthetic plays on the industrial building character, exposing its geometry and materials including raw block, structural steelwork and services against a neutral backdrop for future tenants to create their own character.
Creating a rational plan within the circular building, designs provide a ground floor workspace with a kitchenette, meeting room and new WC and shower provision. At first floor a dramatic open volume is provided with space planning for a series of recording studios, media visuals, green space, bar and breakout areas.
As a follow up project to The Pod – a mobile podcast studio for White City Place also by Fathom – The Rotunda expands the creative offer into emerging music and production.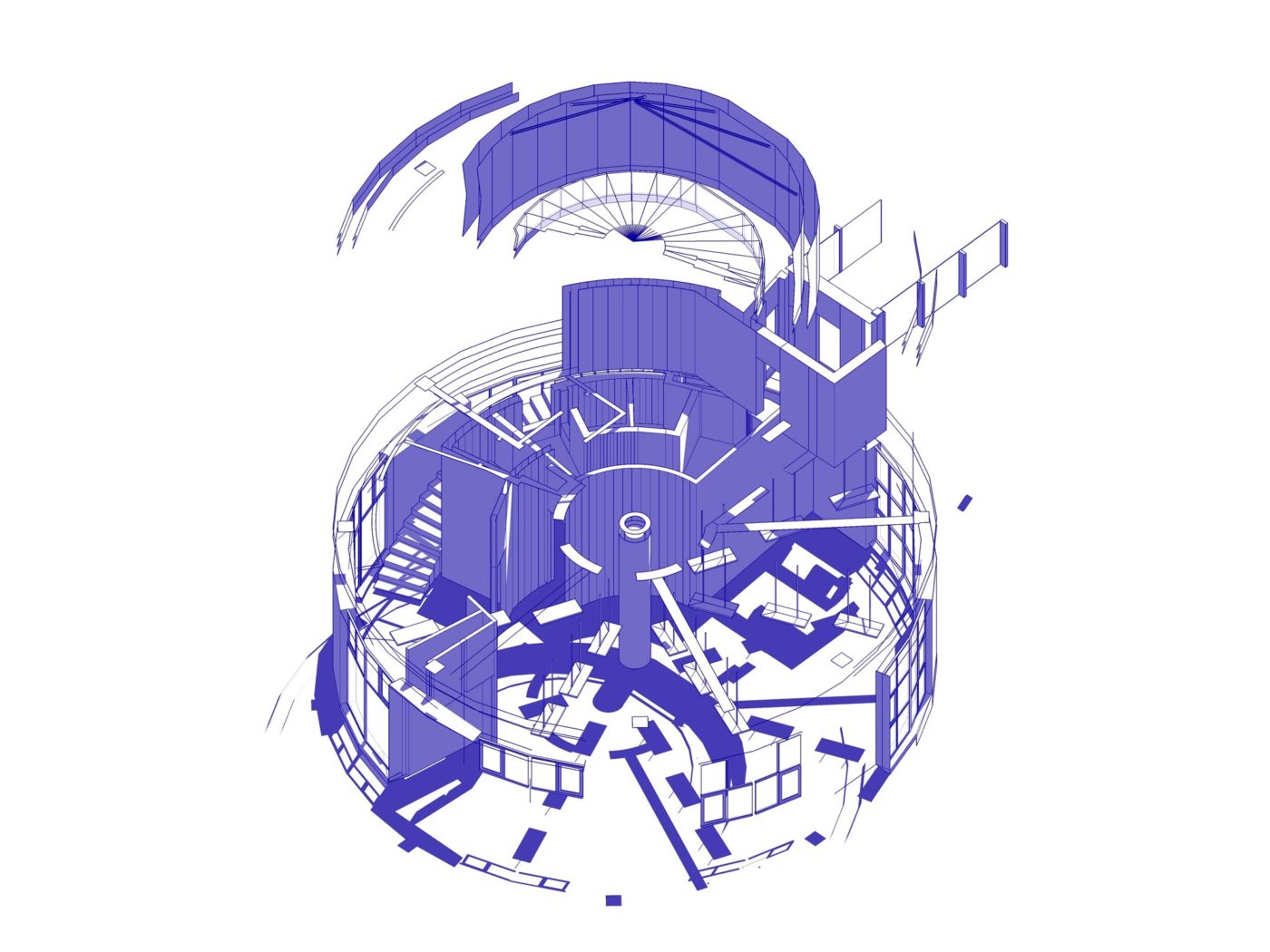 Concept
Conceived as an opportunity to re-invent a redundant peripheral building at White City Place on a limited budget, The Rotunda embraces the spirit of 'circular economy' by providing simple, adaptable, multi-use spaces for creatives to work and perform in.
The building utilises recycled items and equipment from previous fit-out projects within the White City Place development in order to deliver workspace in an affordable and sustainable manner. A list of potential re-use items was reviewed by the client and future tenant for incorporation within the design. These ranged from light fittings and air conditioning systems to kitchen units and furniture – predominantly sourced from the nearby Media Works building. This open collaborative process ensured we were providing the tenant with everything they would need within the space, whilst minimizing waste and unnecessary cost.
Working directly with the end-user created a clear understanding of spatial requirements on specific issues such as lighting layouts, and optimised room configurations for acoustics. It also allowed for an intrinsic understanding of their future aspirations, enabling built-in flexibility for further phased development.
Architecturally, the merits of the existing building are revealed – stripping back internal non-structural elements to enhance the building's unique character and geometry, and creating honest spaces by exposing key architectural features and generous floor-to-ceiling heights.
New-build elements are kept simple and utilitarian, to create a neutral backdrop allowing flexibility and adaptability for future tenants to create forge their own identity.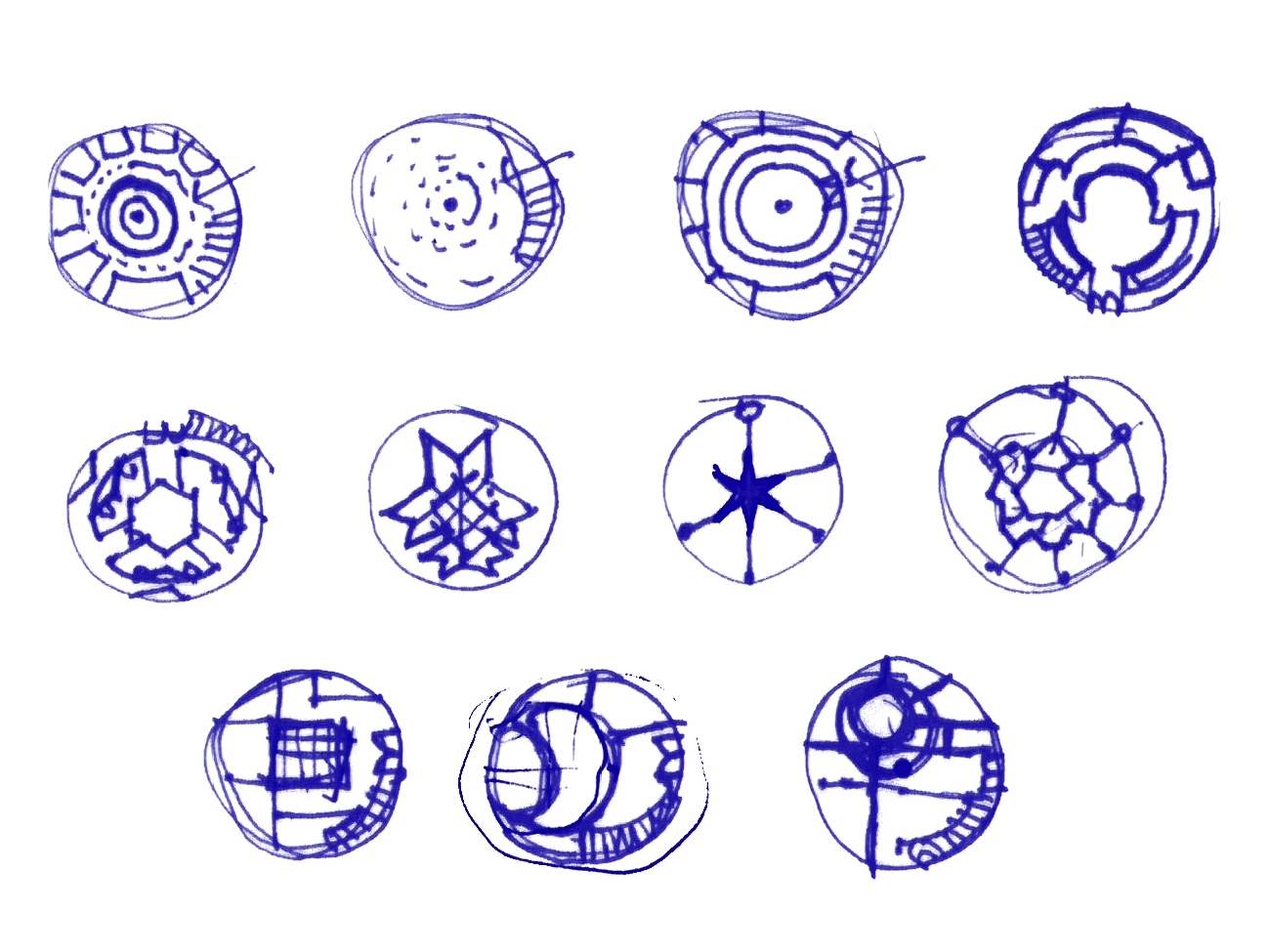 Layout
Layouts establish two distinct spaces with a deliberate contrast between the ground and upper level. Defining the two floors helps articulate a clear separation between the atmospheric studio and event spaces, and the more functional communal workspaces.
On entering the building, the layout is clear and intelligible. A curved stair peels off to the upper floor event space, whilst straight ahead offers a glimpse of activity through the main vestibule into the central workspace. The ground floor provides a series of naturally lit workspaces utilising generous window openings between columns.
Working within existing service locations, a rational plan was developed to provide shared workspaces for multi-disciplinary creatives supplemented with a kitchenette, meeting room and new WC and shower provision.
In contrast to the ground floor's lightness, the upper floor is more enigmatic in nature – the only natural light emanating from a conical rooflight at the building's apex. Stripping back the structural steelwork to this central aperture establishes a strong focal point within the space. Exposing the full height of the upper floor, a dramatic open volume is created with the flexibility to be sub-divided as a series of recording studios, media suites, green space, a bar and breakout areas.
The lack of perimeter windows creates an opportunity for lighting and projection to dynamically alter the atmosphere inside the space – particularly during live performance and event nights. The overall result creates an unexpected and immersive 360 degree visual and acoustic environment that inspires and exhilarates in equal measure. An event space with a truly distinct character, but one that is openly reconfigurable and and has the flexibility for future phased development.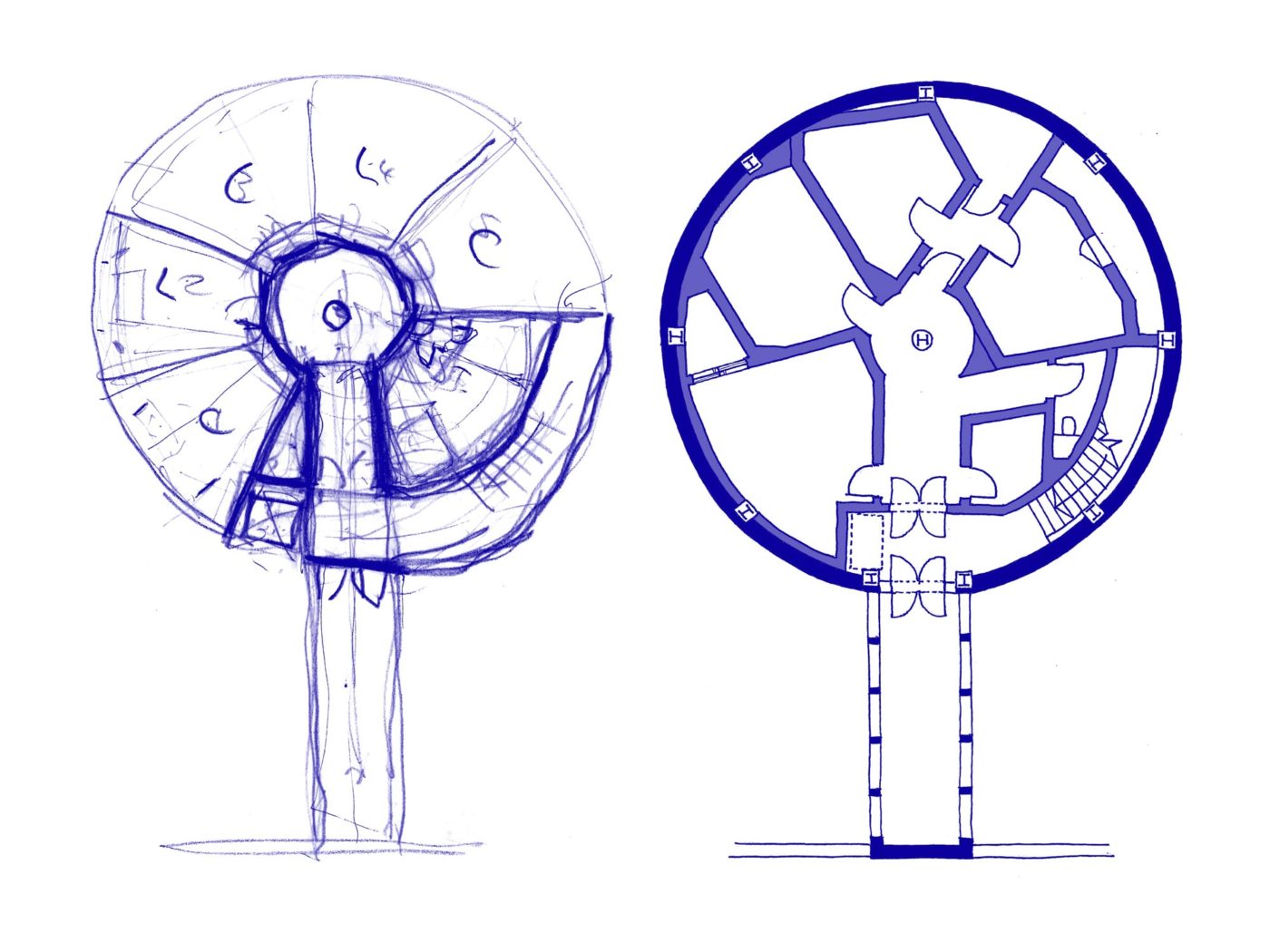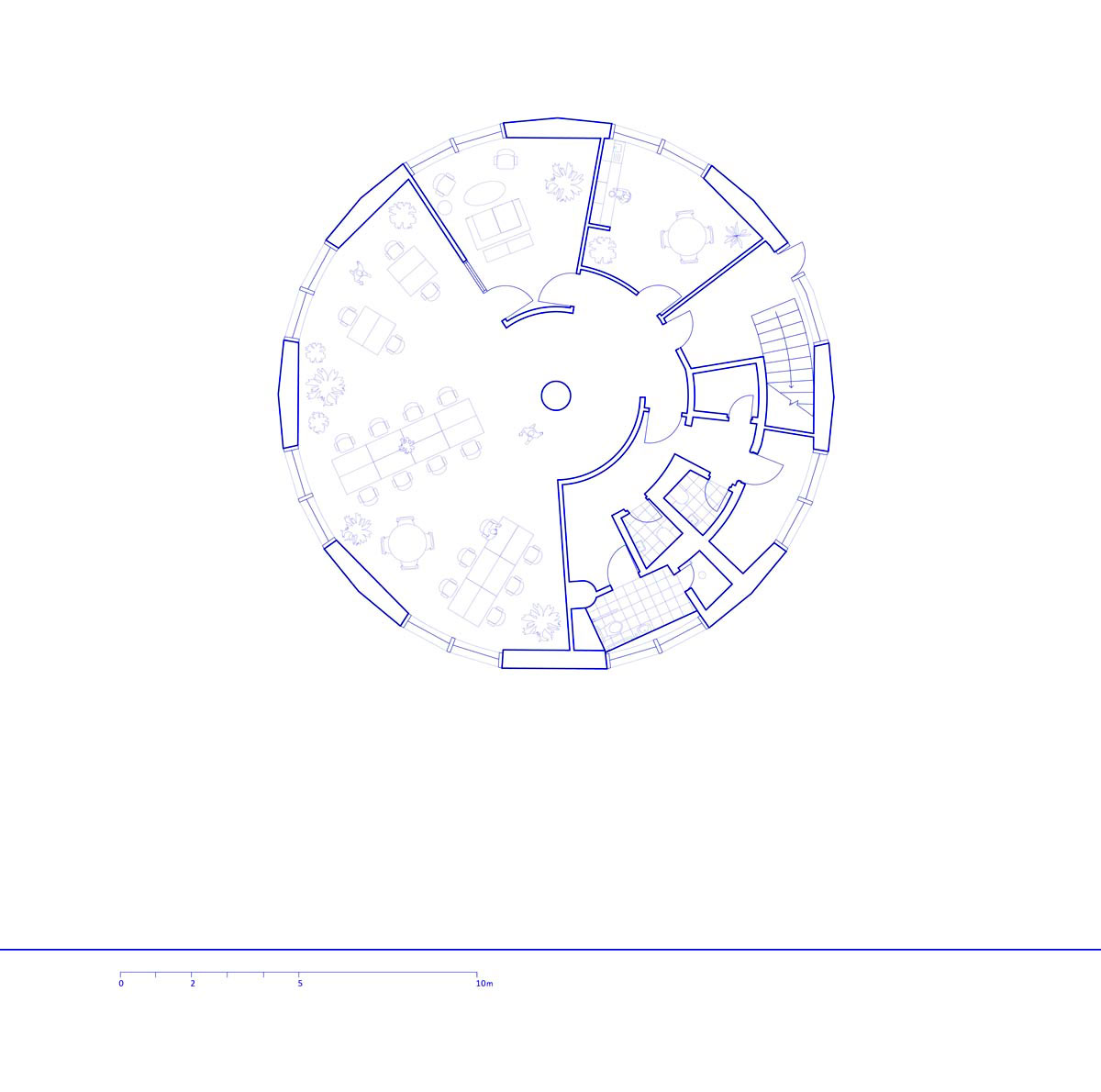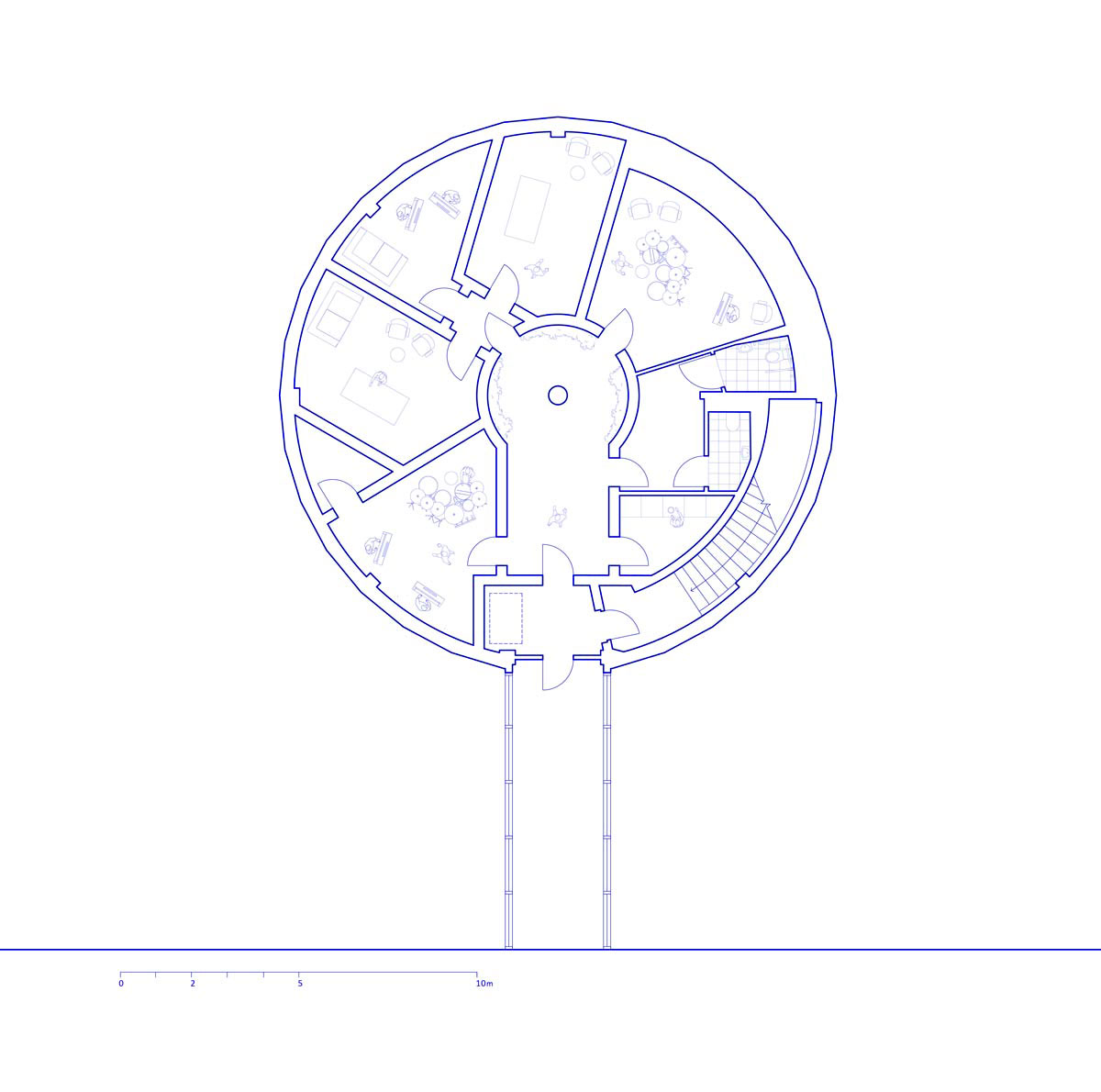 Evolution
Seen as the first phase in activating a 'lost' space, the project had a long-term aim of becoming a new cultural home originally under the 'The Paul Institute' banner, for one of the UK's most ambitious and original contemporary musicians.
The primary aim was to create spaces that would provide a backdrop for the tenant to add their own distinct branding and playfulness. The current tenant's mission is to provide accessible and nurturing space for music creativity and collaboration, not only for the benefit and development of the artists involved in it, but also to allow anyone to access and enjoy the output. As such the scheme provides a generous and versatile set of spaces, well suited to hosting a broad range of installations and events, with the added capacity to accommodate phased development over time.
The next phase is now underway with one room professionally tuned and fitted out by an acoustic engineer as the first studio space within the scheme.
Planning

N/A

Structure

N/A

Services

Sweco

Contractor

Kingly Developments