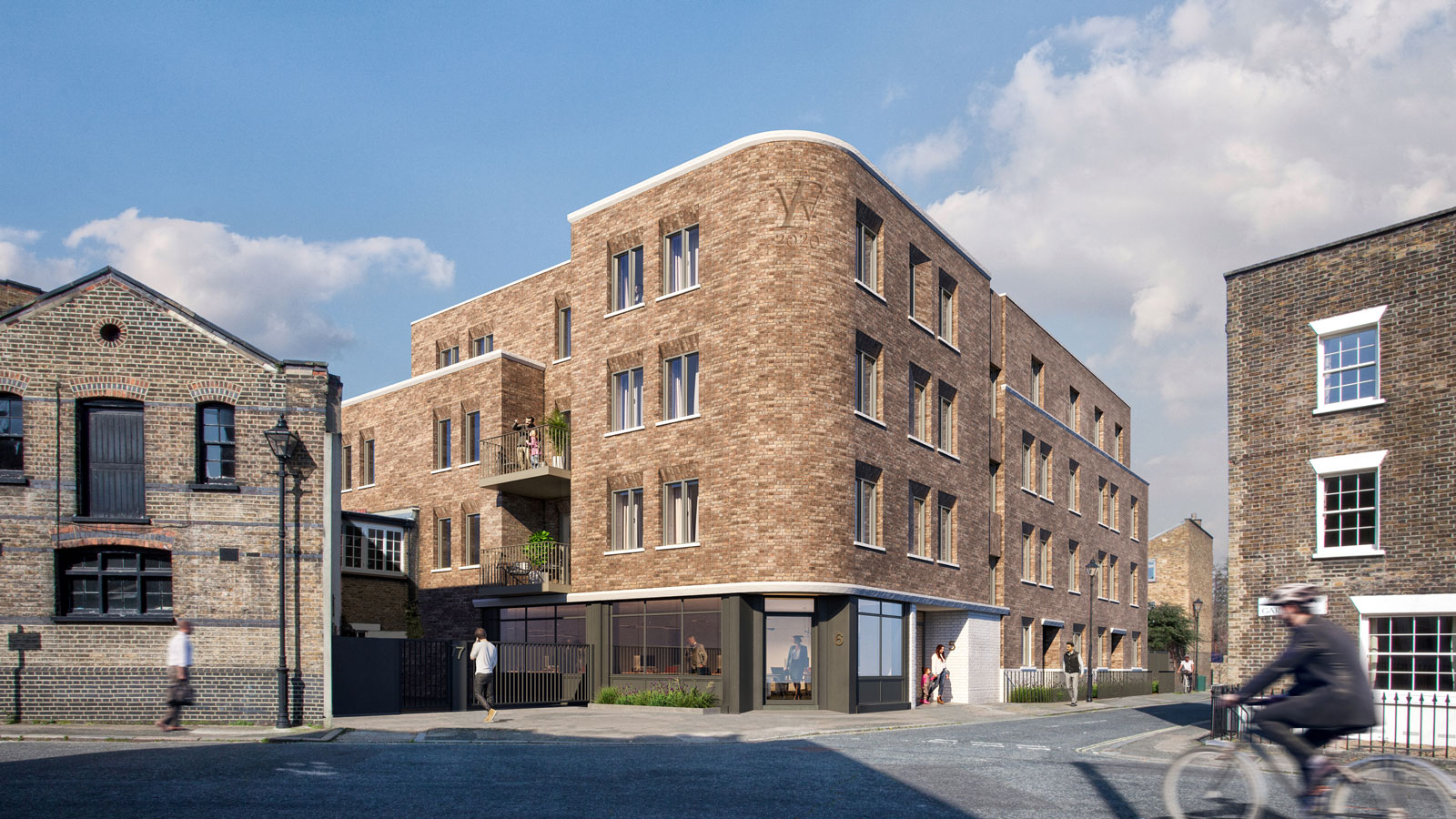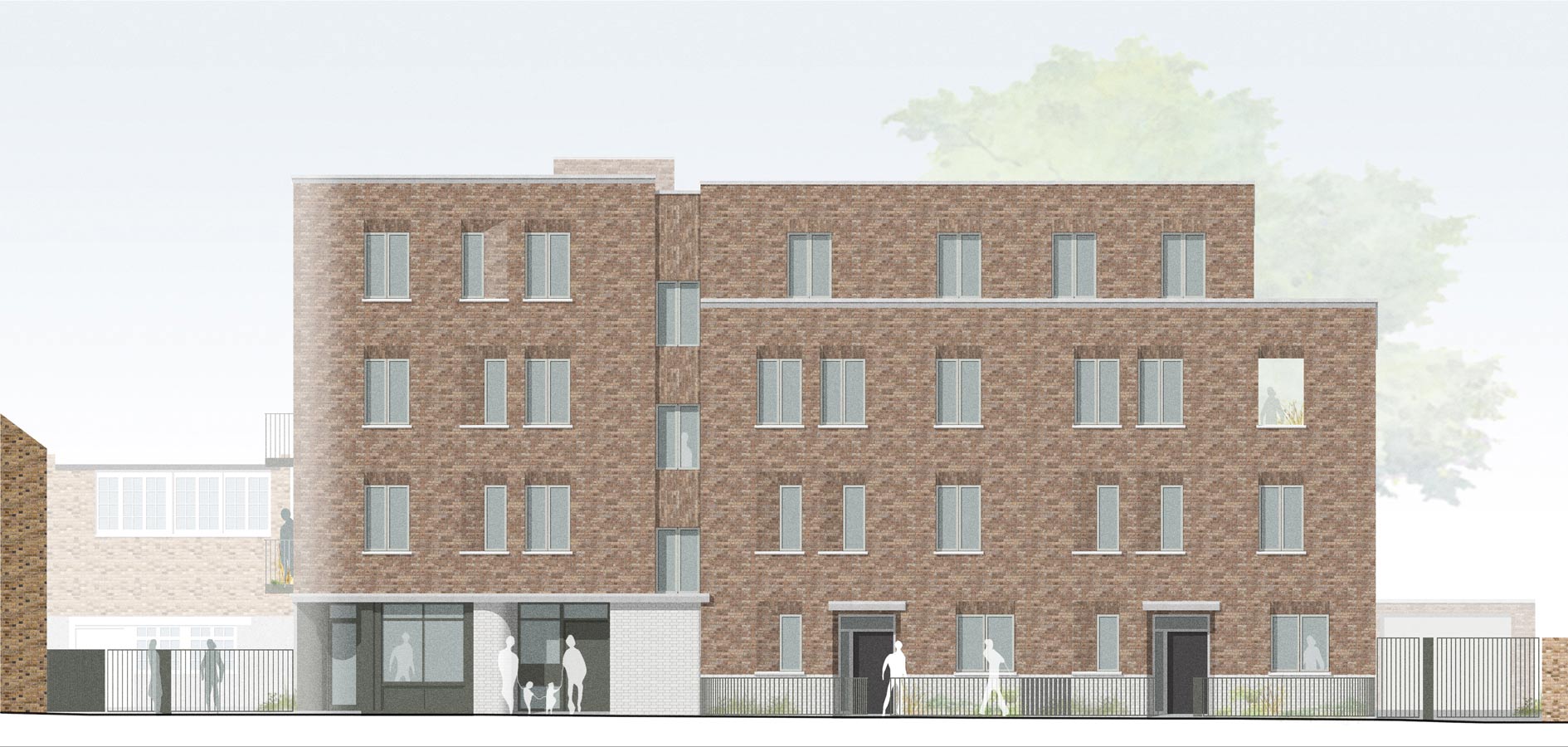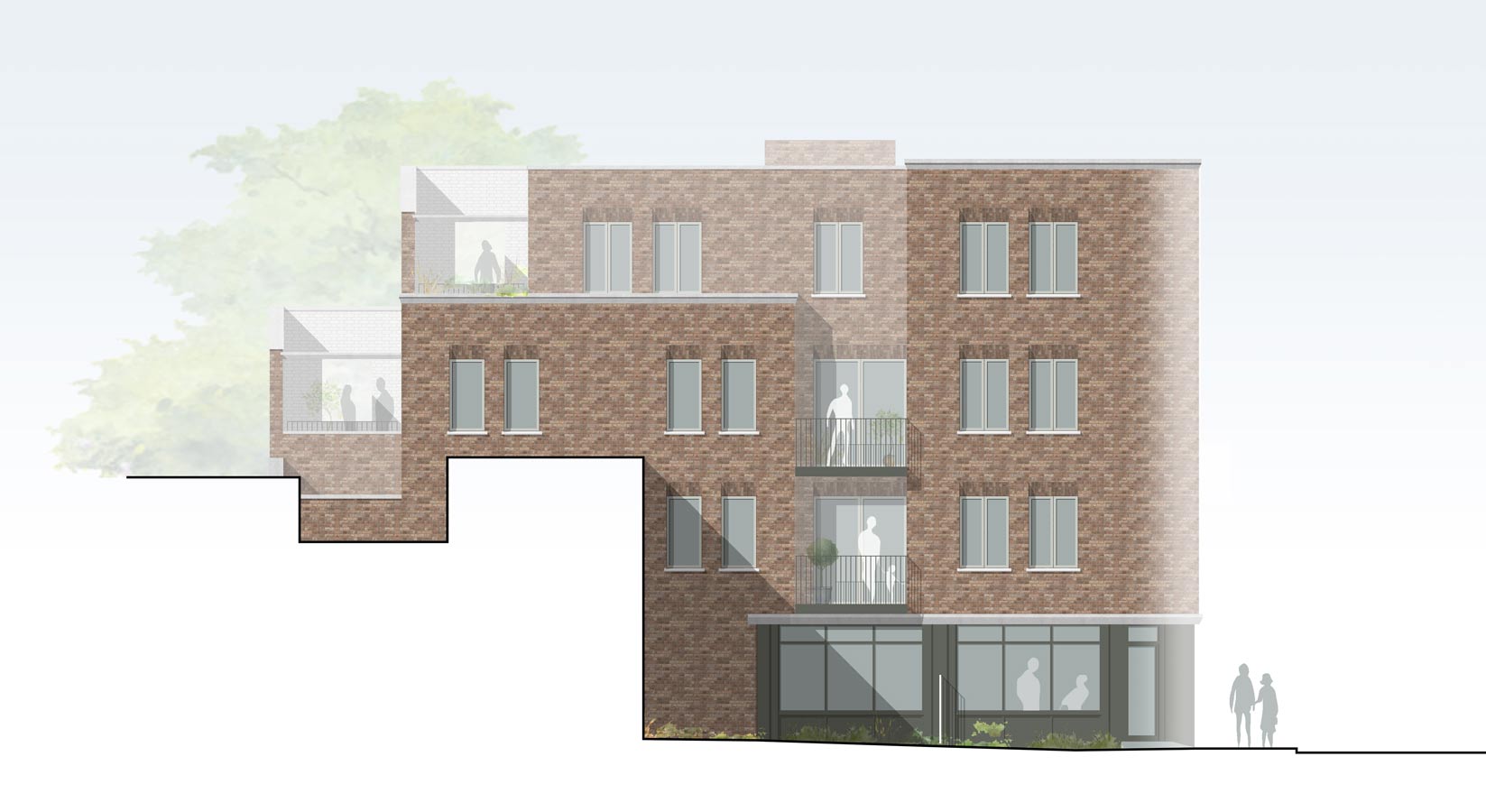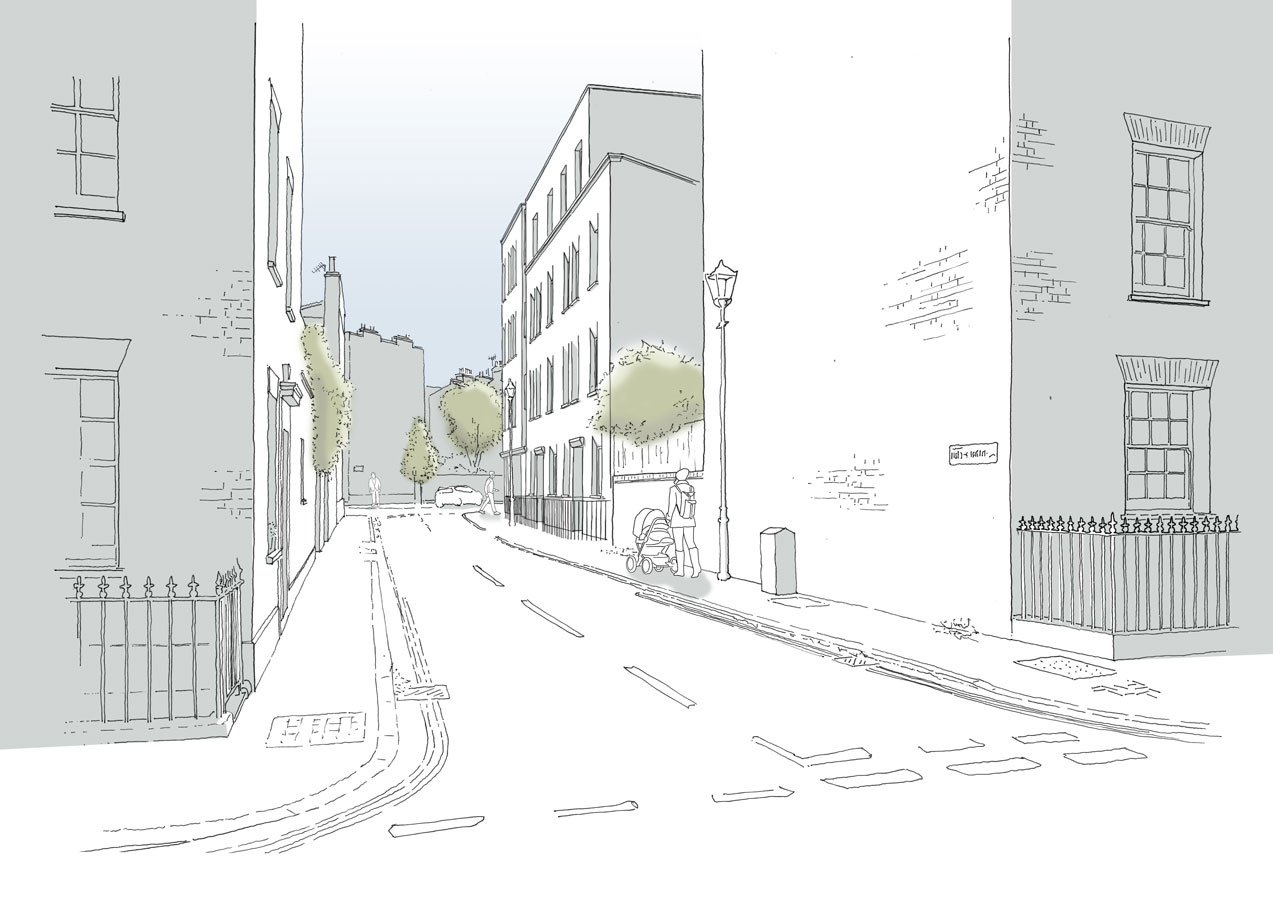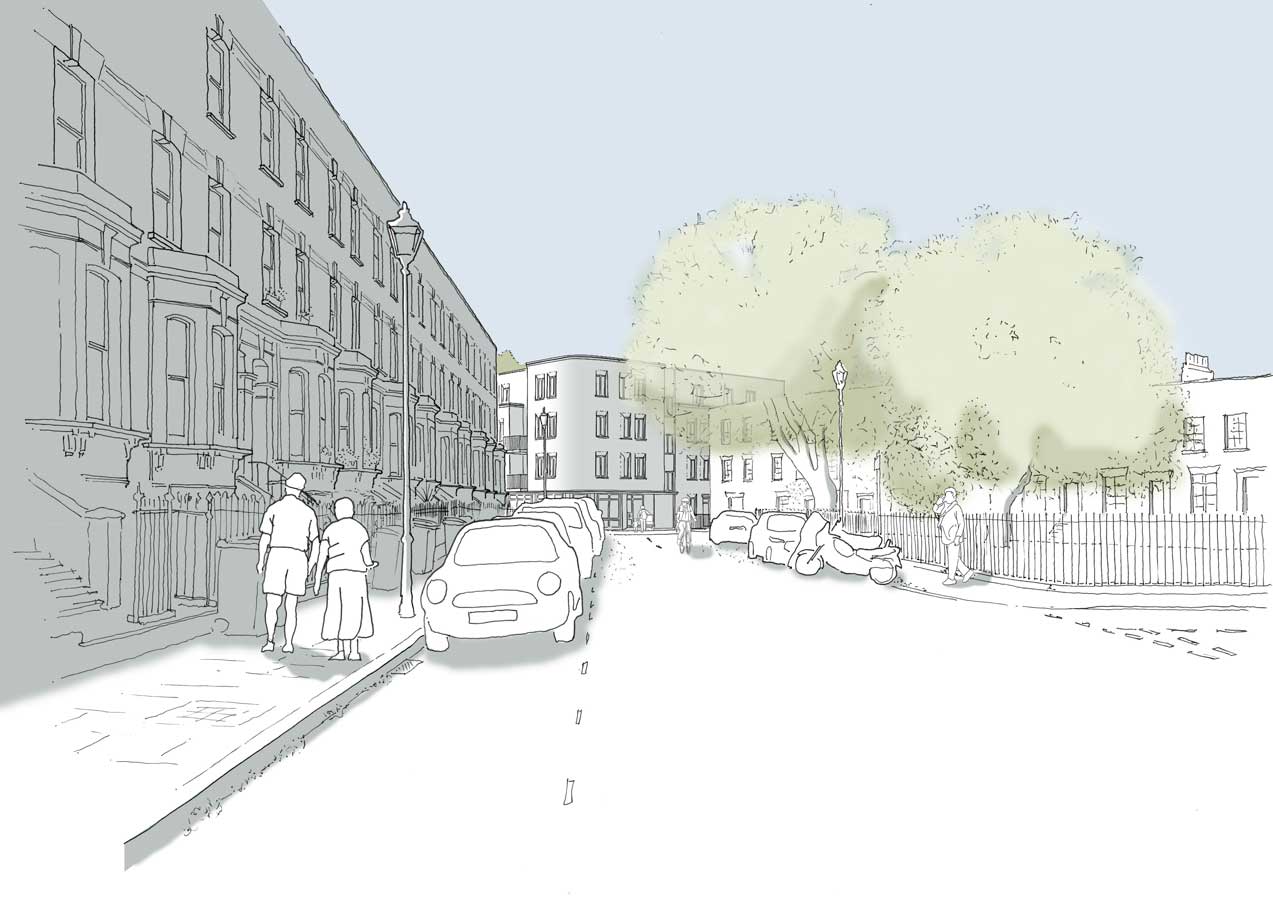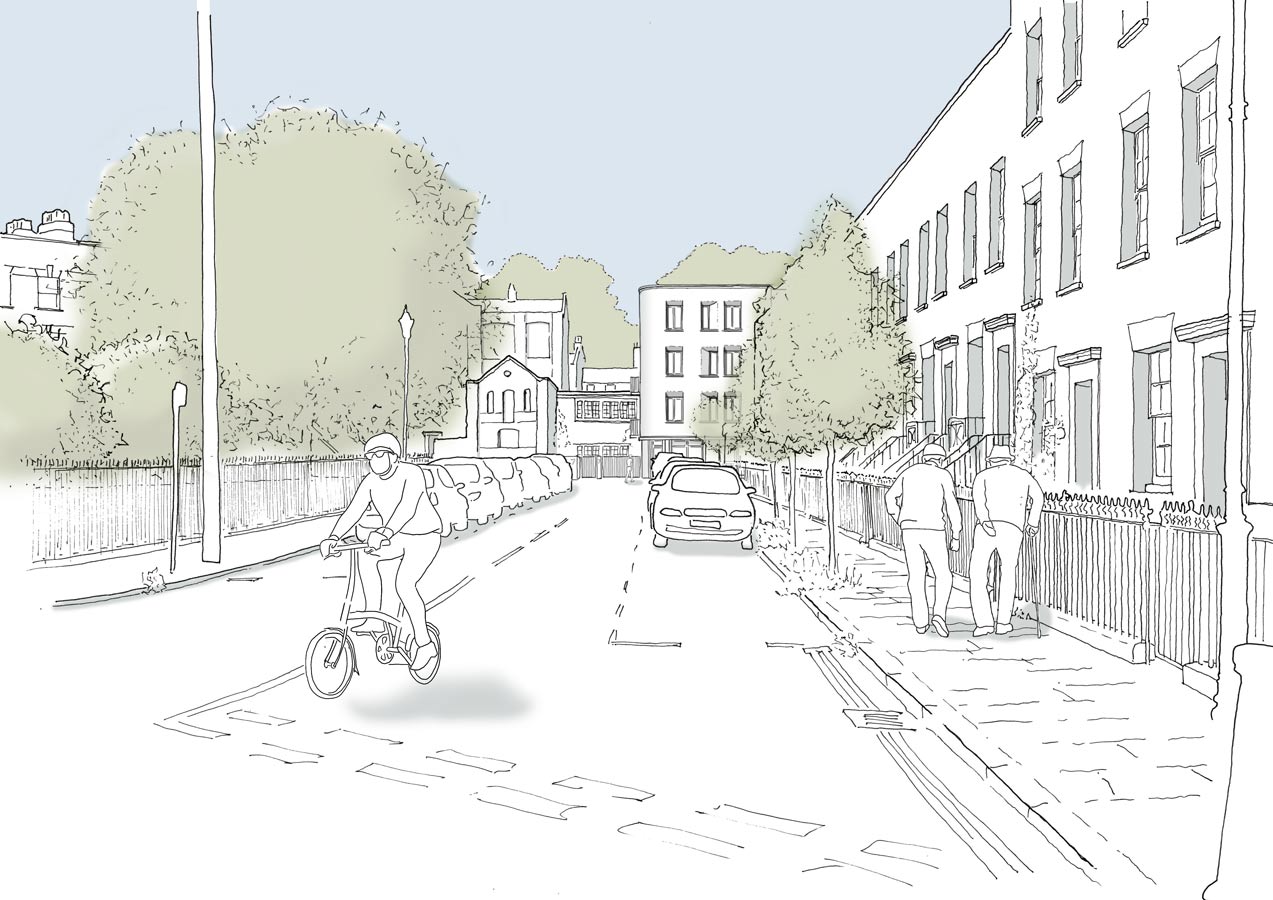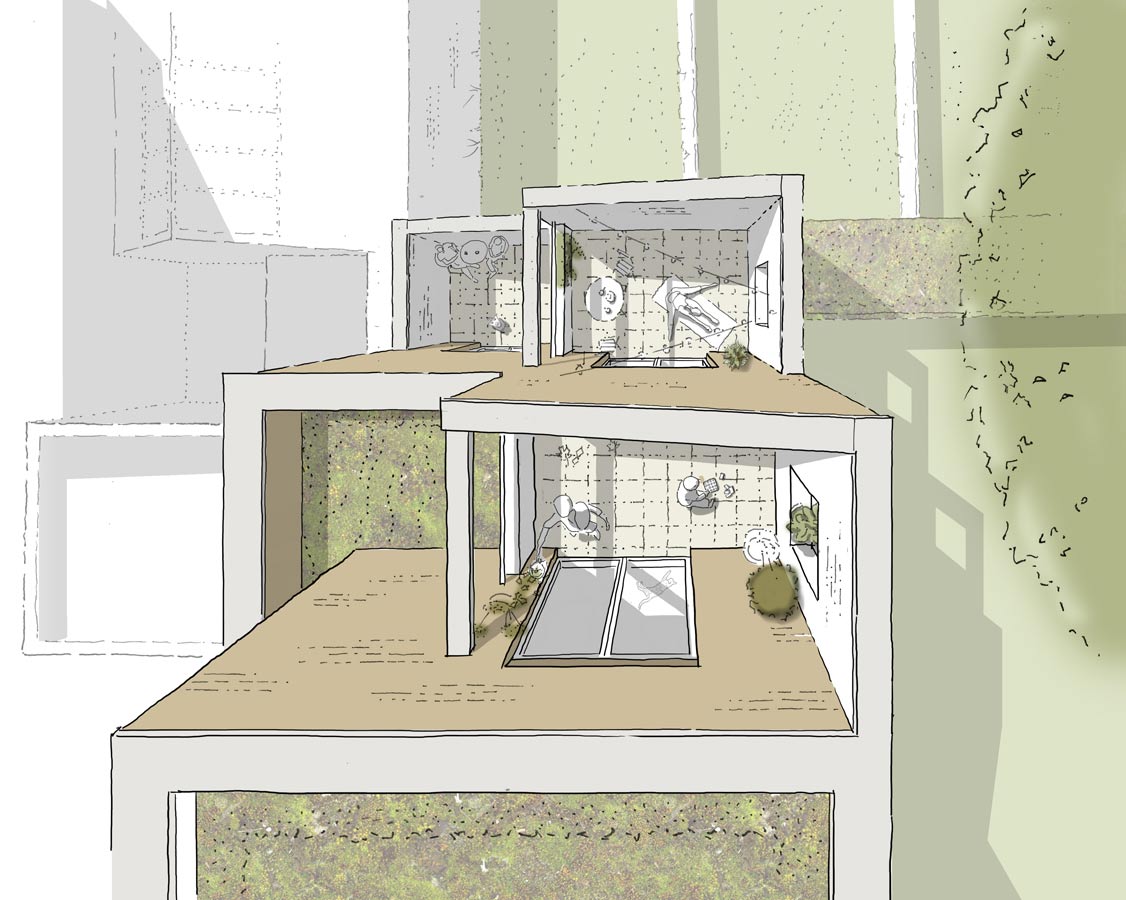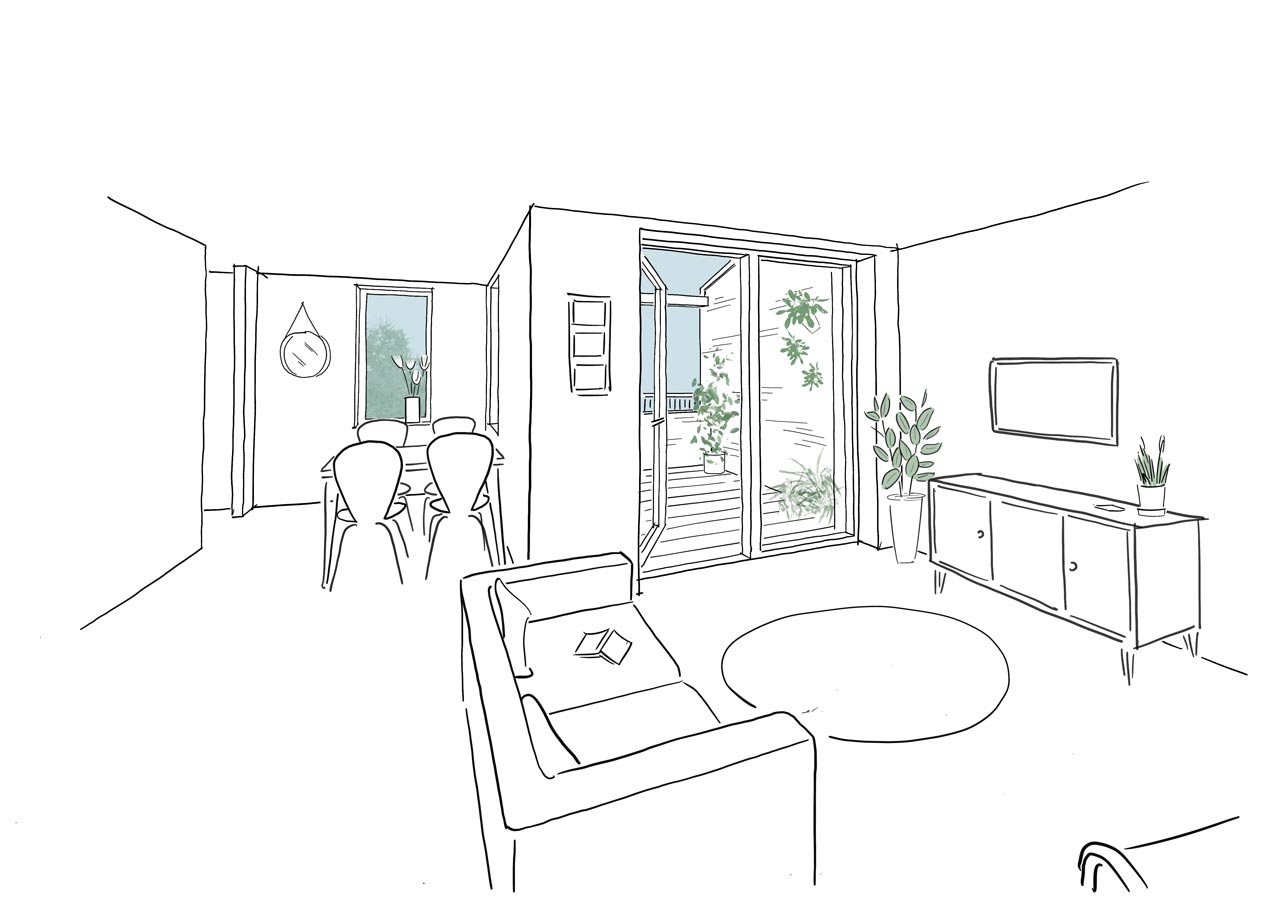 Bishop's Terrace, Lambeth
Location

Lambeth

Use

Mixed use, residential, workspace

Client

The Walcot Foundation

Size

-

Date

2019 - ongoing
Appointed by the Walcot Foundation, a charity that works to break cycles of financial deprivation in Lambeth, Fathom has designed a development of nine apartments and a community workspace on an infill site in the Walcot Square Conservation area.
Designed to enhance the setting of the residential area, the scheme replaces a series of garages with a contemporary brick building which responds to the rich fabric of the Walcot Estate and reinstates the historic street frontage to Bishop's Terrace.
The homes will be retained by the Foundation as part of its permanent endowment, and the income used to extend its charitable work in the community.
'We were impressed by how quickly Fathom understood the Foundation's purpose and its wish for any new building to take seriously its context whilst also generating new income for the our charitable work. The Governors' thought the design was carefully considered in what is a challenging conservation area setting.'
Hugh Valentine, Director, The Walcot Foundation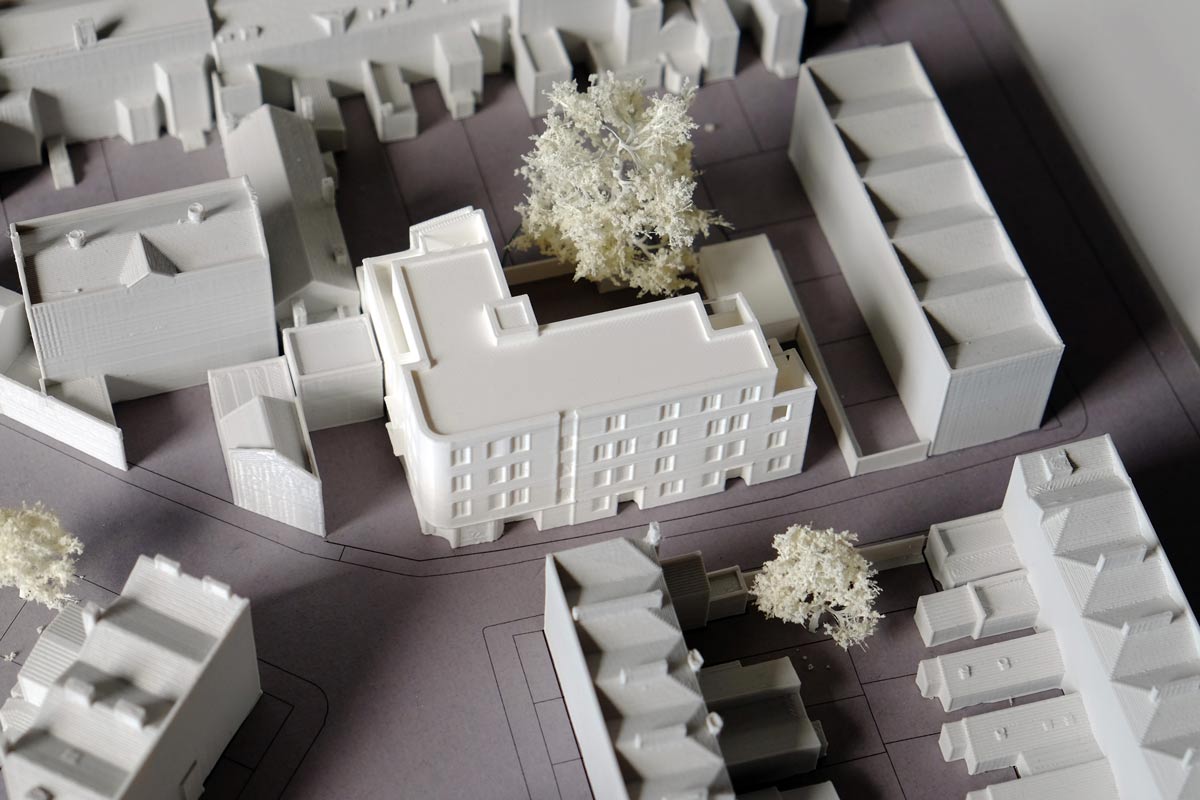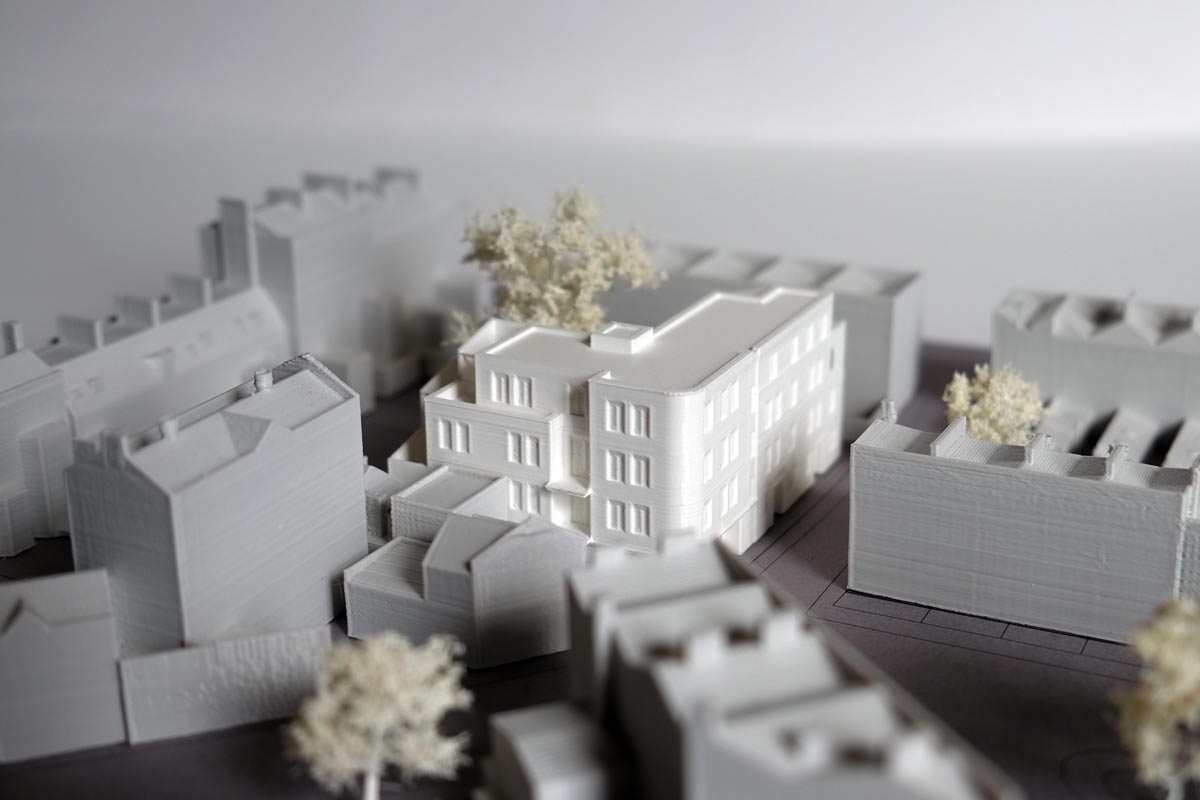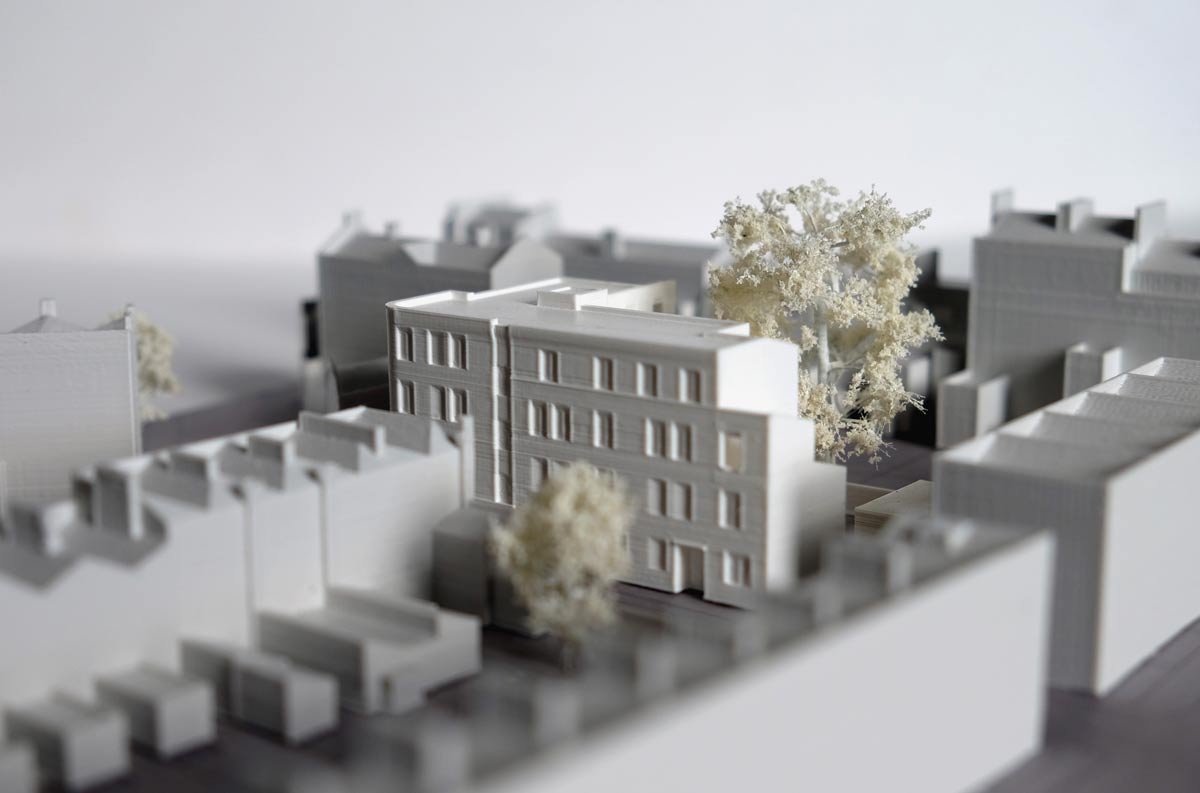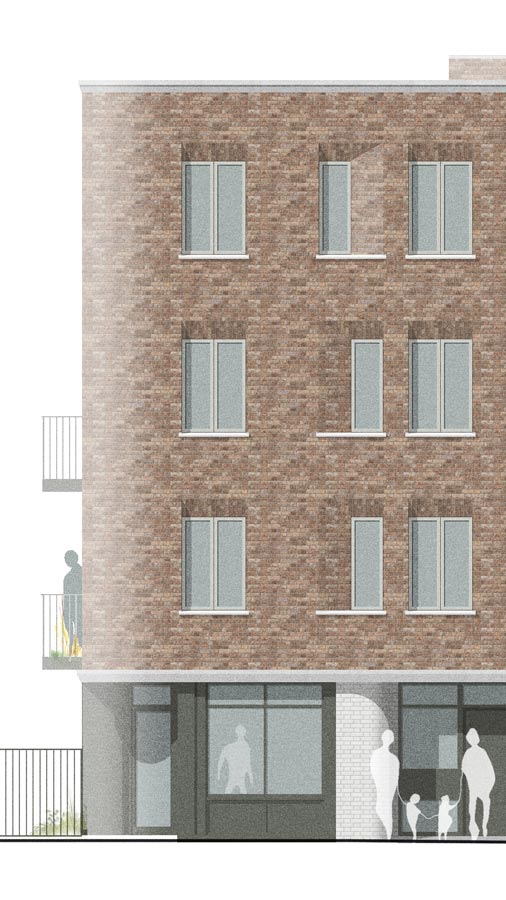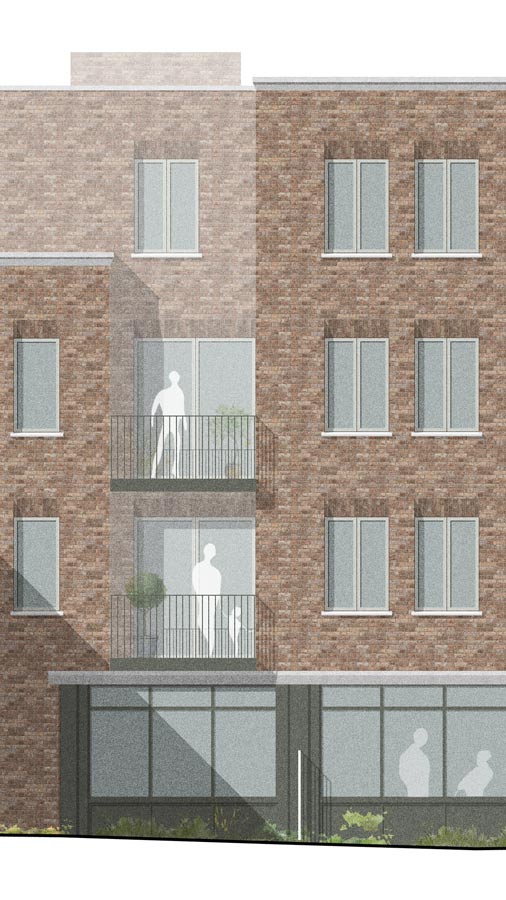 Concept
An L-shaped plan orientates the development around a mature Tree of Heaven, creating an enclosed communal garden for residents. Externally the building corner is chamfered to present an elegant curved brick frontage to the prominent junction overlooking St Mary's Gardens. The four-storey building is articulated as a series of interlinked volumes which relate to their immediate context – a mixture of residential, warehouse and garden spaces. Expressed white stone cornice details on each volume tie the elements together, with massing staggered on upper floors to address overlooking issues within the residential neighbourhood.
Community workspace is located on the corner of the site, activating the street facing St Mary's Gardens with communal apartment access and two private entrances on Bishop's Terrace. Window proportions reflect the character of surrounding townhouses, with angled brick lintels adding a contemporary detail.
All homes are either dual or triple aspect and have access to a private balcony or terrace, as well as the communal garden as a shared social space. Internal layouts exceed national space standards and recommended daylight levels, to offer generous and enjoyable living areas. Six residences have rooftop terraces as courtyard-style outdoor rooms with openings carefully designed to limit overlooking into neighbouring properties.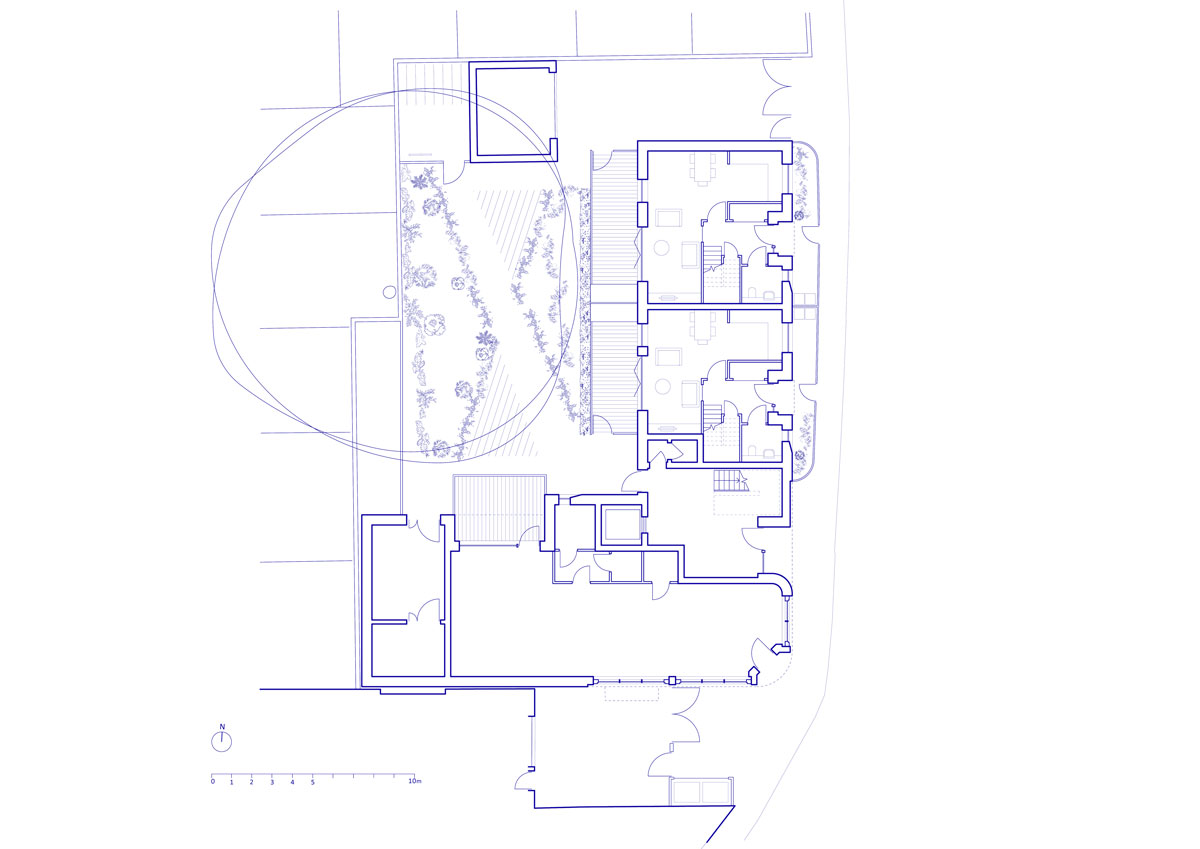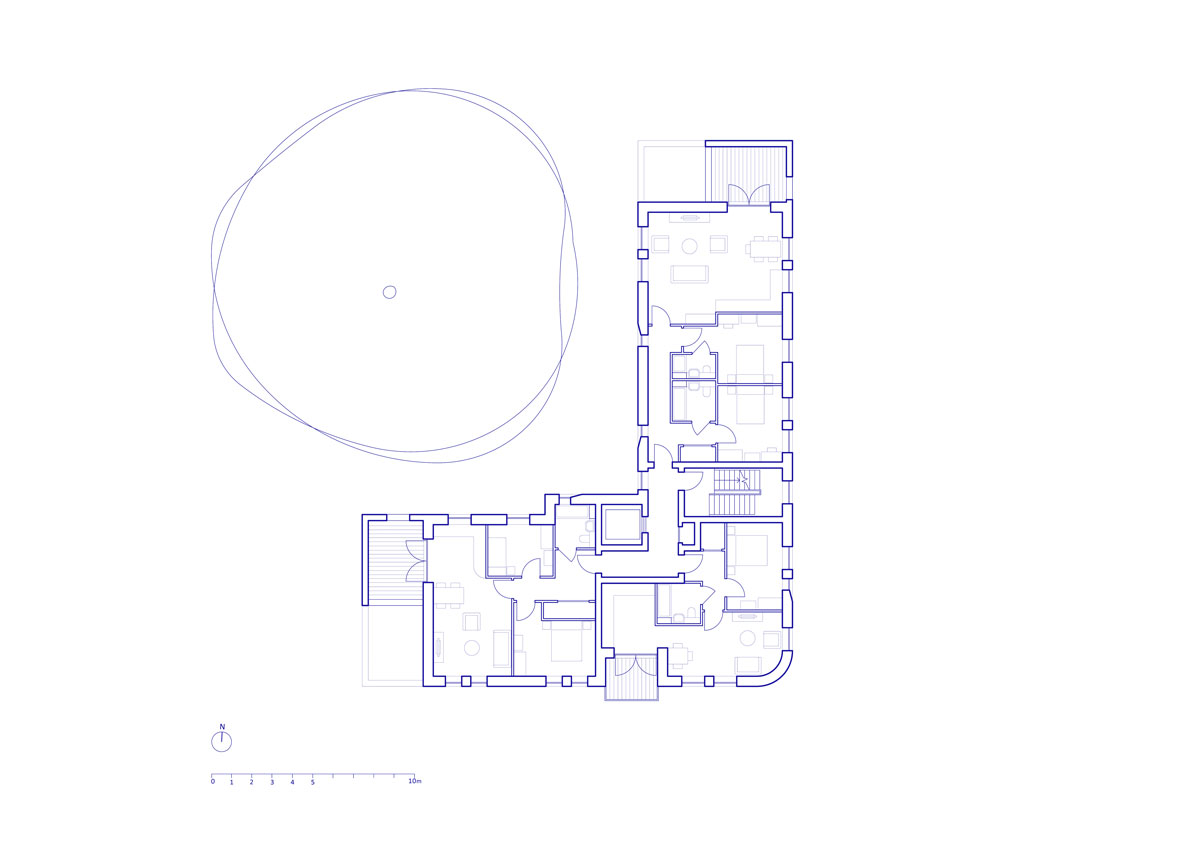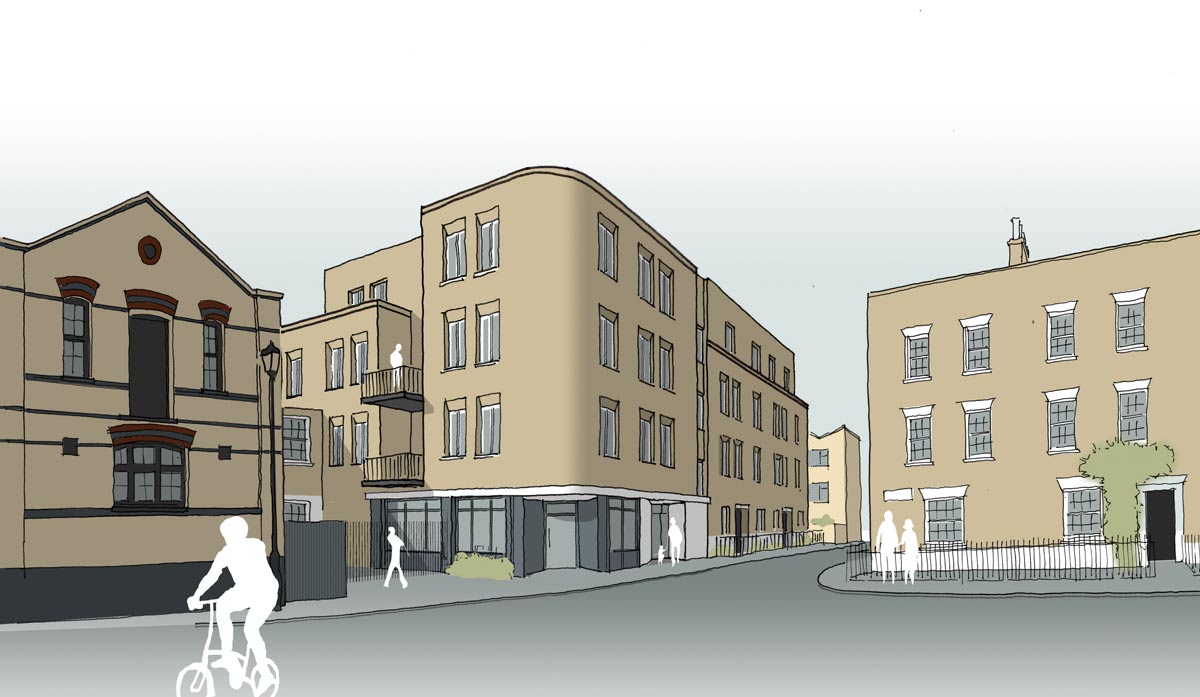 Sustainability
The design team have worked closely with an ambitious client to push the sustainability of this design up the agenda:
– Passive design for low maintenance and ease of use for occupants.
– No gas connections or on-site combustion – heating and hot water is provided by air source heat pumps which are partially powered by rooftop solar panels.
– Stage 2 energy performance design achieves 50% reduction in carbon emissions compared to Part L 2013
– Designed around an existing mature tree, protecting biodiversity and amenity value
– Significant uplift in Urban Greening Factor from 0 to 0.35 provides improvements in bio-diversity, air quality, rainwater runoff rates, ad urban heat island effect.
– Sustainable Urban Drainage Strategy will lead to 88% reduction in rainwater runoff rates during typical annual storm, relieving pressure on local drainage network, reducing flood risk elsewhere
– Highly accessible site location encourages active travel and use of public transport. Secure cycle storage; incoming tenants are not eligible for local parking permits.
– All homes are dual or triple aspect, improving natural ventilation
– All homes have access to a private balcony or terrace
– All rooms exceed recommended daylight levels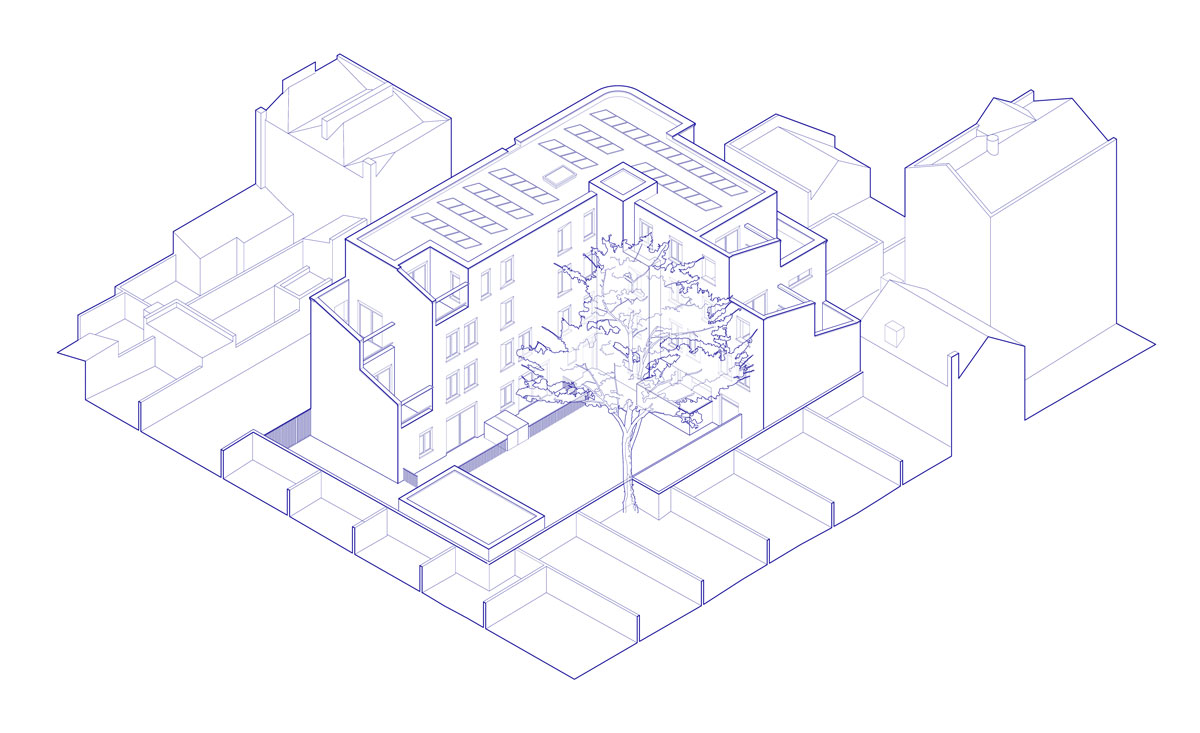 Planning

SM Planning

Structure

Morph Structures

Services

Mileu Consult

Heritage

The Heritage Practice