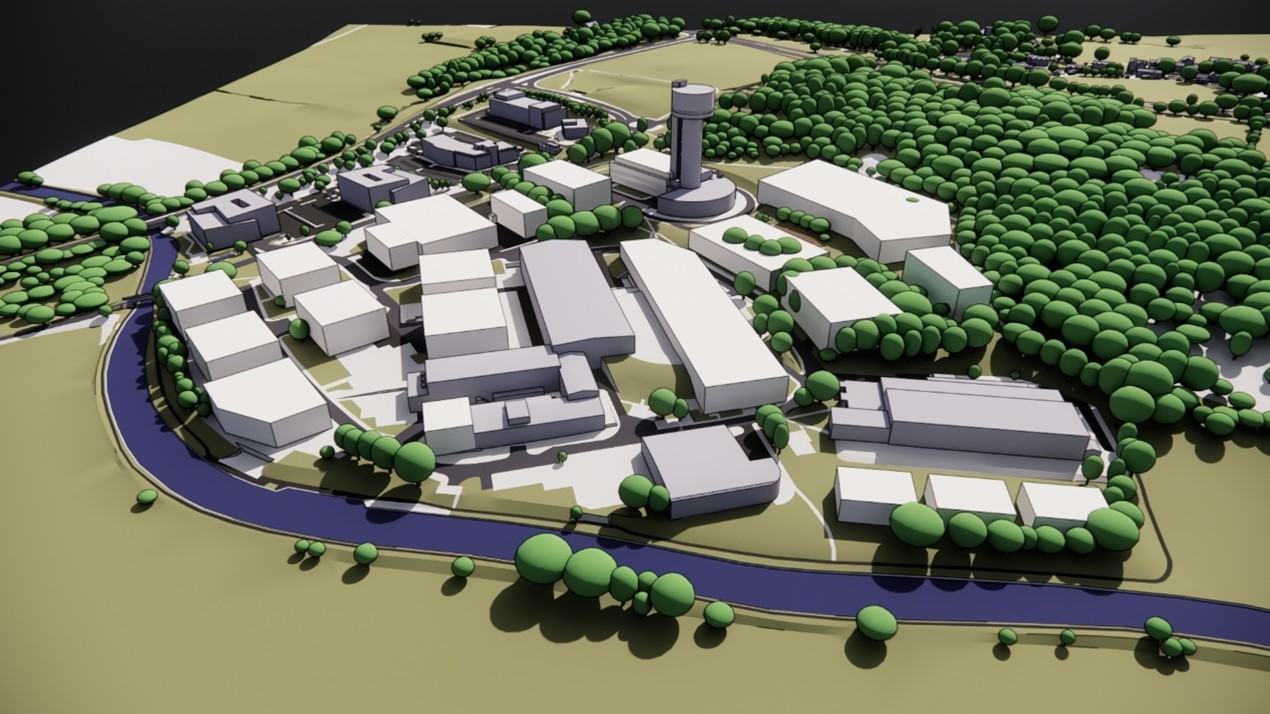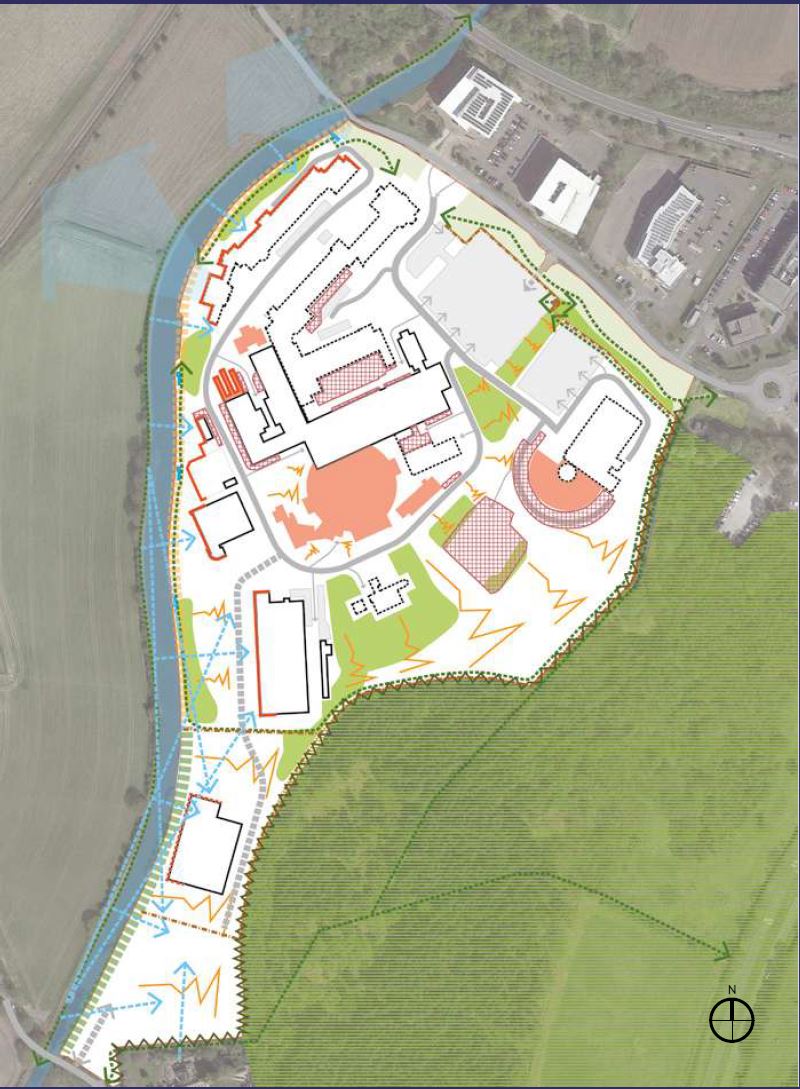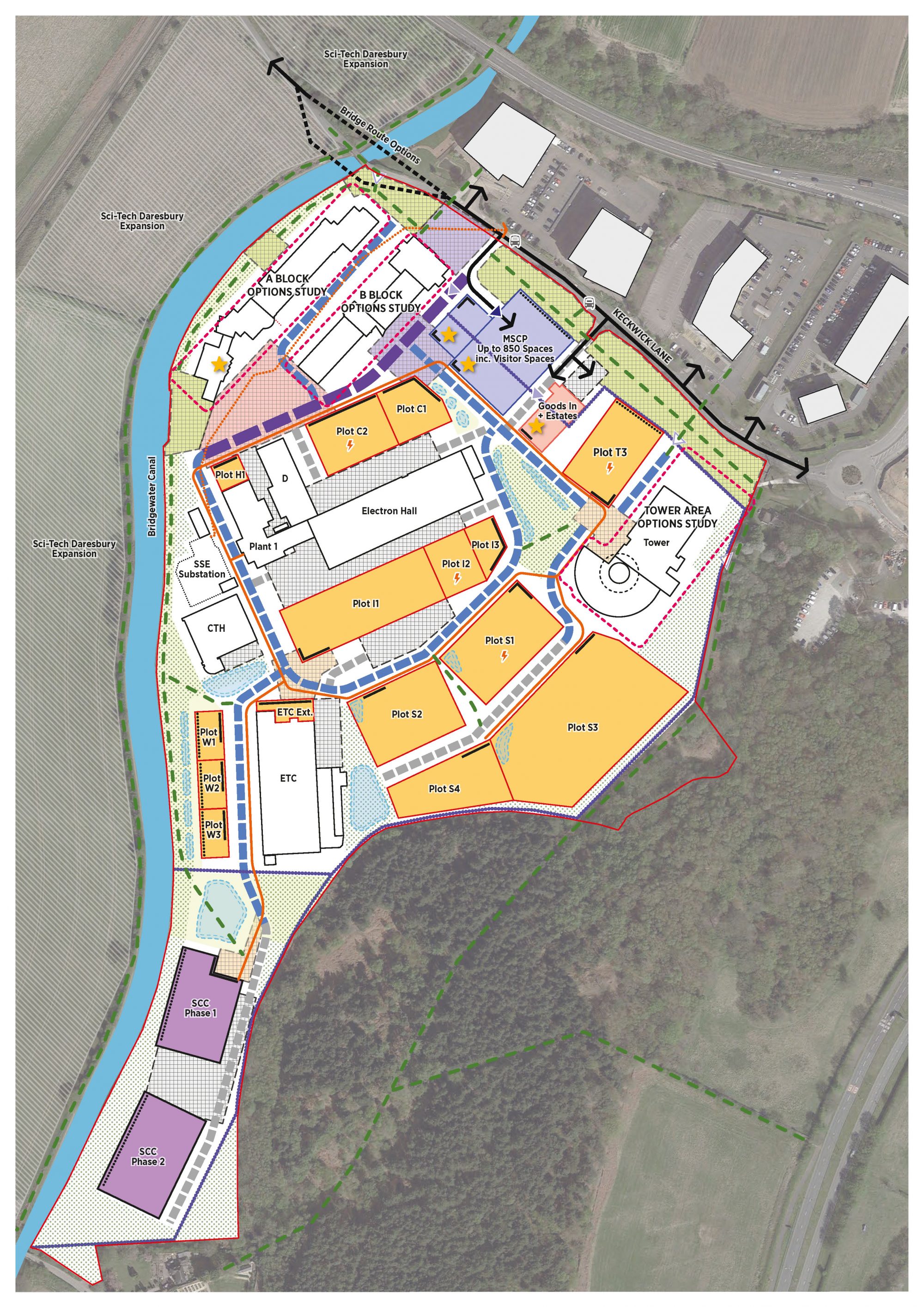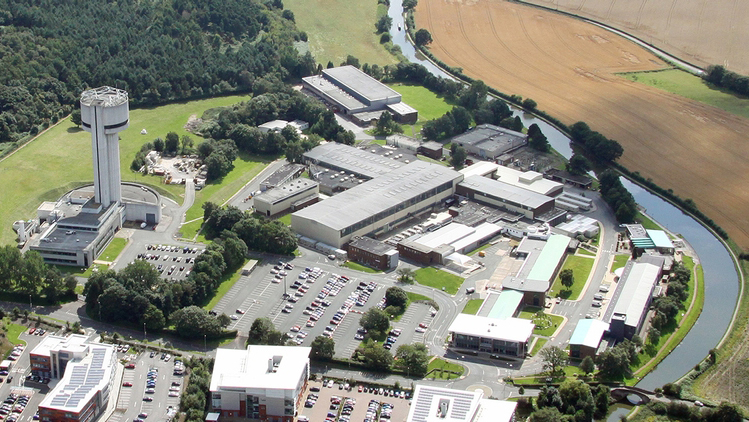 Daresbury Laboratory, Cheshire
Location

Cheshire

Use

Science & Research

Client

Science & Technology Facilities Council

Date

2022
Following a competitive tender process in 2022, Fathom Architects and David Lock Associates (DLA) were commissioned by the Science & Technology Facilities Council (STFC) to create a Development Plan for Daresbury Laboratory in Cheshire.
The appointment was Fathom and DLA's second for STFC, following the successful delivery of a Development Plan for Rutherford Appleton Laboratory at Harwell – Sci-Tech Daresbury and Harwell being the UK's two national laboratory facilities for world-leading scientific research.
Daresbury Laboratory is a key part of the north-west of England research economy, and central to the expansion of Sci-Tech Daresbury campus – a joint venture between STFC and private developers – for its pioneering research into accelerator science, scientific computing, engineering technology and nuclear physics.
The Development Plan supports ambitions to continue world-leading scientific research on the site and encourage the incubation of innovative new businesses.
Recommendations were developed following a series of workshops with STFC Estates, Property, Security and Masterplanning groups and scientific department heads to ensure we had a comprehensive understanding of the site, ambitions, future space demand and technical requirements.
Our collaborative process assessed scenarios for growth and shifting requirements in new and existing laboratory buildings, measures to attract and retain talent and explored placemaking opportunities and sustainability improvements to support UK Research & Innovation's commitment to becoming net zero by 2040.
Detailed recommendations are provided for security, servicing and access; cost estimates for options, implementation guides, plot passports and a public realm strategy.
The final Development Plan will inform long-term investment decisions by STFC through; outlining opportunities for retrofit, extension and new build to meet future space demands; supporting them to create robust business cases for funding; and establishing a cohesive vision for the wider site to ensure that development isn't piecemeal.
We're proud to have collaboratively prepared Development Plans for both the UK's national laboratory facilities, giving us unique experience in this vital source of the UK's innovation economy.
Paul Cross, Head of Capital Development at STFC:
"STFC has had a very positive experience working with Fathom on Development Plans for our two largest science campuses – Daresbury and the Rutherford Appleton Laboratory.
Their detailed assessment of the science & research sites has given us a thorough understanding of opportunities for refurbishing and extending a variety of existing buildings across our estate – including a highly specialist science facility.
The resulting design guide has been useful and practical, and given us greater clarity in planning for the future."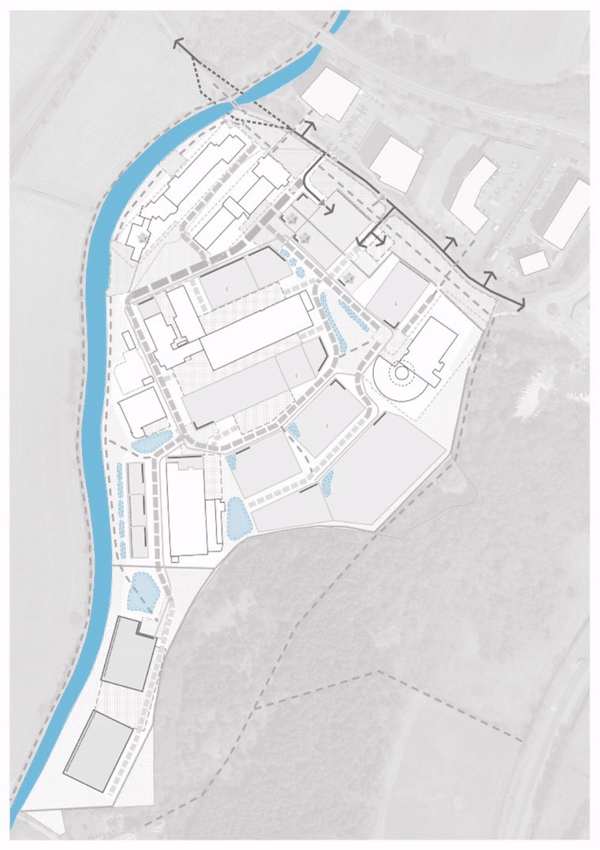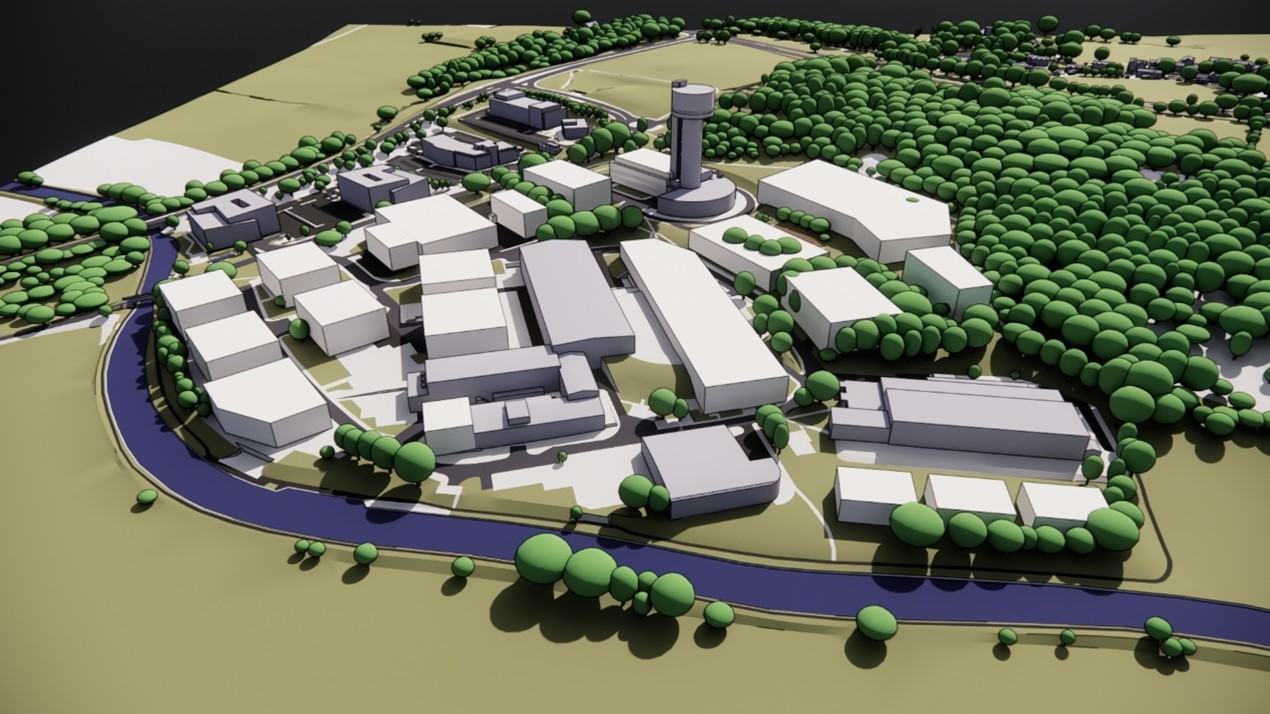 Client

Science & Technology Facilities Council

Masterplanner

David Lock Associates