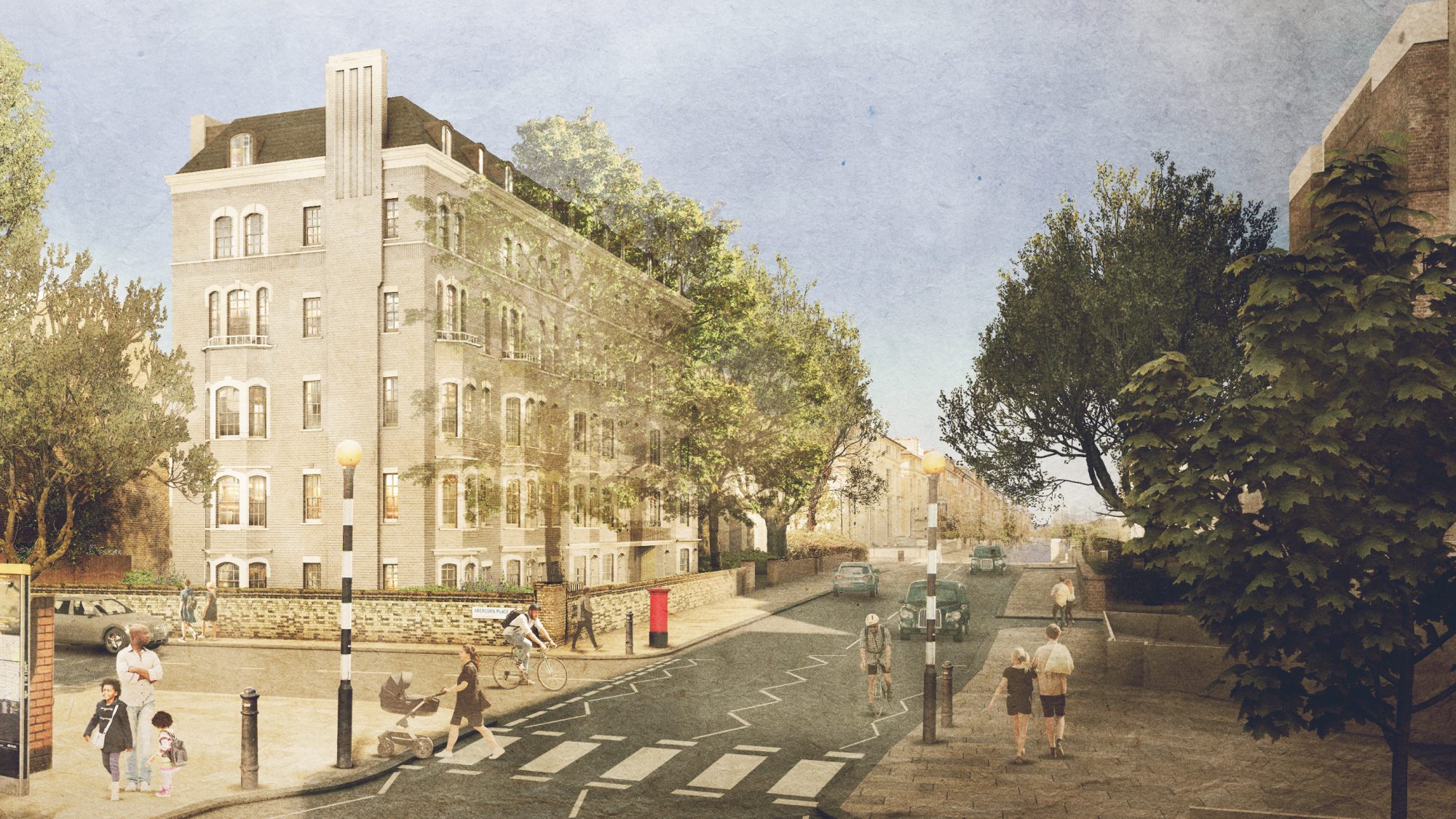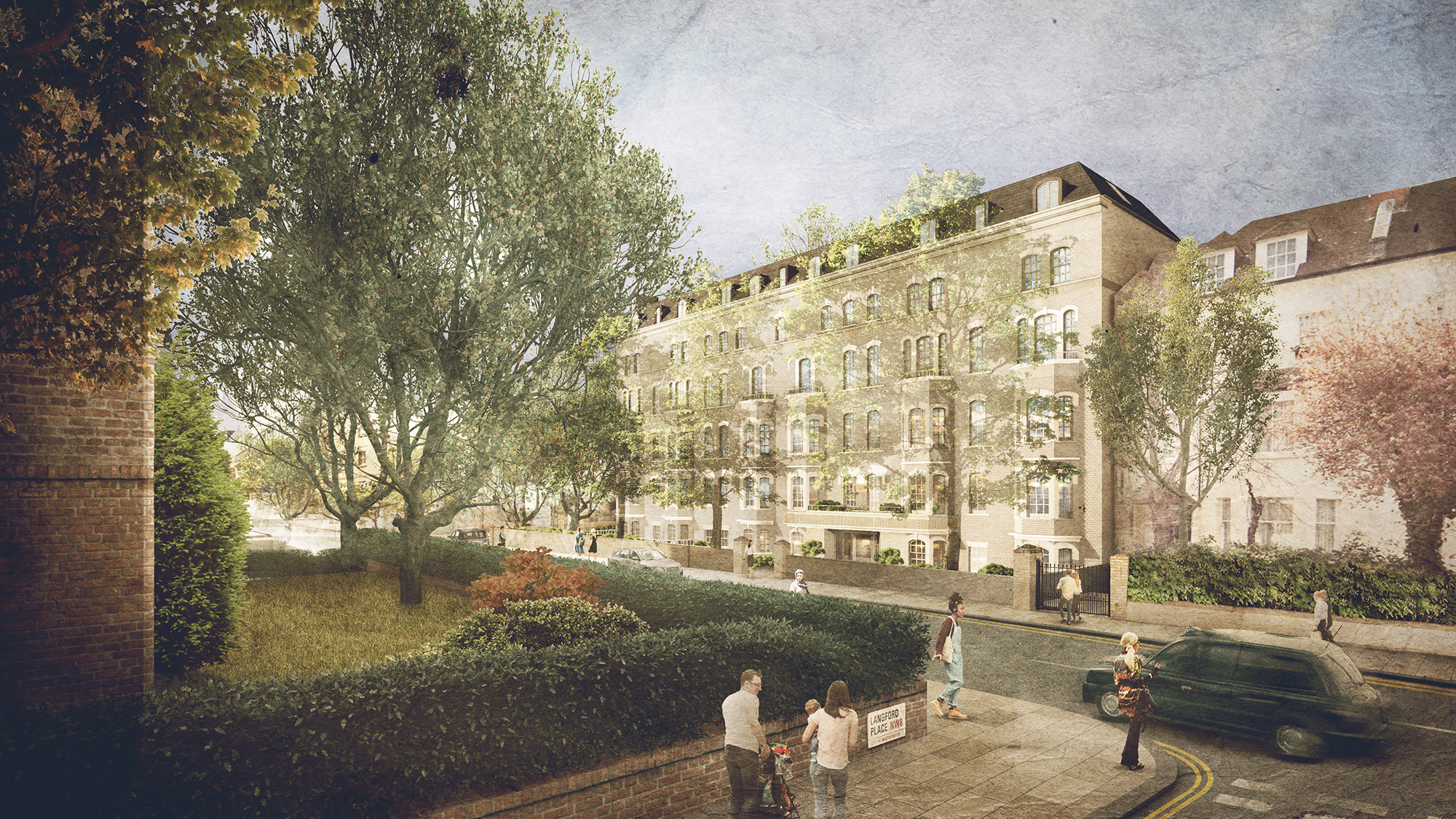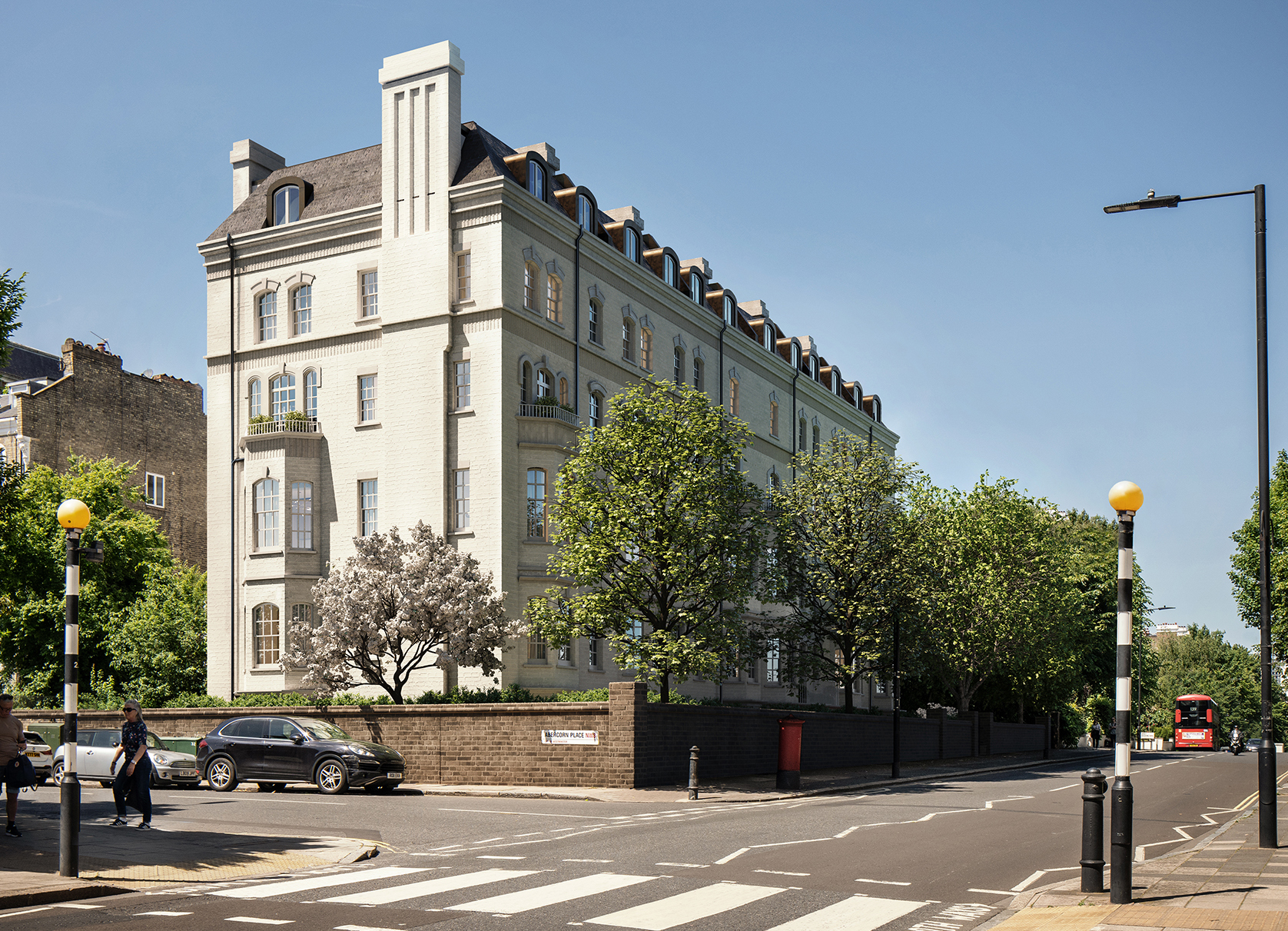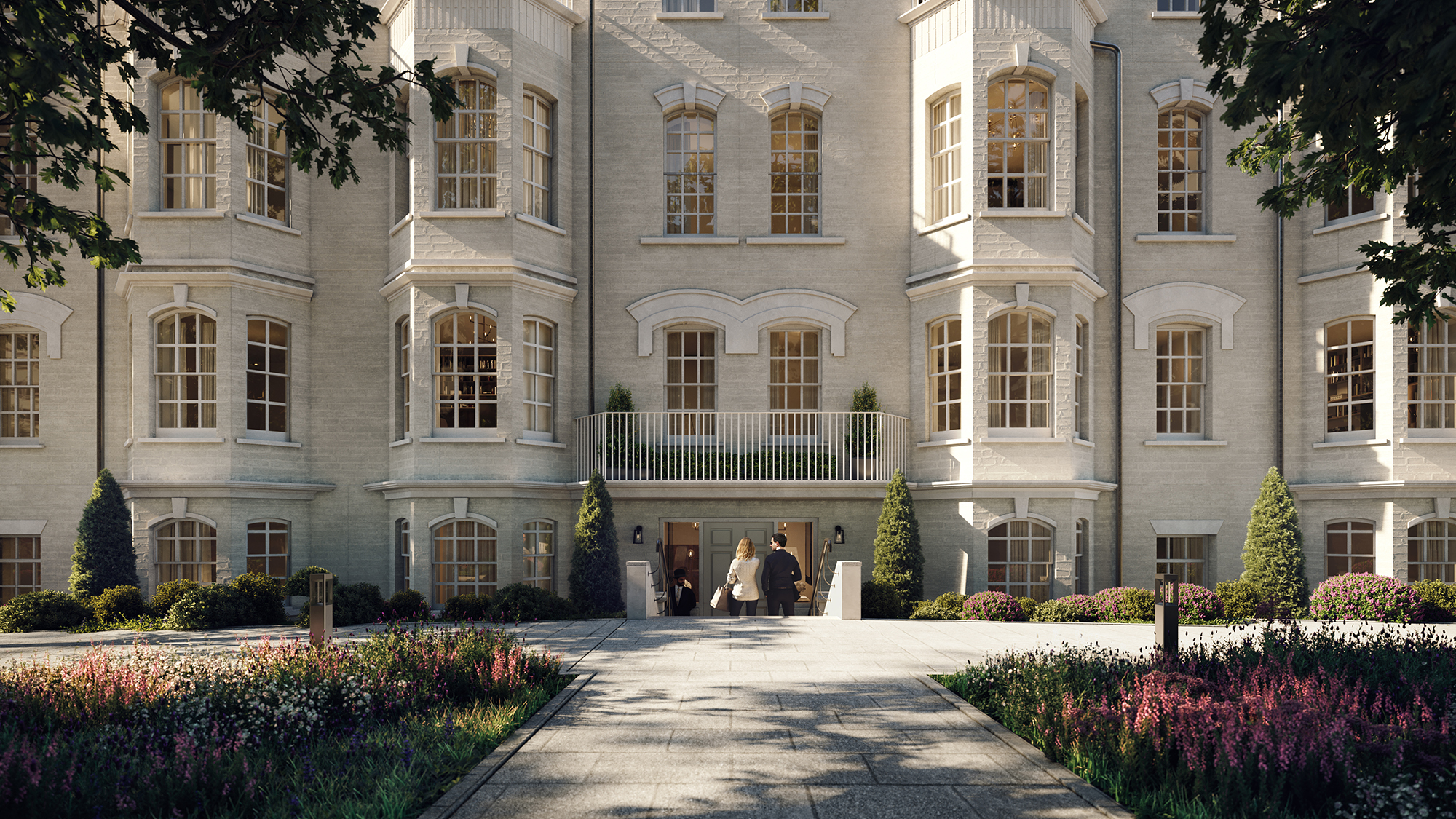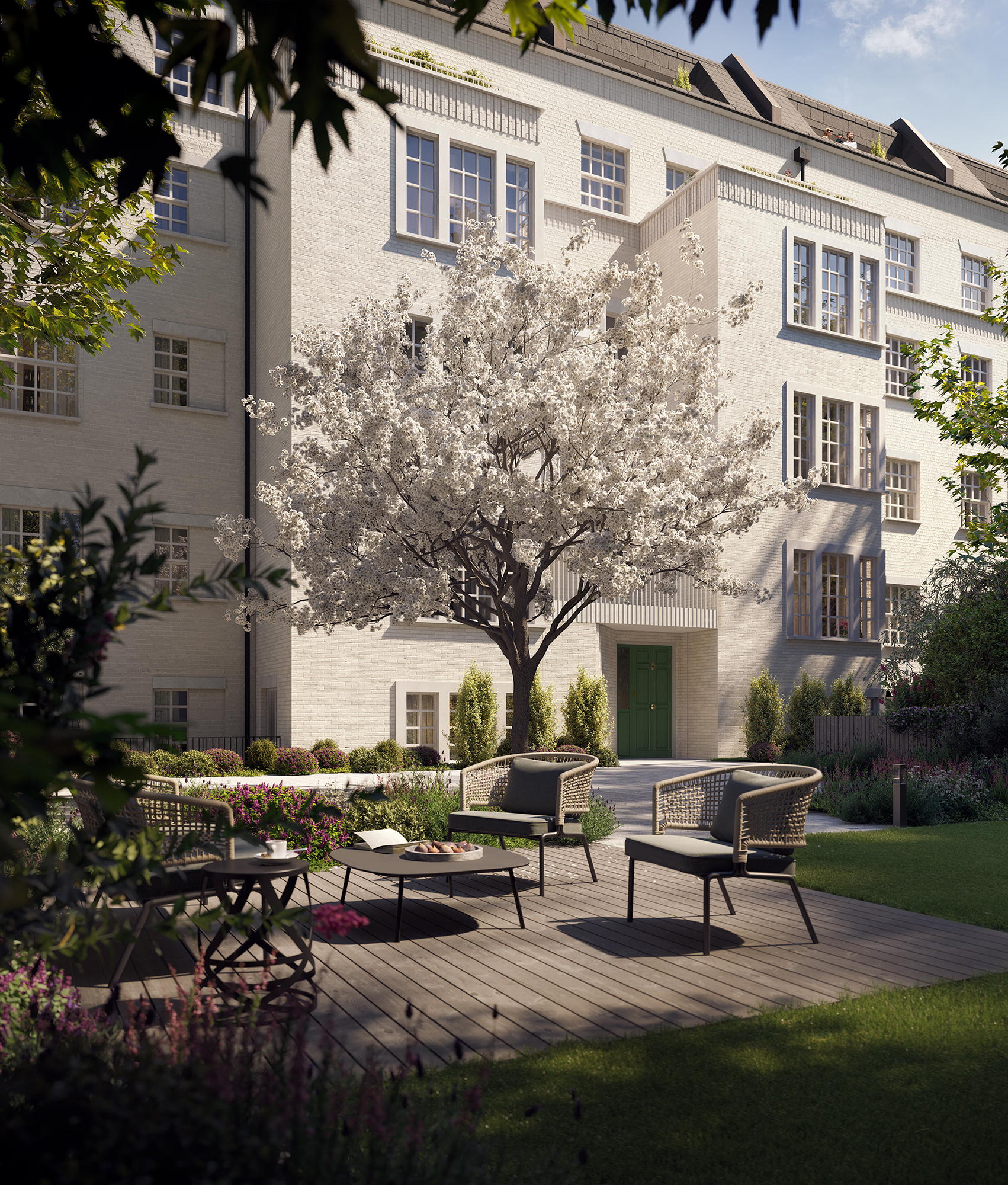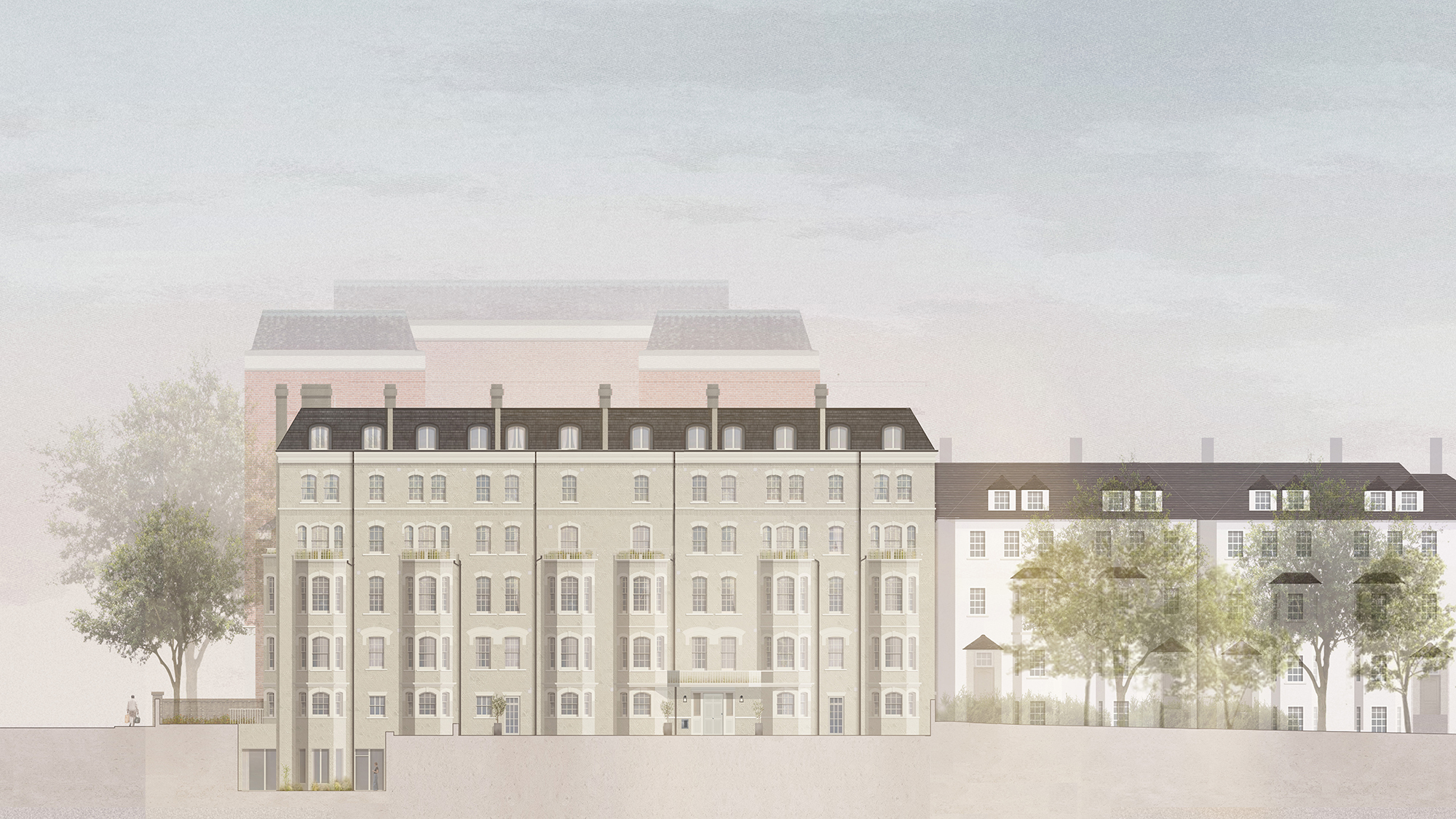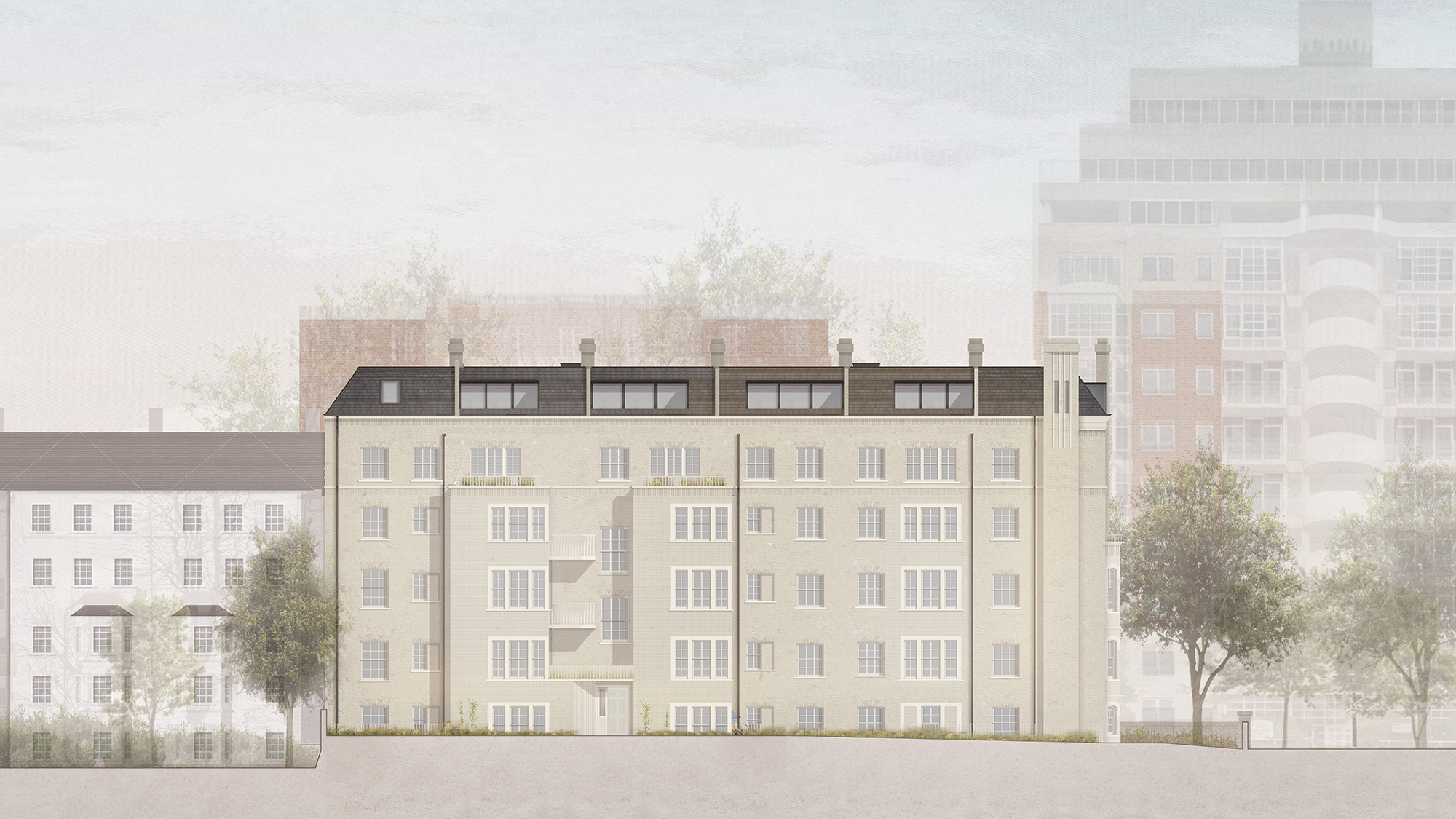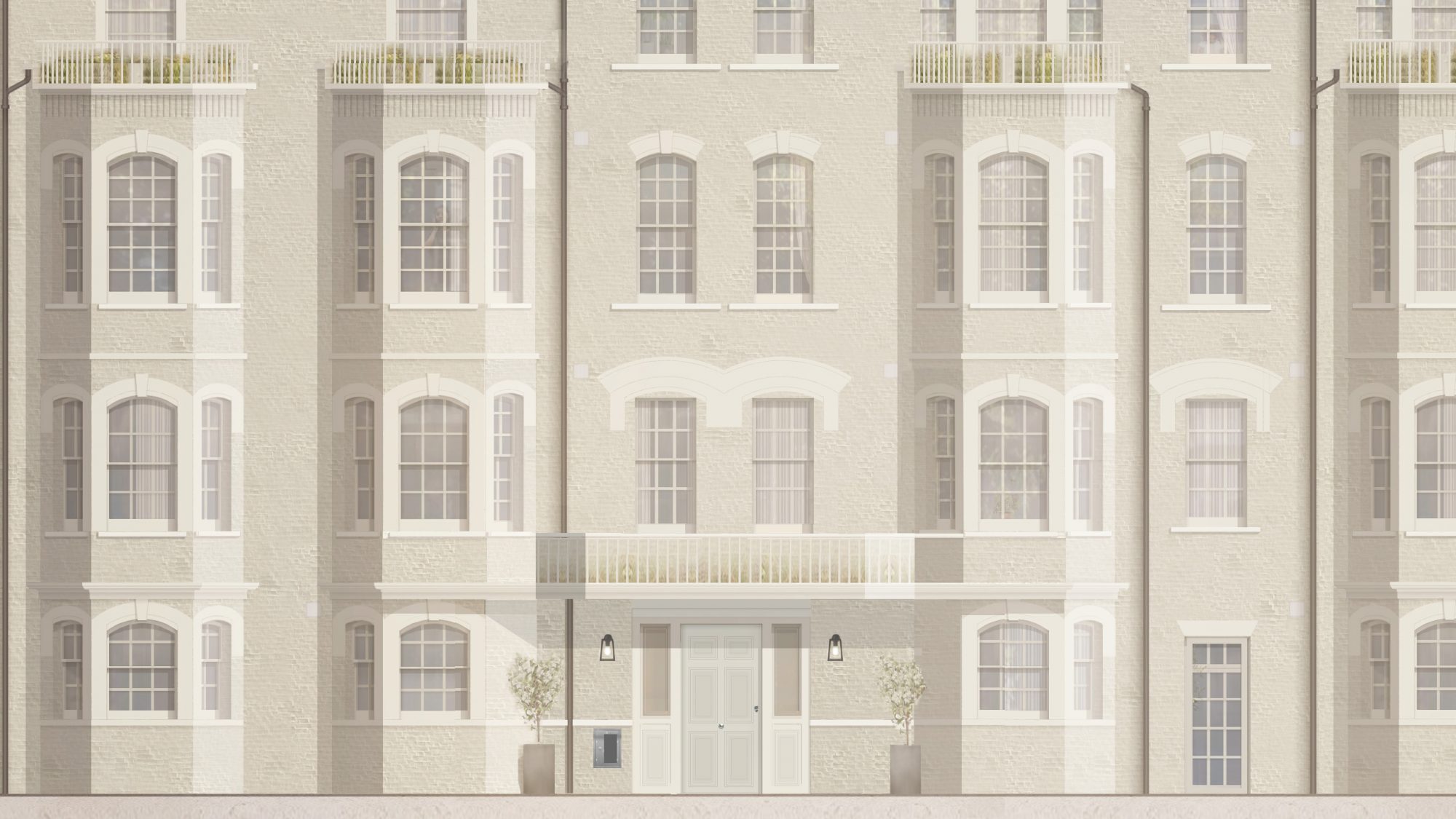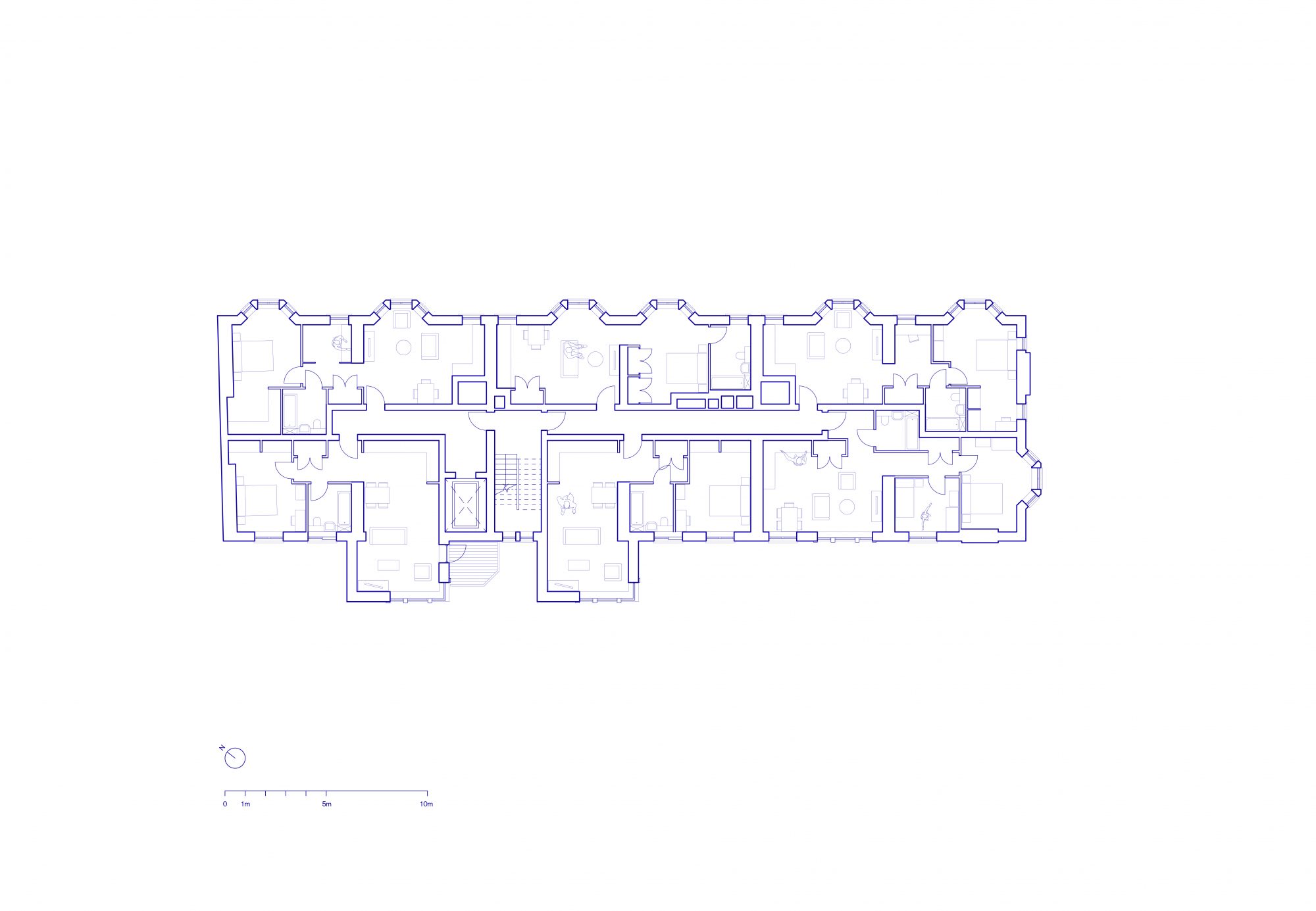 St Mark's Court, St John's Wood
Location

St John's Wood

Use

Residential

Client

Henigman

Size

31,505 sq ft

Date

2020 - ongoing

Awards

Housing Design Awards 2023 shortlist
St Mark's Court is a consented sustainable retrofit which extends the lifespan of a late 19th century mansion block facing Abbey Road in St John's Wood.
The scheme, for client Henigman, upgrades the outdated existing building to craft a new identity adding richness and character to the streetscape of Abbey Road and its wider Conservation Area setting.
Originally built as a row of terraced houses, and later remodelled as an apartment block, our design sensitively repurposes the existing brick building to significantly improve its environmental performance and create 29 accessible contemporary residences with secure cycle storage and a series of terraces, courtyards and communal landscape.
The reconfigured and extended building increases the density of homes on site by five and the area to 31,505 sq ft.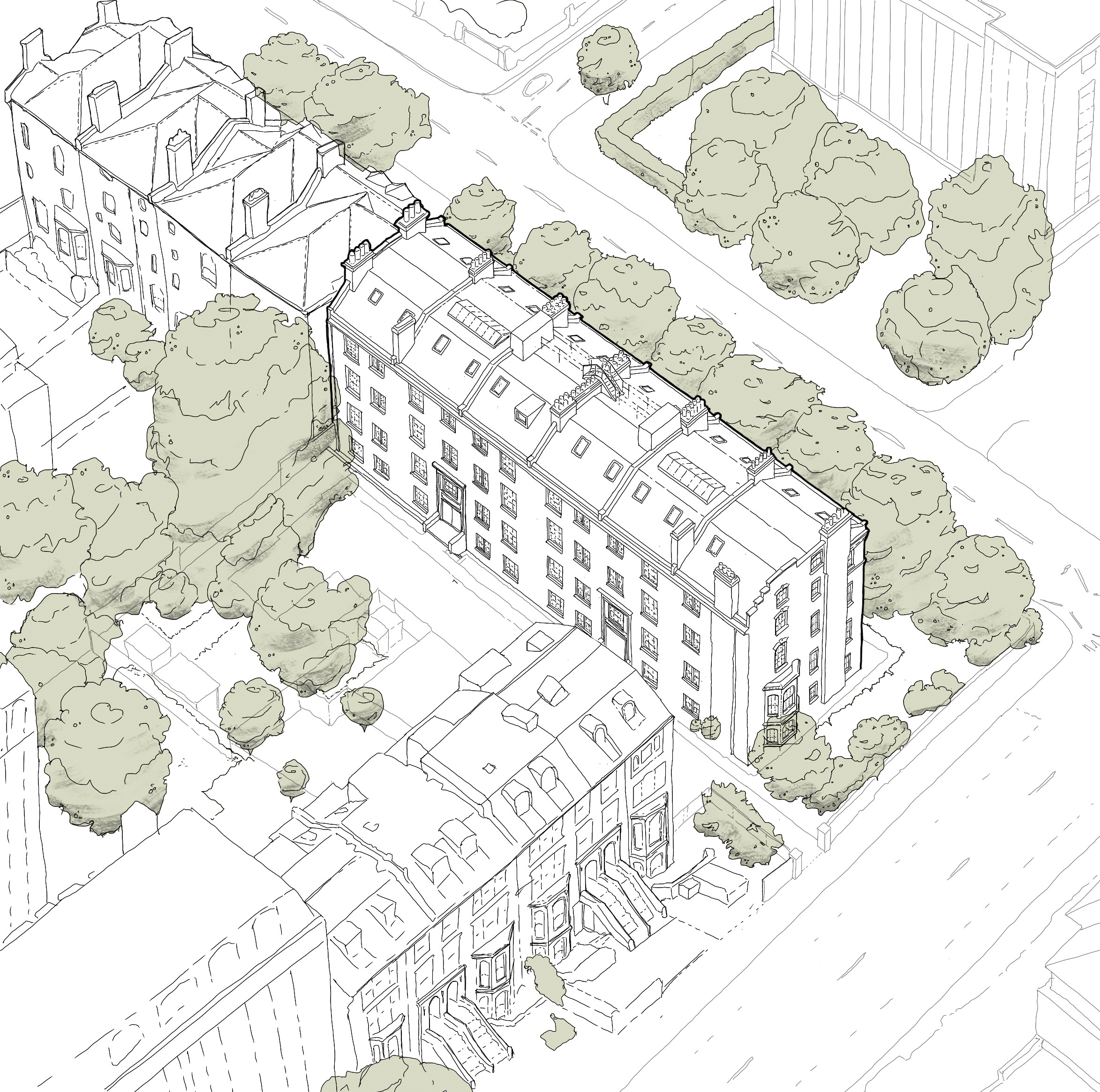 Sustainability
The sustainability-led redevelopment retains the existing structure and facade. The historic building desperately needed to improve its thermal performance, however its old bones also needed to breathe.
We sourced and collaborated with a specialist supplier of ecological building products to develop a bespoke two-layered approach prioritising natural, breathable materials – cork and clay based – with excellent thermal properties.
Through this collaborative process we have managed to secure the future of the historic building and drastically improve its thermal performance whilst meeting or exceeding all current regulations.
An all-electric energy strategy supports a fossil fuel free future, 93sqm photovoltaics generate renewable on-site energy and areas of living roof introduce biodiversity.
Through combined measures, the scheme reduces the building's overall carbon footprint to a minimum and targets a 62% site wide reduction in regulated carbon missions against a baseline scheme.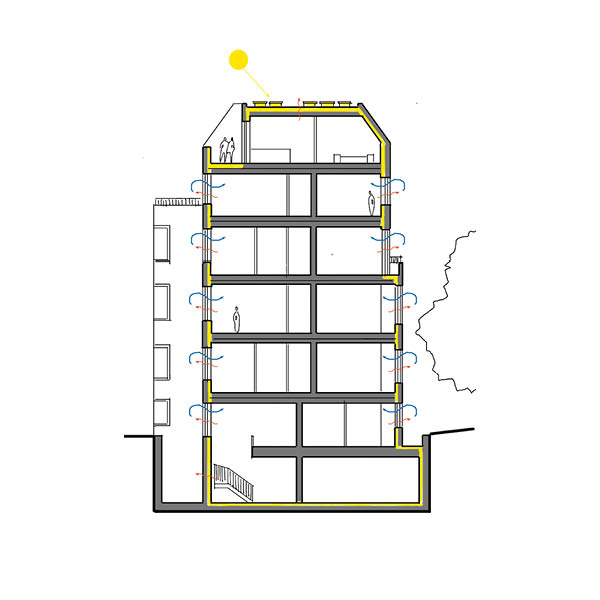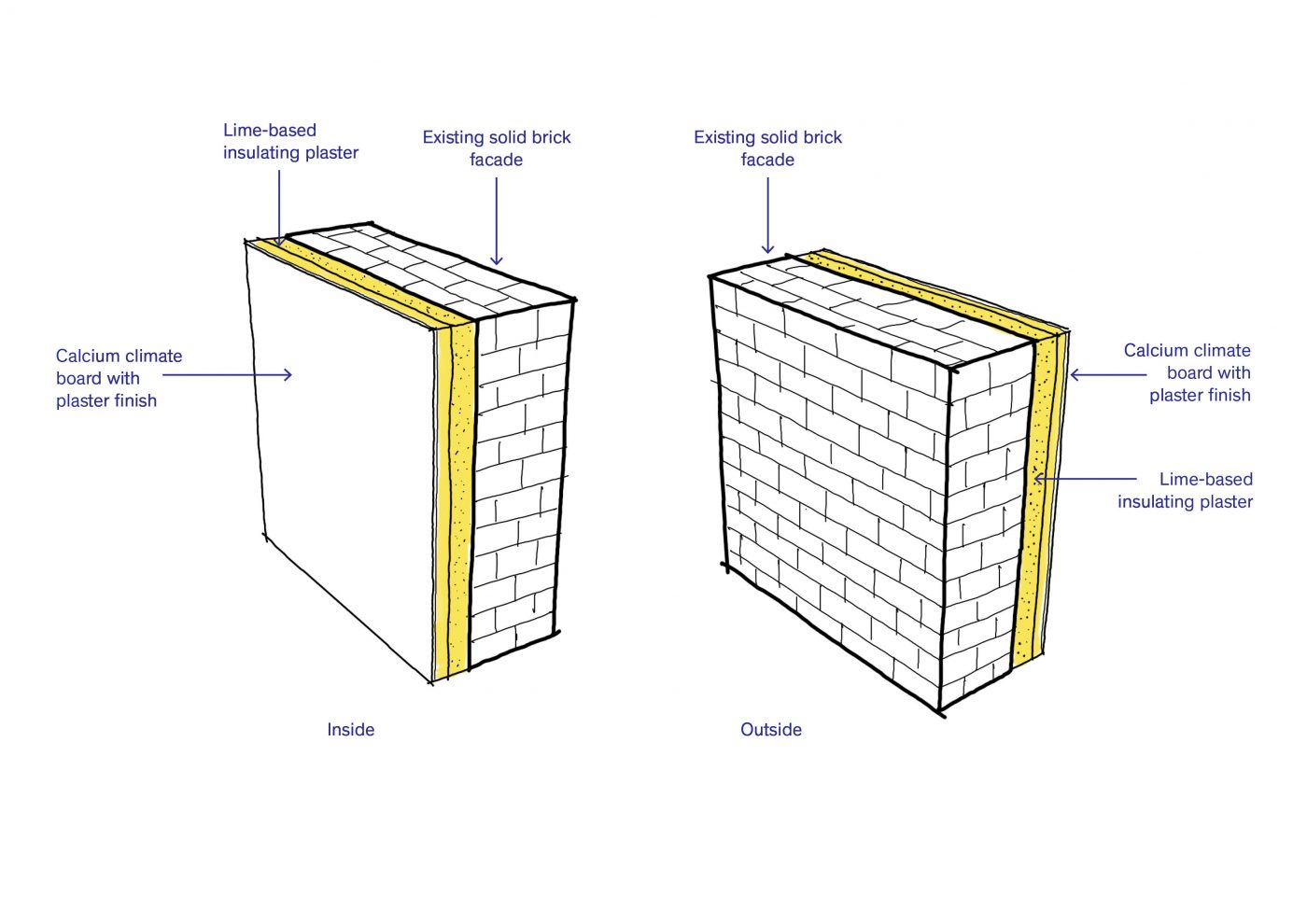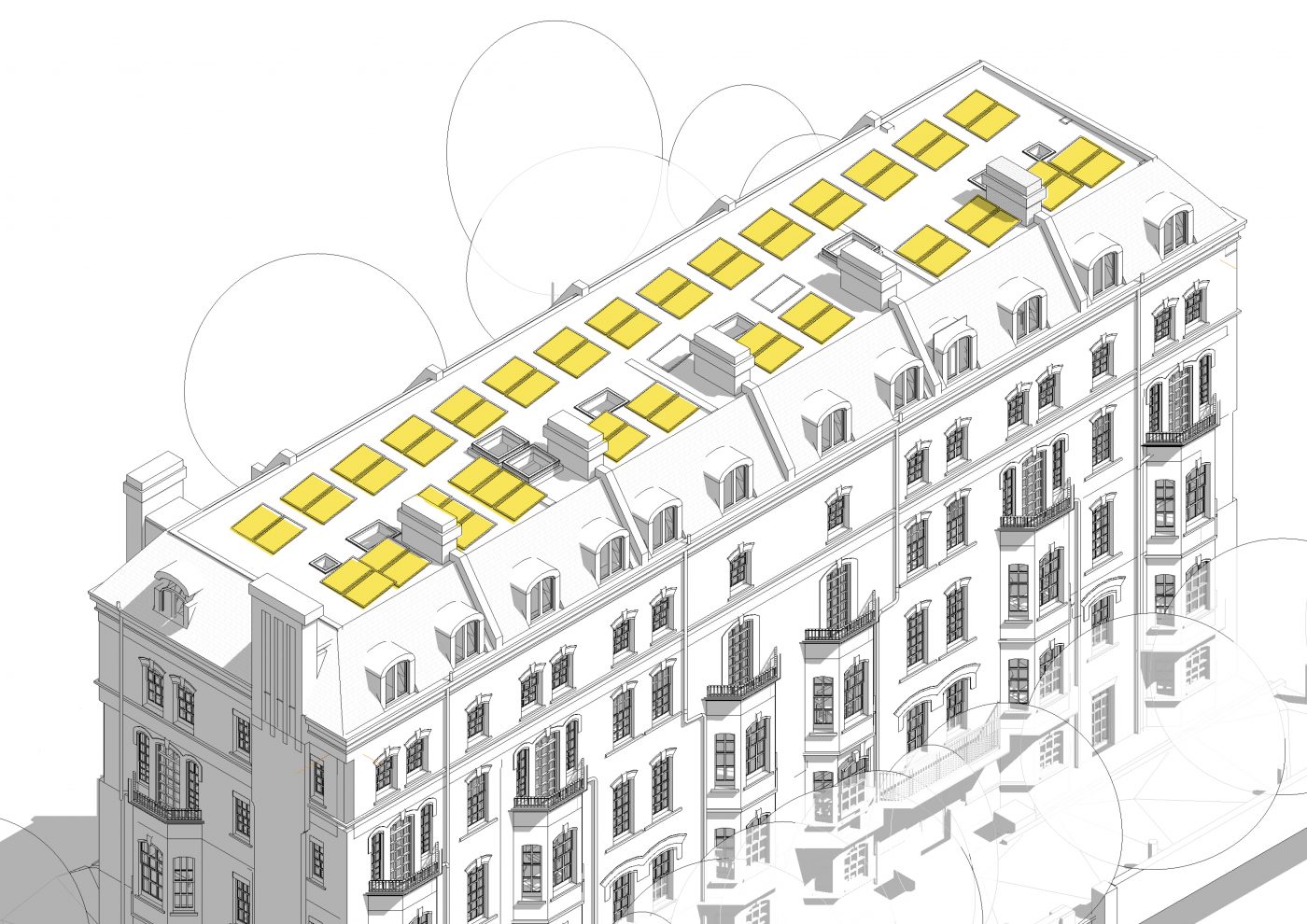 Project Details
Our designs for St Mark's Court retain the existing brick building and carefully replace the fourth floor, and add a basement level, fifth floor mansard and rear extension to create full accessibility and improve circulation and apartment layouts – including duplexes – with natural light, outdoor courtyards and terraces.
The primary Abbey Road elevation is enriched with additional bay windows to balance the façade proportions and increase views out, as well as adding a vertical pattern detail on bays, balconies and the raised cornice line.
Redressing the building's relationship with the street, a new glazed entrance is introduced facing Abbey Road. Inspired by local mansion block typology, the entrance is expressed as a double-bay width doorway framed by a stepped vertical brick detail.
On the more utilitarian rear façade, new windows and roof terraces overlook the garden and surrounding roofscape. A feature chimney facing Abercorn Place is extended to meet the new roof line and create a contemporary corner feature with fluted brickwork and a vertical glazing detail.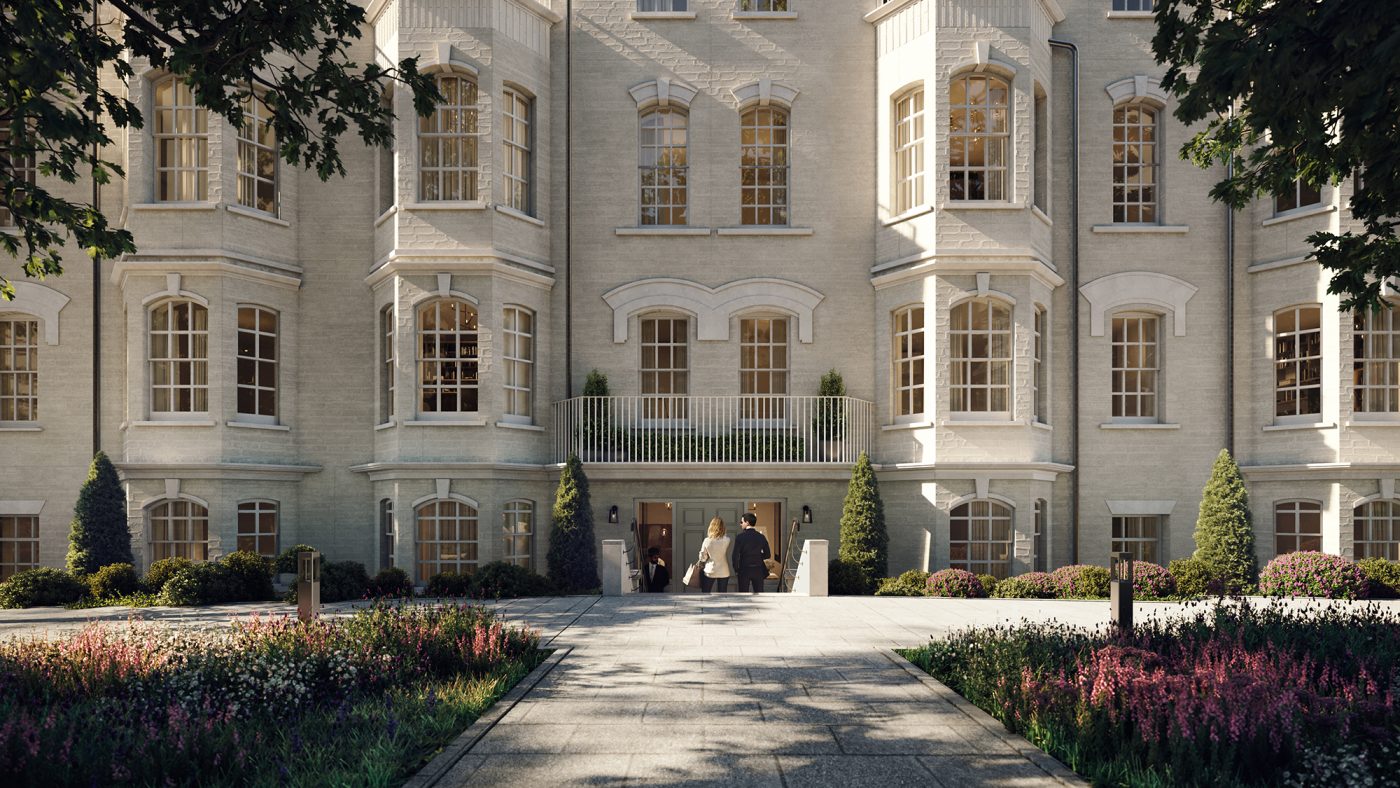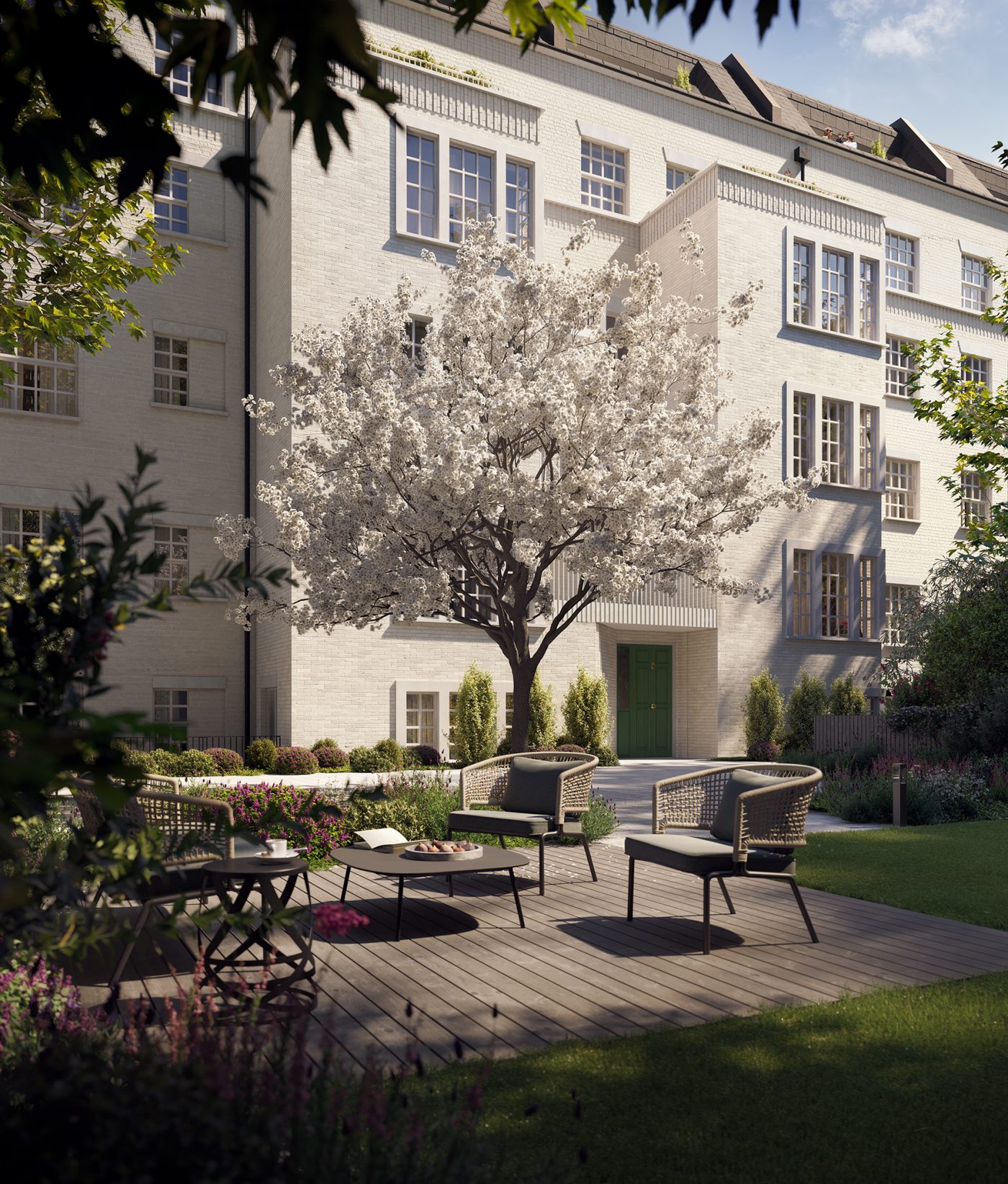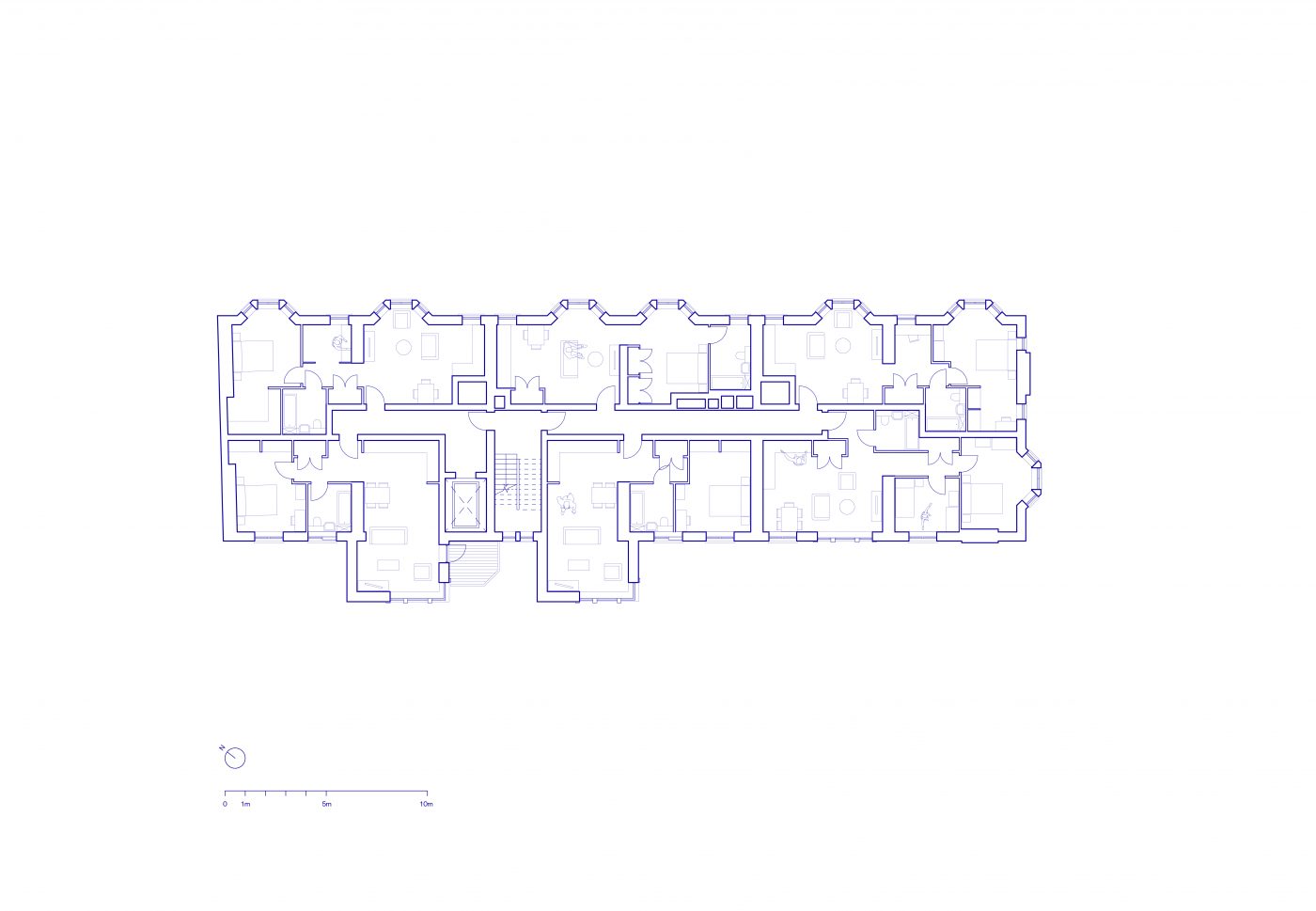 Client

Henigman

Planning

DP9

Structure

Elliott Wood

Services

Hoare Lea

Cost Consultant

DR Nolans

Heritage

The Heritage Practice

Landscape

Kin Land Design

Rights to Light

GIA

Transport

Mark Ides Associates