12.6.17
The Secret Life of Harry Godfrey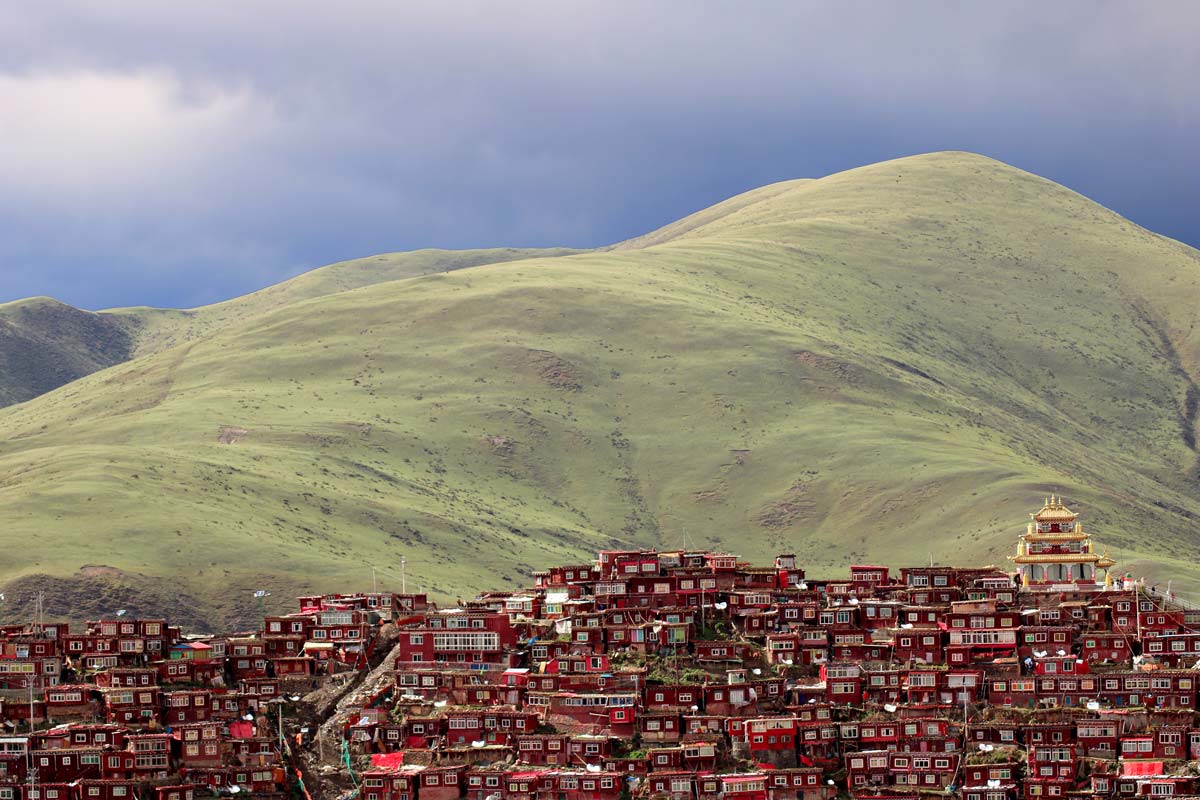 We're thankful to have Harry back safely after his trip to Sichuan Province, China. With friend Yiping, Harry won the James Phillips Foundation Travel Award 2016. Their aim was to document the urban sprawl of Larung Gar, the world's largest Tibetan Buddhist Academy, deep in the Himalayan foothills.
Armed with cameras, a drone and plenty of pluck, it was a race against time, as modernisation by the Chinese government is quickly changing this Academy forever. Their trip was a success, even if they did see the inside of two Chinese police stations.
Watch out for notices of their upcoming exhibition.
6.3.17
The Pod has landed
Our first built project has just arrived outside Stanhope's new White City Place.  It is a mobile podcasting studio where Thought Starters is being recorded: a carefully curated season of one-on-one conversations between thought leaders in the creative industries. The Pod will also be available for the public to record their own podcasts. Its first occupiers were The QI Elves, who record a regular podcast 'No Such Thing As A Fish'.
Responding to a brief by our friends, creative agency dn&co, The Pod is already picking up interest within the design community: Wallpaper, Design Week, Curbed so far this week.
Find out how we used radio's first broadcast words to create the facade of this unconventional build on our brand new Project page.
13.1.17
Welcome Harry
It is with great pleasure that we welcome Harry Godfrey to our team. Justin first spotted Harry's talent in 2009, when he tutored him at The Bartlett. More recently, they worked together on The Crown Estate's prestigious St James's Market scheme with Jonathan.
Harry finished his part III in 2015 and brings real creativity to the team.
2.12.16
Buro Four 'Ones to Watch'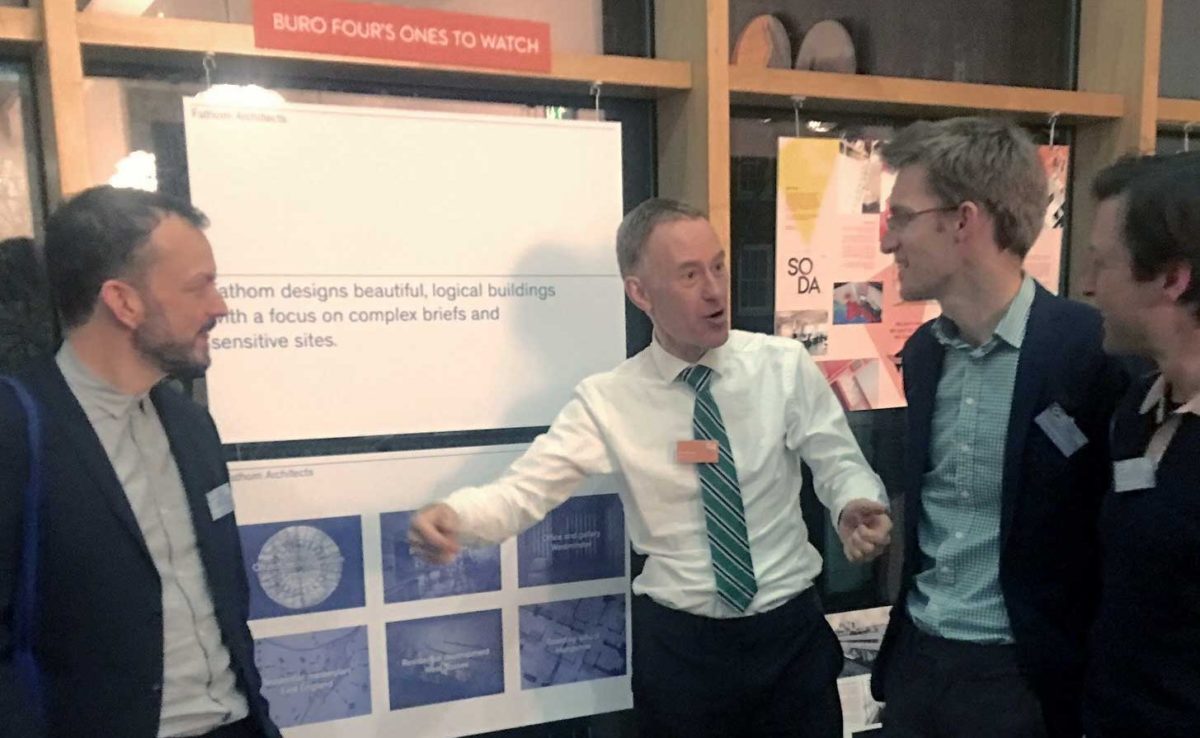 At Buro Four's annual drinks last night, the company announced their Ones to Watch – a campaign which celebrates emerging design talent across the industry. A shortlist of five practices was drawn up based on nominations and votes by fellow design and construction professionals, and we're very happy to say that Fathom Architects made the cut. Each shortlisted practice was invited to exhibit at the reception, and we would like to extend a big thank you to Buro Four for their support. Mulled wines all round!
1.12.16
FX Design Awards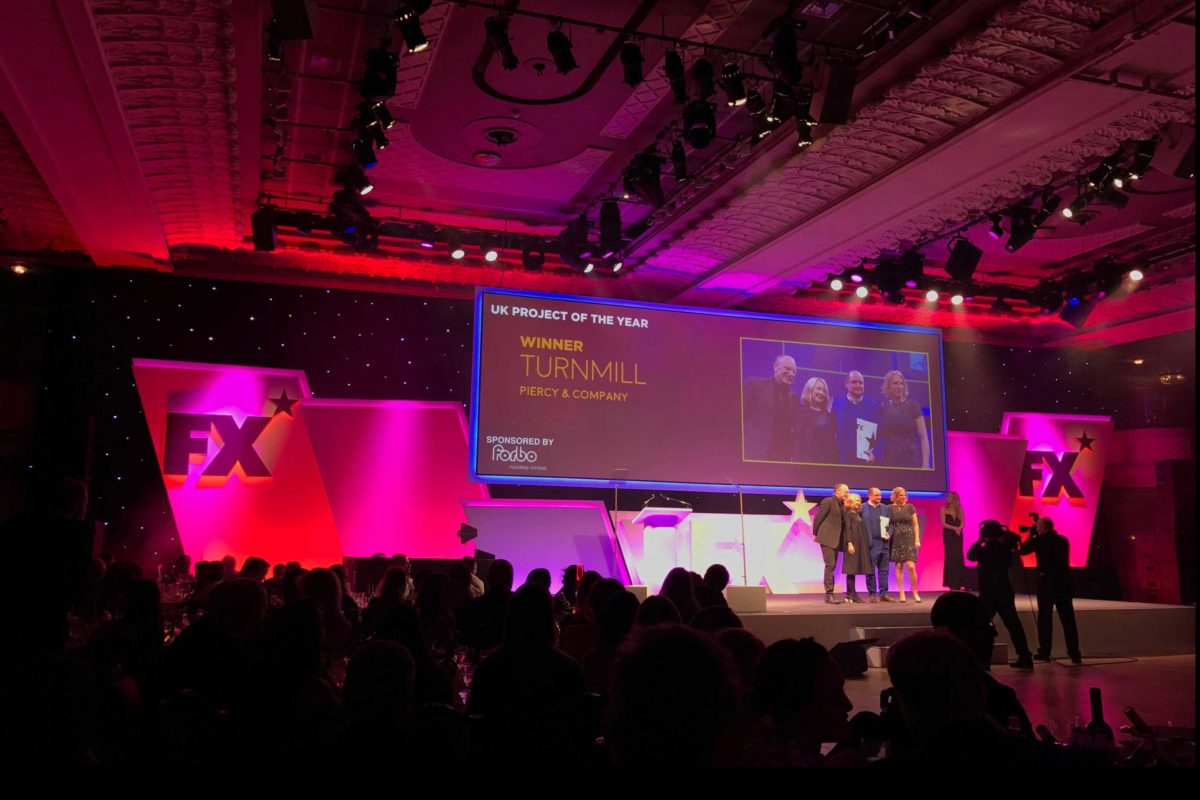 Justin was invited to judge two categories for the 2016 FX Interior Design Awards, celebrating with the winners at a glamorous ceremony hosted by comedian Simon Evans at Grosvenor House Hotel on Wednesday 30 November.
23.9.16
Nature knows best – FX Magazine, ed. 270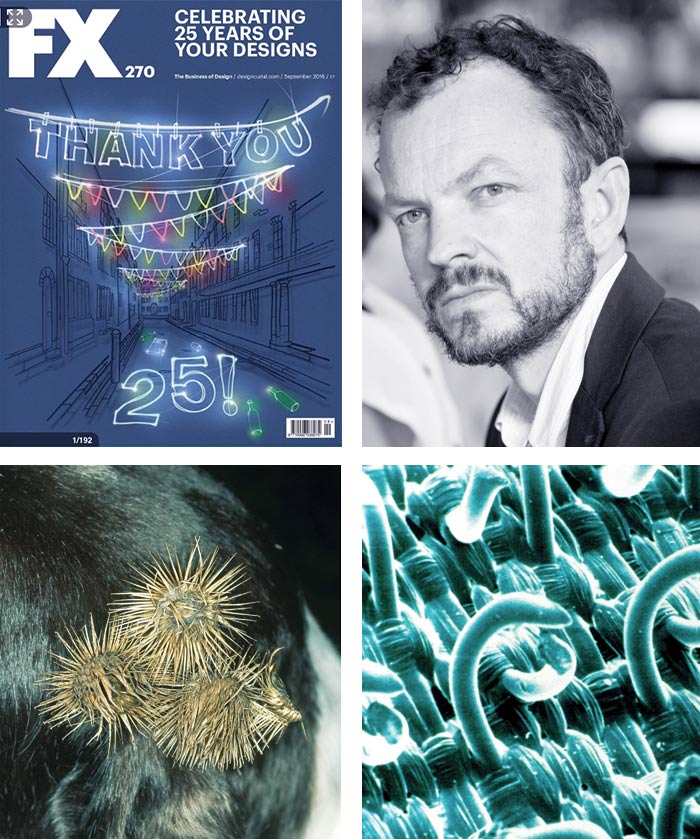 Biomimicry – technology modelled on nature – is all around us: the sharkskin swimsuit, termite climate control, whale power, butterfly displays, Velcro, aircraft wings.
As advances in digital manufacture make applying the lessons learned from nature ever more achievable, FX Magazine marked 25 years by bringing together industry thought leaders to discuss opportunities in architecture.
Read more in the FX article or FX online magazine
18.8.16
Welcoming new members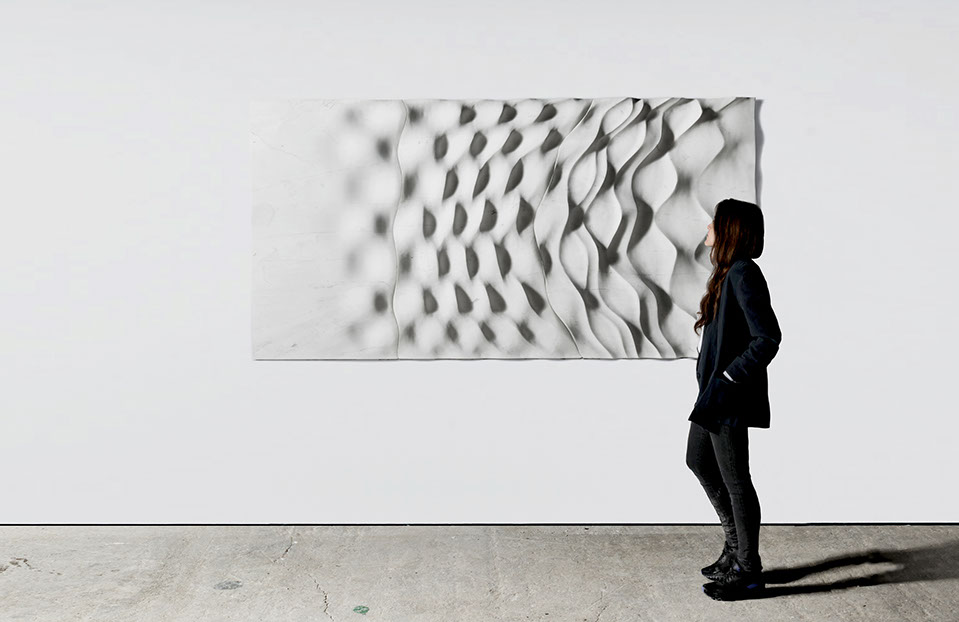 Our new partner Jonathan Mitchell joined us this week, fresh from completing The Crown Estate's new St James's Market scheme. Era Savvides joins too from Arch-T, specialists in digitally fabricating detailed architectural facades and sculptures. Era takes our digital design and manufacture knowledge to a new level – see her experimenting with 7-axis milling.
Welcome to Fathom guys. We're happy to have you here.
18.8.16
The most exciting architecture start-up of the year?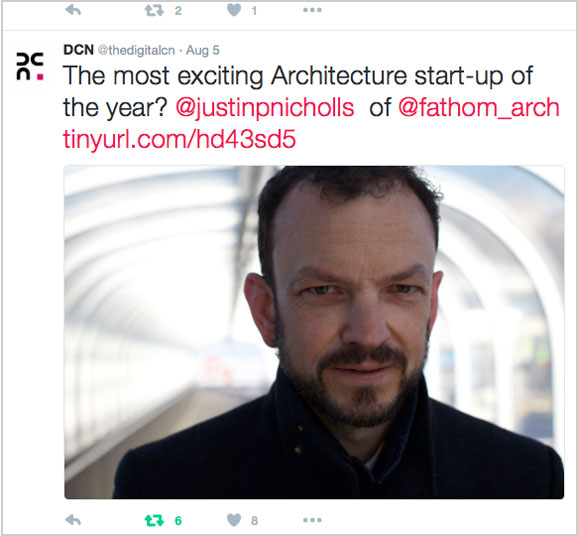 Digital Construction News interviewed Justin as part of their series of talks with industry leaders who are embracing future trends. The interview explores the unfolding fields of robotics and digital fabrication and how these can be embraced by a new practice.
In DCN's words: 'As adept use of technology enables small teams to compete with established names, architecture is in a state of flux as never before. Justin Nicholls, ex of Fosters and Make has taken the plunge and started his own practice – Fathom – creating a unique team with a fresh approach to design.'
An interesting read, but their tweet did make us blush!
30.6.16
Concrete – past, present & future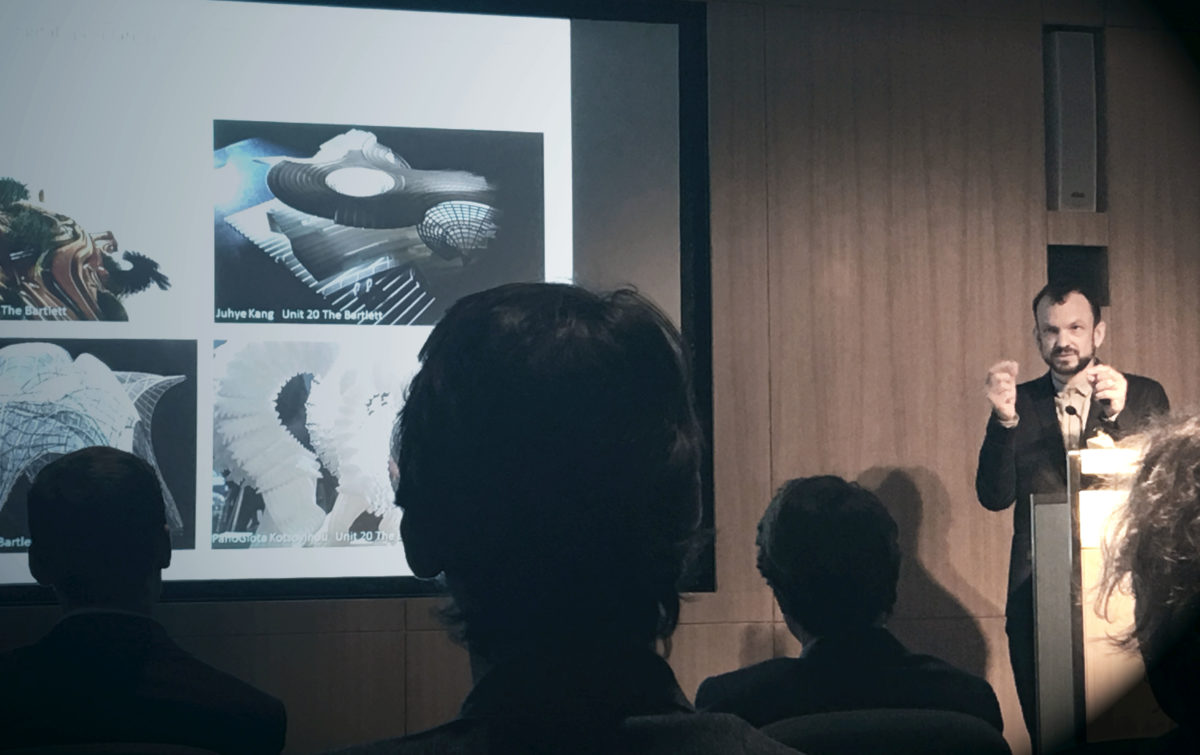 Justin was invited to join Curtins at the Institute of Structural Engineers to present a tour of concrete past, present and future; from the thin concrete shell structures championed by the likes of Felix Candela & Ove Arup in the mid 20th century, to present and future applications using modern milling, moulding and digital fabrication. In front of a wide cross-section of the industry, the panel discussed the use of concrete both structurally and decoratively, from entire buildings down to the furniture that inhabits them.
It's clear we are only held back by our imagination, with modern techniques now making possible what had become prohibitively expensive to create:  the ability to lay thin, lightweight concrete over a contoured 3d printed scaffold rather than elaborate formwork allows exciting shapes to be created quickly, efficiently and cost-effectively; developments in lightweight concretes mean less load, less structure, less foundation, less transportation; precast panels reinforced with 3d woven fabrics allow lighter, finer facades. All helping our drive to sustainability and keeping concrete a valid material for the future.
For inspiration, check out the 76m spanning concrete shell roof at Smithfields Poultry market, said to be the largest ever built, which is only 76mm thick across much of its breadth or the beautiful ornamental precast facades at Kings Cross.
24.5.16
Bartlett Unit 20 Crits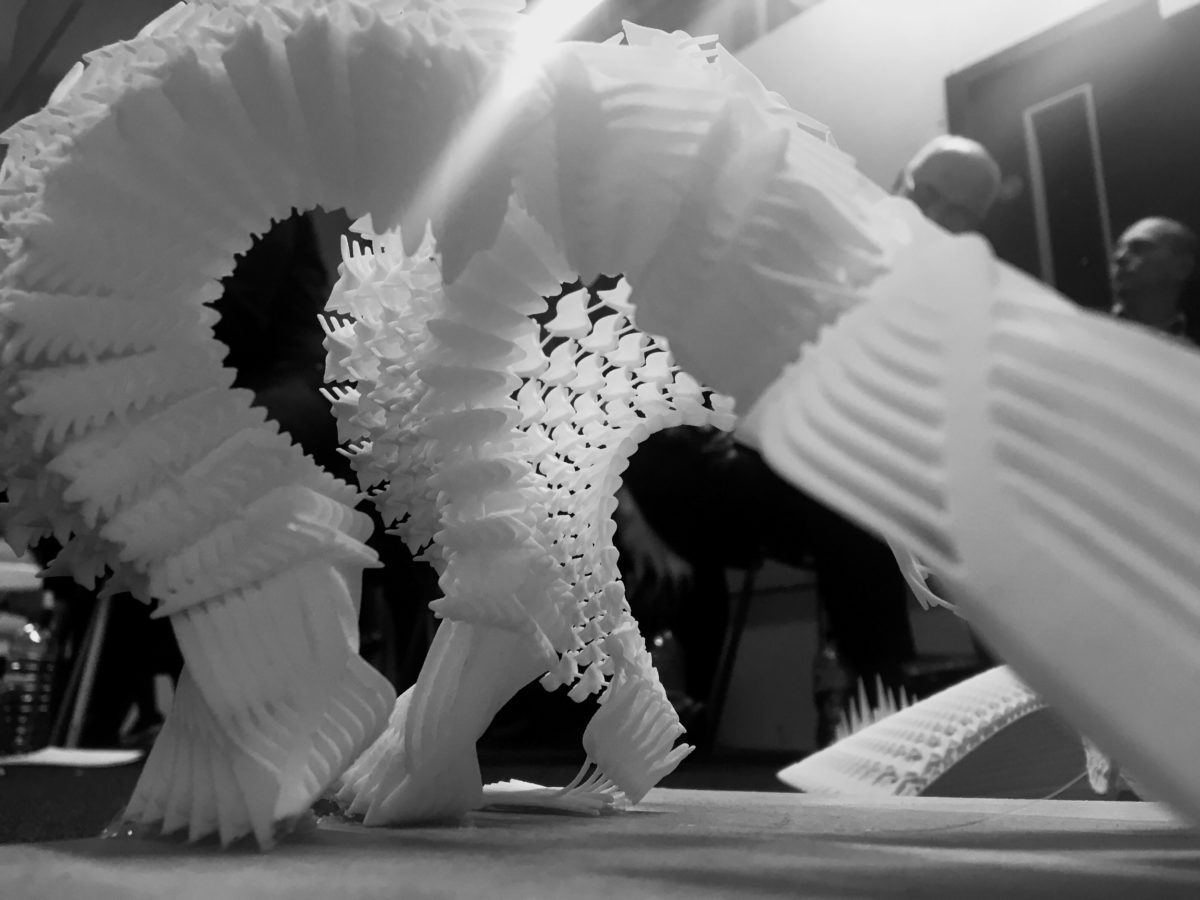 Justin was one of the invited panel for The Bartlett (UCL) MArch Architecture Unit 20 crits on 20 May, lasting a marathon 10 hours!
This year the unit investigated the implications of people's mobility, travel and communication, with projects ranging from Church Mosques in Rwanda to a full-scale wall mock-up constructed from felt embedded in concrete and glass.
As a Design Realisation tutor for the unit, Justin was excited to see how the technical studies had evolved into the final design concepts and proposals. As usual, the quantity and quality of work was breath-taking.
14.5.16
Fathom presents first design scheme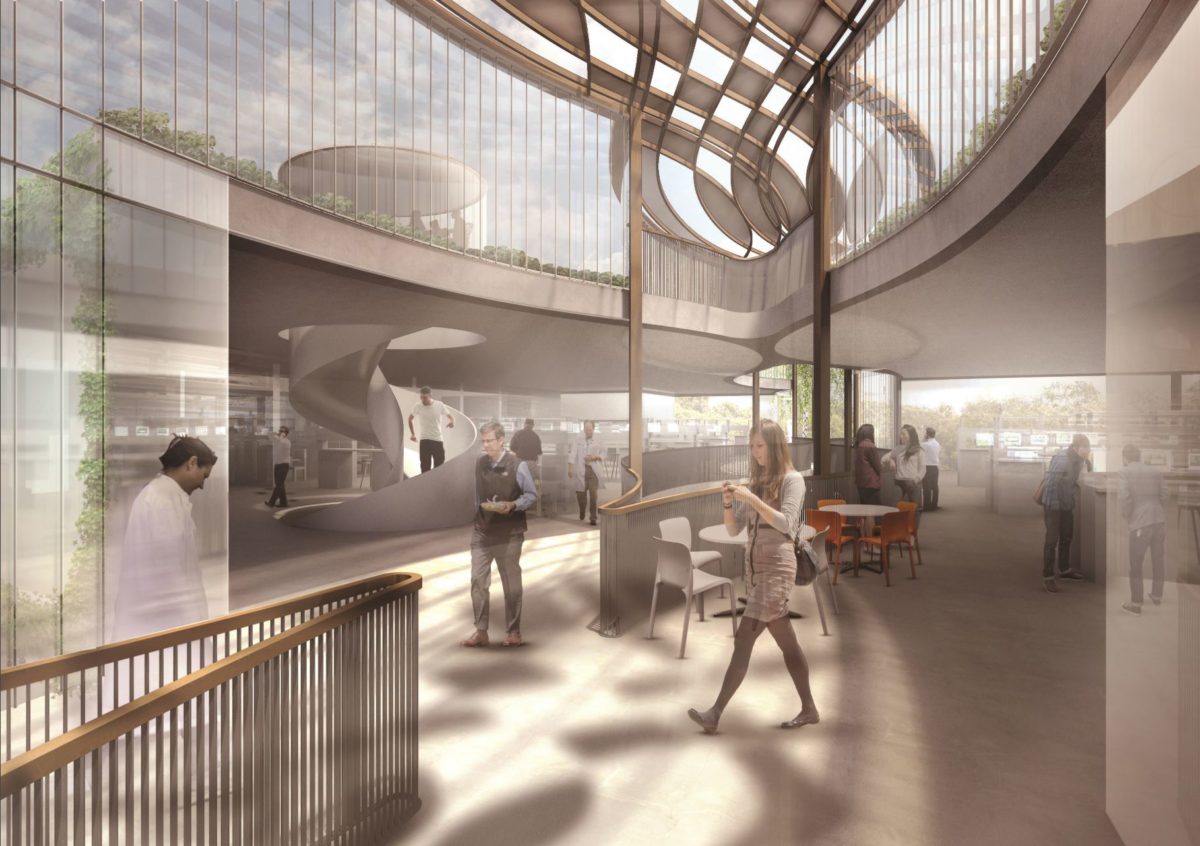 On day eight of Fathom, Justin and Tom presented the first design scheme for development/fund raising for a new multi-million pound building. We started with the client's reference of The Hanging Gardens of Babylon!
A big thank you to the team for their hard work.
More details coming soon.
11.5.16
Softness in architecture – Bartlett crits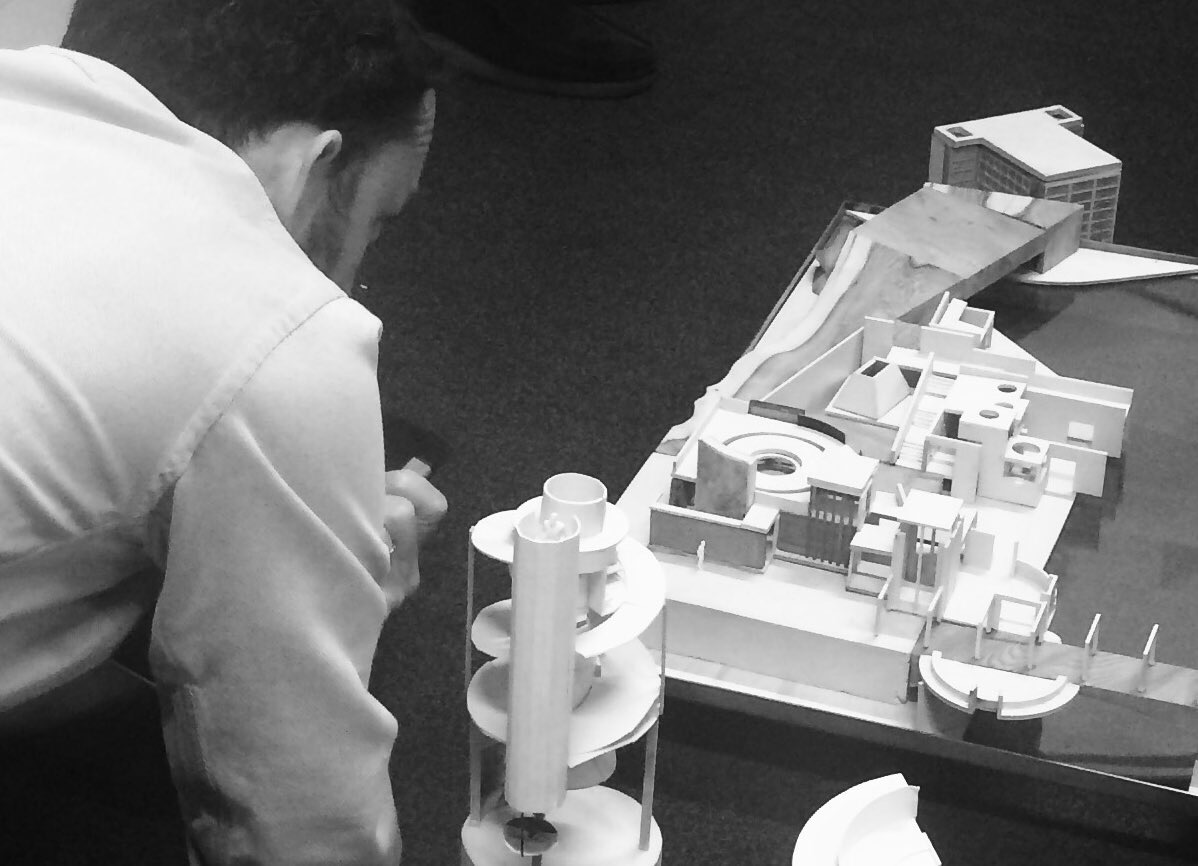 Murray Fraser and Justin Lau – tutors for BSc Arch Unit 0 at the Bartlett School of Architecture, UCL – invited Justin Nicholls as one of their guest critics for the end of year crit alongside George Epolito, Mary Johnson, Jack Newton and architectural historian Jonathan Hill.
Exploring notions of softness in architecture to create buildings and uses which enhance urban and cultural interaction, the students had developed a number of innovative building typologies for London including a nutrition school and slow sports club.
5.5.16
Fathom mentors WCCA Student
We are very excited to welcome our first mentee to Fathom, through the scheme established by the Worshipful Company of Chartered Architects. Kate will be guided through her studies towards RIBA Part III qualification from May 2016, with Justin providing support and advice on practicing as a qualified architect.
4.5.16
Brand collaboration with dn&co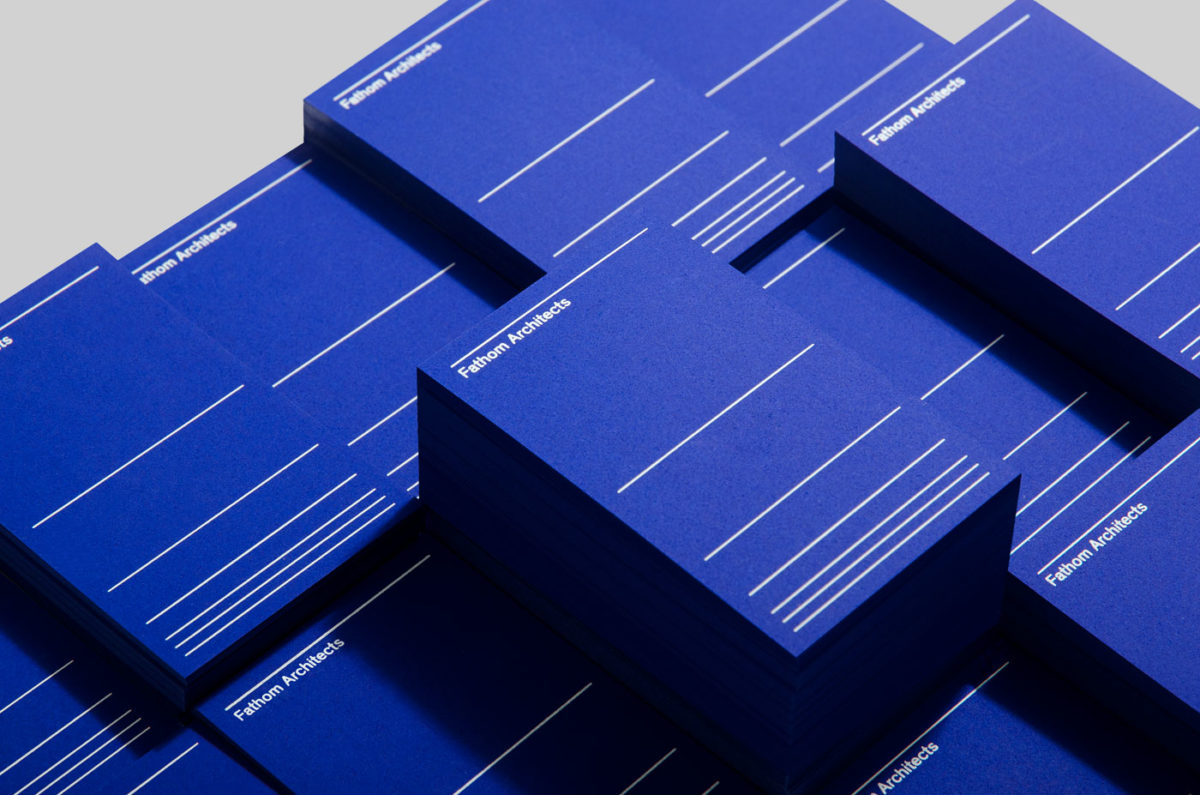 Fathom launches with an identity developed in collaboration with design agency dn&co, communicating the practice philosophy of pushing thinking beyond expected architectural solutions. dn&co created a brand name and identity which plays with two meanings of the word 'Fathom': as a human-scale unit used to measure depth, and the deeper understanding of a difficult problem, whilst the minimalist identity delivers a bold reductive visual strategy to provide a strong platform for our approach.
4.5.16
Fathom Architects launches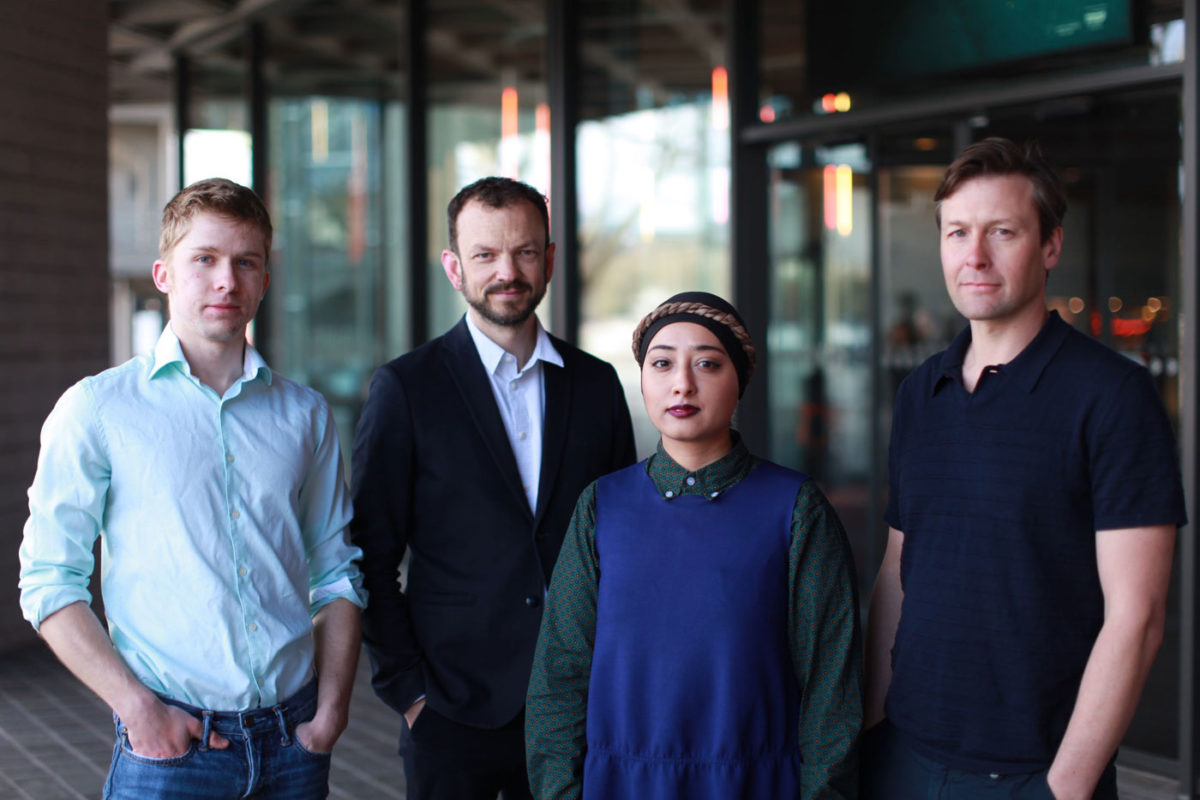 On 4 May – also International Star Wars Day (no coincidence) – Fathom Architects launched as a collaborative research-led design studio, based in London Bridge. Architect Justin Nicholls and creative producer Tom Shard are joined by architectural assistants Oliver James and Huma Mohyuddin, working on a number of sites in London and the South of England.